When talking about movie franchises, Harry Potter has to be at the top of everybody's list. Its iconic eight-movie run became one of cinema's finest products. The magical stories and mystical characters you encounter in the films are just some of the things that will get you hooked — waiting for movie after movie. In the age of remakes and reboots, the beloved story gets its own modern-day treatment.
HBO Max is currently working on a Harry Potter reboot with an all-new cast that will tackle everything we know and love about the story. With each season diving deep into every book of the series, many fans are excited to see what's in store for Pottermores in this upcoming reboot. Among in discussion are castings that will make this reboot a truly magical experience for its viewers. Let's break down why these 10 actors should play Harry Potter in the reboot.
10
Roman Griffin Davis
Charming and incredibly talented, Roman Griffin Davis is a perfect fan cast for Harry Potter in the reboot. The British actor proves his acting chops with his title role in the film Jojo Rabbit. In this stint, Davis got nominated for a Golden Globe, making him one of the most prominent names in our list. Son of cinematographer Ben Davis and writer-director Camille Griffin, the younger actor made his debut in Jojo Rabbit.
Considering this is his first role, he definitely wowed the audience and critiques with his performance alongside director Taika Waititi. Aside from a Golden Globe, Davis was also recognized and nominated for six other awards. Two of which —Critics' Choice Movie Award for Best Young Performer and the Washington D.C. Area Film Critics Association Award for Best Breakthrough Performance — he won.
9
Jaeden Martell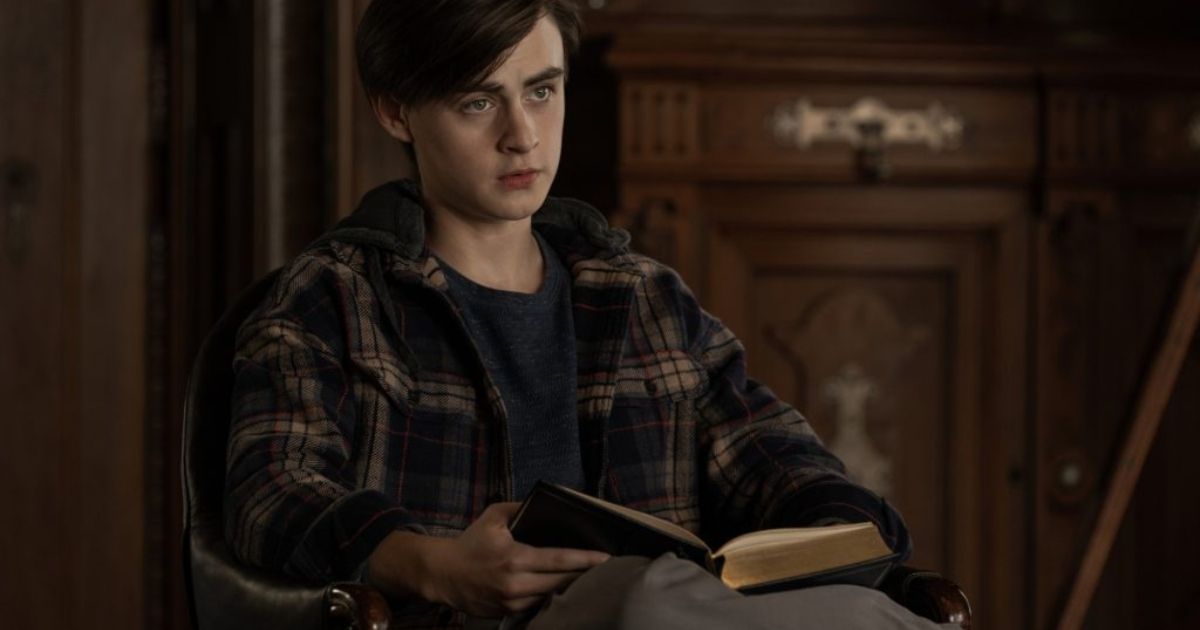 One of the more renowned actors on our list, Jaeden Martell also deserves a chance to play the part of The Boy Who Lived. The American actor is best known for his stunning portrayal of Bill Denbrough in It, a two-part film adaptation of Stephen King's novel of the same name. He further exercises his versatility as an actor as he takes on more challenging roles. Martell became a part of the Knives Out, a massive hit, where he plays the son of Michael Shannon's Walt Thrombey.
His iconic lines in the movie left a mark on many viewers, despite it being an improv from Martell himself. Later, he plays the titular role in the Apple miniseries Defending Jacob, based on a novel written by William Landay. With such a powerful filmography, it's not hard to see Martell being able to handle the depth of Harry Potter's struggles as a wizard.
Related: A24's Y2K: Plot, Cast Release Date, and Everything Else we Know
8
Milo Parker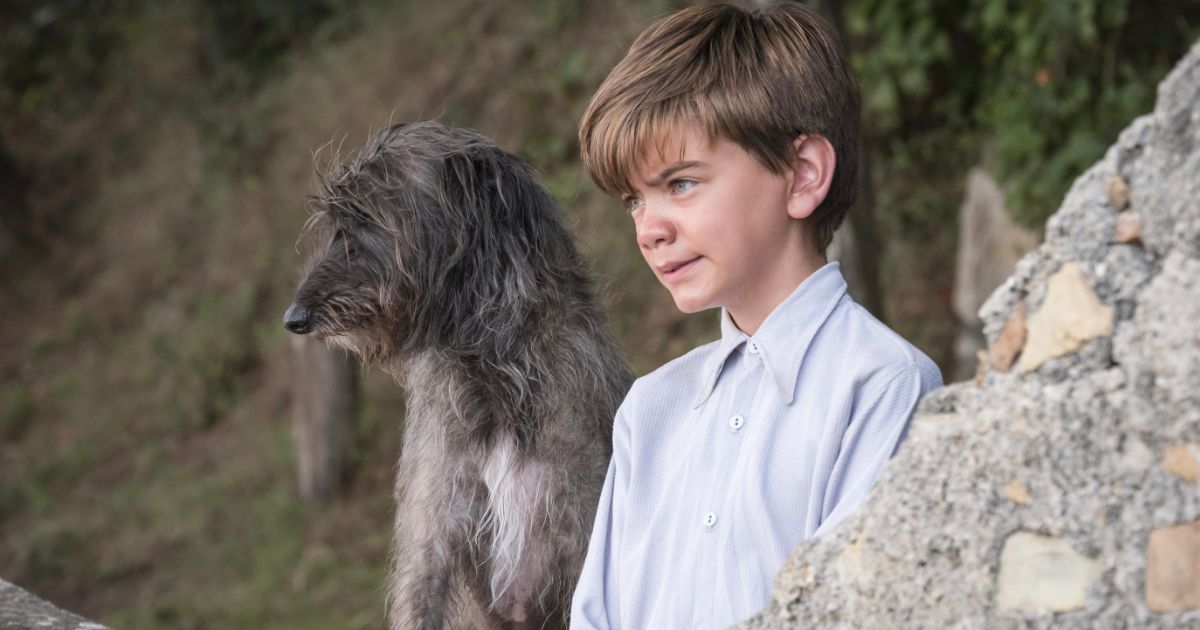 Talking about talented actors, Milo Parker has to be on that list. Parker is a British actor that's very much familiar with film adaptations of books himself. Known for playing the role of Hugh Apiston in Miss Peregrine's Home for Peculiar Children, a fantasy series should be a walk in the park for Parker. Trained at the Youngblood Theatre Company, Parker has already worked with industry titans, including Sir Ian McKellen in Mr. Holmes. With this, he earned various nominations such as the Critics' Choice Movie Award for Best Young Performer and the 42nd Saturn Award for Best Performance by a Younger Actor.
Not only this, Parker was also praised by McKellen himself, saying that he's "full of the esprit of a young person. He had no fear of the camera or of doing exactly what the director wanted when required." If that's not something we're looking forward to from someone who's about to play the titular role of Mr. Potter, then we don't know what is.
7
Noah Jupe
Nothing beats a British actor playing a British role. Noah Jupe is among the many British talents that rise above. Even at his young age, he has already amassed quite a significant filmography that makes him one of the top choices for the Harry Potter reboot. Among those include the movie adaptation of the book Wonder in 2017 where he played the best friend of the lead. He also starred in the horror sensation A Quiet Place and its sequel A Quiet Place Part II.
Jupe could have stopped there, but he has also appeared in the sports drama Ford v Ferrari and the drama film Honey Boy, where he starred opposite Shia LaBeouf. Jupe was nominated for the Independent Spirit Award for Best Support Male for the latter, making him a top contender in our list. Jupe definitely has the acting chops that British Vogue even recognized him as one of 12 Young Creatives in their March 2021 issue. With stunning recommendations from his co-stars and directors, including George Clooney and John Krasinski, the casting of Jupe as Potter will be just as supported as it is celebrated by fans.
Related: Exclusive: Noah Jupe Discusses His Lead Role in The Magician's Elephant
6
Miles Brown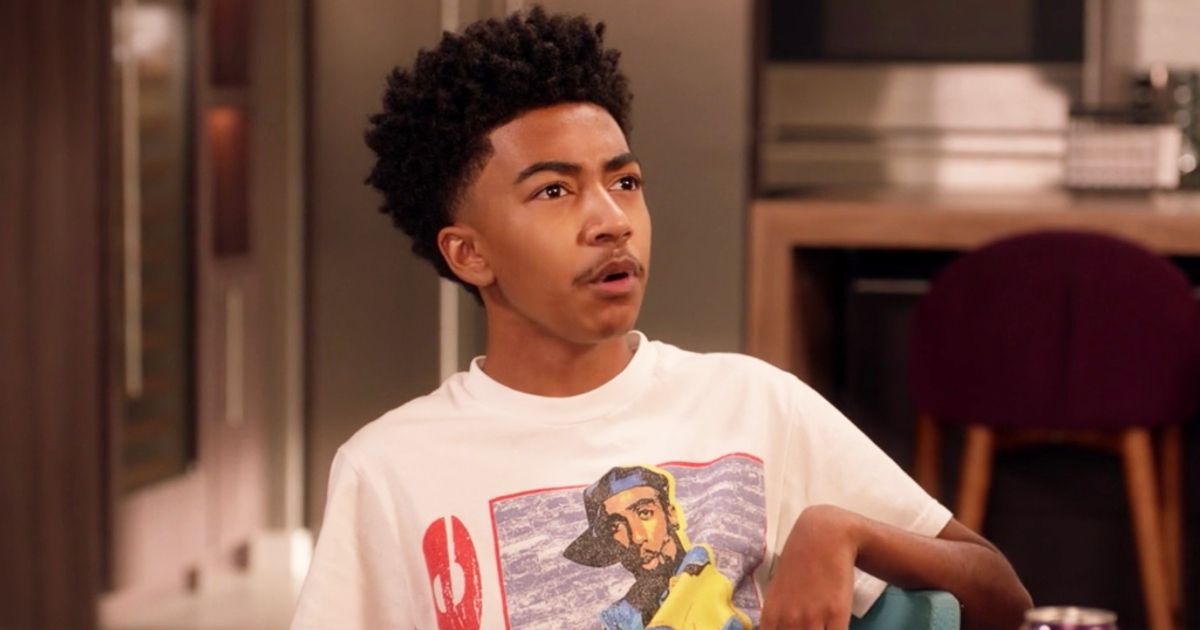 Who's to say that Harry Potter can't be a person of color? While there have been speculations that Potter is only part white, bending the rules a little can't do the series any bad. Miles Brown, known not only for acting but also for dancing and rapping, is one of our bets for the role. The young actor plays the role of Jack John in the hit ABC comedy series Black-ish. There, he already shows how much of his abilities not only in cracking jokes but also in taking on serious tones.
In fact, Brown got nominated for four NAACP Image Awards, two Screen Actors Guild Awards, and the BET YoungStars Award for this role. He brought home the Young Artist Award for Best Performance in a TV Series – Supporting Young Actor. These awards and nominations should be enough for this young man to be considered for the role, regardless of his skin color. Who knows? That might bring even more depth to the role!
5
Charlie Shotwell
A fantasy series like Harry Potter deserves an actor that knows its material from the inside out. We're confident that Charlie Shotwell can offer just that, given his impressive filmography at such a young age. The American actor has already been nominated for a SAG Award as well as a Young Artist award from his first notable role as young Nai Cash in Captain Fantastic, a 2016 comedy-drama film.
Aside from that, he also played the titular role in the Netflix horror film Eli with his spine-chilling performance. While Shotwell's expertise seems to rely a lot on horror takes, this strength can play well into a character like Harry, especially with the adventures he goes through as a student at Hogwarts.
4
Iain Armitage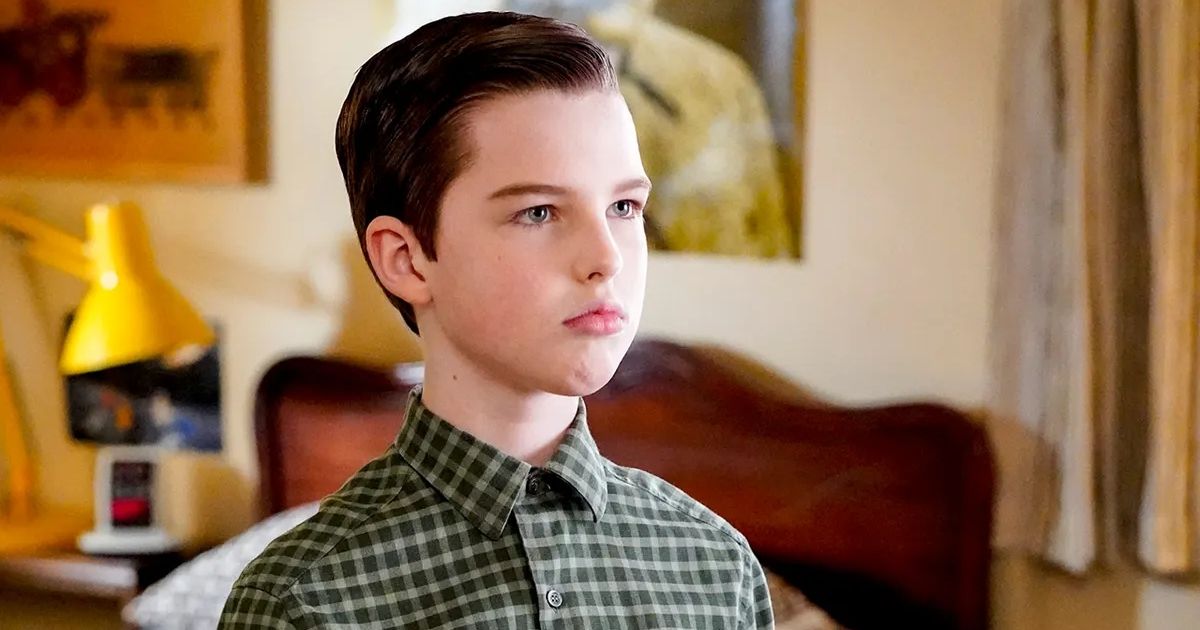 Despite his young age, Iain Armitage has already proven so much as an actor, which makes him a strong contender for the role of Harry Potter. The American actor is known for starring as Sheldon Cooper in Young Sheldon — a prequel to the hit sitcom The Big Bang Theory. You may also recognize him as Ziggy Chapman from the series Big Little Lies. Armitage's performances brought him the Young Artist Award for Best Performance in a TV Series – Leading Young Actor for his portrayal of Young Sheldon.
His roots stem from the world theater, where he gained prominence for his reviews of musical theater shows on YouTube. He has since grown into becoming a talented actor that will definitely rise above the challenges a complicated character such as Harry Potter holds.
3
Julian Dennison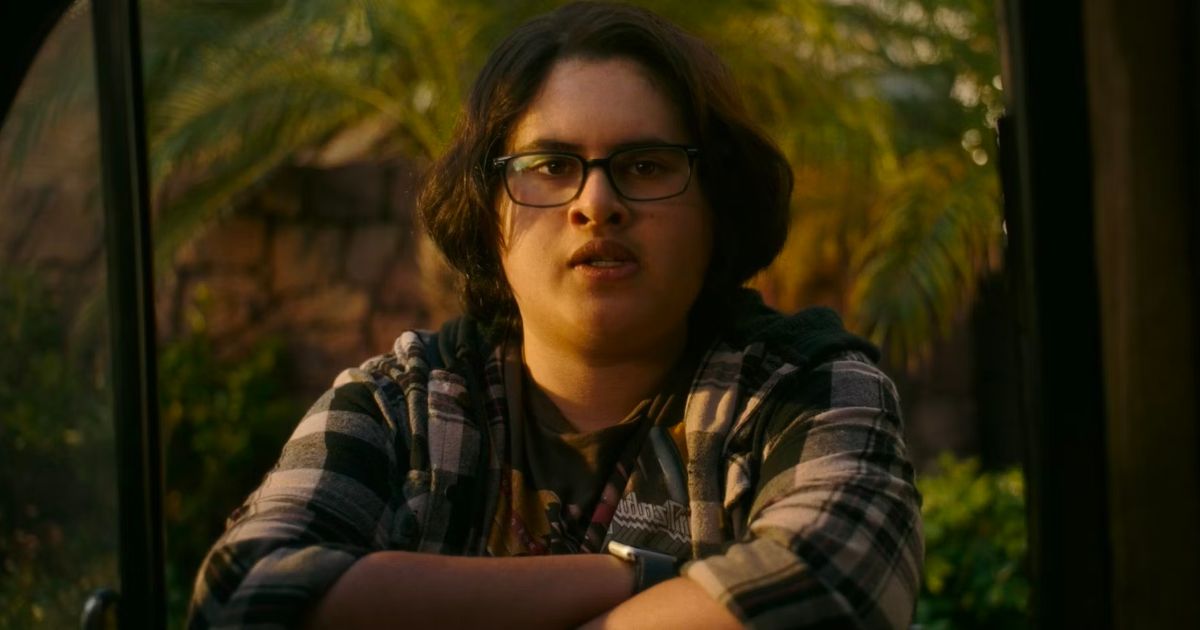 There is no denying that New Zealand actor Julian Dennison is one of the most talented ones out there. Right at the beginning of his career, he was already recognized for his performance in the 2013 film Shopping, bringing home the English Film and Television Award for Best Supporting Actor. And that's only the beginning for Dennison. The actor's ability to take on both serious and comedic roles makes him a perfect Harry Potter who is, after all, a mischievous child.
Dennison's filmography includes Deadpool 2 and Godzilla vs. Kong. Of Māori descent, he will surely bring something different to the table as the beloved wizard. Even director Taika Waititi has so much trust and pride in bringing this talent out to the world. With such backing, it's safe to say that Dennison earns his place on our list.
2
Jacob Tremblay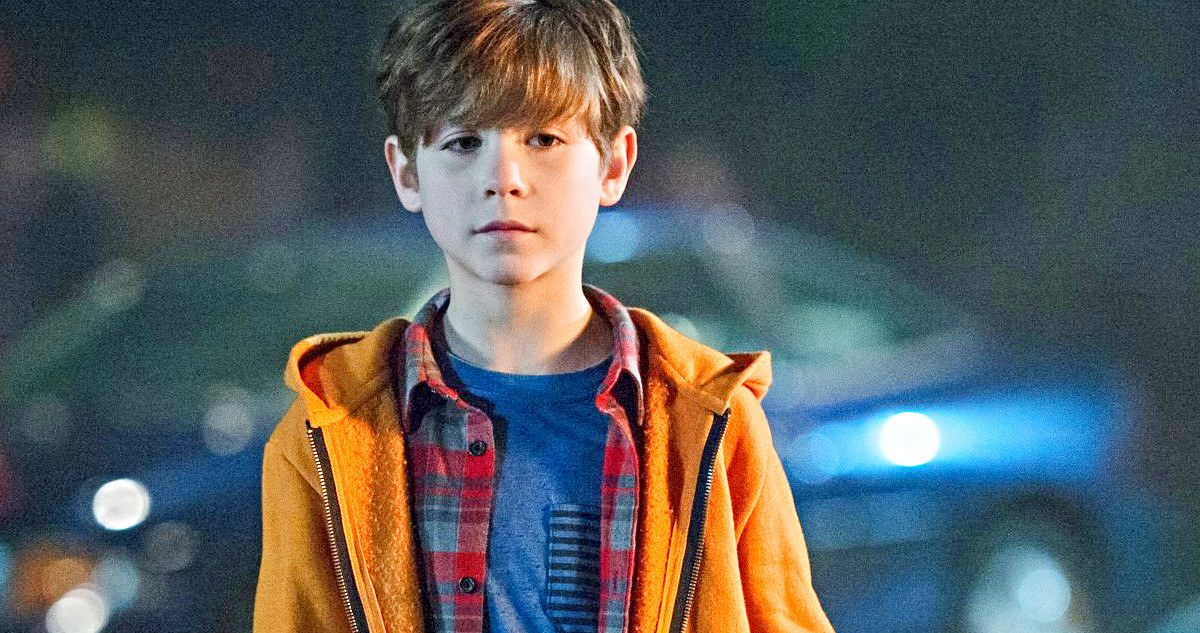 Canadian actor Jacob Tremblay has been winning the hearts of many for his breakthrough performances across the roles he portrays. The young actor is already a recipient of various accolades including the Critics' Choice Movie Award, a Canadian Screen Award as well as nominations for SAG Awards and Saturn Awards. With that, Tremblay already has a strong filmography including Room (2015) where he bagged the Critics' Choice Movie Award for Best Young Performer and the Canadian Screen Award for Best Actor.
Tremblay also became the youngest Screen Actors Guild Award for Outstanding Performance by a Male Actor in a Supporting Role nominee. Other films on his list include Wonder (2017) and the titular role in the smash Pixar hit Luca in 2021. If that doesn't tell you he can very well play Harry Potter, then we don't know what does.
1
Christian Convery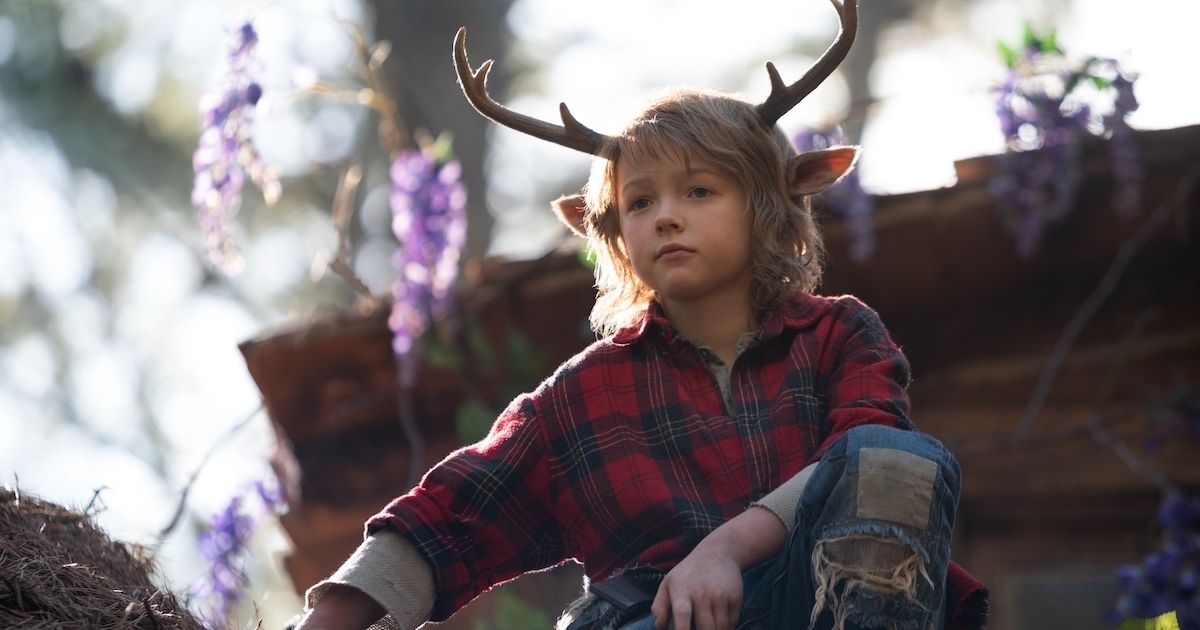 And at the top of our list, the most suitable actor to play Harry Potter, we have American-Canadian actor Christian Convery. Convery has the face of an angel with an incredibly diverse filmography. Not to mention, he's also not a stranger to the fantasy genre, as he's known for his role in the Netflix series Sweet Tooth. He also gave a strong performance in the comedy horror Cocaine Bear where he starred alongside Ray Liota, Keri Russell, and Jesse Tyler Ferguson to name a few.
At a young age, Convery already owns various awards, including the Young Artist Award in the Streaming Series or Film category. As this young actor continues to evolve, we are excited for him to take on roles such as that of Harry Potter.


This story originally appeared on Movieweb