Movies come and go; some are exciting, and some you forget about as soon as they are over. It takes a particular type of movie to really move and teach you an important lesson about life. You can learn something valuable from all kinds of movies, be they Disney movies or lengthy adult-themed movies. Some of the greatest lessons come in the most unexpected forms, such as movies about prison, death, and mental issues. You can get whatever you want or need from many films; you just have to know what to look for and how to be inspired by it.
Whether you need something to help lift you out of the depression you've been in or something to help enlighten you and give you a different way of looking at things, the following movies are all excellent to watch if you're ready for a life lesson. There are thousands of other films with meaningful plots and inspirational endings; you just need to look with an open mind.
11
Scrooged (1988)
The holiday classic Scrooged is sure to warm the hearts of even the strongest Scrooges out there. It is a classic tale about greed, family, and friendship. But, most of all, this movie teaches an important lesson that everyone needs a refresher on from time to time; remember what's the most essential and hold that close always. Money, fancy jobs, big houses, and fast cars don't equate to anything except problems in the long run. What will not last is often the most important. Life is fragile, and it does not wait for us to catch up or enjoy it.
Related: The Best Coming-of-Age Animated Movies, Ranked
10
The Green Mile (1999)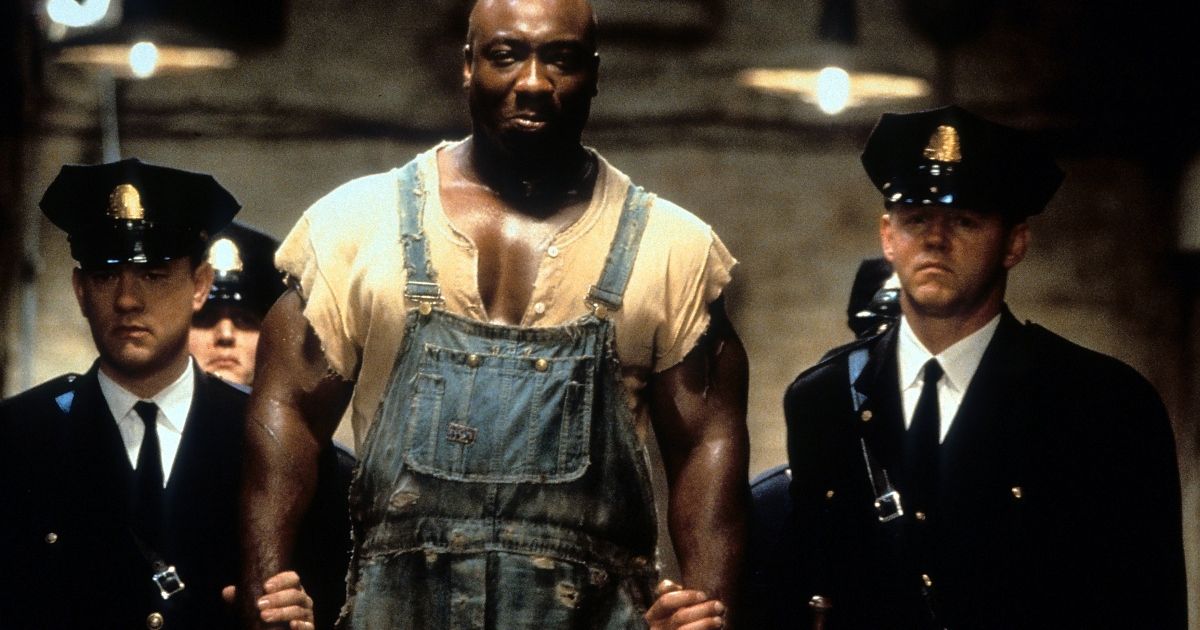 This stunning and moving movie based on the 1996 book, The Green Mile by Stephen King, will stick with you for a long time. The story is based on John Coffey and Paul Edgecomb's friendship in 1935 and how they grew together along with the others on The Green Mile. Coffey is an innocent man on death row for murdering a little boy. Edgecomb is the supervisor of the corrections officers on death row, aka The Green Mile, when he meets Coffey, who initially seems like a big, dumb, violent man to Edgecomb.
However, as time passes, Edgecomb realizes that Coffey is innocent and an extraordinary man with powers he does not understand. Coffey knows he will die and has made peace with it. During his time, he helps everyone whose lives cross his and saves Edgecomb from a medical emergency. This fantastic movie is about acceptance and not always believing what you hear or see. It also highlights forgiveness and peace, even when the enemy is capable of evil.
9
The Shawshank Redemption (1994)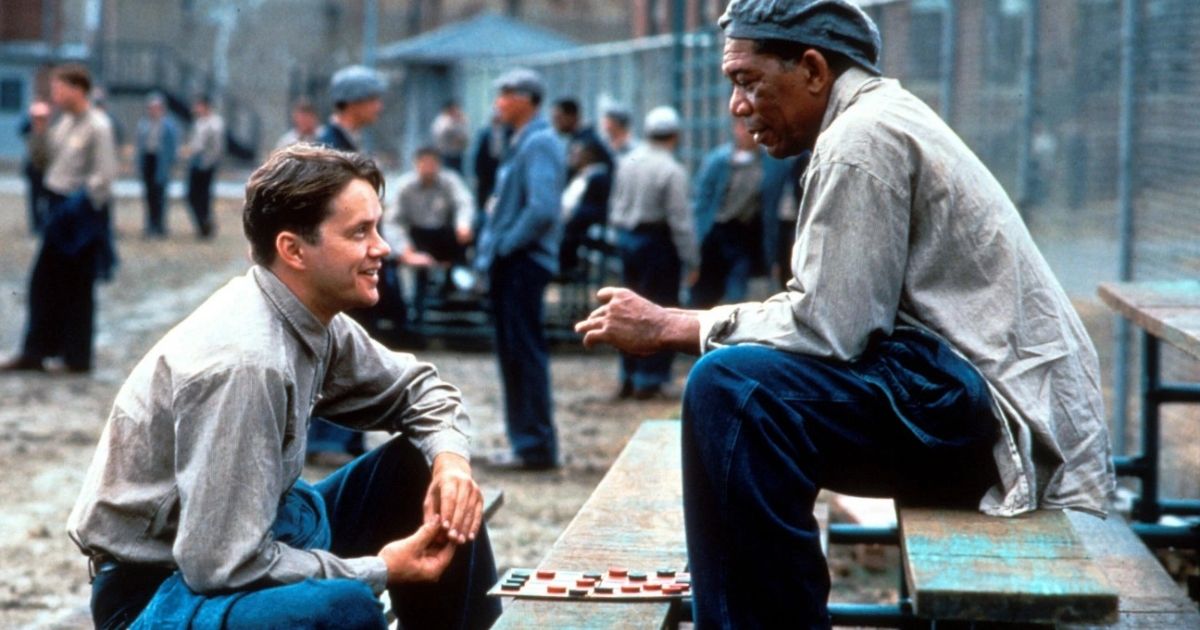 In The Shawshank Redemption, Andy Dufresne is sent to prison after he is convicted of killing his wife and her lover, though he is innocent. During his time at a notoriously rough prison, he befriends Red, a man who is also on a life sentence for killing his wife by tampering with her brake line, with resulted in her killing a neighbor and child. They go through many ups and downs together, but their friendship never wavers. They always bring each other hope when it seems all is lost.
Together they befriend guards, help other prisoners, and eventually meet up on the outside on a beach in Mexico, where they start their new free lives. This story is about hope, forgiveness, and friendships that stick with you forever. There is something sincere and good about two friends who lean on each other for survival and ultimately have a happy ending.
8
Bucket List (2007)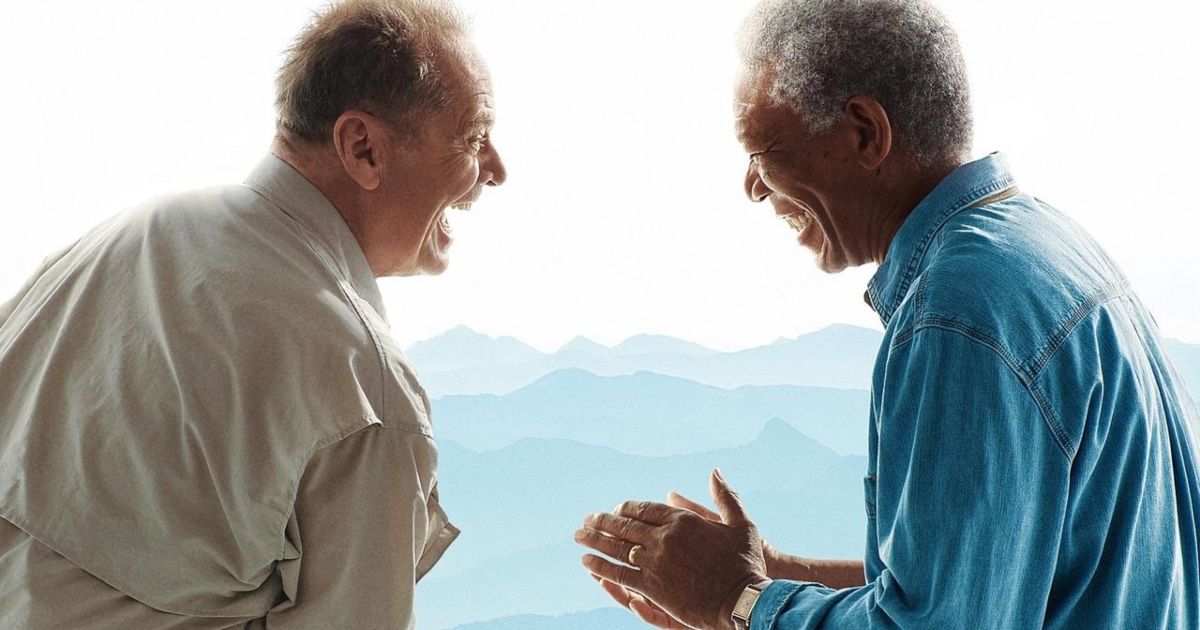 The Bucket List is a wonderfully bittersweet tale about two men, Carter and Edward, who are terminally ill. Together they escape from a cancer ward and go on the adventure of their lifetimes as they create a bucket list and try to complete everything before they die. They become very close friends and learn the joys of life from each other. It is a significant tear-jerker at moments, but this is one movie you do not want to miss. We can have hope and fun even in the face of our ultimate end. Dying doesn't have to be dark and terrifying; these two prove it.
7
Dumbo (2019)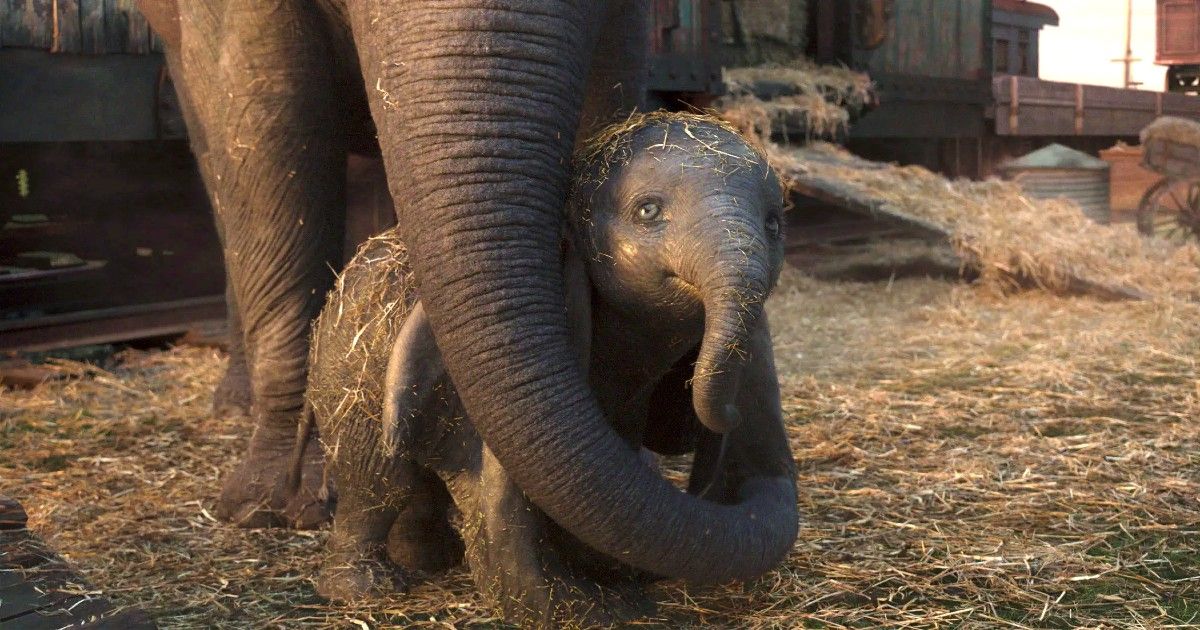 Dumbo, directed by Tim Burton, is a fantastic movie with much less animal cruelty than the original Disney movie. It follows the life of Dumbo, a baby elephant born with ears too big. He is taken away from his mama (queue the waterfall tears) and forced to act as a clown elephant in the circus he was born in. Once they realize Dumbo can fly, he is mistreated immensely, and his mother is locked and chained in a small cart.
However, he never gives up hope, reunites with his mother, and continues his life in the circus. This beautiful movie is about hope, a mother's and a child's love, and how nothing can keep the two separated. Many children are mistreated for being different, and Dumbo was mistreated, providing hope for those who may be slightly different from all the other kids.
6
Fight Club (1999)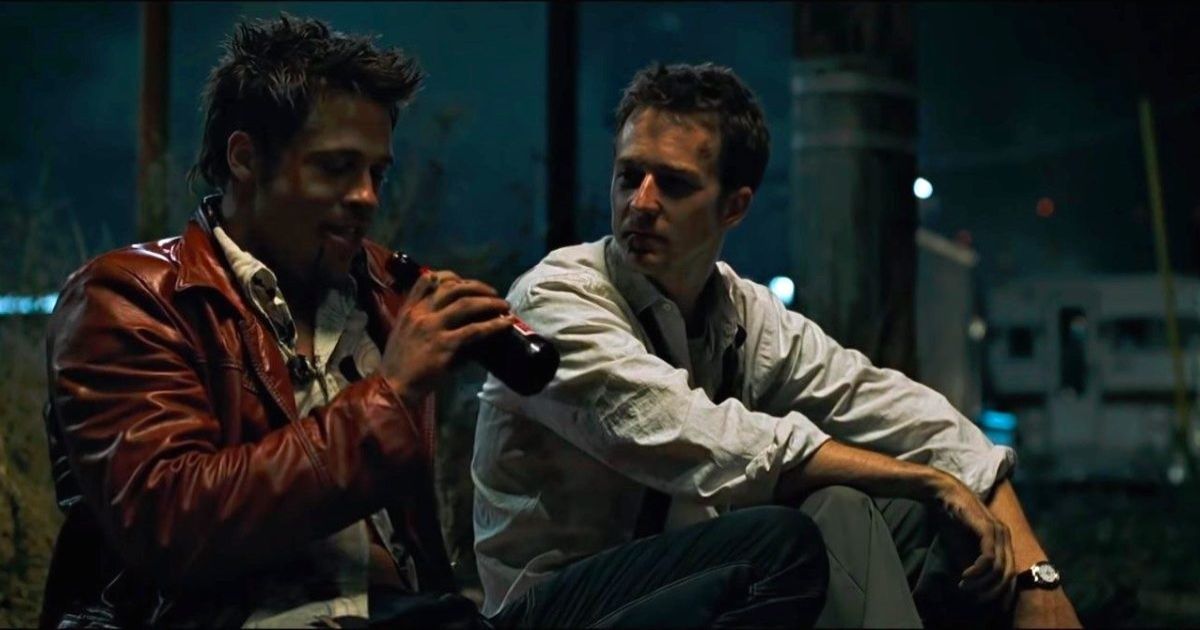 Fight Club follows the life of the narrator of the movie, a severe insomniac who is fed up with his job, house, and, most of all, his life. Then he meets a strange soap salesman named Tyler. They bump into each other again after a flight they shared, and once the narrator has burned down his apartment. He doesn't realize that he is the one who did so and also is Tyler. He goes on to meet a woman, Marla, who also enjoys going to support groups for random things like testicular cancer. Tyler Durden, the narrator, is surprisingly filled with good life lessons and quotes that make you think, such as, "It's only after we've lost everything that we're free to do anything."
Related: Has Fight Club Aged Poorly?
If you've ever lost everything, you know this to be true. There is a strong sense of freedom when you let go of the life weighing you down and move on to your desired life. There is no true happiness in material possessions, only weight. Another great quote is, "You are not your job. You're not how much money you have in the bank. You're not the car you drive. You're not the contents of your wallet. You're not your khakis. You're the all-dancing, all-singing crap of the world." He might have been severely unhinged, but Durden knew what wasn't important in life.
5
Won't You Be My Neighbor? (2018)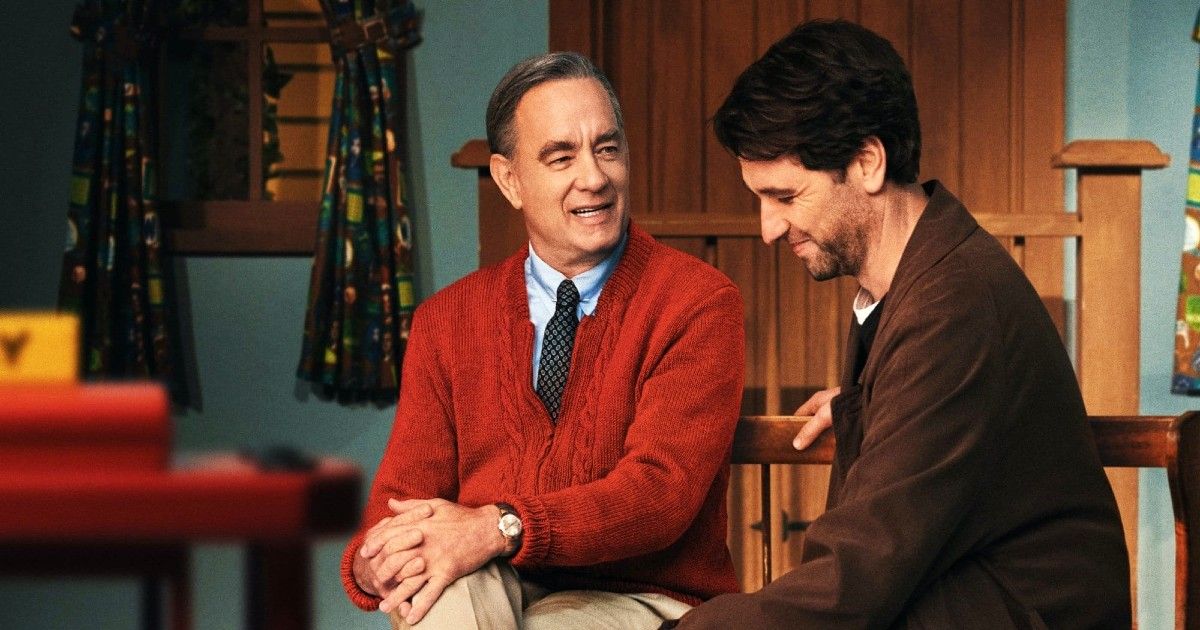 It's hard to imagine a person who doesn't love Mister Rogers. The movie, Won't You Be My Neighbor? captured who he was; a kind and compassionate human. He had endless empathy for children. He left a mark of kindness in every life he touched. Mister Rogers did not come from a perfect life, but he showed us how to find perfection in any life. There will never be another human on this planet as loving and as kind as Mister Rogers.
In this movie, we are taken on a brief trip through the mind of Mister Rogers and find out what made him the way he always was to everyone. He was a profound man with lessons for anyone who wanted to listen and approached complicated subjects that children face that no other children's show did. He was not perfect and certainly had his self-doubts and issues. We should all strive to be a human that we are happy being.
4
Amélie (2001)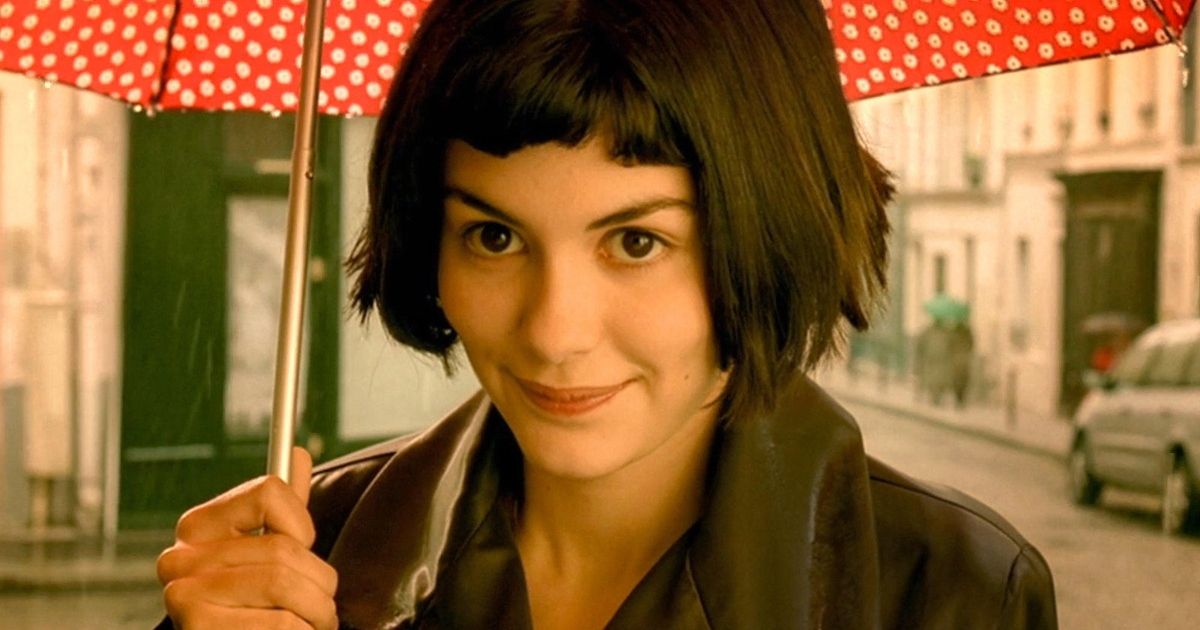 Amélie is a lovely movie about a young woman who was not allowed to do many things as a child because her father believed her to have a heart condition. She lives in her very own beautiful dream world and is not good at socializing. Amélie finds an item that the previous tenant in the apartment where she lives left behind mistakenly. She decides to go on an adventure and returns the item.
Once she sees the small but happy effect she has on the former tenant, she vows to help people as much as she can. She spends the day helping random people with entirely different issues, and once she has helped them, she hides in plain sight on the city streets of Paris and watches their eight when they find what she's done. This is a beautiful movie and is certainly underrated. We all need to be kinder to one another, and when we step back and see that everyone in the world is facing their burdens, it may inspire you to do a bit of Amélie-work yourself.
3
A Dog's Purpose (2017)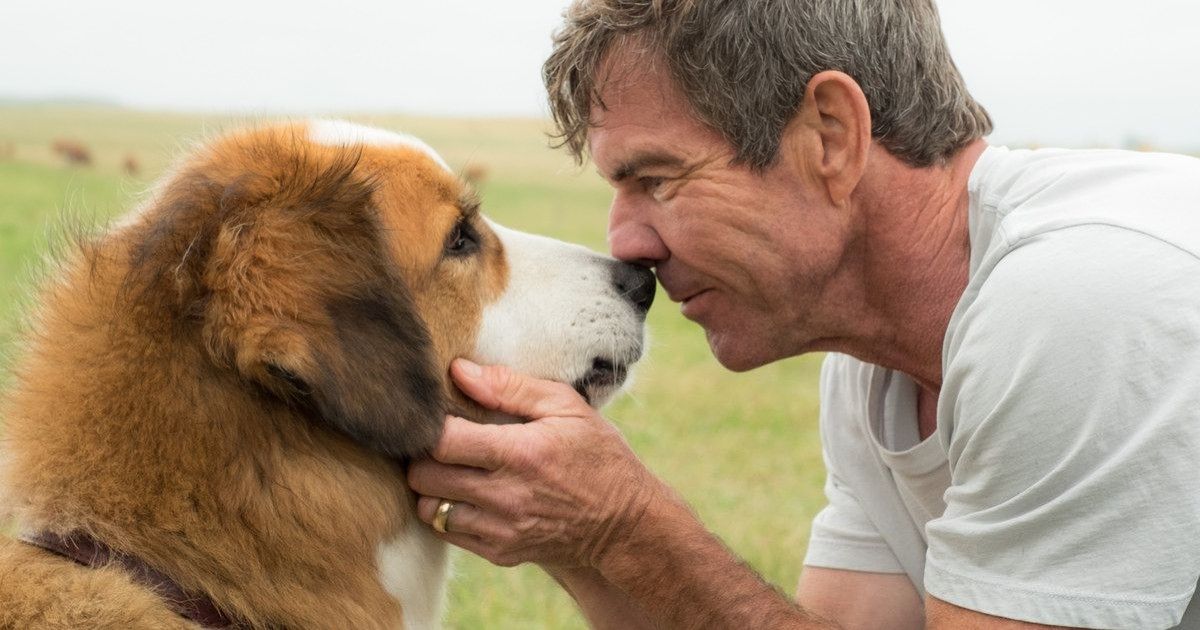 This sweet tale, A Dog's Purpose is about the love between a boy and his dog; it is timeless and will take your breath away. This is a bittersweet tale about life, growing up, facing illness and death. Sometimes love is forever. The love between this dog and boy as he grows into a man, then a parent shows a bond without any strings attached. The dog endlessly loves the man and vice versa. There is also a magical theme to this enchanting tale. In the beginning, we meet a cute feral puppy as he is captured by animal control and stuffed into the pound, where he is euthanized. Then, he is reborn a decade later as a retriever at a puppy mill. He is taken by evil men who intend to sell him but leave him in a scorching car, and he begins to die of heatstroke.
In time a boy and his mother rescue him by breaking the window, taking him home, and naming him Bailey, where he finally has a boy of his own. As the story unfolds, Bailey goes through many lives before eventually returning as a Saint Bernard/Australian Shepherd mix to Ethan, his human boy who is now a man. After a while, Ethan realizes who this dog is and understands that animals have a purpose of loving unconditionally, even if it means being reincarnated until they can finish their one true life with their purpose. Connection is essential, and when it comes to your bond with an animal, knowing that you are their entire world that, unfortunately, does not last long.
2
Forrest Gump (1994)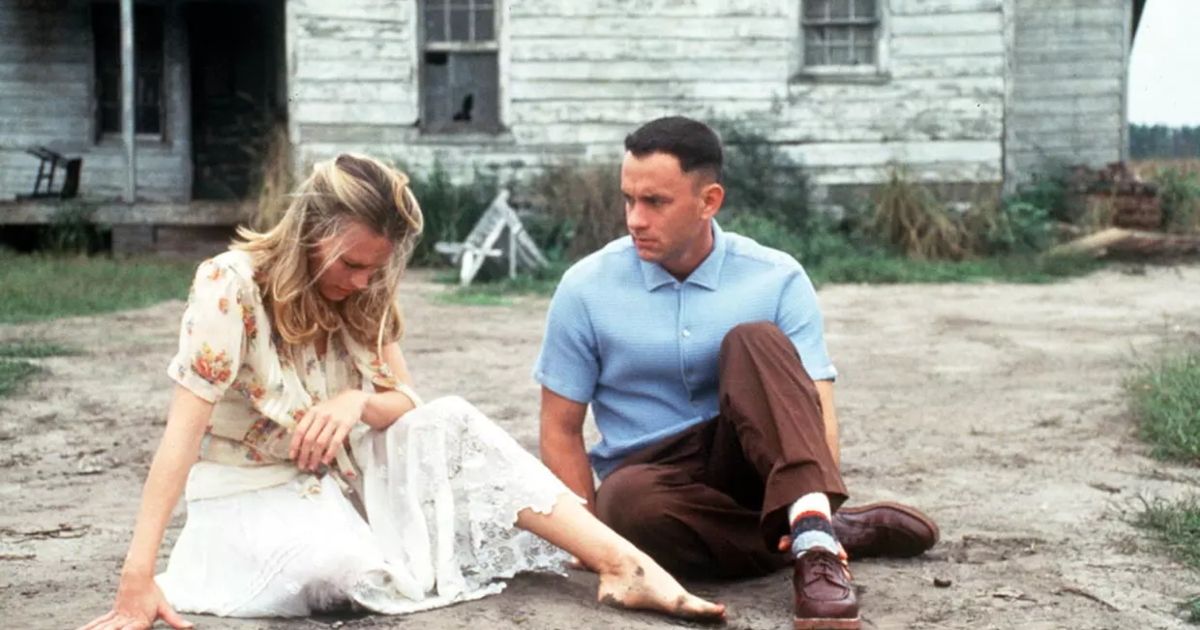 Forrest Gump is a fantastic tale about a boy with physical and mental struggles that grows into an amazing man who falls into so many situations and benefits, despite the odds from all of them. It shows us that true love always finds a way and that no matter how difficult the obstacles seem, this is your life, and you are in charge of the outcome. Some days are great, whereas others aren't, but that's all part of life. After all, life is like a box of chocolates; you never know what you're going to get. However, life always seems to hand you exactly what you need, even if it seems impossible.
1
Wild (2014)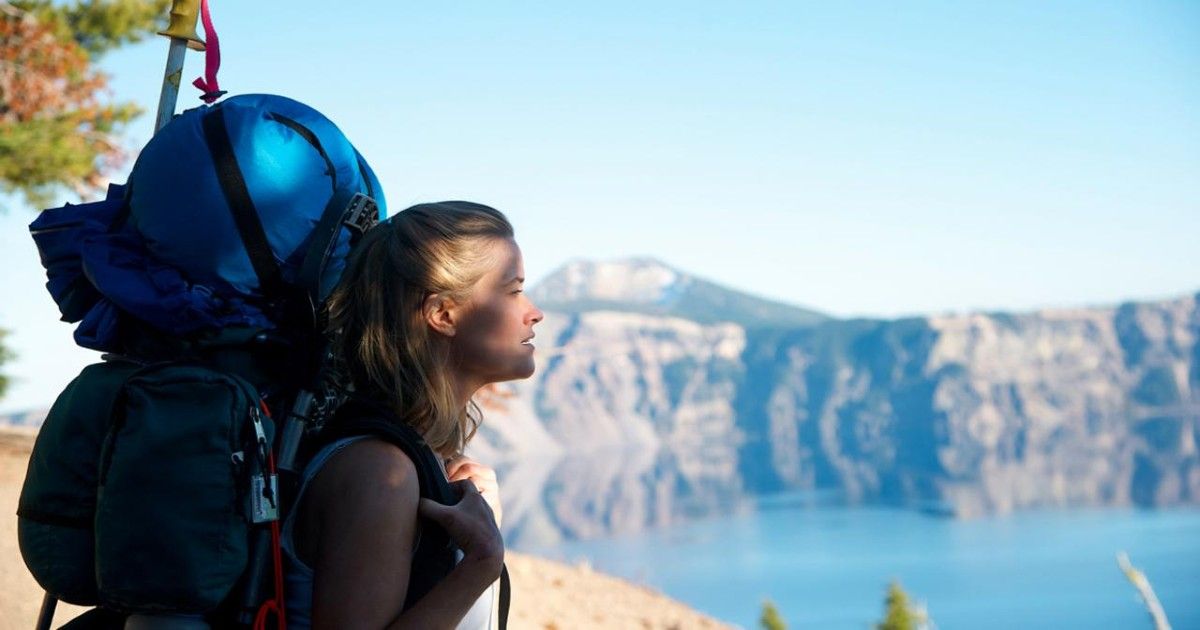 Wild is another beautiful tale about a troubled and lost soul who knows that nothing is forever and is having a difficult time accepting that. Cheryl takes to the Pacific Coast Trail and embarks on an adventure filled with soul-searching, acceptance, and happiness. Everyone can start over at any time. All they have to do is take the first step. This lovely movie is based on the book Wild by Cheryl Strayed. It is a true story about her life.


This story originally appeared on Movieweb