Tales of triumph and tribulation on the field of battle have fascinated humanity since the dawn of storytelling regardless of the medium, and the best military movies include some of the greatest films of all time. Since the earliest days of motion pictures, audiences have been interested in exploring the world of the brave soldiers who serve as well as the unspeakable horrors faced in war. As a result, there have been more movies that look at the military than can even be counted. Obviously, there are some that are easily forgettable or simply bad films, but the best military movies are iconic and impactful.
These best war movies tackle various conflicts and periods of history, differing perspectives of the same battles or wars, and even have varying tones in how they approach these subjects. Some are action-filled and lighthearted, whereas some war movies are harrowing. The genre of military and war movies also attracts some of the biggest talents in Hollywood. Filmmakers like Quentin Tarantino, Steve Spielberg, and Stanley Kubrick as well as actors like Tom Hanks, Robert De Niro, and Marlon Brando have all had career-defining moments with military films. With various Oscar wins and box office success for these movies, it shows the best military movies should not be missed.
15
Da Five Bloods (2020)
Spike Lee movies have been known for tackling heavy subject matter in American society, including war. The acclaimed director took a look at the Vietnam War and those who fought in the entertaining yet powerful Da Five Bloods. The movie follows a group of former soldiers who return to Vietnam decades after the war to find the body of their fallen leader as well as locate the gold they left behind. The movie combines humor and adventure while still addressing the gravity of the subject matter. Da Five Bloods also marked one of Chadwick Boseman's last roles and served as a tribute to some of the overlooked people that fought in this war.
14
They Shall Not Grow Old (2018)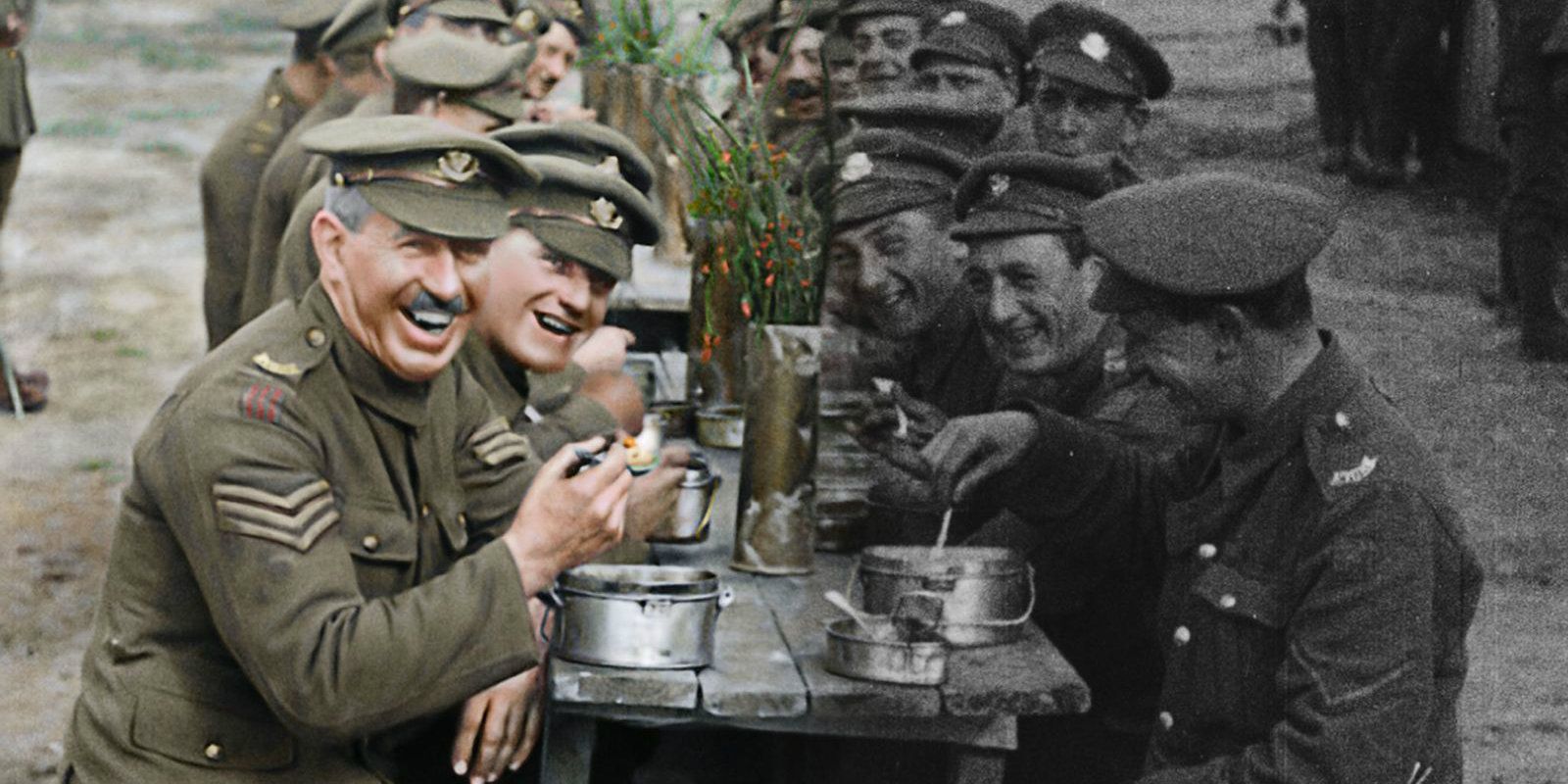 Even documentaries can only hope to scratch the surface of the horrors and experiences of being in a war, yet They Shall Not Grow Old gives a stunning look at these soldiers in a way people have never seen before. Oscar-winning filmmaker Peter Jackson took old footage of soldiers during World War II and restored it with color to give an amazing authentic look into the lives of these ordinary men who were called upon for this extraordinary circumstance. Aside from being a brilliant piece of filmmaking, it is also a heartbreaking reminder of those who were lost.
13
The English Patient (1996)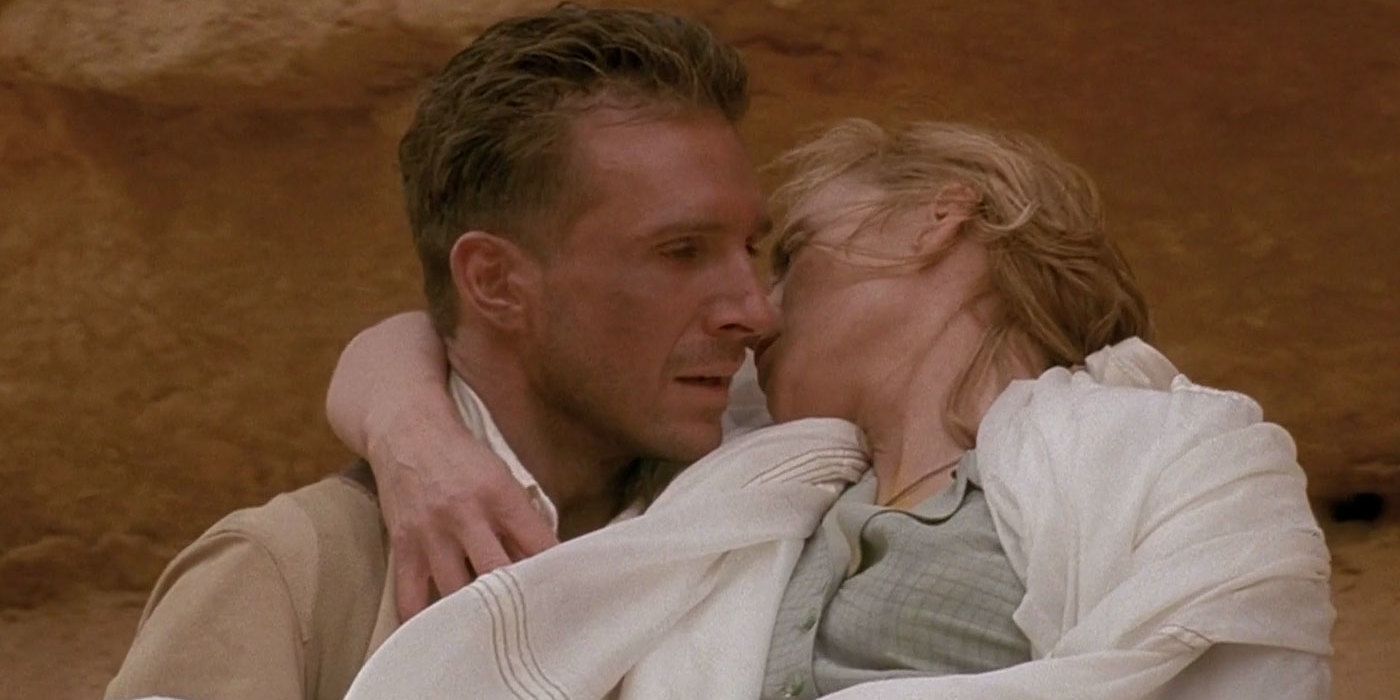 Romance has often been blended with the war genre and that is used to great effect in The English Patient. The movie follows a young nurse who, at the close of World War II, cares for a man who was left badly burned in a plane crash. Through flashbacks, the movie reveals his story of the lost love and the circumstances that led him to this fate. The Best Picture winner is a sweeping epic that is beautifully shot while featuring a stunning cast that includes Ralph Fiennes, Willem Dafoe, and Juliette Binoche in an Oscar winning role.
12
Hacksaw Ridge (2016)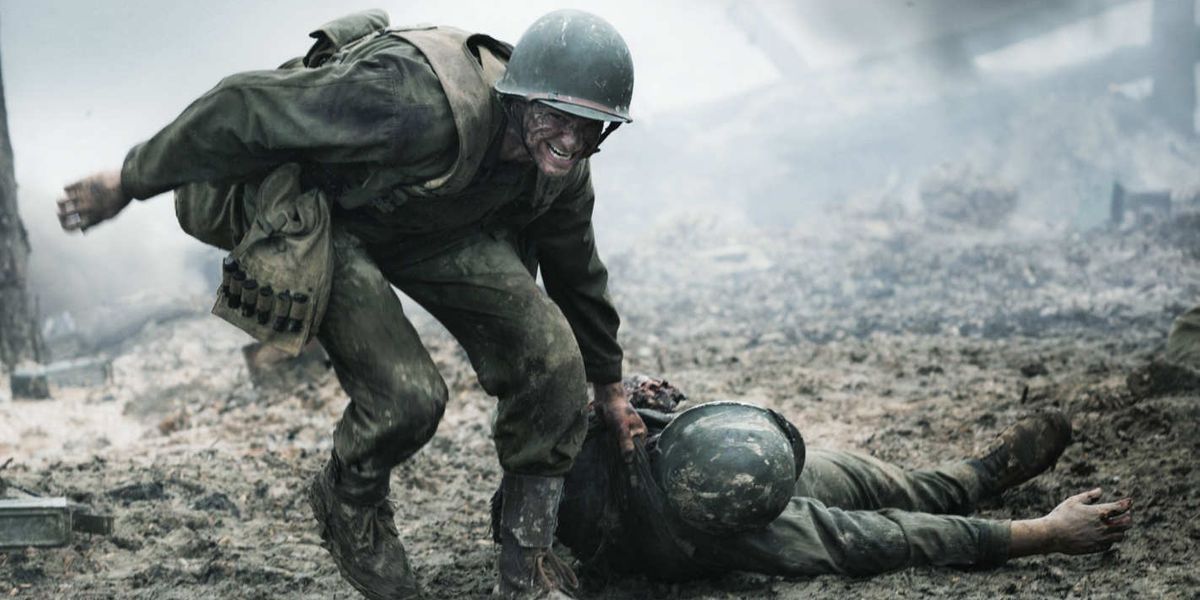 Hacksaw Ridge is based on the true story of Desmond Doss, a World War II combat medic who refused to carry a weapon. Despite this, he was awarded the Medal of Honor for saving 75 lives in the Battle of Okinawa. During the bloody battle, Doss lowers the injured down to safety and treats their wounds. The film is regarded as a gripping character portrait of Doss. While the film has huge battle sequences, these scenes are juxtaposed with Doss as he strives to retain the pacifist promise he made to himself. Watching a war movie from his perspective is a unique experience. Andrew Garfield carries the film with his portrayal, both tenacious and sweet. The role even landed him his first Academy Award nomination.
11
Das Boot (1981)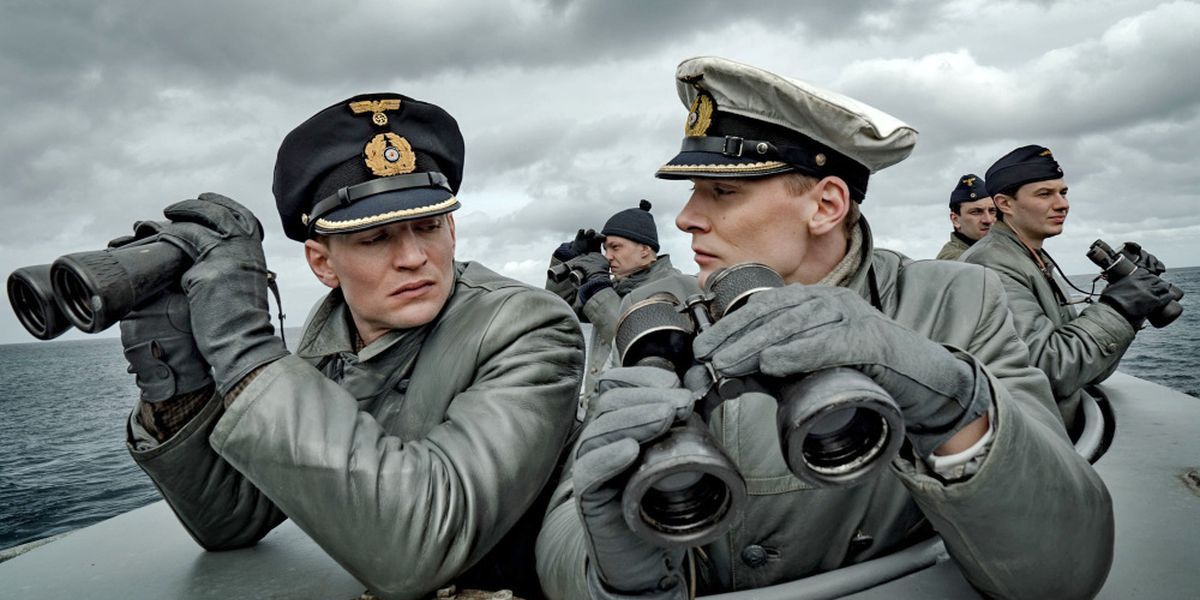 Wolfgang Petersen's breakout movie, Das Boot (The Boat) follows a German submarine patrolling the Atlantic Ocean during WWII. A war correspondent joins the U-boat to cover the crew's mission, and as expected is totally unprepared for what awaits him. He witnesses the captain and crew struggle with intense battles, confinement, boredom, and survival. This psychological thriller is claustrophobic and tense. Full of close-up cramped shots, the viewer starts to feel trapped underwater just like the crew. The unique setting of this movie sets it apart from the rest, as almost every scene is in the submarine or on the deck. The movie garnered 6 Academy Awards nominations — unheard of at the time for a foreign film.
10
Glory (1989)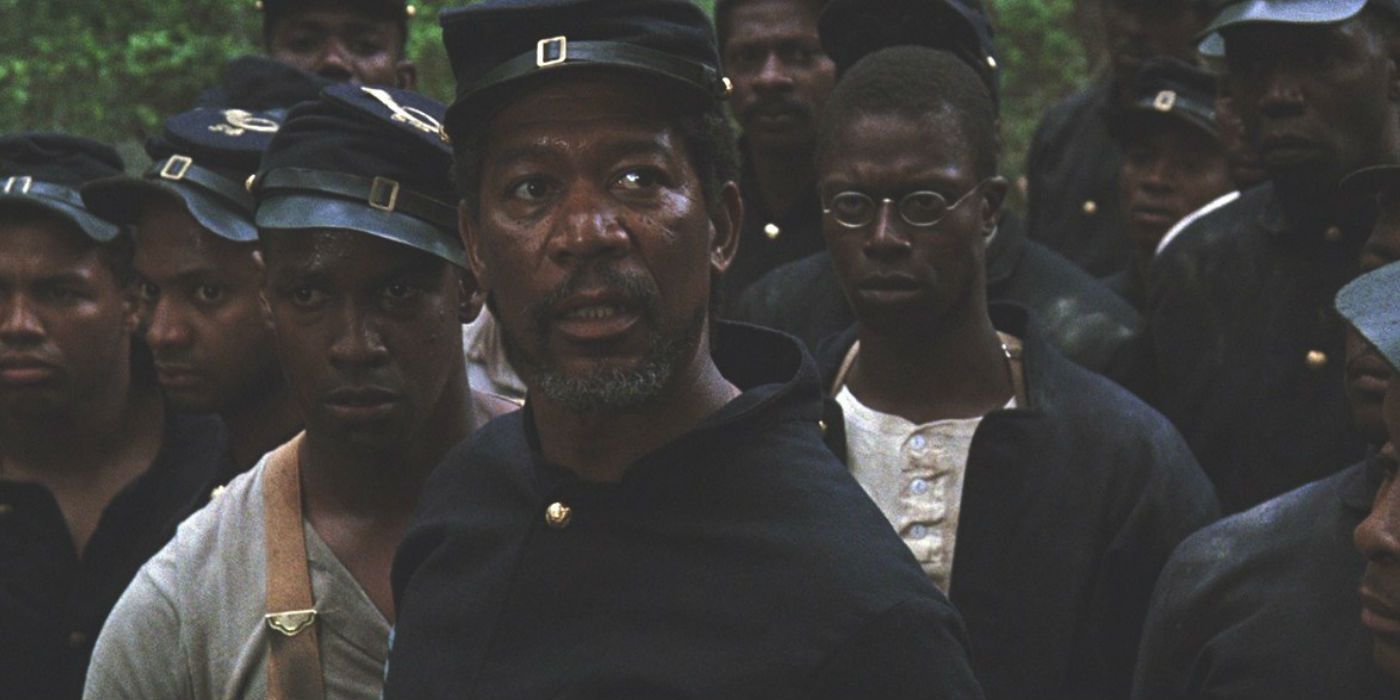 Military movies have the opportunity to highlight some of the unknown for overlooked soldiers that history has previously ignored. This is seen in Glory, the epic Civil War movie about the all Black regiment of soldiers who overcame racism in their own army to fight for the Union. The movie is a powerful story of these characters taking pride and strength in themselves to fight for their own freedom. The impressive cast of Glory includes the inimitable legend of Hollywood Morgan Freeman, Andre Braugher, and Denzel Washington in a stunning Oscar-winning role.
9
1917 (2019)
Available to rent and purchase on multiple platforms.
1917 is loosely based on a true story, and despite being a military movie and so in a genre known for its wide scope, is an intimate story of two young British soldiers sent on a mission into enemy territory during WW1. The pair is in a race against time to deliver a message to stop an infantry of 1600 men from charging into an ambush. 1917's cinematography is noteworthy and a reason to watch in and of itself. Sam Mendes filmed 1917 in a single continuous shot, with the viewer following along in real time. Truly a spectacle in filmmaking, it creates such a tense, heart-pounding environment viewers feel as if they are along for the haul every treacherous step of the way. Moments such as 1917's iconic flare scene stand as a highlight of cinematography in modern war films, and prove why it's one of the best military movies of the last ten years.
8
Paths of Glory (1957)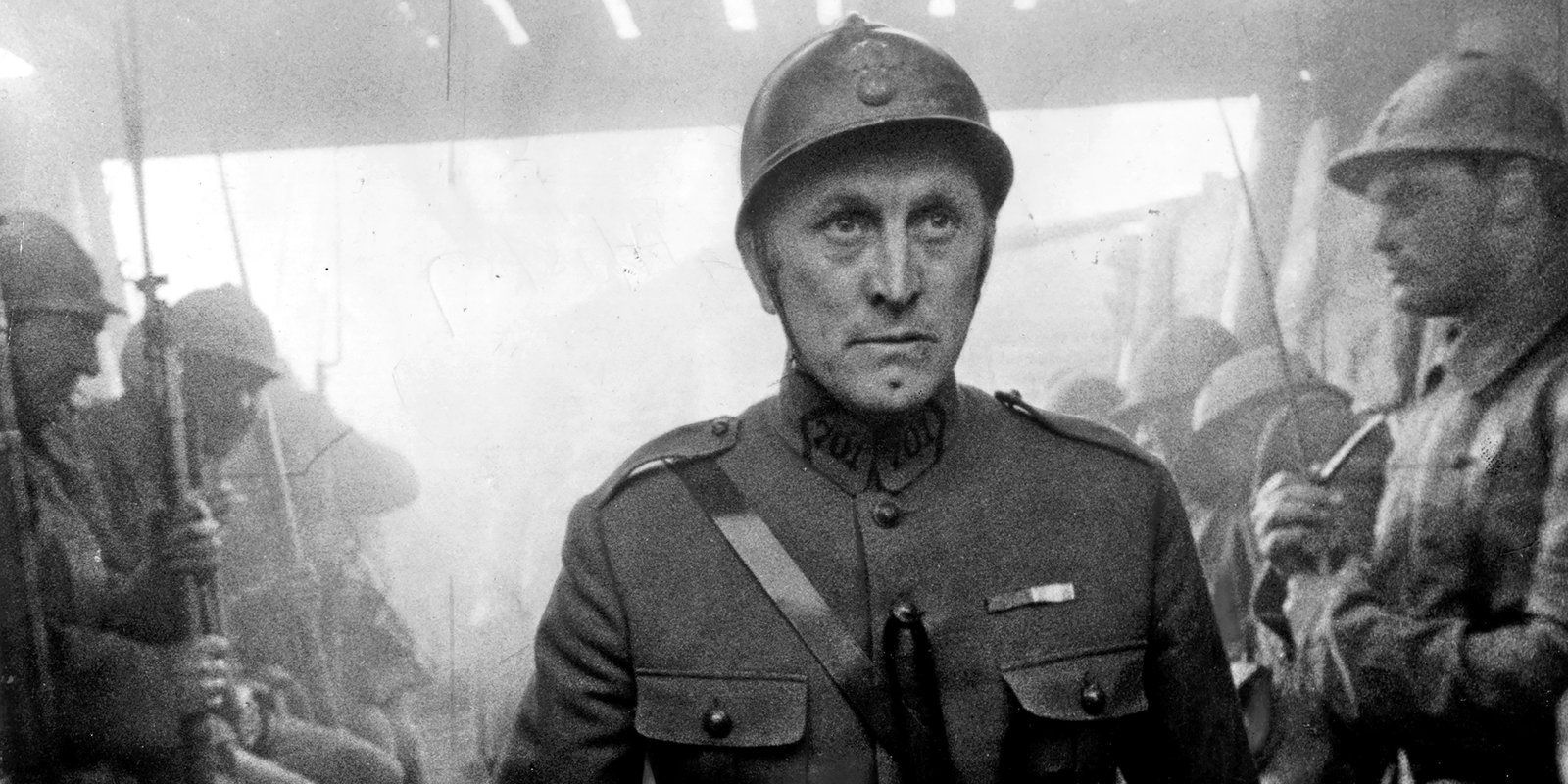 Stream now on Hoopla, Tubi TV, Kanopy, and Pluto TV.
While he's responsible for some of the most acclaimed movies of all time, lesser known than The Shining and A Clockwork Orange is Stanley Kubrick's 1957 war movie Paths of Glory. Starring Kirk Douglas as Colonel Dax, Paths of Glory tells the story of a French Officer who finds the soldiers he commands are unable to follow through with a suicide mission, he attempts to defend them when they are court-martialed. Especially provocative for its time, Paths of Glory was actually banned in several countries for years. Kubrick's directorial style is seen throughout, including in the beautiful black-and-white photography. A brave and poignant look at trench warfare and power dynamics, it deftly illuminates where the heroism took place in the trenches, and who the actual cowards calling the shots were.
7
Inglourious Basterds (2009)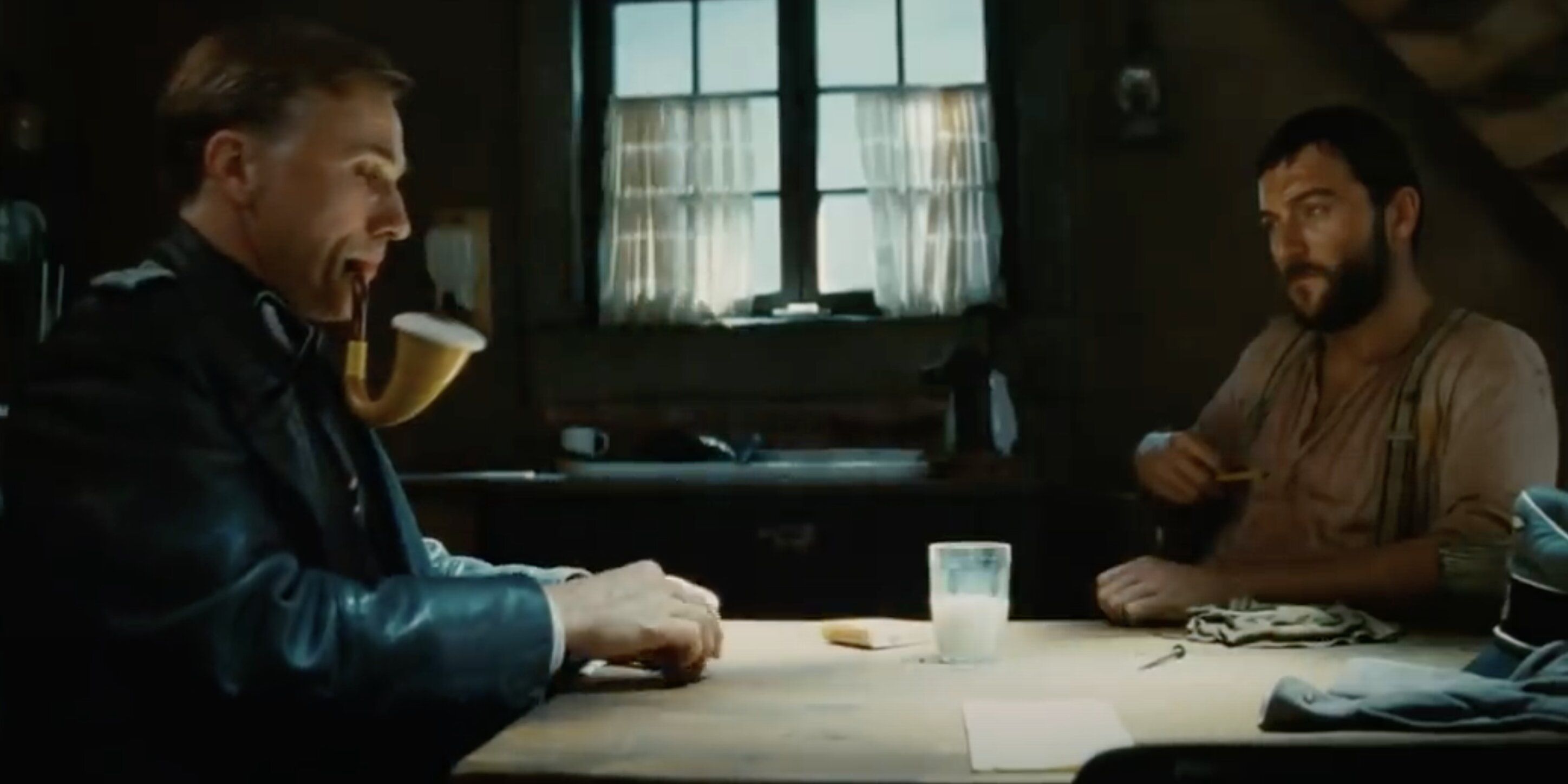 Stream now on Directv and Sling TV.
Like Once Upon a Time In Hollywood, Inglourious Basterds is Quentin Tarantino's revisionist history approach, rewriting the ending to change history. The movie follows a team led by Lt. Aldo Raine (Brad Pitt) as they fight Nazis and attempt to take down the leaders of the Third Reich. The mix of reality and fiction make for one entertaining movie. Moments of humor are balanced with suspense. A refreshing respite from the bleak traumas viewers are used to seeing in military movies, the film is full of memorable characters like Christophe Waltz as the enigmatic, ruthless Hans Landa and Eli Roth as "The Bear Jew" Sgt. Donnie Donowitz.
6
The Deer Hunter (1978)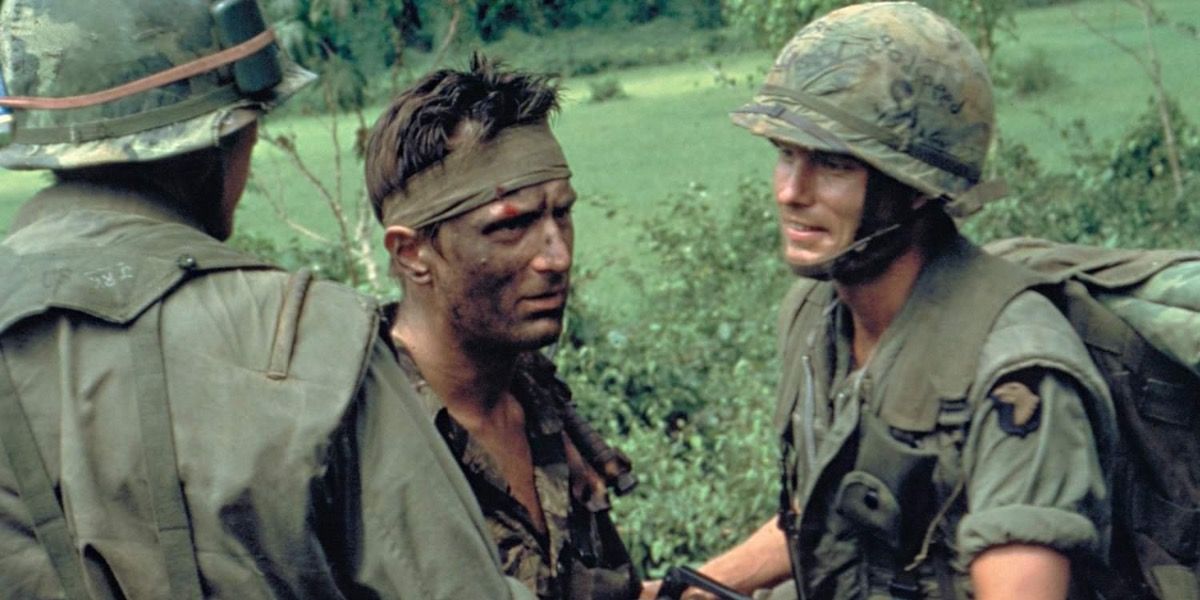 Stream now on Hoopla, Tubi TV, Kanopy, and Pluto TV.
1978's The Deer Hunter is about three friends from Pennsylvania during the Vietnam War. Considered a classic film even outside the realm of military movies, The Deer Hunter boasts an all-star cast with Robert De Niro, Meryl Streep, and Christopher Walken in an Oscar-winning role. The story takes place in both Pennsylvania and Vietnam and explores how they all adjust to the war, returning home in various states of mental and physical distress. The bond between the three soldiers is the focal point of the film. With sweeping cinematography and riveting performances, it was the first Vietnam War movie to win Best Picture. Despite being the subject of controversy at the time, it is still remembered as a gripping portrait of the effects of the war before, during, and after for all involved.
5
Dunkirk (1917)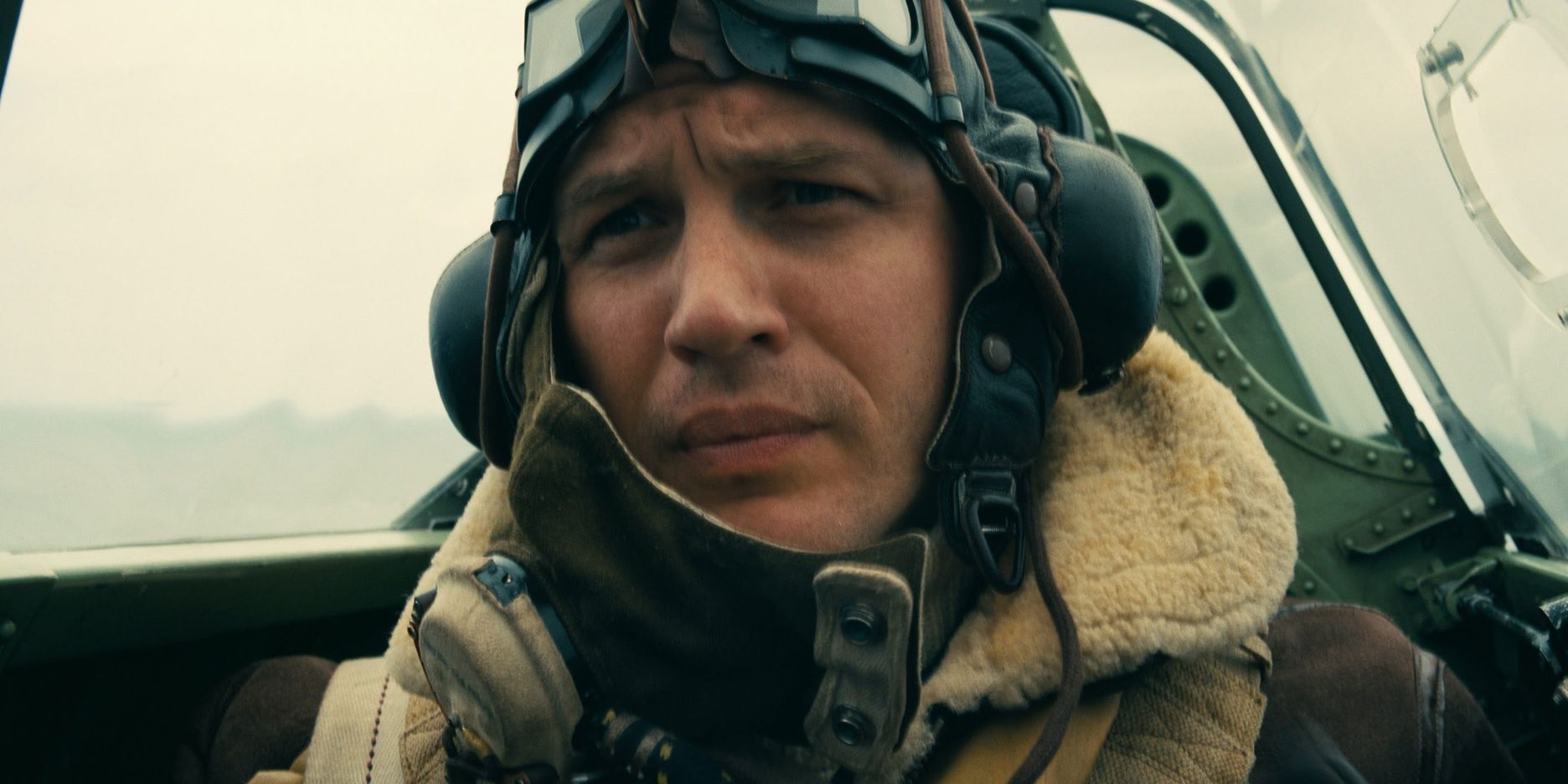 Most military movies look at the heroism of fighting in battle. Christopher Nolan's movie Dunkirk looks at the heroism of saving lives. The movie tells the story of the desperate rescue mission during World War II to save stranded British soldiers trapped on the beach in France with the German forces closing in. Nolan plays with time to simultaneously show the efforts of those on the beach, in the water, and in the sky to pull off this mission that was one of the most important in World War II. Dunkirk was incredibly well received upon its release and scooped up several Acadamy Awards.
The more famous of Stanley Kubrick's military movies, Full Metal Jacket follows a group of Marines as they go through brutal basic training and then combat on the streets of Vietnam. Split into two parts, the first half takes its time with profanity-filled irreverent dialogue from the drill sergeant played by R. Lee Emery. The second half follows the Marines to the cities of Vietnam. Kubrick turns in what is both a black comedy and an unforgiving saga of depravity that's filled with twisted humor like playing upbeat pop songs over the horrors of war. Joker's (Matthew Modine) self-aware character aims to highlight the contradictions and irony of war. The subversive movie takes the viewer on a ride that is bound to stick with them for a long time.
3
Platoon (1986)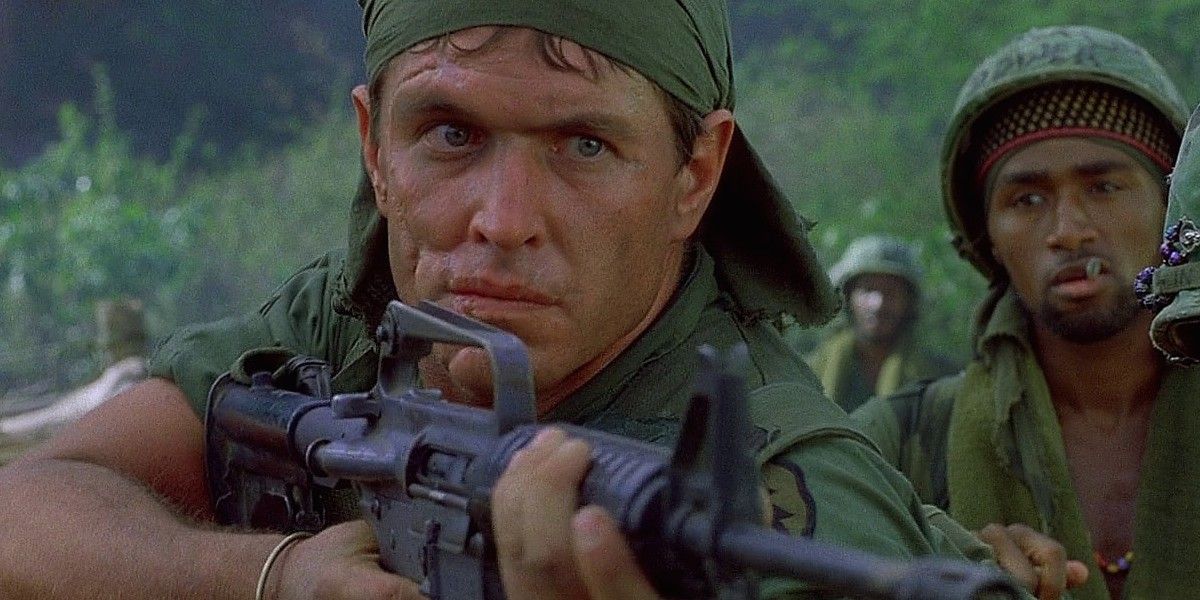 Set in 1967, Platoon follows a young Army volunteer played by Charlie Sheen who signs up to fight in Vietnam. He soon faces the harsh reality of the constant fear of patrolling in the jungle. He watches his squad leader and platoon sergeant, played by Willem Dafoe and Tom Berenger, debate life and morality. Oliver Stone's gritty take on the Vietnam War stands out among its peers as it was the first Vietnam War movie to be written and directed by a Vietnam veteran. This level of verisimilitude allowed audiences to feel the disorientation and chaos that took place. The Best Picture winner is bleak and powerful and it wouldn't be the same without Dafoe giving a career-defining performance as the delirious and harrowing Sergeant Elias.
2
Apocalypse Now (1979)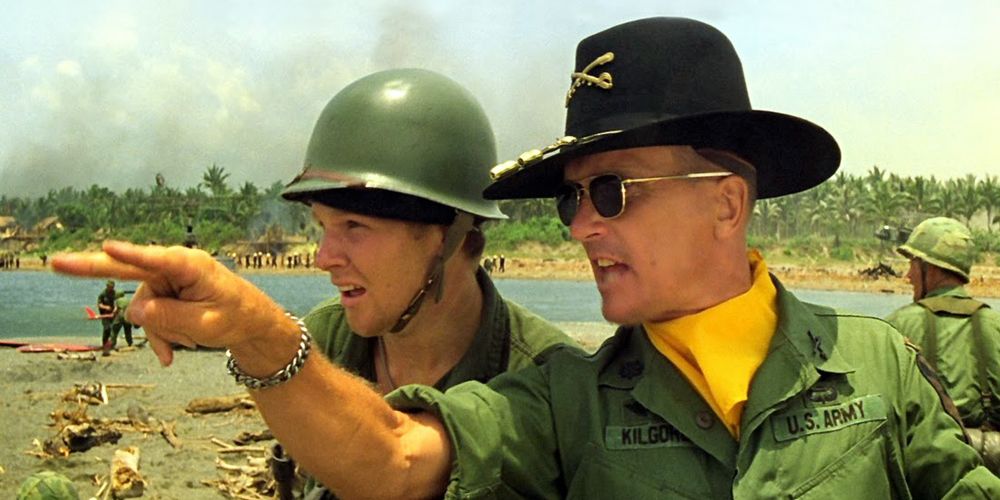 Available to rent and purchase on multiple platforms.
Another of the best military movies that is set during the Vietnam War, Apocalypse Now is the harrowing tale of a Captain sent on a mission to kill another American captain who appears to have gone insane. Captain Kurtz (Marlon Brando) considers himself a god and has murdered hundreds of people and built a kingdom in the jungle. Though there are different cuts of Apocalypse Now, the original still ranks high among the best movies ever made. Loosely based on the 1899 novella Heart of Darkness, the bone-chilling movie is widely regarded as one of the best of the genre. Along the way to find Kurtz, Captain Willard's journey becomes increasingly dangerous and hallucinogenic. Kurtz's descent into madness builds up to the iconic ending, when he warns Willard of his realizations, famously stating "the horror, the horror."
1
Saving Private Ryan (1998)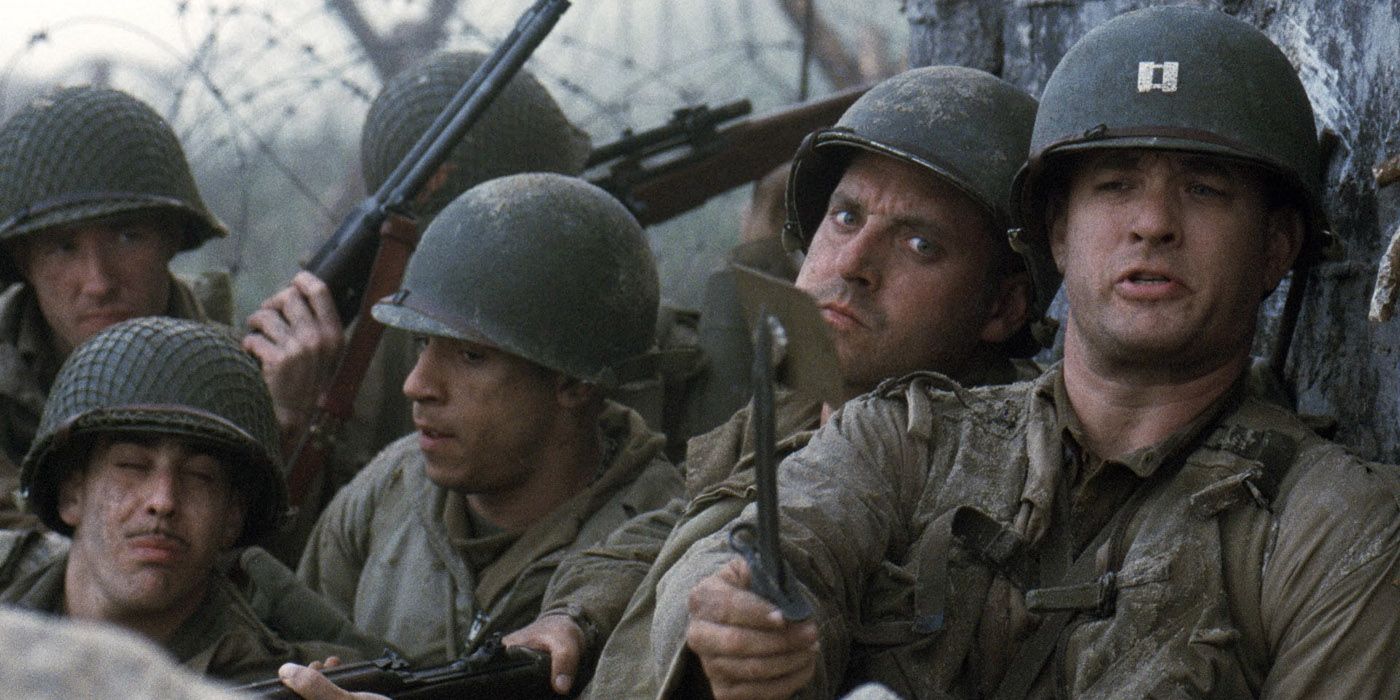 Stream now on Paramount+.
Steven Spielberg's war epic Saving Private Ryan stars Tom Hanks as Captain Miller, who is tasked with taking his team behind enemy lines to retrieve Private Ryan (Matt Damon) and send him home, as a publicity stunt. Set during the invasion of Normandy in WWII, Saving Private Ryan is said to have revolutionized the genre. Highly renowned for its breathtaking special effects and realism, veterans have famously said the storming of the beach was so accurate that they had to leave the theater. Saving Private Ryan's cast of characters is highly relatable in how ordinary they are, and how out of place they all feel. Immersive and philosophical, the message of Saving Private Ryan isn't outshined by the action. It became a modern classic and a must-watch for anyone regardless of their stance on war films, as it's an essential piece of cinema history in addition to being the best military movie of all time.


This story originally appeared on Screenrant