For decades, romantic comedies have been considered by the film-going masses to be little more than "chick flicks," designated as lighter fare that falls more into the guilty-pleasure viewing category than, say, Scorsese's latest film. However, with the modern era of 24-hour news cycles and social media addiction, there's nothing like watching two people fall in love to briefly quell the existential angst. These movies allow you to get lost in the moment-by-moment nuances of courtship, and supply you with a hefty dose of witty banter, unlike a plot-heavy piece of Oscar bait.
Despite a lack of rom-coms starring Tom Hanks and Meg Ryan these days, the genre is experiencing a resurgence, with new movies coming out all the time and old classics finding new audiences. Streaming services are popping out original content faster than it can be consumed, with hidden gems on every platform imaginable. On Netflix alone, there are enough titles to keep you in the world of meet-cutes and quirky dates until you run out of popcorn.
Viewers often slight themselves sticking to films set in specific genres, when Netflix hosts so many movies that bend genre stereotypes. Rom-coms, although often characterized in their own genre, can cross the lines from period pieces to horror. Luckily, we've curated a diversified list of the best rom-coms on Netflix for fans of across the board.
Updated May 2023: If you love rom-coms and still subscribe to Netflix, you're in luck. This article has been updated with additional content and entries by Molly Byrne.
20
Your Place or Mine
Releasing exclusively to Netflix in 2023, Your Place or Mine stars Reese Witherspoon and Ashton Kutcher. Best friends Debbie, played by Witherspoon, and Peter, played by Kutcher, have a long-standing relationship. Debbie, living in Los Angeles, has to venture to NYC in hopes of receiving a better-paying job. Without anyone to watch her son, Jack, Peter, living in NYC, says he will fly out and spend the week with him while Debbie works.
Peter and Jack become close, making Peter realize that Debbie is too overprotective of her son. However, while Peter is at Debbie's LA home, Debbie initiates an affair with Theo, played by Jesse Williams. The two are getting intimate at Peter's apartment when Debbie accidentally turns the camera on, alerting Peter, and resulting in him seeing Debbie and Theo. Debbie becomes remorseful yet hopeful when she finds Peter has kept mementos between the two over the years. When Debbie and Peter come face to face on their travels back to their homes, they admit they love each other. The two marry and live happily with Jack.
The story of Your Place or Mine is one that hadn't been written, it's refreshing and has a cast that enlivens the story well. It had decent reception and can currently be streamed on Netflix.
19
Home Again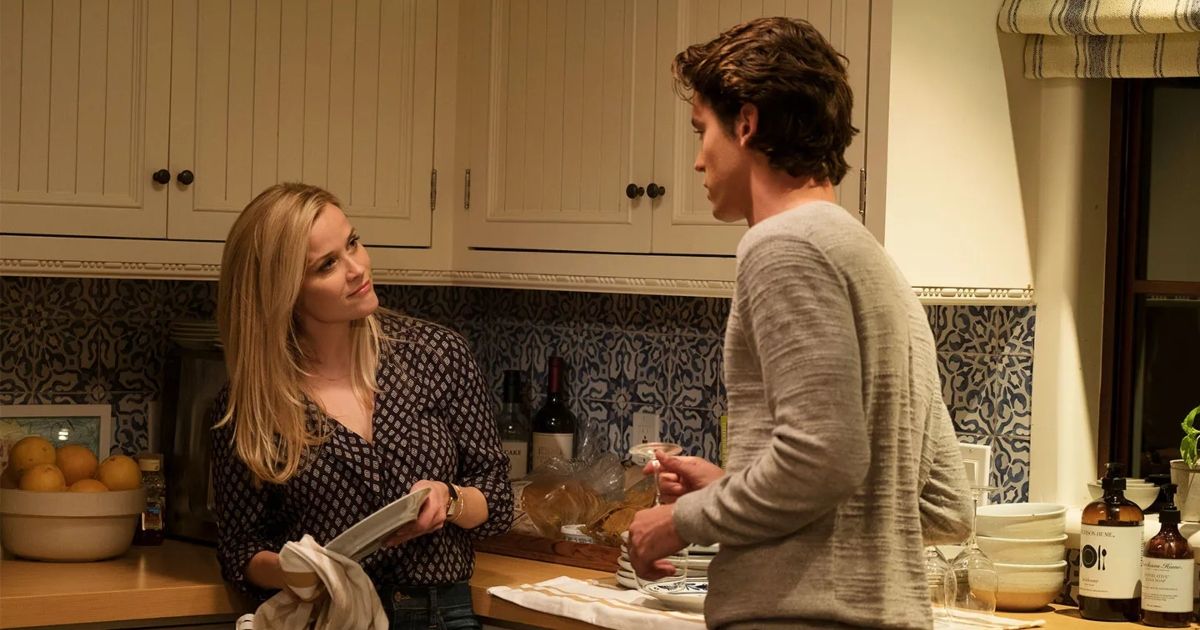 Released in 2017, Home Again stars Reese Witherspoon as Alice, a single 40-year-old mother who is making an effort to go outside of her comfort zone. When Alice moves back to her mother's home with her two daughters, she encounters three younger men who are filmmakers. Her father, who has since passed, had been a scriptwriter, so Alice and the men hit it off quickly. So quick in fact, that Alice invites them over after a night out. When her mom comes home and makes everyone breakfast, she becomes so inspired by the film that the guys are proposing, that she offers her guest house for them to stay in.
During their stay, Alice forms a relationship with Harry, and the two encourage each other to pursue their dreams. Harry and his friends eventually part ways and make films independently. Not only did Alice gain friendship, her daughter becomes inspired by the filmmakers and decides to take part in the school play, leading to even more sparked romances.
Home Again is a good movie for families with adult children to watch together and has relatable relationship content. It was a decent success at the box office, having grossed over double its budget, and is still streamable on Netflix.
18
No Strings Attached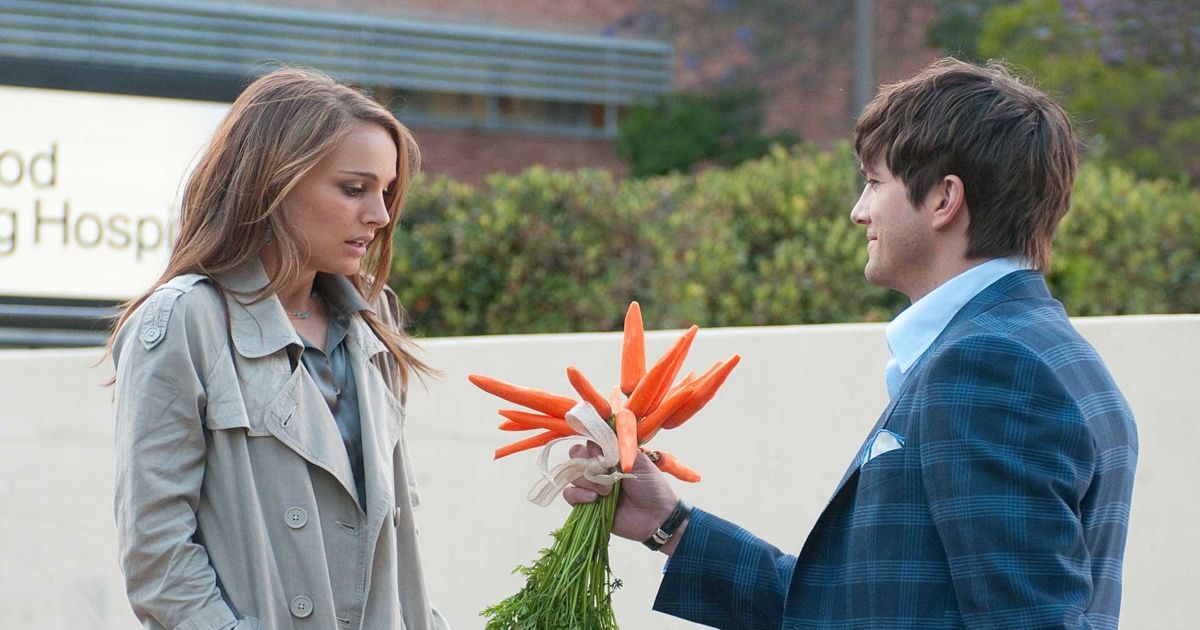 No Strings Attached was released in 2011, which seemed to prove a popular year for movies featuring a friends-with-benefits scenario. Six months after the film's release, Friends With Benefits hit the theaters and was almost the exact same movie with a different cast. The funny thing about the dual release of these two rom-coms was that Ashton Kutcher starred in No Strings Attached, and Mila Kunis, his now wife, was in Friends with Benefits. Both films are delightfully funny, but No Strings Attached holds the charm and playfulness that only can be delivered by Kutcher himself.
17
Nappily Ever After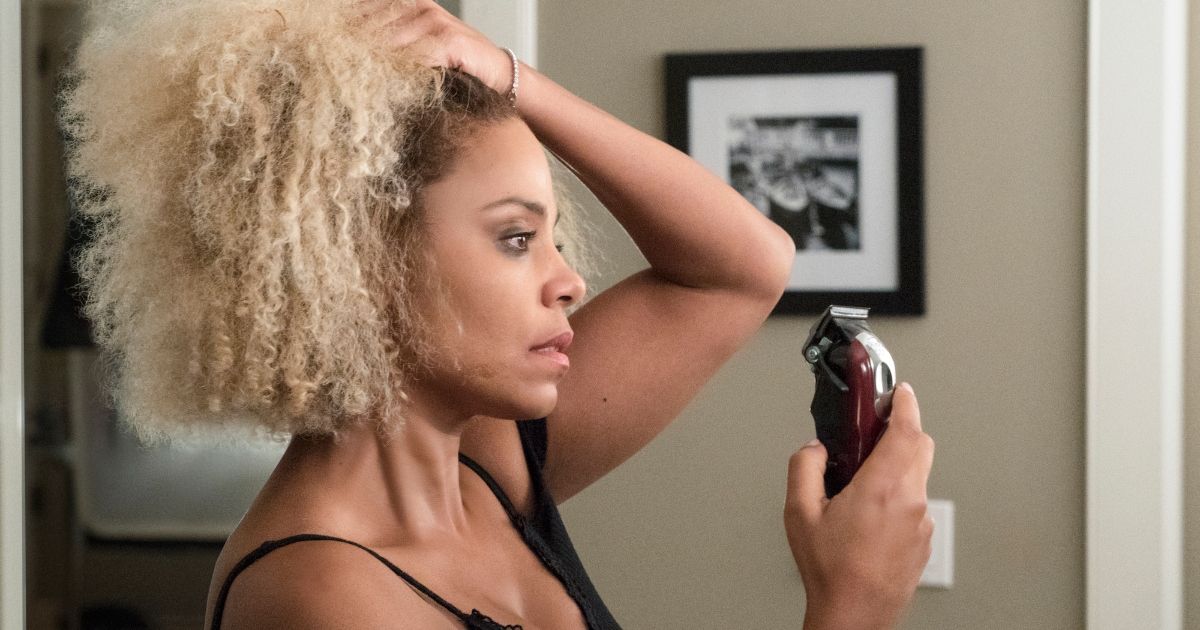 In Nappily Ever After, Violet (Sanaa Lathan) is plagued by deep-seated insecurities about her natural hair. The insecurities stem from her mother's criticism of her as a child and her insistence on straightening her hair before she went out in public. As a grown woman, Violet's diffidence begins to affect her love life negatively. After a challenging break-up, Violet must learn to accept and love herself, and, in turn, she finds love again. According to Sheila O'Malley of Roger Ebert's website, Lathan's performance in Nappily Ever After is "fearless."
16
Holidate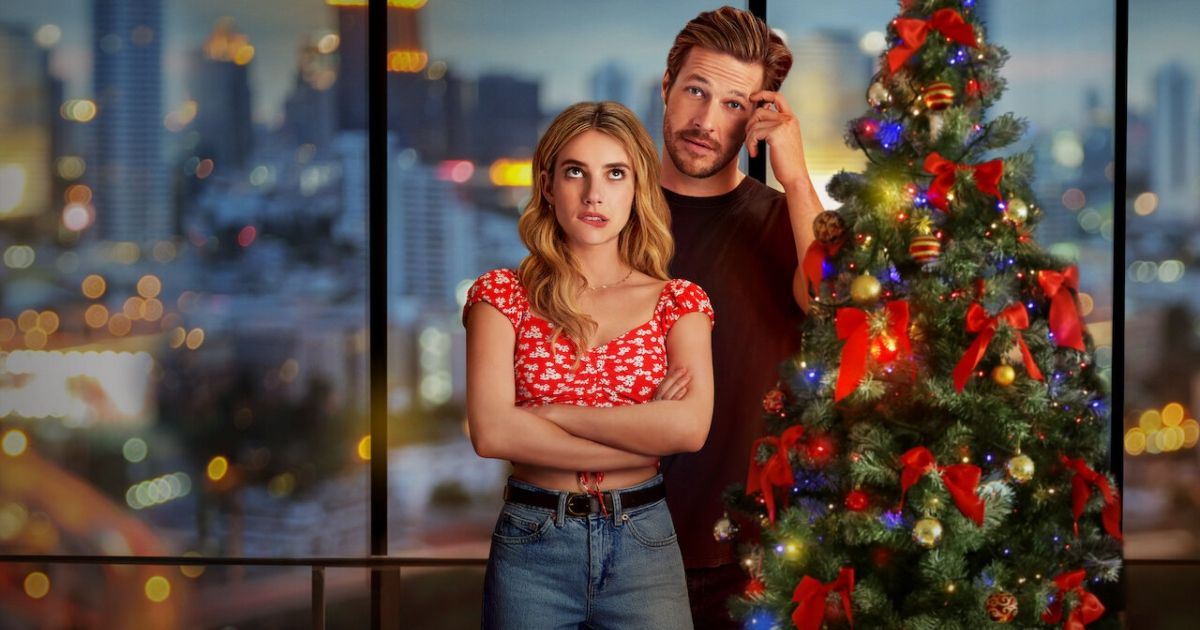 The premise of two people pretending to be a couple, only to end up falling in love in the end, predates the existence of filmmaking itself. Spoiler alert: Holidate is one of those fake-couple-becomes-real-couple movies. Of course, we don't watch romantic comedies to wonder if the leads will get together in the end — it's all about seeing the process of how it happens. In this case, Emma Roberts and Luke Bracey play the main characters who fall in love while pretending to be a couple for the sole purpose of being able to bring someone home for the holidays.
15
How to Lose a Guy in 10 Days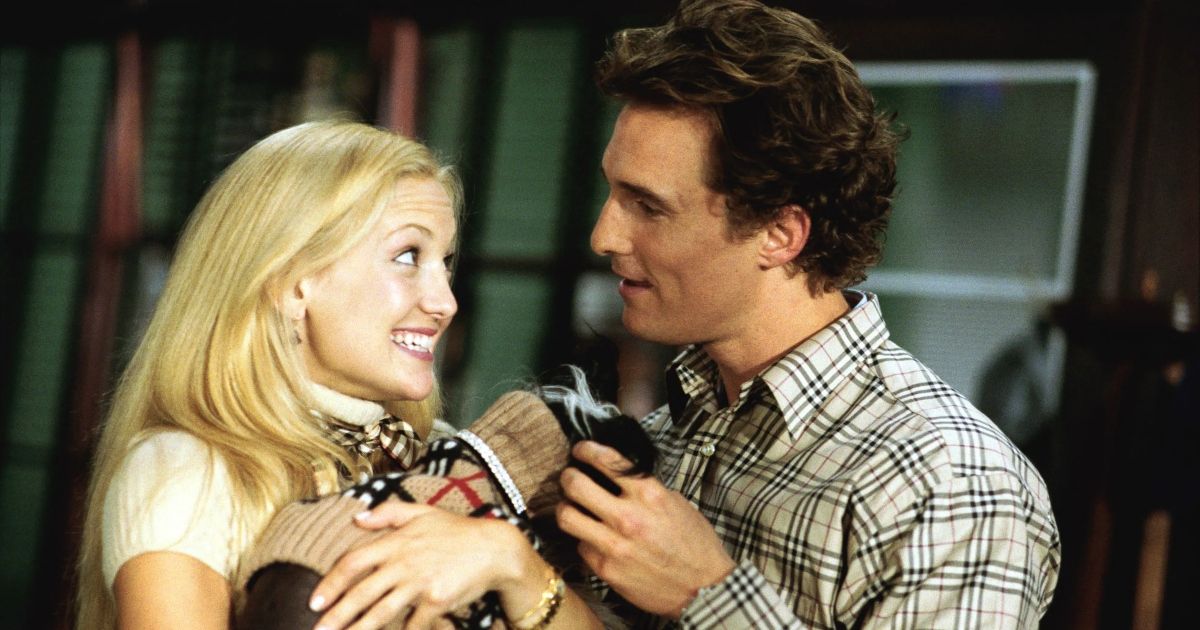 Kate Hudson and Matthew McConaughey are delightfully devious in the fan-favorite flick How to Lose a Guy in 10 Days, which tells the hilarious story of a hot-shot ad executive who takes on a crucial career bet to make a woman fall in love with him in 10 days, completely unaware that his target is secretly writing an article on how to get a boyfriend to dump them.
Related: Best Movies About Unrequited Love
Despite the mounting chaos and intentional hijinks that arises for the mismatched couple, genuine feelings and romance develop that lead to major complications for their respective quests. The sizzling chemistry between Hudson and McConaughey helped make the film a box office success, leading the talented duo to reunite in 2008's Fool's Gold.
14
Set it Up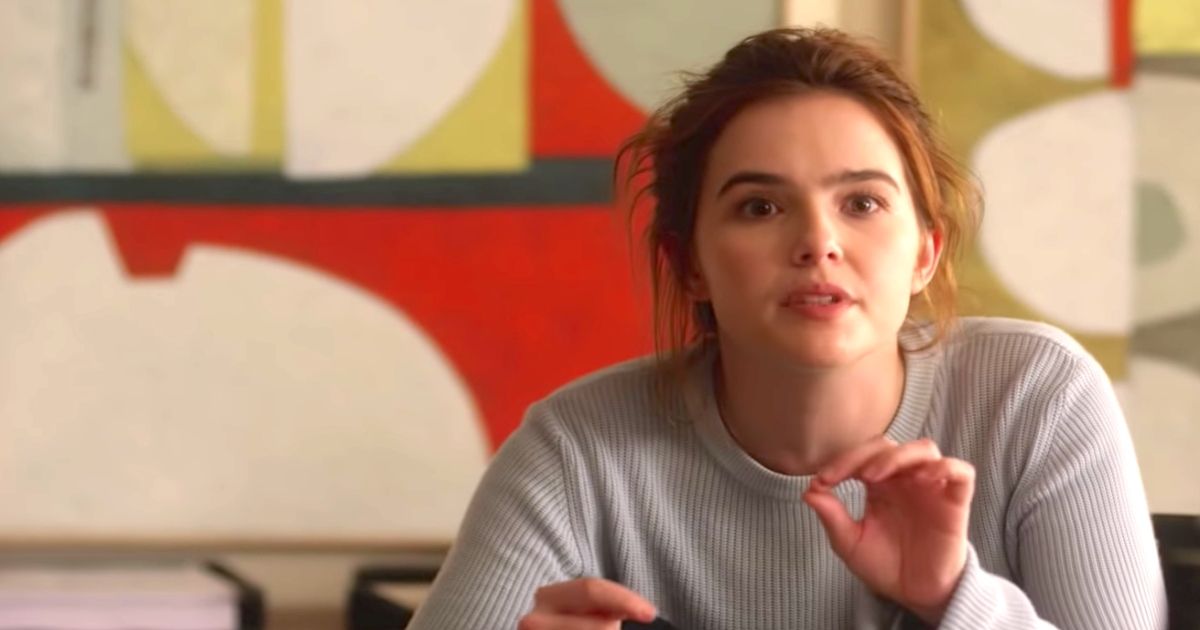 Indie darling Zoey Deutch is infinitely charming opposite Glen Powell in the clever romantic comedy Set it Up. The movie achieves a unique self-awareness as Deutch and Powell's characters work together to set up their overbearing bosses, orchestrating meet-cutes and spying on them relentlessly in the hopes of creating a relationship that will get their employers off their backs once and for all. Of course, in the process of scheming to create love where there is none, their organic feelings for one another develop. It might seem formulaic, but the payoff is decidedly worth the watch.
13
All The Bright Places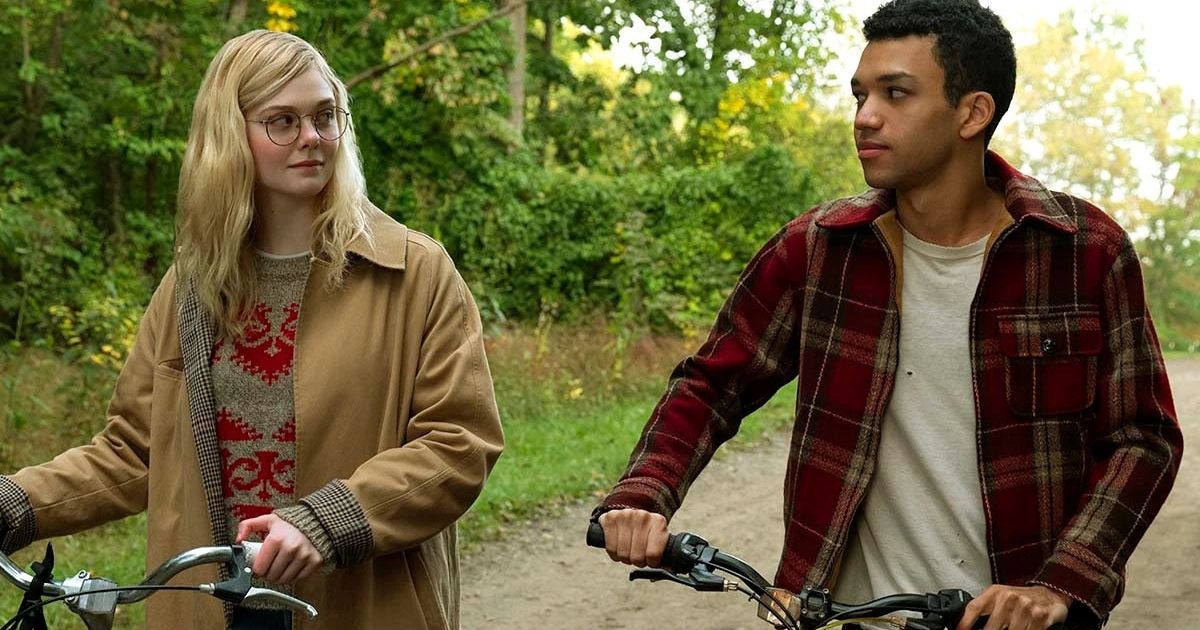 Though more on the drama side with hints of comedy through the adversity that the characters face, All The Bright Places is a standout rom-com. The story is convincing and the lead actors like Elle Fanning and Justice Smith do well at evoking emotion into their roles. The film was released exclusively to Netflix in 2020 and can still be streamed.
All The Bright Places follows Violet Markey, played by Fanning, whose sister died in a car crash that Violet survived. Having survivor's guilt, Violet refuses to ride in a car even though almost a year has passed. Not only that, but she is suffering the loss of her best friend, making her unmotivated to do anything, especially schoolwork. When Theo, known as Finch, played by Smith, notices how unhappy Violet is, he makes an effort to be partners with her for their class project. Not knowing that Finch suffers from depression as well, Violet gives him a hard time until she finally realizes that he truly cares about her and is trying to be her friend.
The two have ups and downs both personally and together. Finch has more than just depression, and Violet has to face hers in order to move forward in life. The plot turns when Finch attempts suicide and is successful. However, his impact on Violet was more than anything she could have expected and did end up healing her from her pain. Fanning and Smith have impeccable character portrayals and their chemistry is true, making this film emotionally moving with smitten laughs along the way.
12
Love, Guaranteed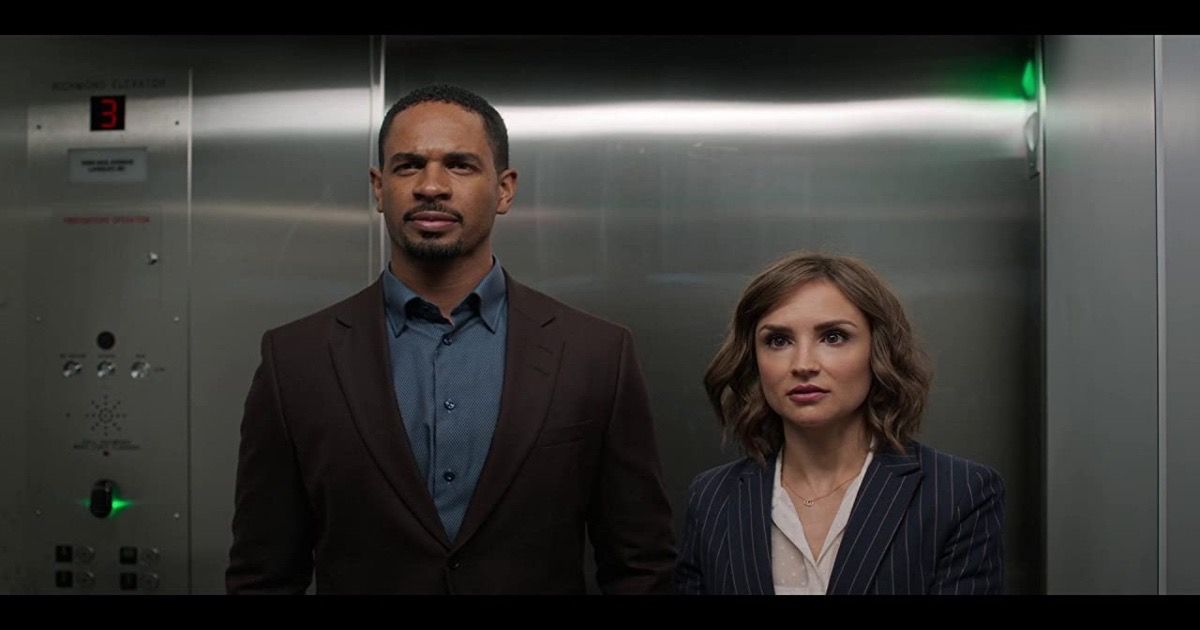 Released exclusively to Netflix in 2020, Love, Guaranteed, follows Susan, played by Rachel Leigh Cook, and Nick, played by Damon Waynes Jr. Susan works for a law firm that is doing research on an online dating application. Nick, who has been on 986 dates before meeting with Susan, decides to sue the company behind the dating app. They offer him $100,000 to settle outside of court, but Nick declines.
During their client and lawyer relationship, Susan and Nick grow feelings for each other. Nick ends up withdrawing his lawsuit when he realizes that the dating app did indeed bring him to love. Though it would be offline and with his lawyer, he felt that all was fair when both relayed their mutual feelings. Not only did Susan and Nick fall in love, they were asked to be the face of the dating app, giving them more than they could have imagined.
11
The Wedding Date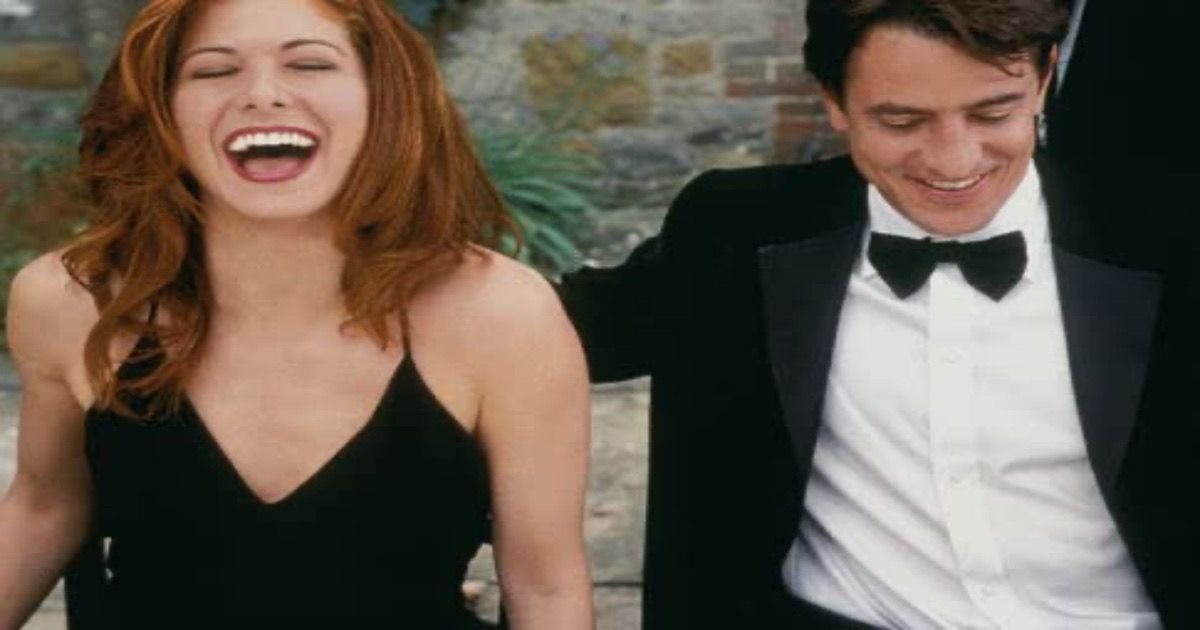 The Wedding Date stars Debra Messing and Dermot Mulroney as love interests Kat and Nick. When Kat's sister, Amy, is about to get married, she hears that her ex-fiancé is the best man to the groom. She, embarrassed of being single and wanting to make her ex jealous, hires a male escort, Nick, to be her wedding date.
Kat doesn't just hire Nick as her date for show; she expects him to act deeply in love with her so that everyone at the wedding believes their relationship to be true. When Kat finds out that her sister slept with her ex-fiancée while they were together, everything takes a turn for the worse. Feeling deceived because he found out before her, Nick goes home and no longer serves as Kat's date.
Since Amy slept with Kat's fiancée before she met her soon-to-be husband, he forgives her and the wedding continues. Having realized their love for each other as well, Kat and Nick reconcile and end up dating, making this rom-com a whirlwind of emotions with a happy ending.
10
To All the Boys I've Loved Before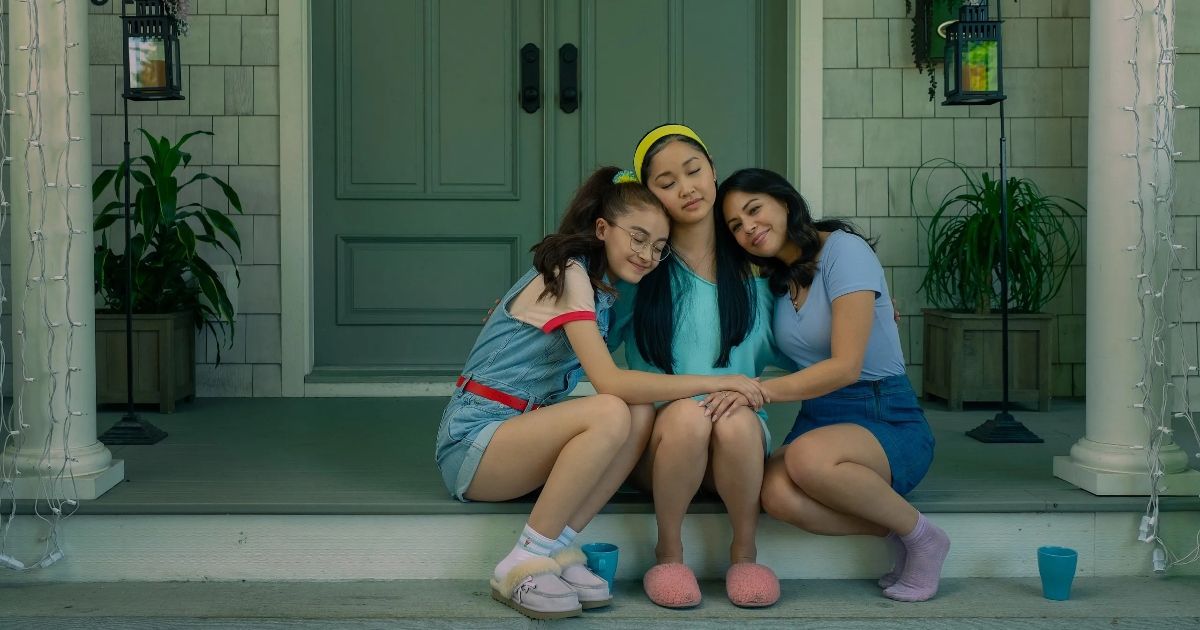 The second teen romance story on this list, To All the Boys I've Loved Before explores a novel premise: what if our crushes knew exactly what we thought of them, down to every last embarrassing detail? In the film, high schooler Lara Jean (Lana Condor) accidentally ends up with a stack of love letters sent out to every boy she's ever liked.
Of course, chaos ensues, but it also manages to resolve brilliantly in a heartwarming way without veering into overly corny territory. If you can't get enough after the first installment of To All The Boys, there are two sequels on Netflix as well: To All The Boys: PS I Still Love You and To All The Boys: Always and Forever.
9
Someone Great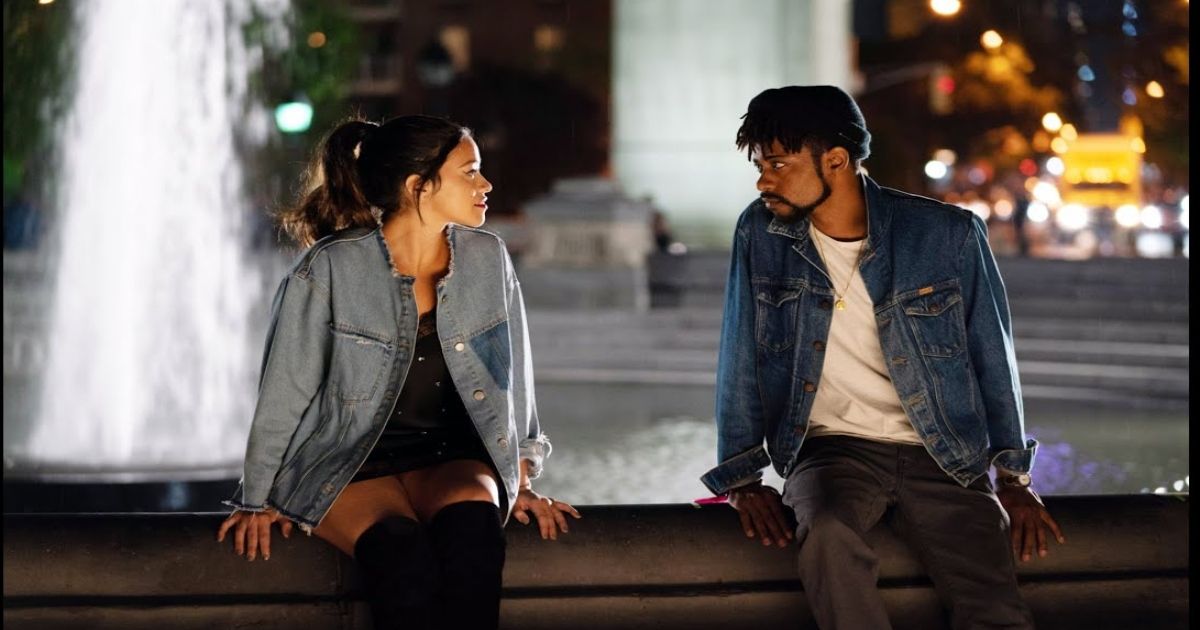 Someone Great is a very modern telling of a very sad love story that sprinkles in comedy thanks to the highly animated cast. Jenny, played by Gina Rodriguez, gets dumped by her long-time boyfriend Nate, played by LaKeith Stanfield. Shortly after, she spirals into a deep depression and makes the decision to move to San Francisco. Before her big move, Jenny and her two closest girlfriends take on New York City for one last hoorah. The film concludes with a confrontation between Nate and Jenny, and closure is surely delivered.
8
The Duff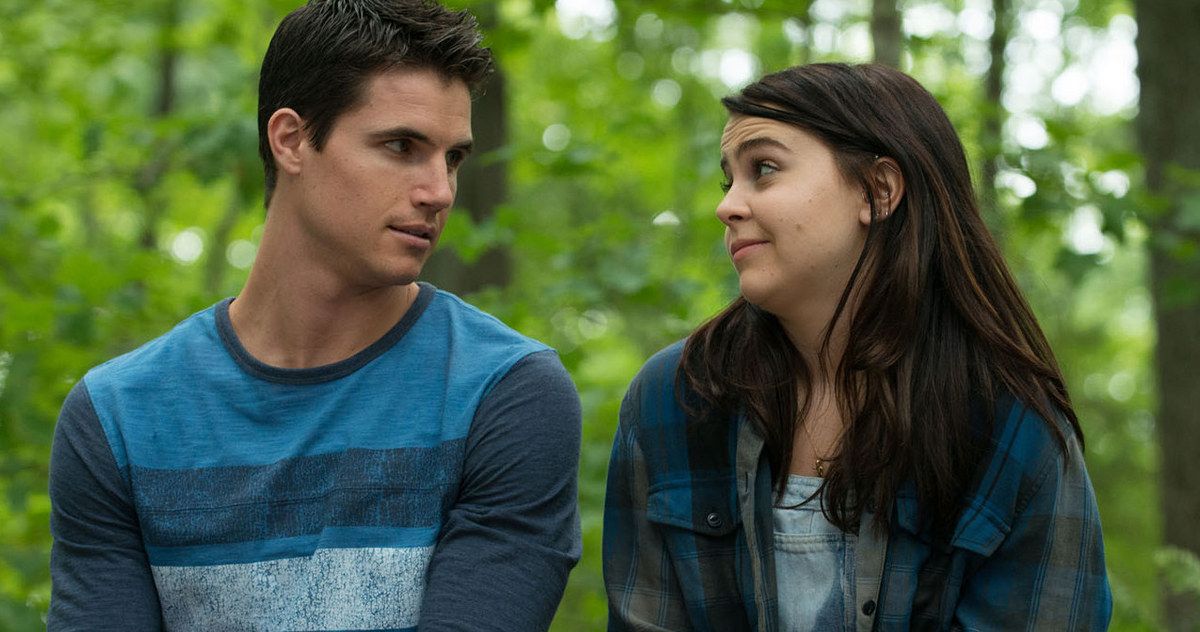 The Duff is arguably one of the best teen rom-coms of the 2010s. After Bianca, played by Mae Whitman, learns that she has been designated her high school's "Duff," she enlists the help of popular jock Wesley, played by Robbie Amell, to help coach her on changing her image in exchange for tutoring him so that he can graduate. Bianca succeeds in gaining the attention of her crush Toby, played by Nick Eversman, but soon realizes that she is actually falling for Wesley. In true teen rom-com fashion, the two reconcile at prom, and in the end Bianca gets the guy.
7
She's Gotta Have It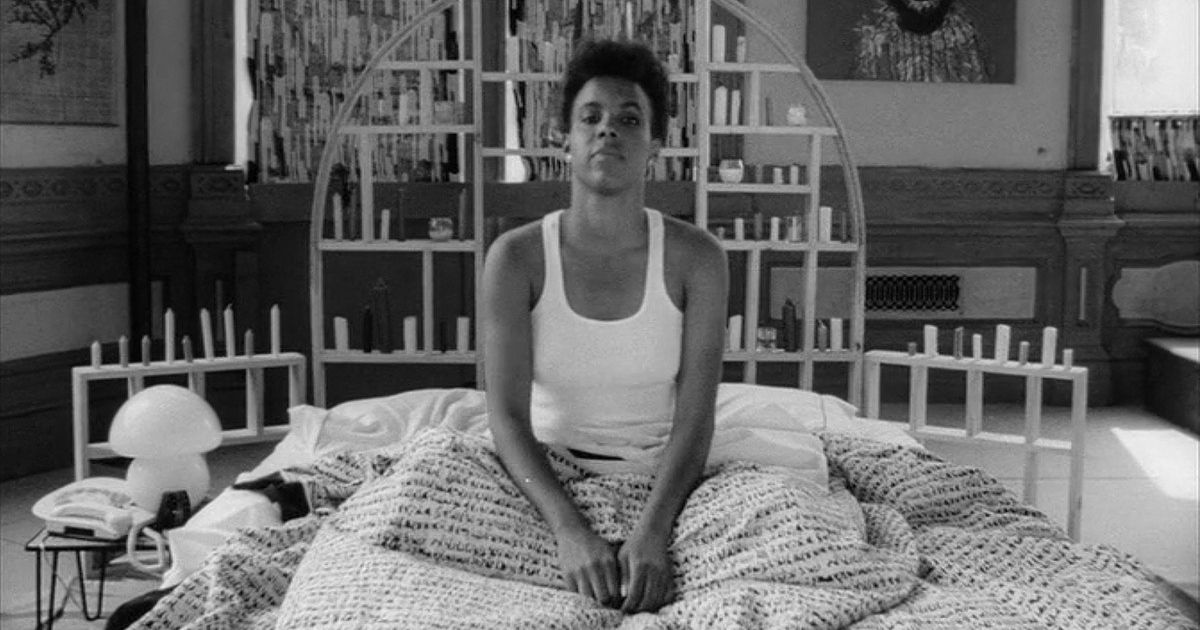 The romantic comedy genre is one with a notable lack of diversity, which many great filmmakers today are working hard to rectify. So, if you're on Netflix hunting for some silver-screen representation, or simply want to watch a great '80s movie, then look no further than the Spike Lee joint She's Gotta Have It. So before its time in premise, the movie about a woman exploring the New York City dating pool by dating three guys who have nothing in common has recently been adapted into a television series, also available to watch on Netflix.
6
Crazy Stupid Love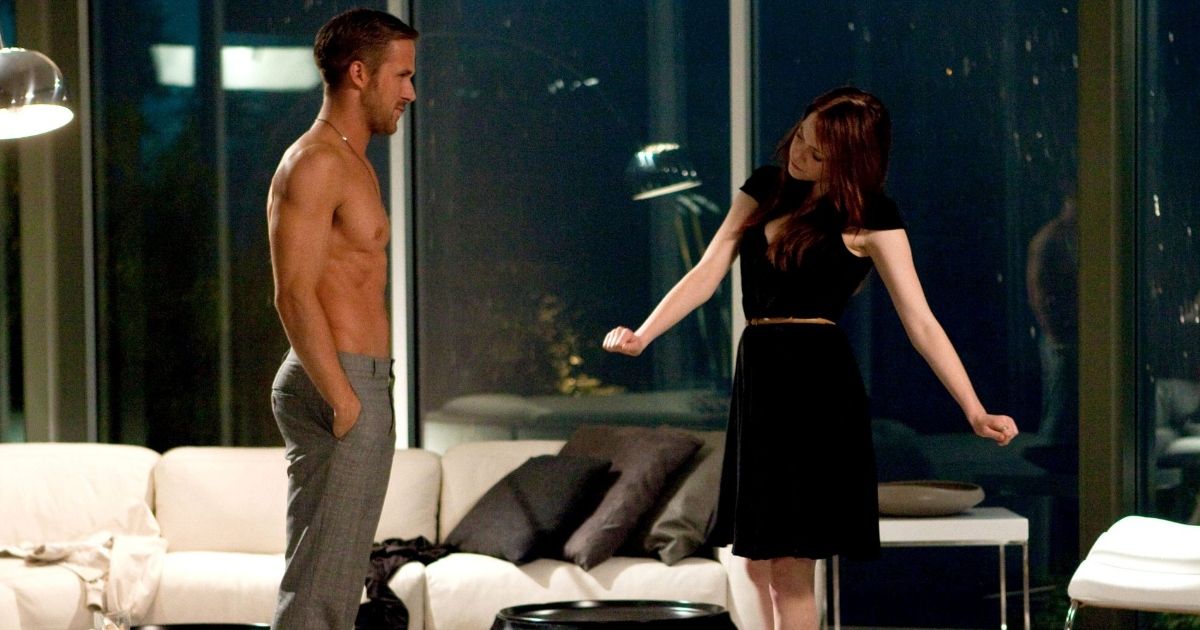 Crazy Stupid Love not only features a stacked cast but delivers a plot that is both hilarious and heartfelt. Cal Weaver, played by Steve Carell, finds out that his wife, played by Julianne Moore, had an affair with a co-worker, resulting in a separation between the two. He meets Jacob, played by Ryan Gosling, at a popular bar, where Jacob offers to help Cal reinvent himself. In the midst of all the madness, Jacob unknowingly finds himself falling for Cal's oldest daughter Hannah (played by Emma Stone). The family finds itself intertwined in a messy situation on multiple ends.
5
When Harry Met Sally…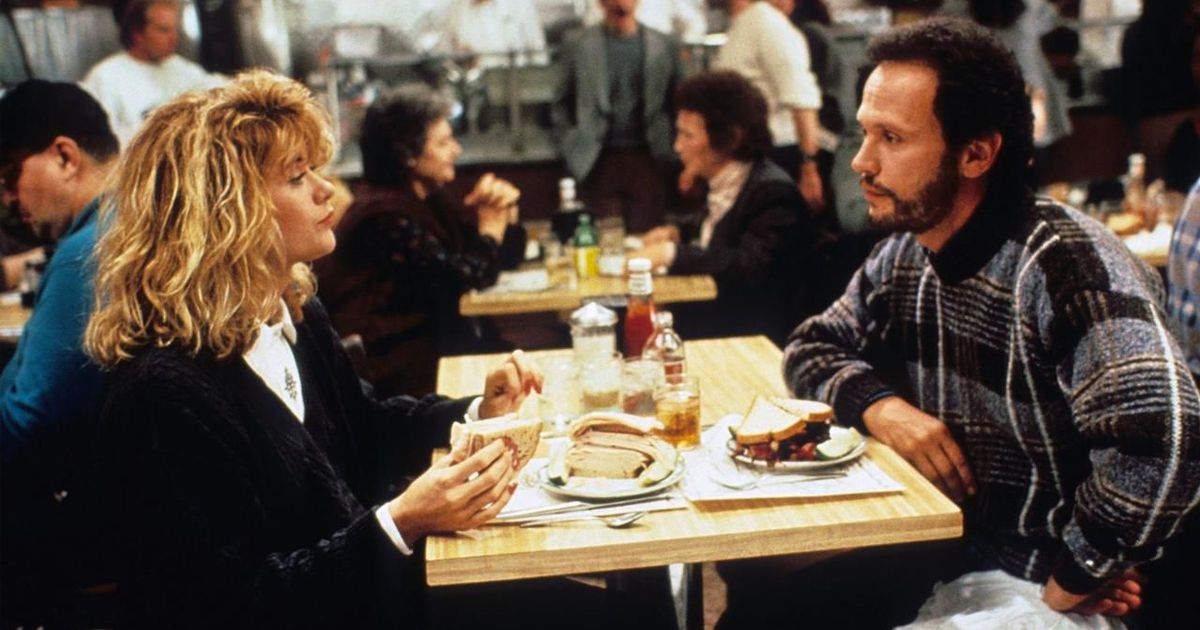 Undeniably one of the most iconic rom-coms of all time, When Harry Met Sally… stars Meg Ryan and Billy Crystal as the titular characters whose enduring friendship remains uncomplicated due to an intentional lack of romance between them, with the pair exploring the age-old question, "Can men and women ever just be friends?" Ryan and Crystal are sensational in the charming Rob Reiner picture, and the comedy famously features a memorable sidesplitting scene in which Sally fakes female pleasure in a diner full of people, resulting in the forever quotable line "I'll have what she's having."
4
Always Be My Maybe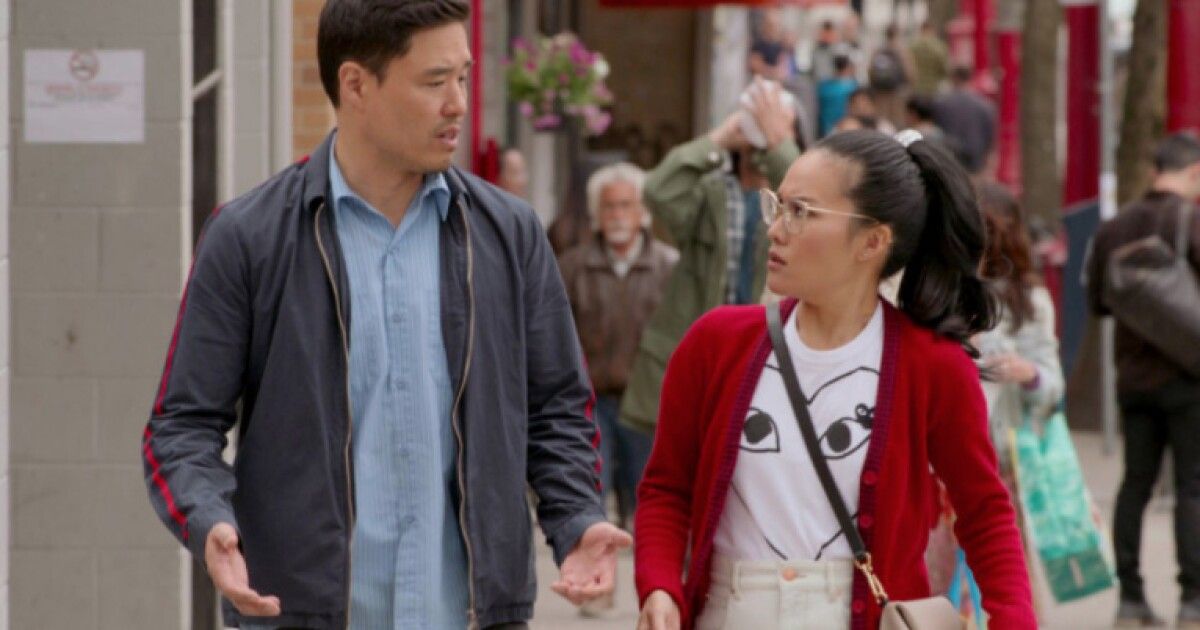 Another boundary-pushing romantic comedy is the Netflix original Always Be My Maybe, which was co-written by and co-stars comedian Ali Wong, who is no stranger to breaking ground, best known for performing her stand-up special Baby Cobra while she was very pregnant.
Related: Here Are the Best Rom-Coms With South Asian Leads
Taking place in San Francisco, the story unfolds when Wong's character reconnects with her childhood neighbor (Randall Park) when returning home after becoming a successful New York City restaurateur. Only in the Bay Area to open up her latest fine-dining outpost, things get complicated when old feelings are dredged up.
3
The Lucky One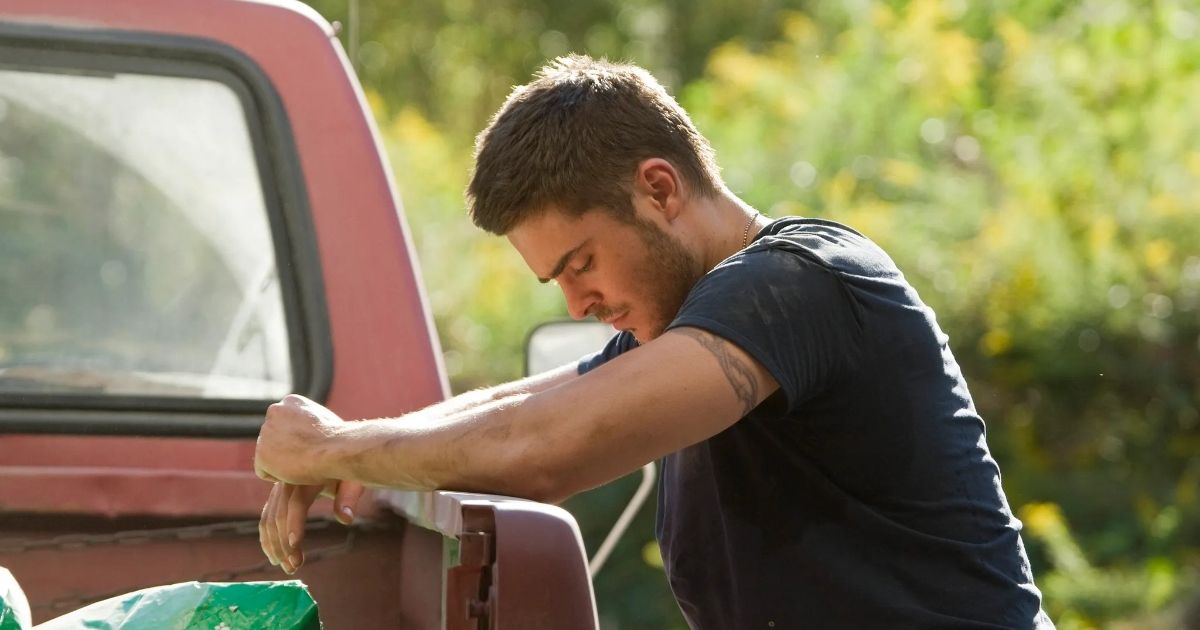 The Lucky One is one of the many Nicholas Sparks adaptations to have emerged in the 2010s. Zac Efron plays Logan Thibault, a US Marine who finds a photo of an unknown woman while on tour and credits her as his guardian angel. Upon his return, he searches for the woman so that he can thank her for being his good luck charm while away, but can't seem to find the right words to explain his feelings. Beth Clayton, played by Taylor Schilling, is the woman from the photograph, and, in true Sparks fashion, they find themselves uncontrollably falling in love.
2
Hello, Goodbye, and Everything in Between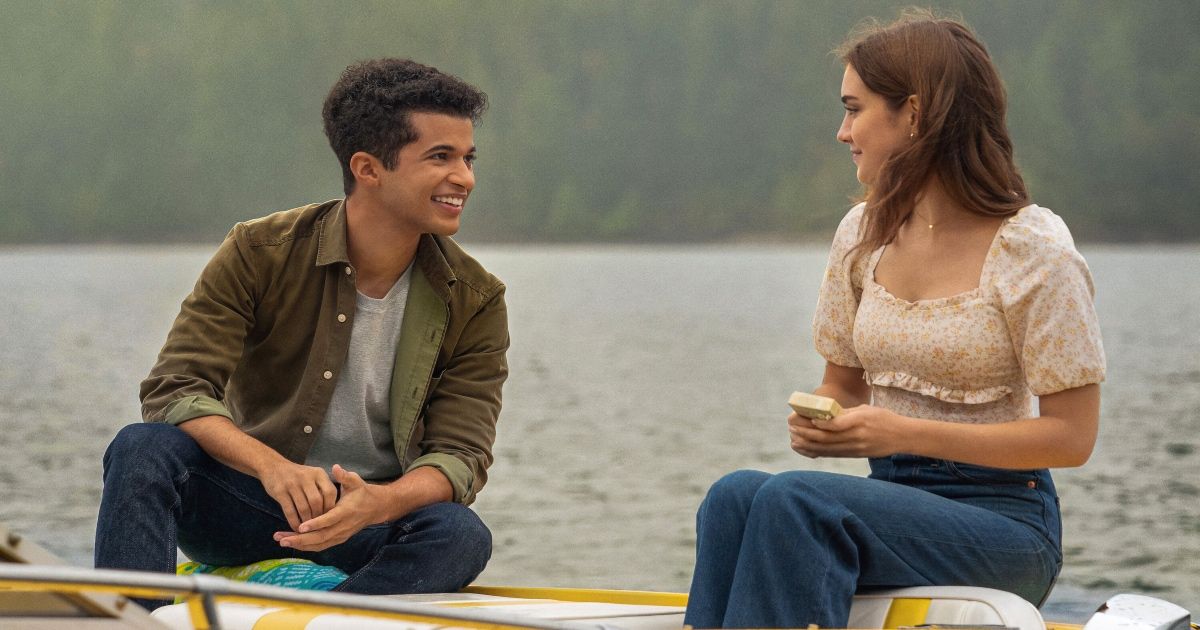 Hello, Goodbye, and Everything in Between tells the story of two high school sweethearts who promise to break up before college. On their last night of high school, the two plan to share one last night of dates, but Aidan, played by Jordan Fisher, hopes to change his girlfriend's mind. Clare, played by Talia Ryder, is adamant about the breakup remaining permanent, and despite Aidan's attempts, the two part ways after a fight. The ending shows the two meeting again while Clare is on summer break, suggesting that another Hello, Goodbye movie could be in the works.
1
The Kissing Booth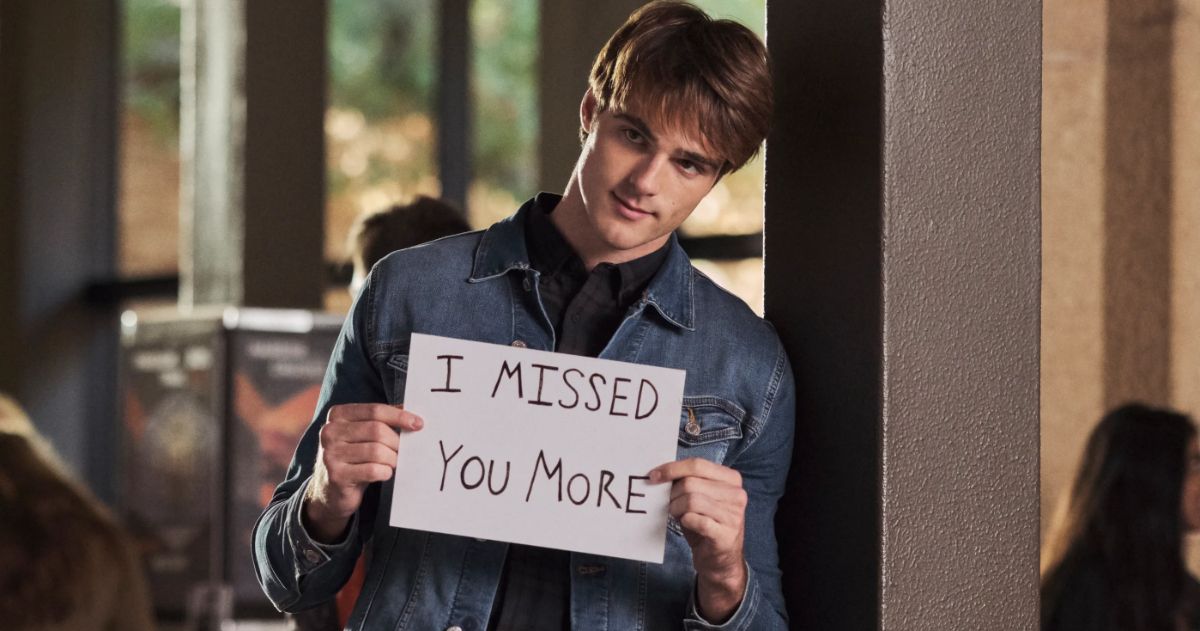 The Kissing Booth is a Netflix original movie that showcases three films starring Joey King, Jacob Elordi, and Joel Courtney. King plays Elle, a high school girl who has had a crush on her best friend Lee's (Joel Courtney) brother since childhood. When she signs up to run the school's kissing booth at the spring carnival, Elle is pushed face-to-face with her crush Noah, and the two have to work together. The three-film series shows the ups and downs of the couple's relationship from start to finish and leaves the ending up for interpretation.


This story originally appeared on Movieweb