Ever notice how each person has their own roster of feel-good movies they turn to when life feels a little less colorful or when the stress seems to keep piling high? Or simply when they need a buffer from this long series they end up binging or want something to put on while keeping busy with a chore? Those films that never fail to lift your mood and make everything seem brighter and softer, even it it is just for a few hours?
These pick-me-ups could be a funny comedy, a heartwarming drama, a sweeping saga of love, or a delightful animation. It really depends on the flavor of optimism one is craving, but one thing is for sure – there is solace in the worn-out wonder. It doesn't matter how many times you rewatch these movies; they have this universal feel-good factor that is tried, tested, and true.
Related: Best Feel-Good Anime You Should Watch Next
Movies have been a constant source of comfort and joy, and when we find ourselves drawn to a story over and over again, they remind us that there is light, even in small moments. It is amazing how, when life has you down, and the world feels dark, you can simply slip into these feel-good fantasies and be instantly soothed. From quirky characters to wonderful settings, open hearts, and emotional developments, they leave you smiling, laughing, hoping, and longing with a spirit that never fades.
21
Love, Simon (2018)
Love, Simon is a romance for the ages. Adapted from Simon vs. the Homo Sapiens Agenda by Becky Albertalli, the coming-of-age romance follows Simon Spier, an awkward closeted high schooler who has been penning anonymous emails to a fellow gay guy he's falling for. When his secret identity is threatened, Simon braces for the reactions of his friends and family, and ultimately finds support from all unexpected quarters. The movie is a charming tale; it is as poignant as it is funny, capturing all the thrills and terrors of first love.
20
Up (2009)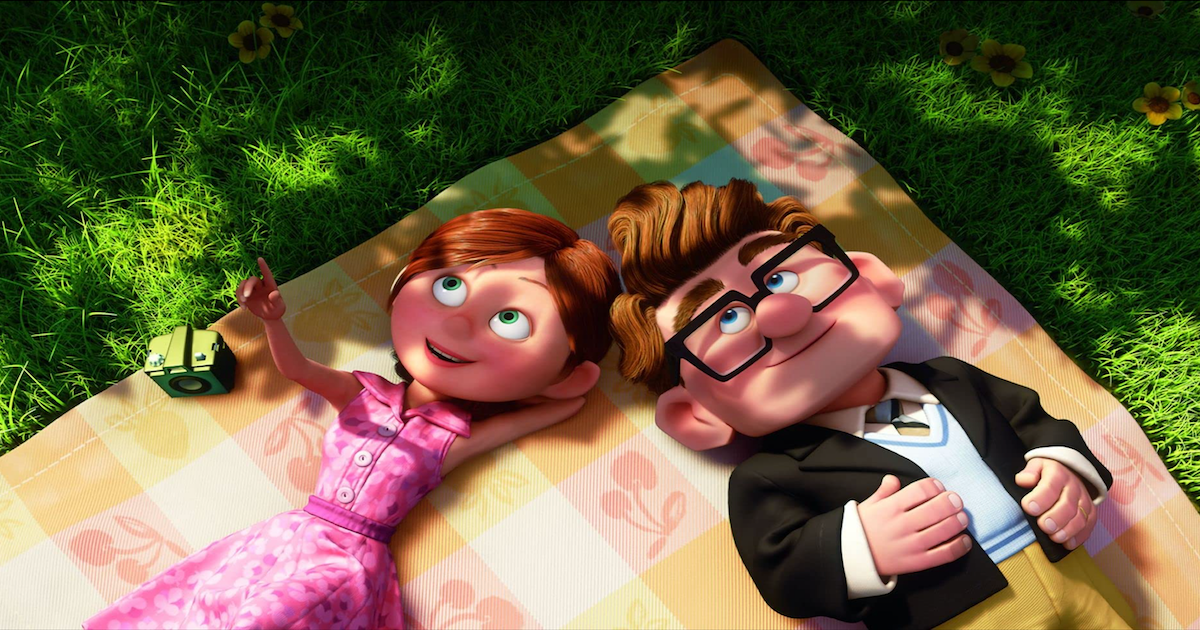 Disney's Up has been on the re-watch radar for almost everybody, no matter how old or young. Featuring the vocal talents of Ed Asner and the comedic chemistry of Pete Docter's creative team, this animated gem follows the elderly protagonist, Carl Fredricksen, trying with all his might to settle into a life of quiet despair after losing his beloved Ellie. But adventure comes a-knocking when an enthusiastic Wilderness Explorer helps him fulfill his wish. What follows is a comedic trip filled with imagination and wonder as the unlikely duo takes on a great escapade.
19
The Princess Bride (1987)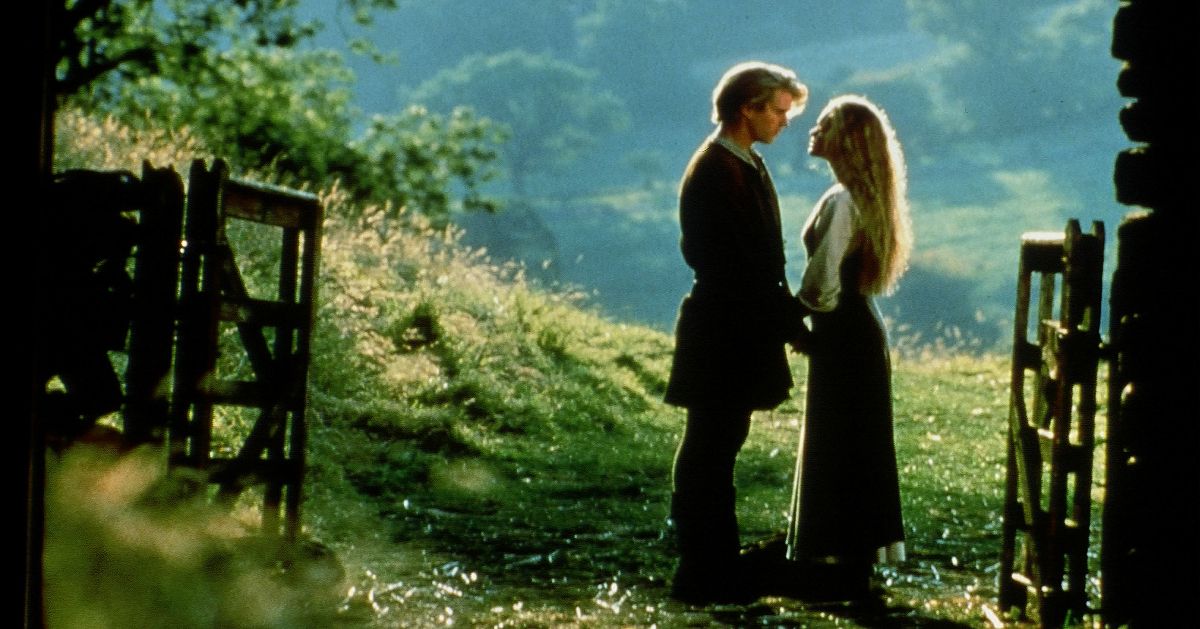 Stories that blend awe-inspiring magic and easy-going romance are always fun to watch. The Princess Bride is one such movie. It transports you to a fairytale world filled with adventure, humor, love, and plenty of heroics. The story revolves around Buttercup, who is head over heels for a farm boy, Westley. But a long separation awaits them as Westley sets out on a sprawling journey and ends up in trouble. The comedy classic is very enchanting, with every fabric of the frame shimmering with nostalgia. It features a star-studded cast and loads of visual beauty to spare. The Princess Bride remains endlessly re-watchable in its ability to inspire childlike wonder.
18
Little Miss Sunshine (2006)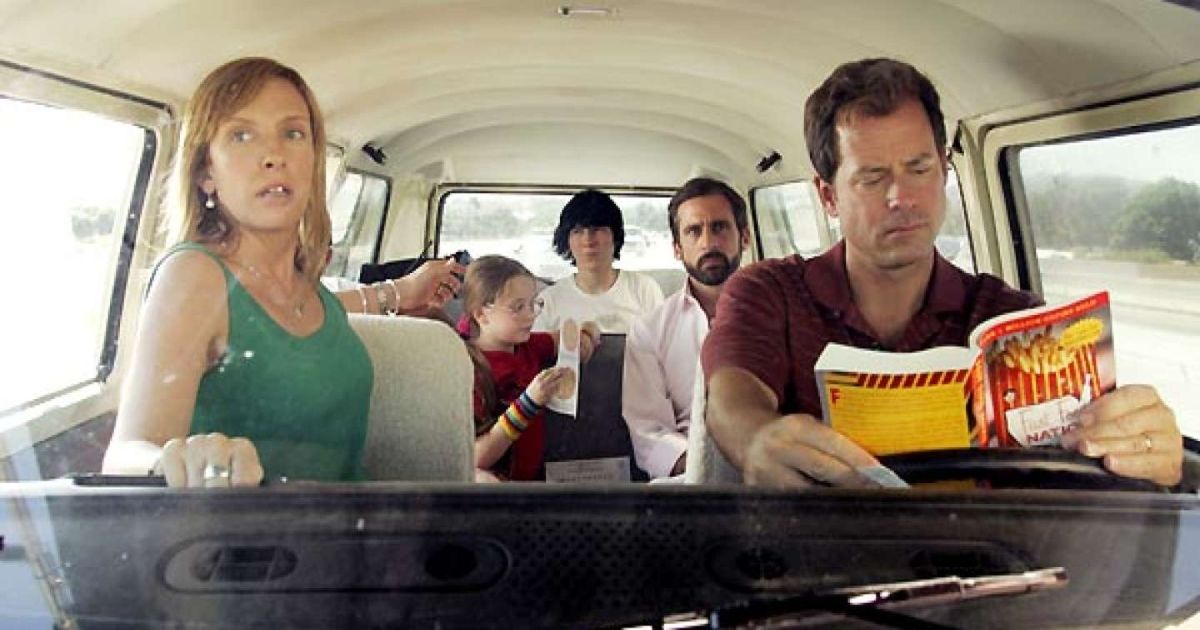 Little Miss Sunshine is a gem of an underdog story that has pleased the audience for almost two decades. It circles around Olive, the youngest member of the Hoover family, with just one wish – to compete in a beauty pageant. Her eccentric, dysfunctional, yet decidedly lovable family casts out on a road trip to California. Through laughs and quiet moments of grace, the movie is all about finding purpose and joy in each other's company. Steve Carell, Tony Collette, Paul Dano, and Greg Kinnear shine as they drag the family out of the gloom. By the time the journey ends, it doesn't even matter that the beauty pageant turned out to be a misadventure.
17
Pride and Prejudice (2005)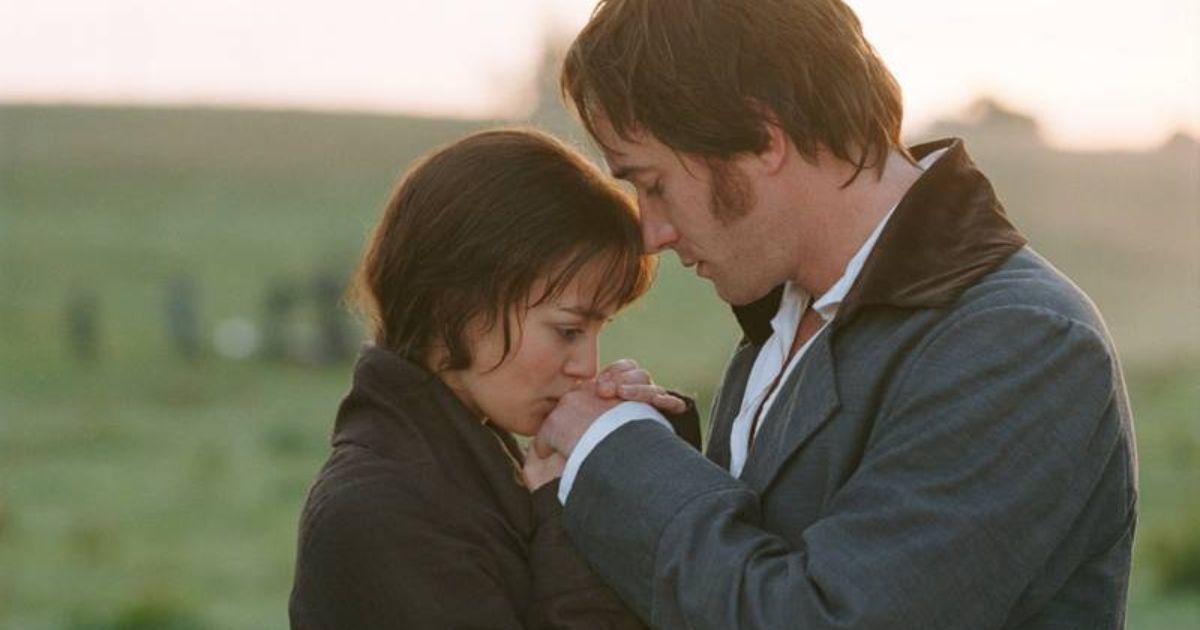 To be fair, any movie that adapts the works of Jane Austen instantly becomes re-watch-worthy material. As for Pride and Prejudice, it is simply a cinematic lavishness for the senses. The story brings to life Elizabeth Bennet and Mr. Darcy's sweeping tale of love and romance. With Mrs. Bennet cracking their daughters to find suitors and one wealthy man moving in close to the house, it is lovely how the period piece features a dream-romantic cast, lusciously appointed sets, and colorful costumes. But beneath the visual wonder and magic is the very portrayal of maidenly strength, dramatic irony, and romance against the odds.
Related: Best Jane Austen Movies and Miniseries, Ranked
16
Ferris Bueller's Day Off (1986)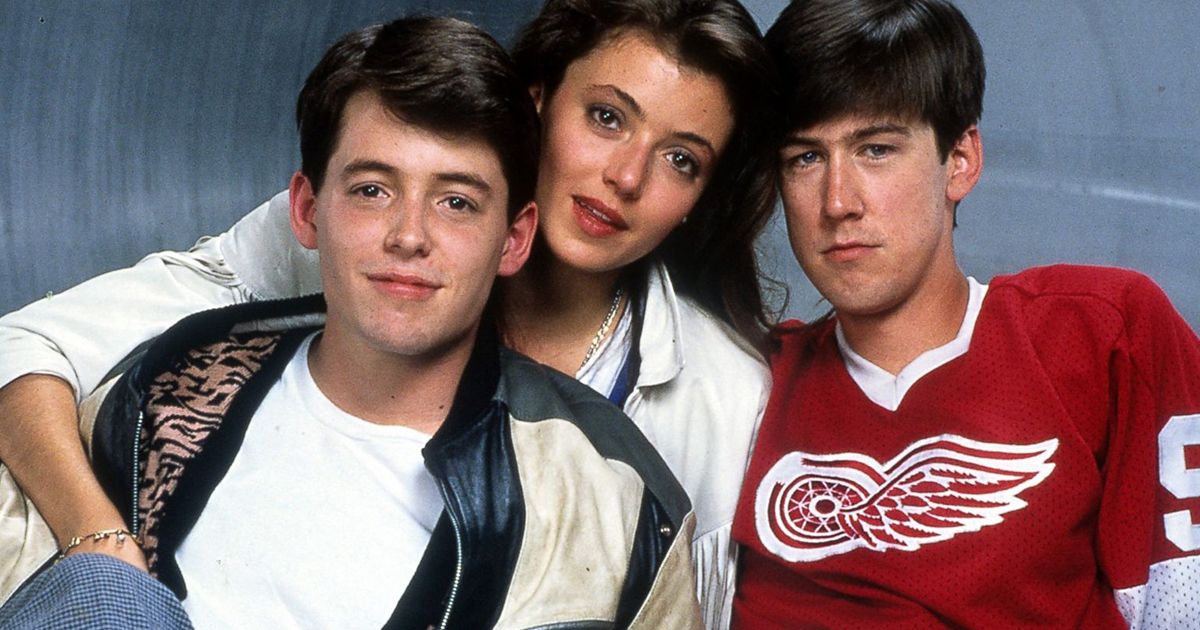 Ferris Bueller's Day Off is an '80s comedy classic for a good reason. This handsome troublemaker, played by Matthew Broderick at his most charming, simply wants to fight boredom by skipping school for a day and spending the day with his two favorite people. On his day off, Ferris does a lot of cool stuff, like driving around in a Ferrari and gazing at masterpieces at the Art Institute of Chicago. But his perfect day is being spied at by the dean. The movie is Ferris' witty escapist adventure, and with his playful girlfriend and eager-to-please high school buddy, it sure keeps you giggling from start to finish.
15
Anchorman: The Legend of Ron Burgundy (2004)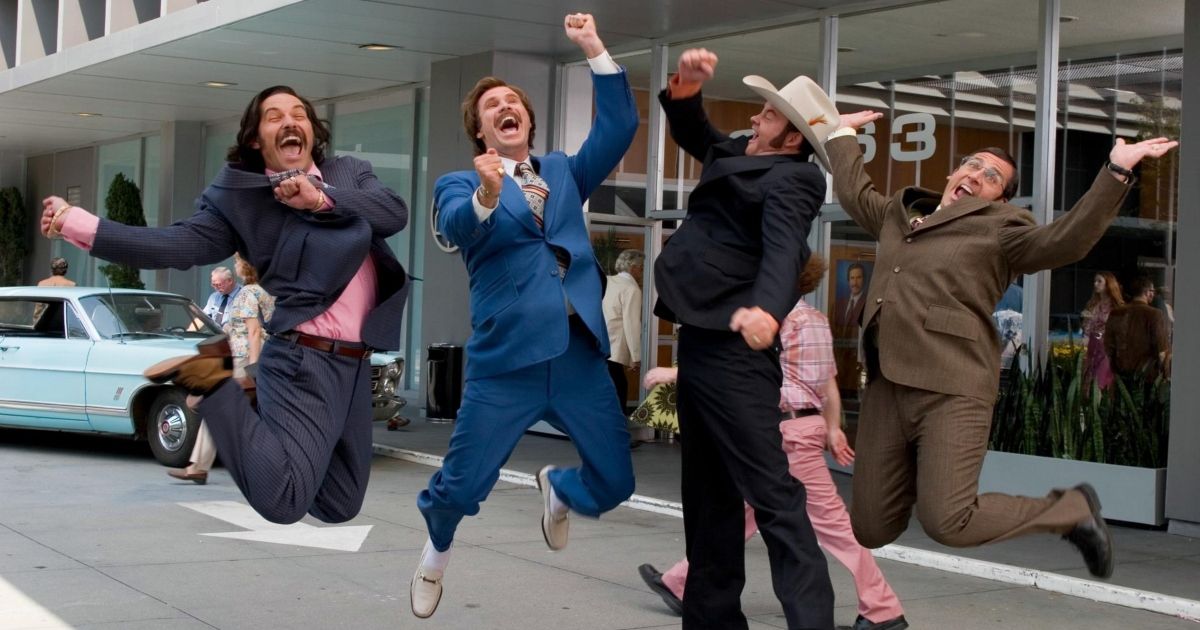 Over-the-top comedy is always highly rewatchable. And Anchorman: The Legend of Ron Burgundy tops the list when it comes to a quotable film with goofball characters that love and loathe. Will Ferrell, at his comedic peak, plays Ron Burgandy, San Diego's most famous news anchor and a man who is utterly convinced of his own legend. But when a female reporter, Veronica, joins the news team, this puffed-up peacock struggles to keep up with changing times – but in a hilarious fashion. Anchorman is a delight for those longing for simple days, every day.
14
Elf (2003)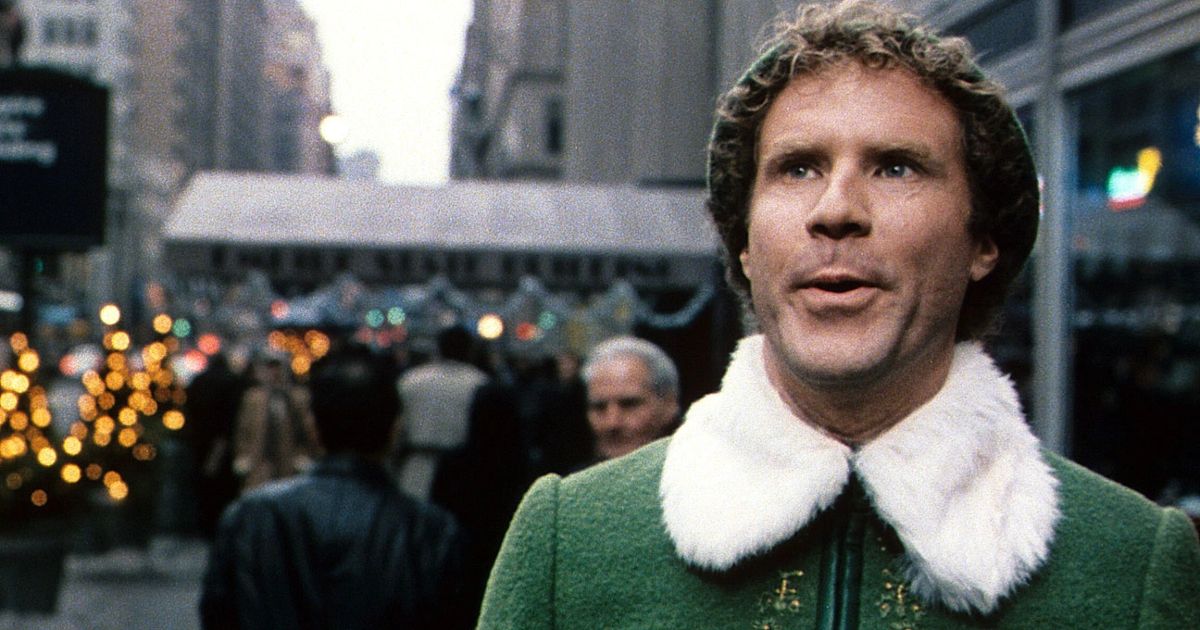 An adorable tale that has the power to warm the coldest heart, Elf follows Buddy, a human raised among Santa's elves, who travels from the North Pole to New York to find his real father. Will Ferrell is excellent in portraying the perpetually cheerful elf experiencing the big city and human quirks for the first time. Hopping from hot dog carts to flickering Christmas lights, Buddy shows a sense of wonder and kindness to New Yorkers and helps them discover their own. Elf is a reminder that magic can be found in ordinary things and people, making for a movie you can watch again and again.
13
To All the Boys I've Loved Before (2018)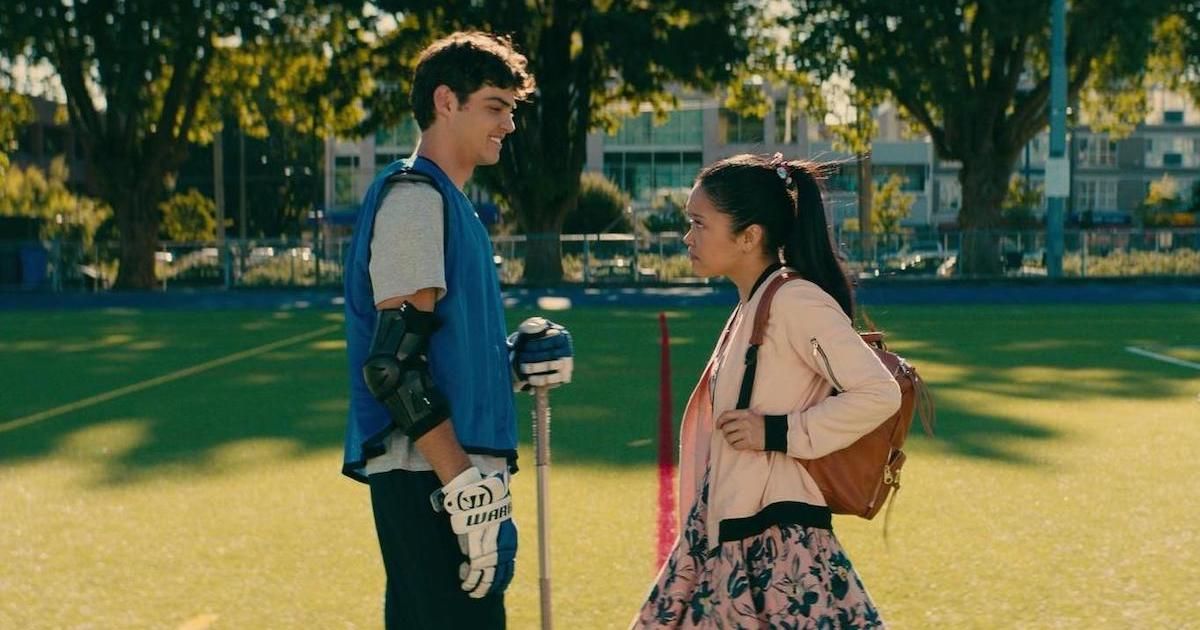 If you're in the mood for a warm, fuzzy teenage rom-com featuring a dream come true, then To All the Boys I've Loved Before is the perfect pick-me-up. Lara Condor glows as Lara Jean Covey, a shy high school girl who escapes life's everyday angst through daydreaming and fantasy letters to her crushes. When these secret admirations are sent out to the boys they were meant for, Lara Jean braces for the fallout. What follows is fake dating and romantic possibilities, and along the way, she finds her voice. Jenny Han's novel adaptation makes for a refreshing and relatable romance, making you wish you were 16 again.
12
Singin' in the Rain (1952)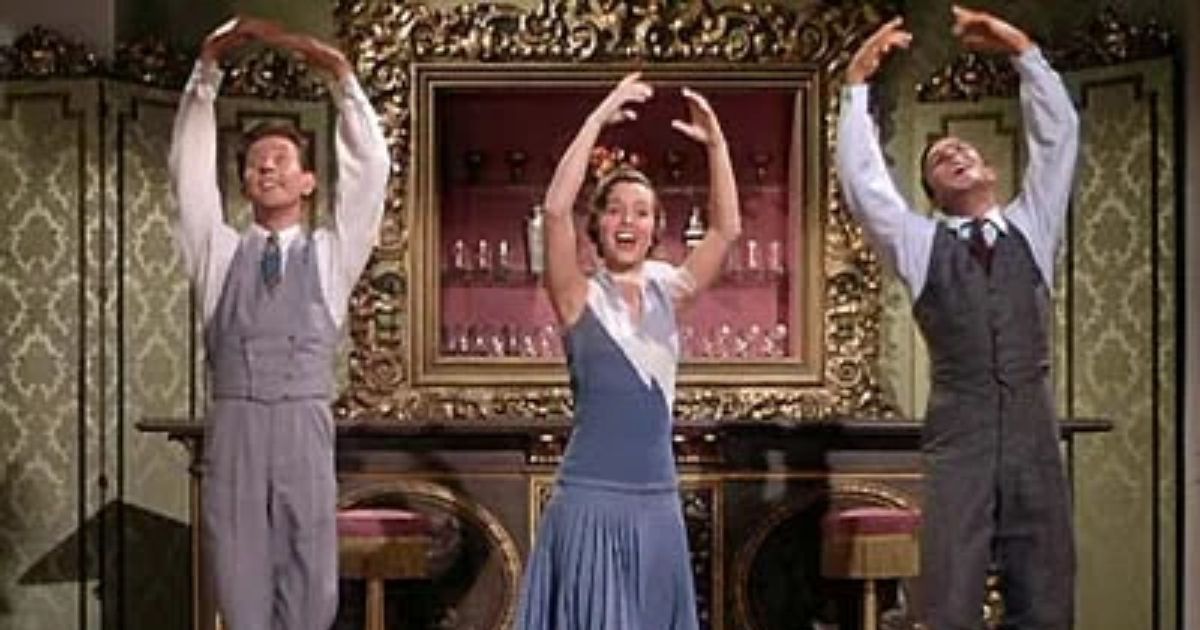 How could a feel-good list be complete without this breezy and exuberant classic? Singin' in the Rain is a 1952 movie that personifies Hollywood glamor and good cheer. In 1920s Los Angeles, when silent film stars are faced with the challenge of transitioning to talking, a talented duo had to adapt while another aspiring actress blossomed into a revelation. Starring Gene Kelly, Debbie Reynolds, Jean Hagen, and Donald O'Connor, arguably cinema's most charismatic stars, the movie dazzles right from the opening numbers. Even after 70 years, with lavish sets and technicolor cinematography, exchanging witty banter and dancing its way around, Singin' in the Rain remains the gold standard of musicals.
Related: Here Are the Most Romantic Classical Hollywood Movies
11
When Harry Met Sally… (1989)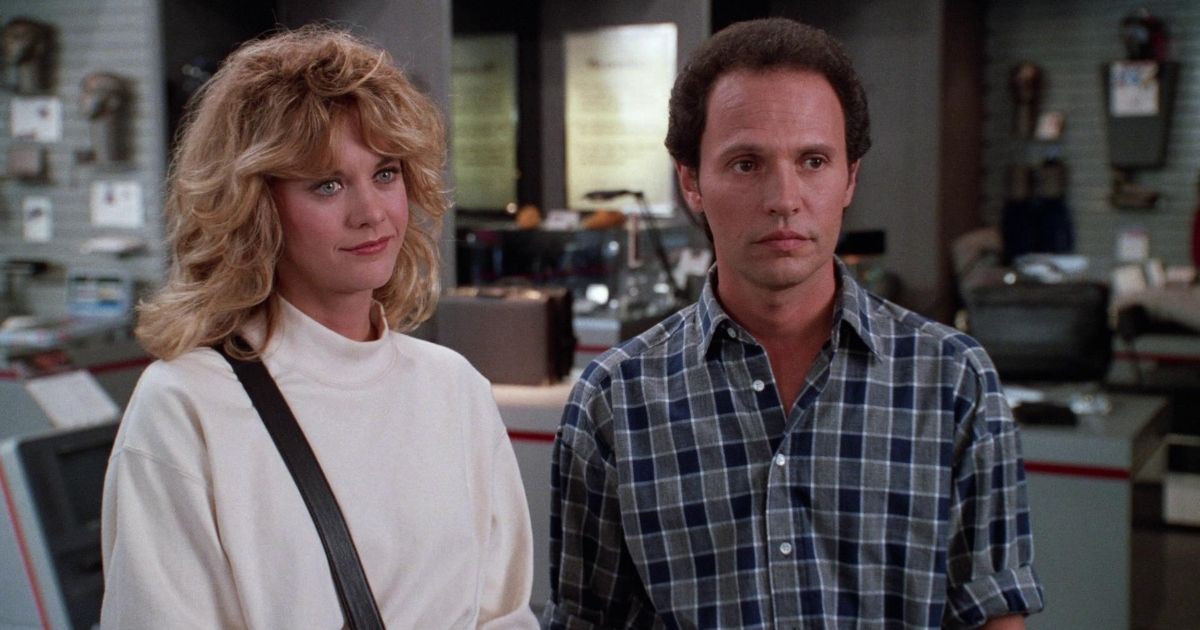 Rom-coms do not get better than When Harry Met Sally… The lively classic poses a question that no one has been able to answer – can a man and a woman ever just be friends? Billy Crystal and Meg Ryan sparkle as two New Yorkers whose chance encounter blossoms into a 12-year and three months relationship marked by humor, longing, and life's everyday challenges. From meeting in college to taking on uproarious escapades, Rob Reiner's on the differences that arise between two people with time and whether they can override the existing chemistry makes you root for nothing but a happy ever after.
10
Paddington 2 (2017)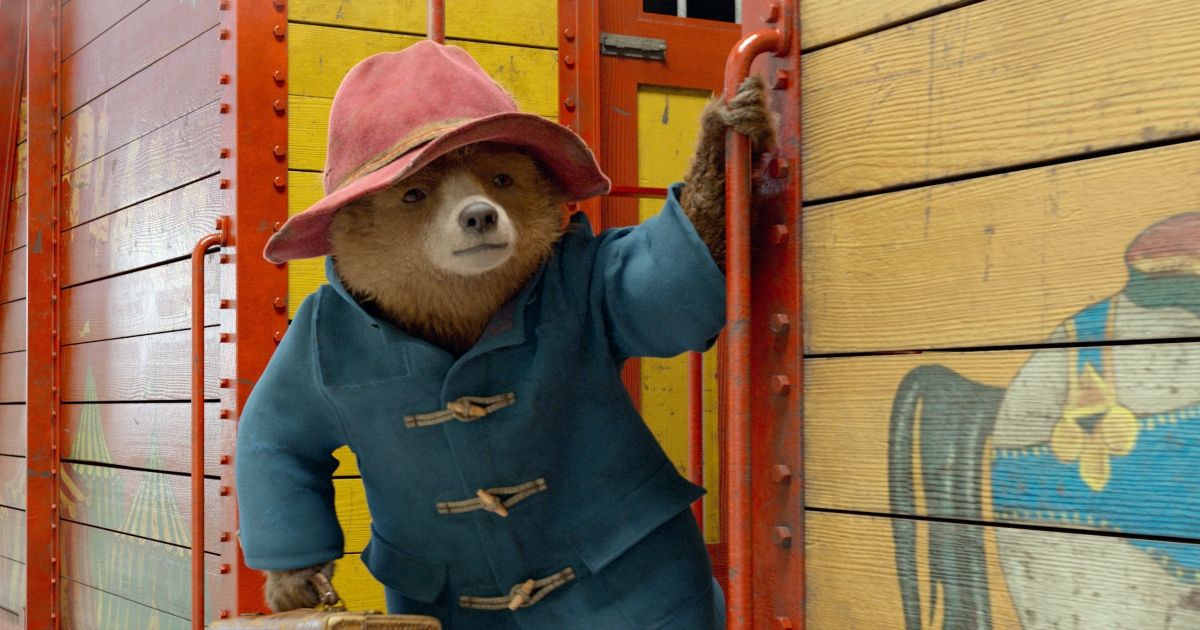 Hugh Bonneville and Sally Hawkins return as the loving Brown family, and the vastly endearing Paddington itself, voiced by Ben Whishaw, reprises his place in our hearts as the comedic delight. This time, the warm-hearted sequel expands the world by taking Paddington on a new adventure. He needs to make enough money to buy his aunt a special present for her 100th birthday. From adventures in construction sites, art galleries, and even prison halls, Paddington 2 brings light humor and tons of family comedy to every encounter. Director Paul King sprinkles his signature blend of graphics, giving the movie potential to be considered an animated classic in the far future.
9
Matilda (1996)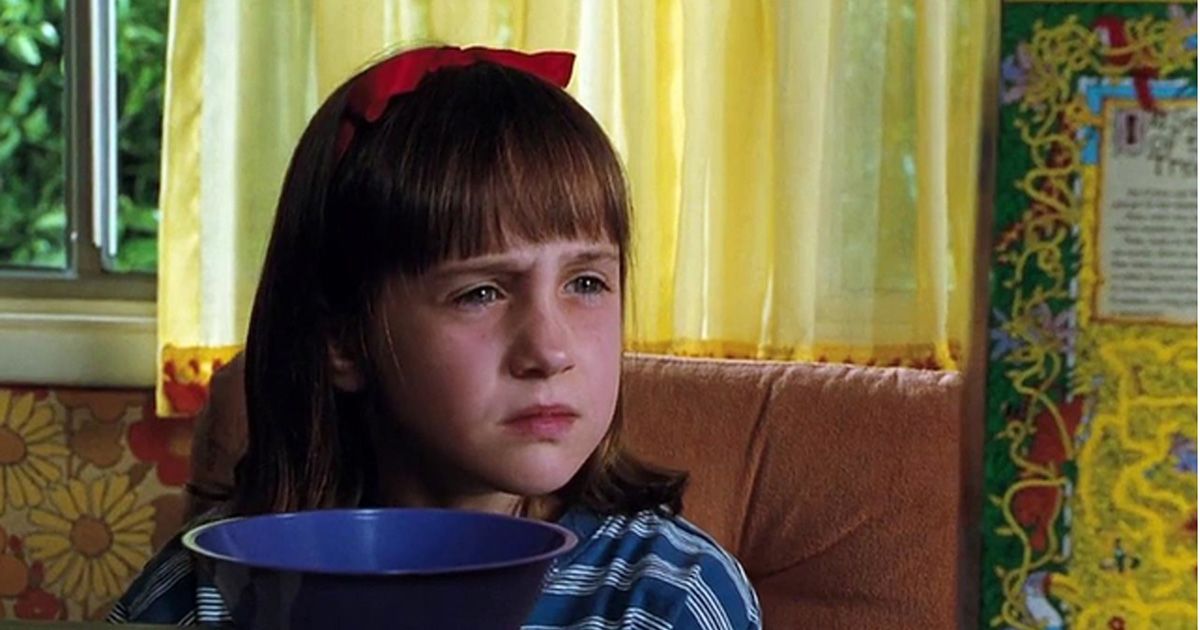 Matilda is a magical childhood dream. It is basically a whimsical wonder in the form of a movie. Adapted from Roald Dahl's novel, the movie follows Mara Wilson's Matilda Wormwood, who lives with her neglectful parents and brother and is fed up of being under the watchful eye of tyrannical headmistress Ms. Trunchbull. To softly and playfully fight back, she uses her telekinetic powers and gets even. Directed by Danny DeVito, the movie is clever and humorous and inspirational. It also features a beautiful teacher-student bond with Miss Honey, which is absolutely perfect.
8
Groundhog Day (1993)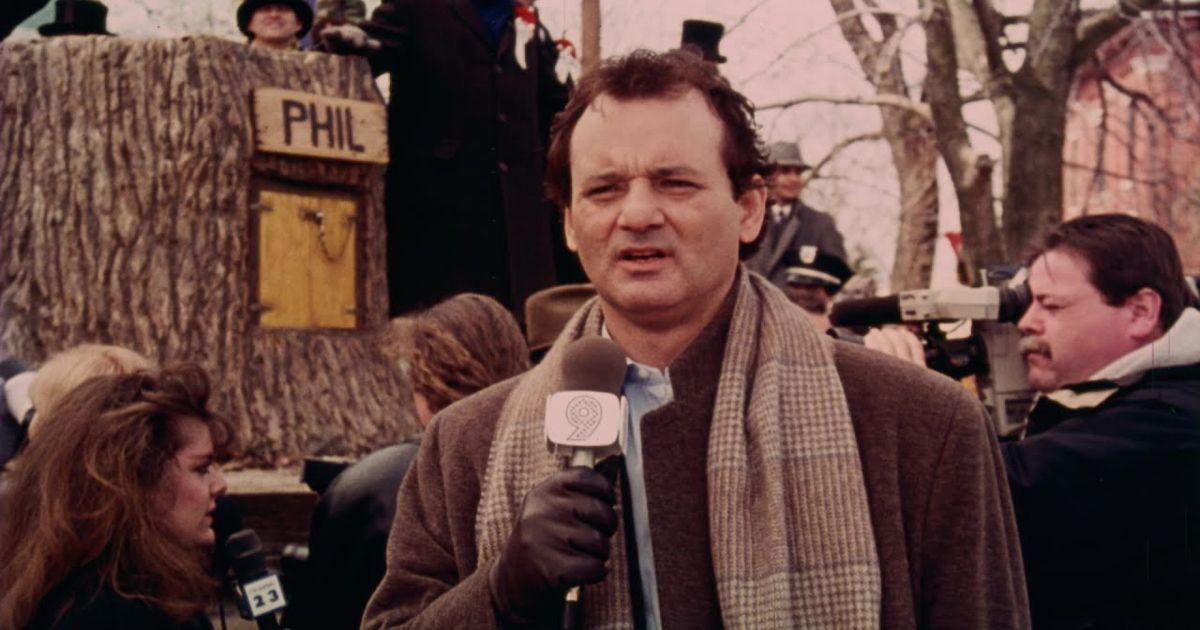 If you're re-watching a movie for the nth time, it better have a time loop to match the energy. And Groundhog Day is a comedy classic that keeps on delivering. Starring Bill Murray at his hilarious and poignant best as Phill Conners, the movie centers around a cynical and arrogant weatherman trapped in a time loop in the town of Punxsutawney, repeatedly reliving the same day over and over again. There is fresh humor and emotion, and Murry brings a layered nuance to his role. As he gradually breaks free and discovers empathy and connection, it adds to a profoundly reassuring moment.
7
The Big Lebowski (1998)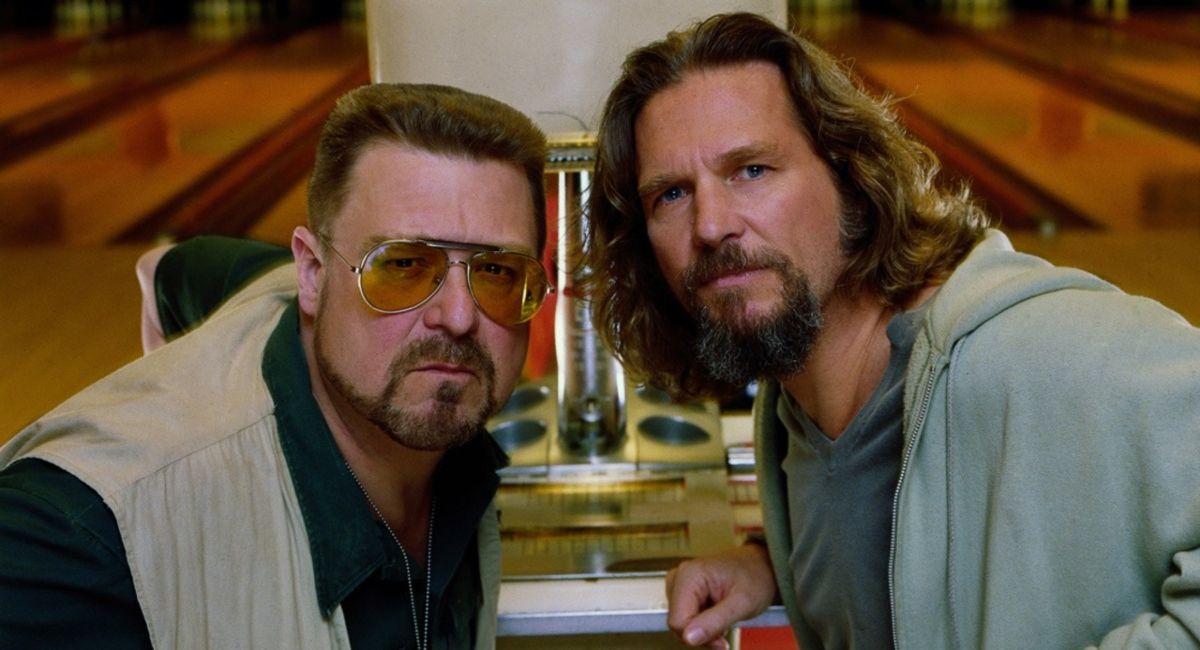 "The Dude abides." For Jeff Bridges' character, the words translate to 'going with the flow', and that is exactly what he does in The Big Lebowski. The comedy cult classic from the Coen Brothers follows Bridges as "The Dude," a quirky stoner caught in a case of mistaken identity that pulls him into a bizarre kidnapping plot. Every odd character, unplanned detour, and perpetually quotable dialogue delivers laughter in spades. And still, there are moments of truth in the silliness that you cannot help but love. After all, who doesn't go for nonsense, especially if it means following your heart and earning the love and laughter you deserve?
Related: The 10 Most Underrated Movies From the Coen Brothers
6
Mean Girls (2004)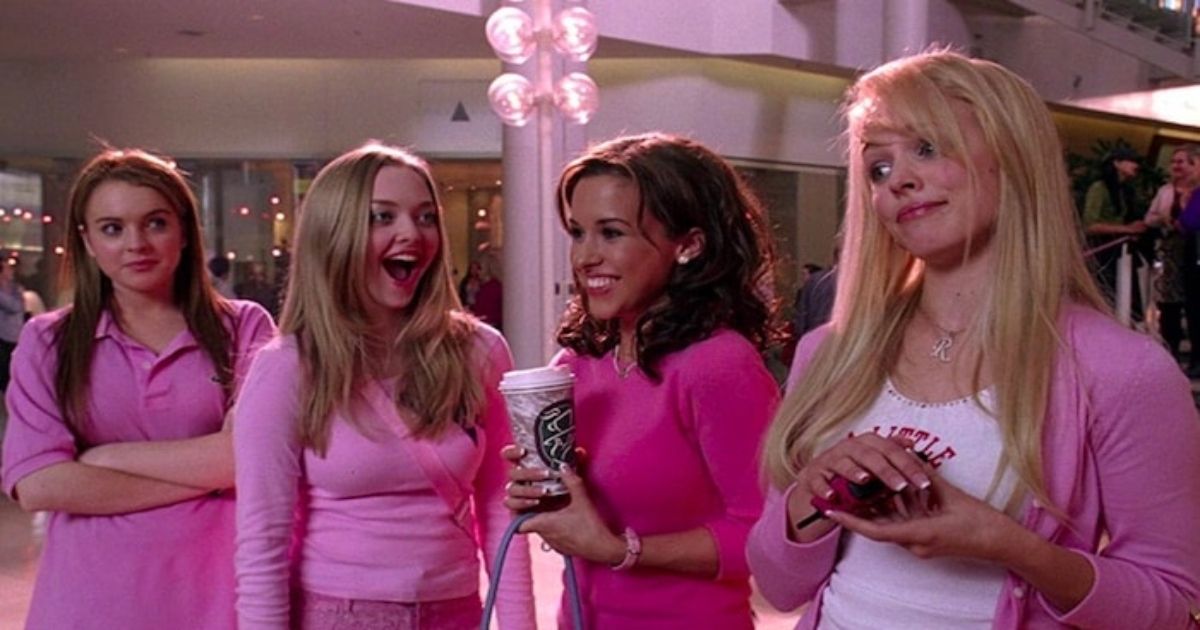 Mean Girls created a phenomenon among teens and adults who miss being teens. Being endlessly re-watchable for a hundred reasons, the movie follows Cady Heron, a sheltered new girl discovering the perilous world of high school cliques, insider slang, and terrifyingly complex social hierarchies. Despite being warned by her new friends never to get involved with the Plastics, Cady falls in love with the queen bee's ex-boyfriend. What makes it so special is all the insight into the timeless truths of teenage life – your crew, your enemies, seeking acceptance, and forging your own identity amidst a swarm of expectations and competitions.
5
Harry Potter and the Prisoner of Azkaban (2004)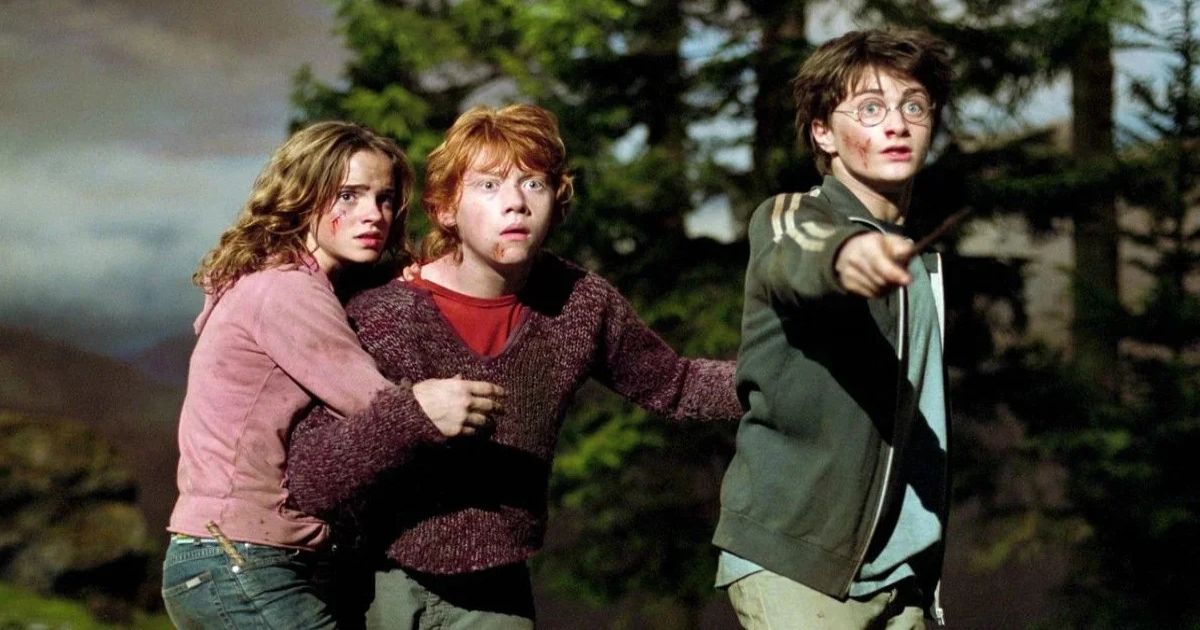 Honestly, all eight movies in the Harry Potter franchise can be revisited at any point, for as many number of times as you like. But Harry Potter and the Prisoner of Azkaban is the magical middle child of the series. Under Alfonso Cuarón's whimsical direction, Hogwarts feels a place of danger and wonder in new ways this time out. Our favorite trio is faced with the news of Sirius Black and how he seeks Harry. However, the truth turns out to be a lot lighter than imagined. We see the cast grappling with loss and answering life's hardest questions, with fantastical delights and wizarding wonders at every turn.
4
The Devil Wears Prada (2006)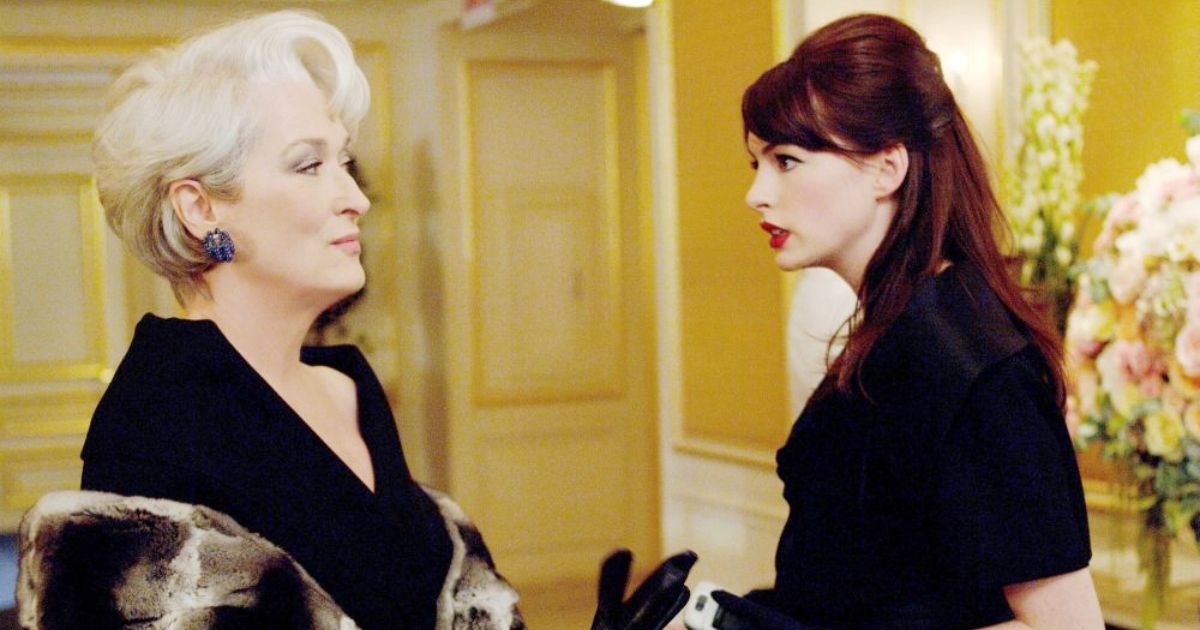 Filled with style and an incredible ode to female empowerment, The Devil Wears Prada is a stylish comedy-drama featuring Anne Hathaway and Meryl Streep. Anne plays Andy Sachs, a recent college grad who must navigate the treacherous fashion world under the tutelage of Miranda Priestly, a demanding and often unsentimental legend in the industry. The movie features a ton of witty repartee and delightful feminist awakenings. Yet, at its core, is a simple story about surviving at work – and even thriving – especially when you're faced with unimaginable challenges.
3
La La Land (2016)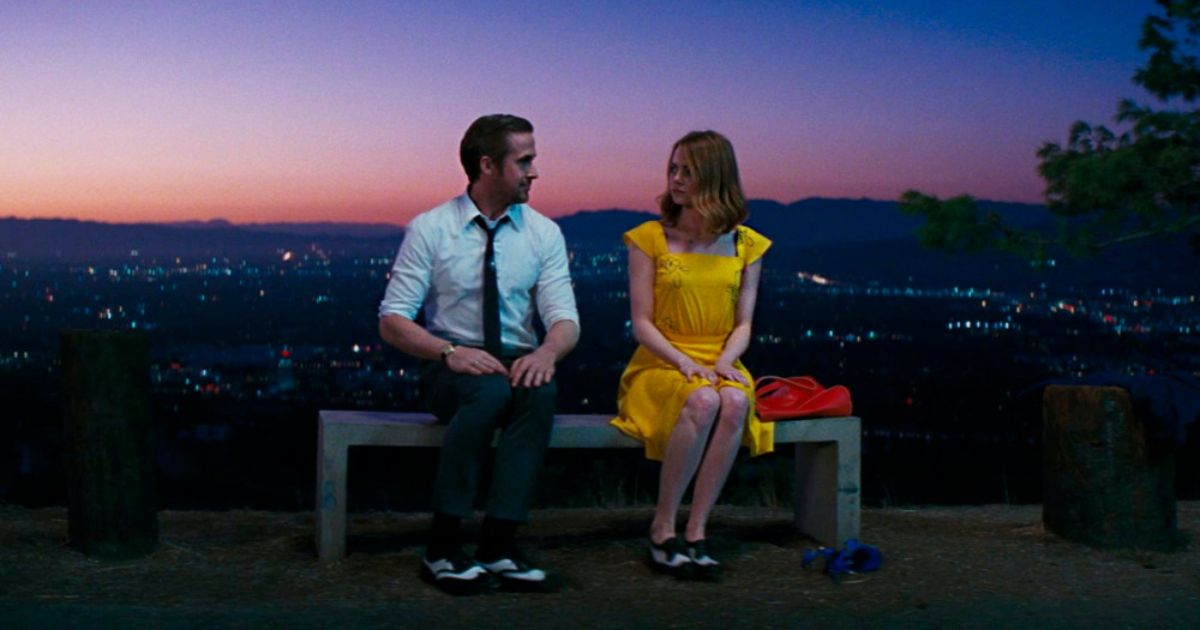 Visually stunning and extremely passionate at heart, La La Land is a romantic musical that teaches us to live life to the fullest. Featuring Ryan Gosling and Emma Stone as Sebastian and Mia, the movie is about a pianist and an aspiring actress who fall in love, but their ambitions draw them apart. Director Damien Chazelle crafts an atmosphere of jazz music using dreamy production designs, fabulous cinematography, and show-stopping musical numbers. The idea of pursuing their art against the backdrop is LA's bleeding landscapes is probably one of the best things about the movie. Not only that, the two stars have this intoxicating chemistry that you cannot help but keep going back to.
2
Little Women (2019)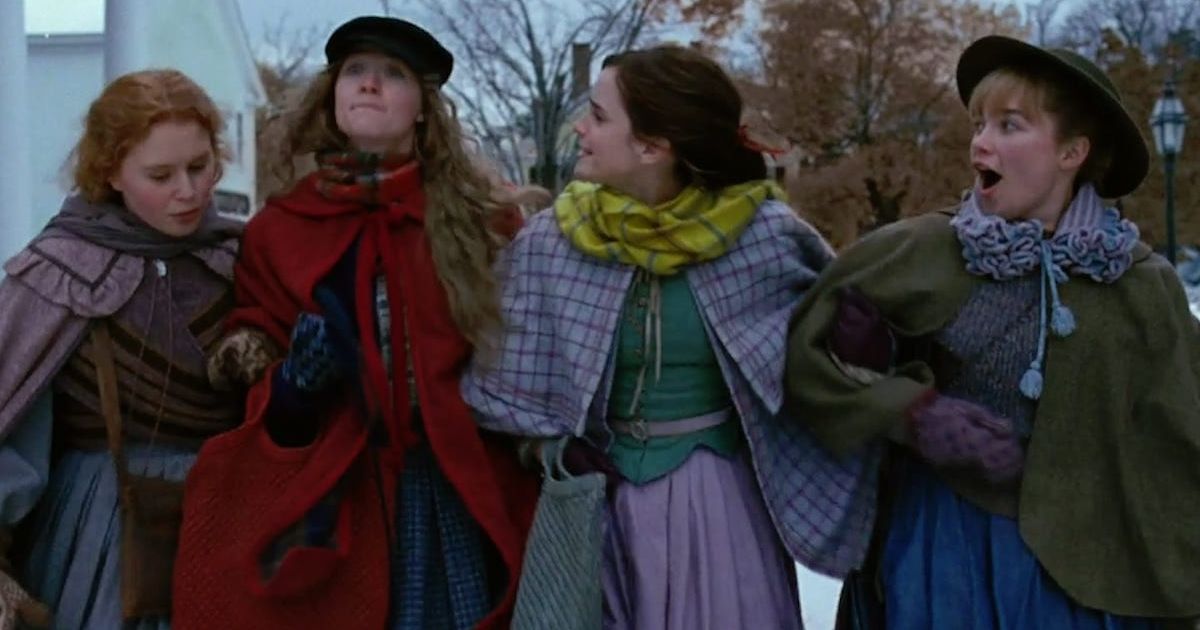 Saoirse Ronan, Emma Watson and Florence Pugh star as the indomitable March sisters in this outstanding adaptation of Louisa May Alcott's novel by director Greta Gerwig. On the surface, Little Women chronicles the life of four sisters at their cusp of womanhood, trying to not fault the decisions they make in life. But dig deep, and you will find that the movie is a revelatory delight in its timely reflections on women's place in the world. Often funny, laced with drama and empathy, each character, whether bruised or resilient, leaves a memorable impact on the audience. Ultimately, their journey unfolds with so much honesty and heart, it leaves us with a fulfilling feeling upon each watch.
Related: Here's What Makes Greta Gerwig's Little Women One of the Great Films That Finds Artistic Truth


This story originally appeared on Movieweb