Lucifer season 5, part 2's cast consists of several returning characters as well as a handful of new faces. Originally, season 5 of the DC-Vertigo series was going to be the last one on Netflix. In a surprising turn of events, the streaming service brought whole cast back for a sixth and final season. The final season consists of ten episodes. Before fans get to the final season, however, they need to understand the events that get the characters there in season 5B.
While Lucifer's twin brother Michael serves as the overall antagonist of the season, Lucifer season 5, part 2 has another major player: God himself. As Lucifer and Amenadiel had a showdown against Michael and Mazikeen, God arrived just in time to end their fight. But that became the final moment in the Lucifer season 5, part 1 finale, leaving fans having to wait for almost a full year before the next batch of episodes was released. Following everything that happened in the first half of the season, Lucifer season 5, part 2 only gets more intense, setting up major changes for the final season. While there are several familiar faces, there are also a few new additions, some which play vital parts in the final eight episodes of Lucifer season 5.
RELATED: 10 Best TV Shows Saved By Netflix, Ranked
Tom Ellis As Lucifer Morningstar And Michael
Playing twins once more, Ellis's Lucifer deals with the challenges of having his father God on Earth. Lucifer eventually makes the decision to take over his father's role as the ruler of Heaven, which brings him into conflict with his siblings all over again. Meanwhile, Michael's evil master plan comes into play toward the final installments. Ellis's filmography includes other sci-fi/fantasy shows like Once Upon a Time, Doctor Who, and even playing Lucifer in Arrowverse's Crisis on Infinite Earths. Since the end of Lucifer, Ellis has lent his voice to animated projects like Robot Chicken.
Lauren German As Detective Chloe Decker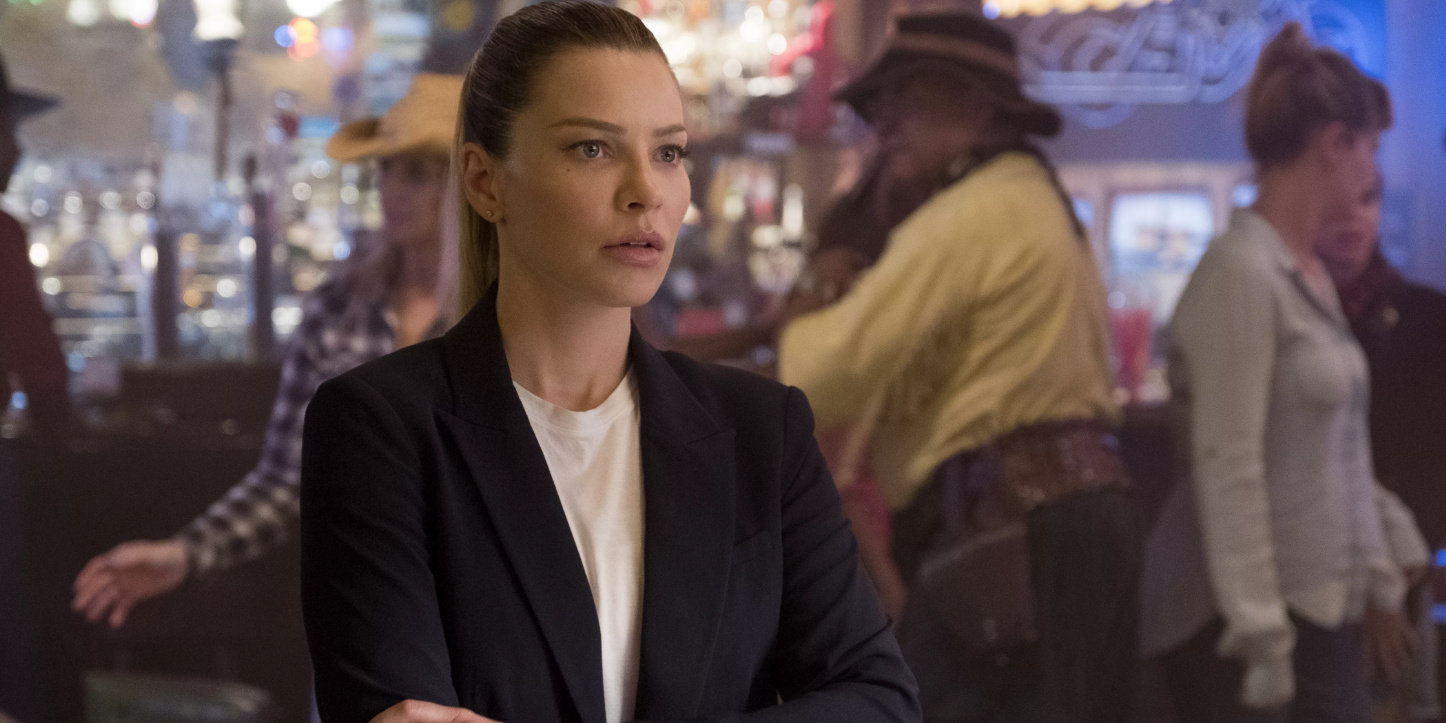 Back as the beloved detective, German's Chloe gets further into Lucifer's celestial world when meeting God. Chloe even considers quitting her job to become Lucifer's consultant, helping him to maintain order among angels, demons, and lost souls. Outside playing an LAPD detective, German has also starred in Chicago P.D. and Chicago Fire as the paramedic Leslie Shay.
D.B. Woodside As Amenadiel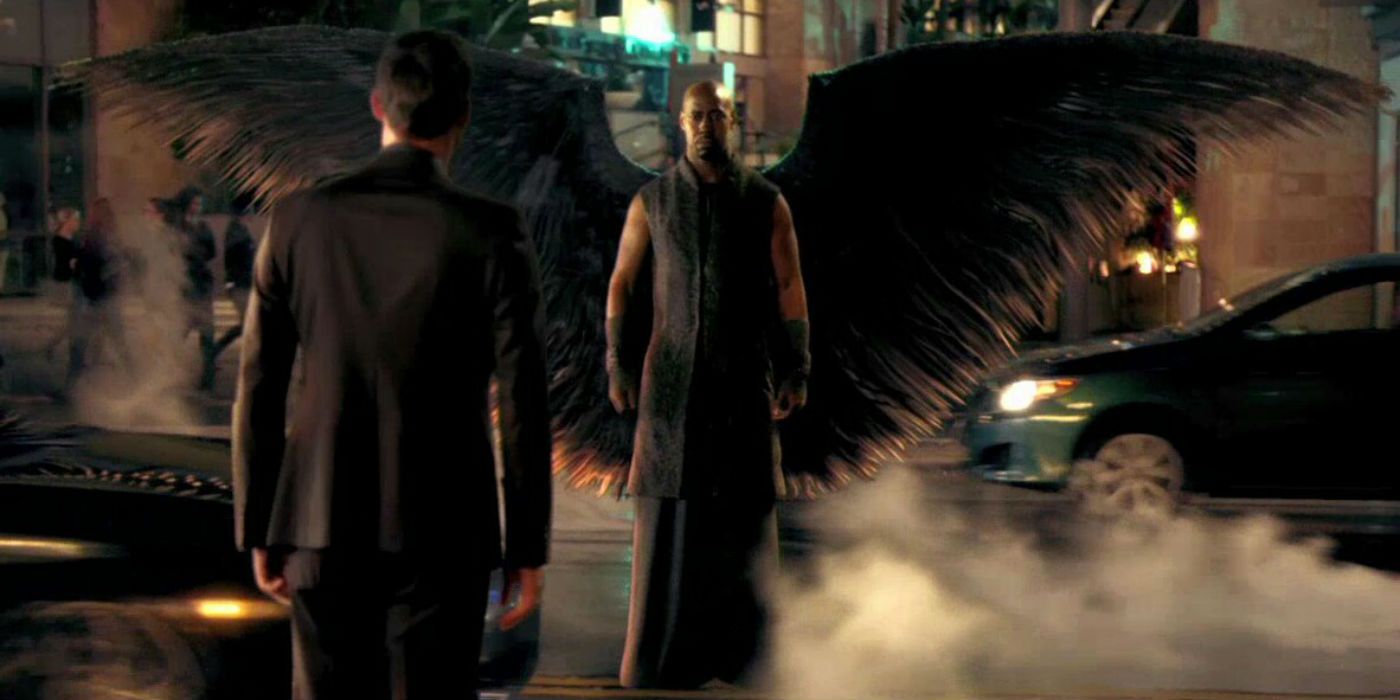 With God present on Earth, Amenadiel deals with some issues revolving around his own fatherhood, as well as his place on Earth. Amenadiel is forced to choose sides among his siblings when things come to a head at the end of the season. Lucifer isn't the only major genre series in Woodside's body of work as it also includes Buffy the Vampire Slayer, Suits, and Pearson. Since the end of the series, Woodside is one of the Lucifer cast members who has also lent his voice to animation, appearing in Young Justice. He's also appeared in Netflix's The Night Agent.
Kevin Alejandro As Detective Dan Espinoza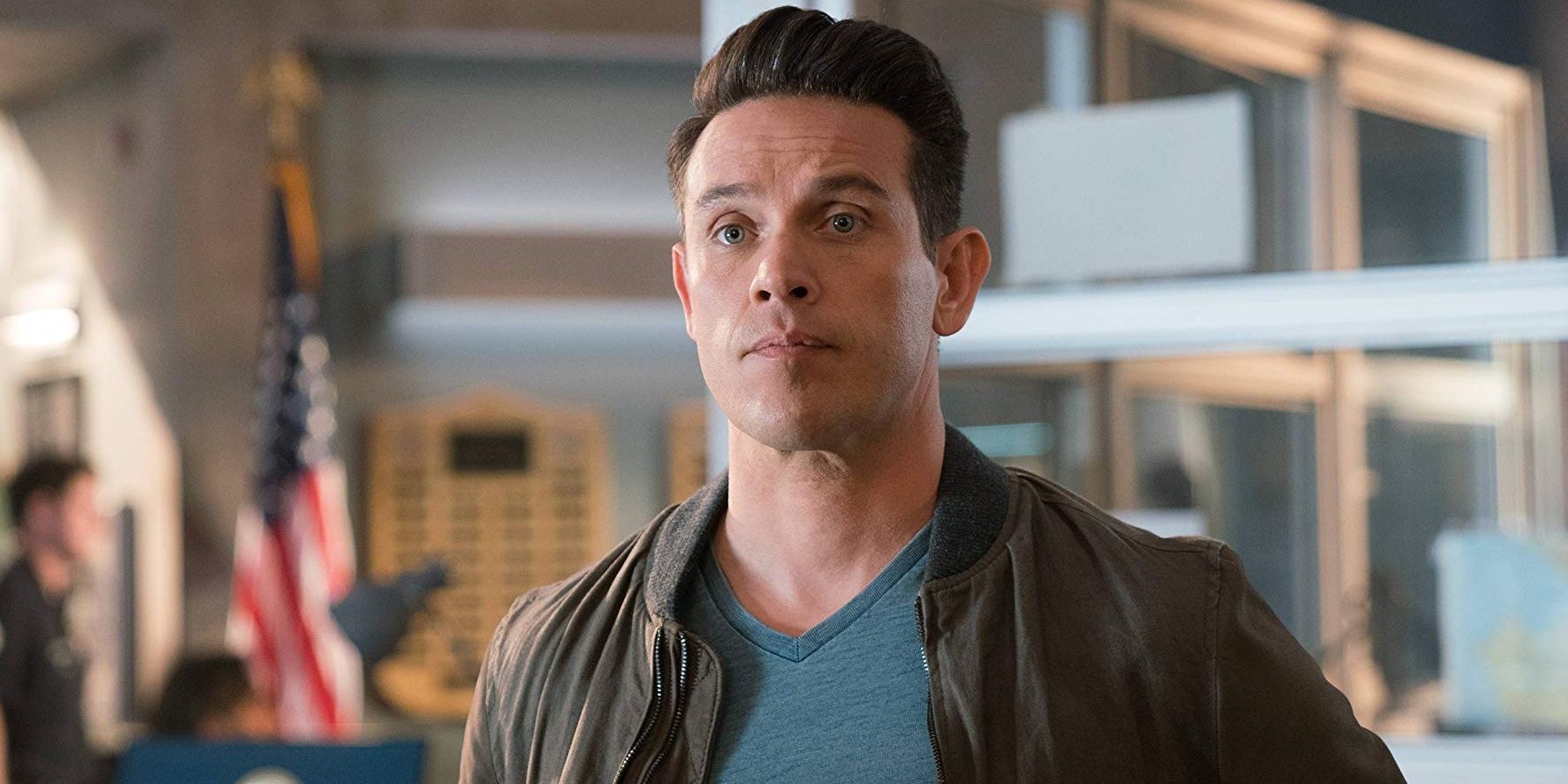 After having learned Lucifer is truly the Devil, Dan's involvement in the procedural arcs gets a new refreshing angle. Dan's path in season 5 also means that Lucifer begins looking at Hell differently in the final season of the series. Before Lucifer, Alejandro had starred on True Blood and appeared on another DC TV series as he played Brother Blood in Arrow season 2. Since the end of Lucifer, Alejandro has voiced Jayce in Arcane and appeared in the popular drama Fire Country.
Lesley-Ann Brandt As Mazikeen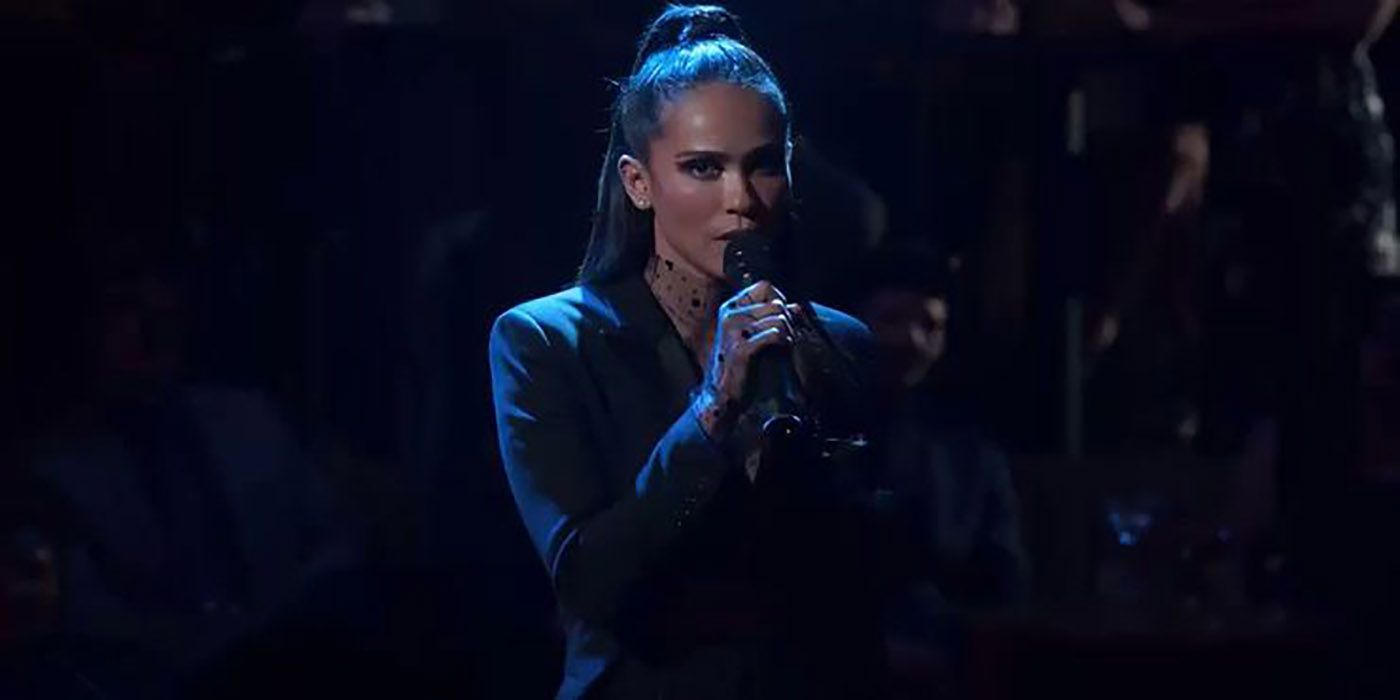 Still determined to get a soul, Mazikeen makes a shocking discovery along the way. Maze and Lucifer find themselves at odds for part of the season, but eventually, she finds her purpose. Besides playing the butt-kicking demon, Brandt's body of work features projects like The Librarians, Single Ladies, and Spartacus. Brandt will appear in The Walking Dead: Summit.
RELATED: 10 TV Shows That Became Huge Hits After Their Cancellation
Aimee Garcia As Ella Lopez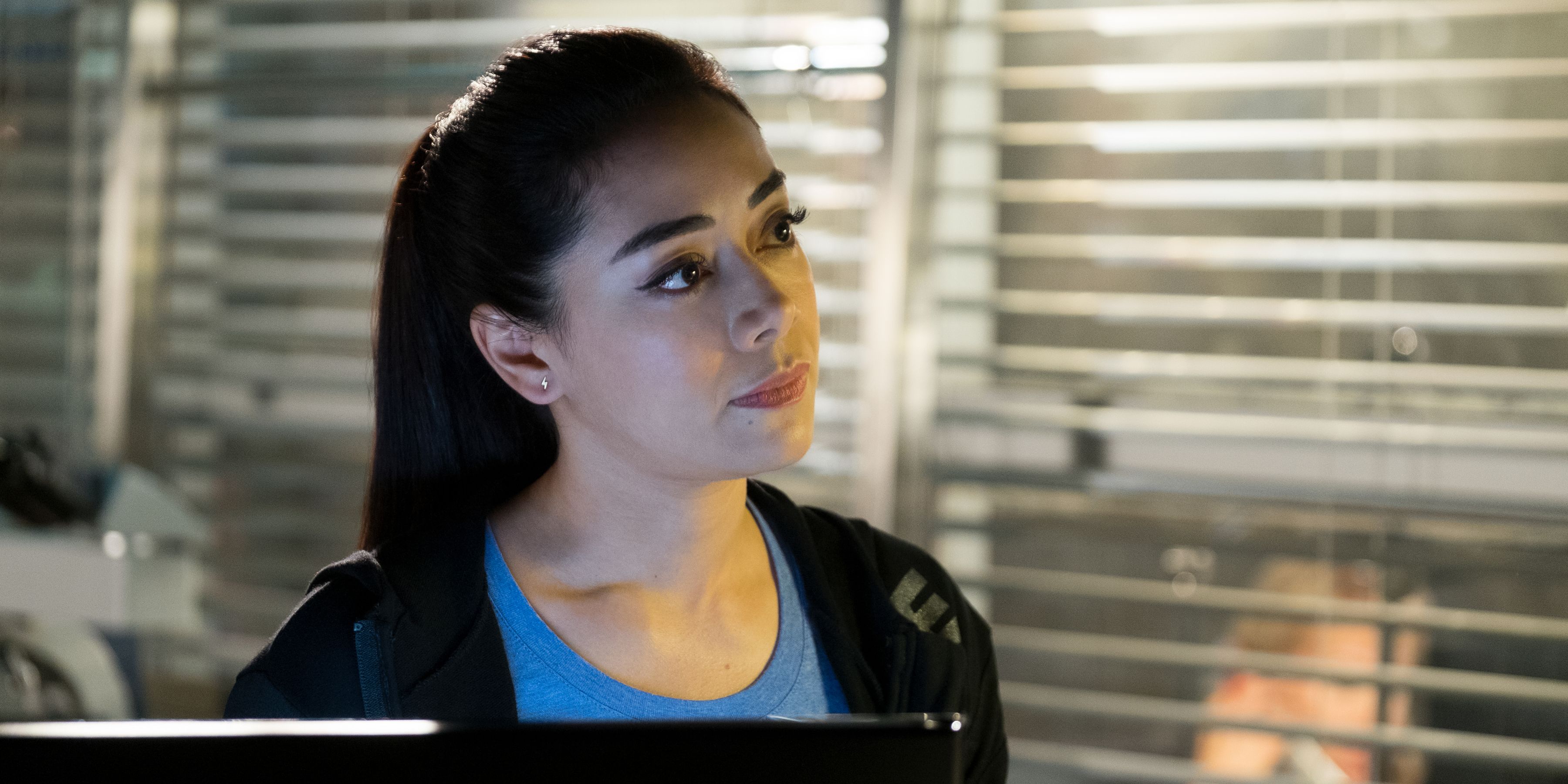 Still dealing with the aftermath of Pete, Ella starts to think she has a dark side and tries to come to terms with it. Ella spends the season still in the dark about Lucifer's true family, and she struggles with her faith after having so much darkness in her life. While Garcia is best known for playing the witty Ella on Lucifer, the actress is also known for Marvel's M.O.D.O.K., the Rush Hour TV show, and Dexter. Since the end of the series, Garcia, like many Lucifer cast members, has pursued other TV and voice-over work. She voices Alex in Dragons: The Nine Realms and appears in the Netflix holiday movie Christmas With You.
Rachael Harris As Dr. Linda Martin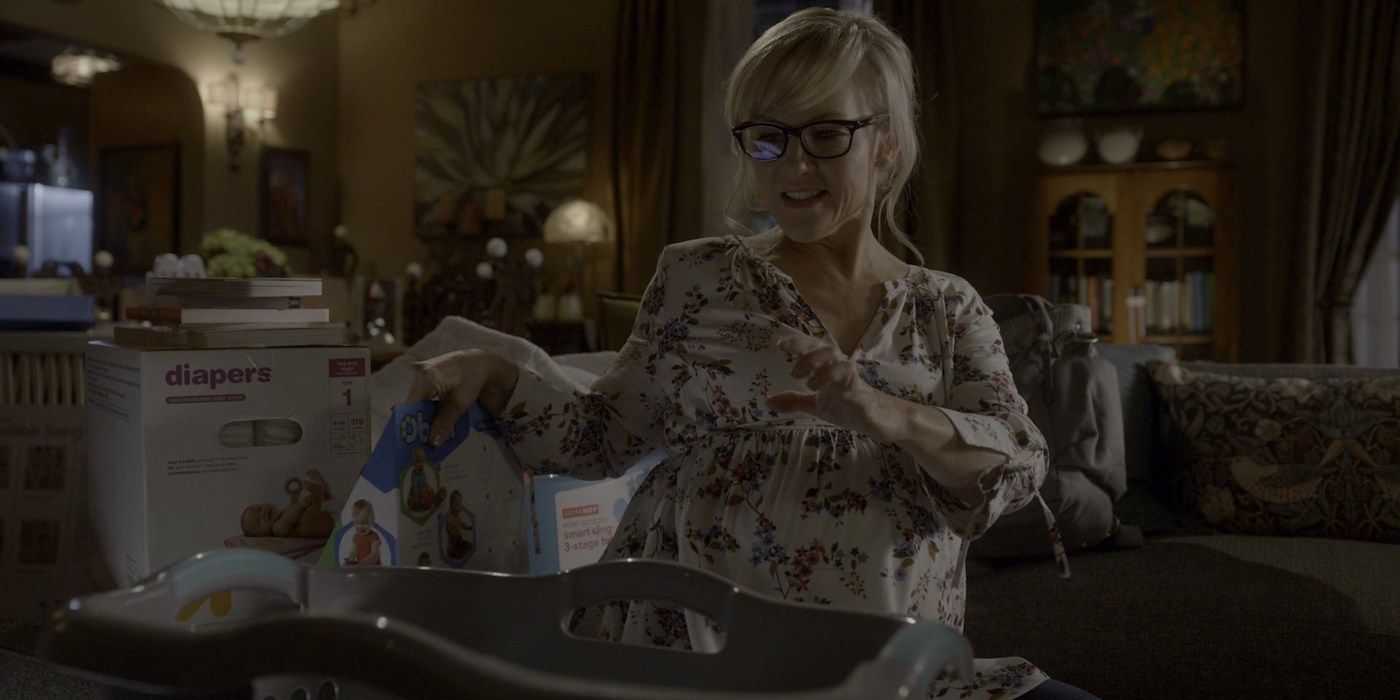 Lucifer season 5B has some of Linda's biggest stories as the therapist deals with meeting God, but also her biological daughter, Adriana. Like Woodside, Harris has also starred on Suits, along with shows like Surviving Jack. Since the end of Lucifer, Harris has appeared in the Reno 911! revival and filmed several short films.
Scarlett Estevez As Trixie Espinoza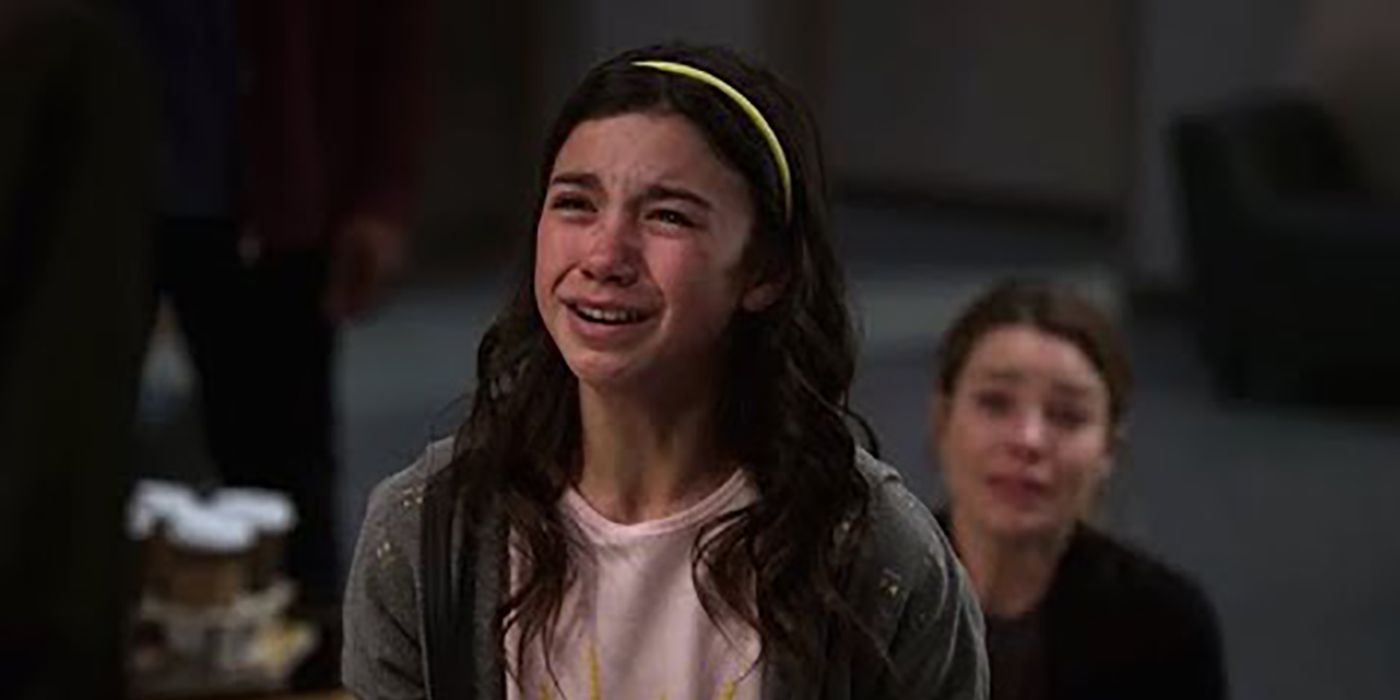 Another character who still doesn't know Lucifer's secret is Chloe and Dan's daughter Trixie, who is now entering her teen years. Trixie faces a lot of difficulty in the season, learning to deal with her emotions and rebelling against her parents a bit. Besides starring on Lucifer, Estevez has worked on Bunk'd and If You Give a Mouse a Cookie. Since the end of Lucifer, Estevez has starred in the Disney series Ultra Violet & Black Scorpion.
Supporting Characters Returning In Lucifer Season 5B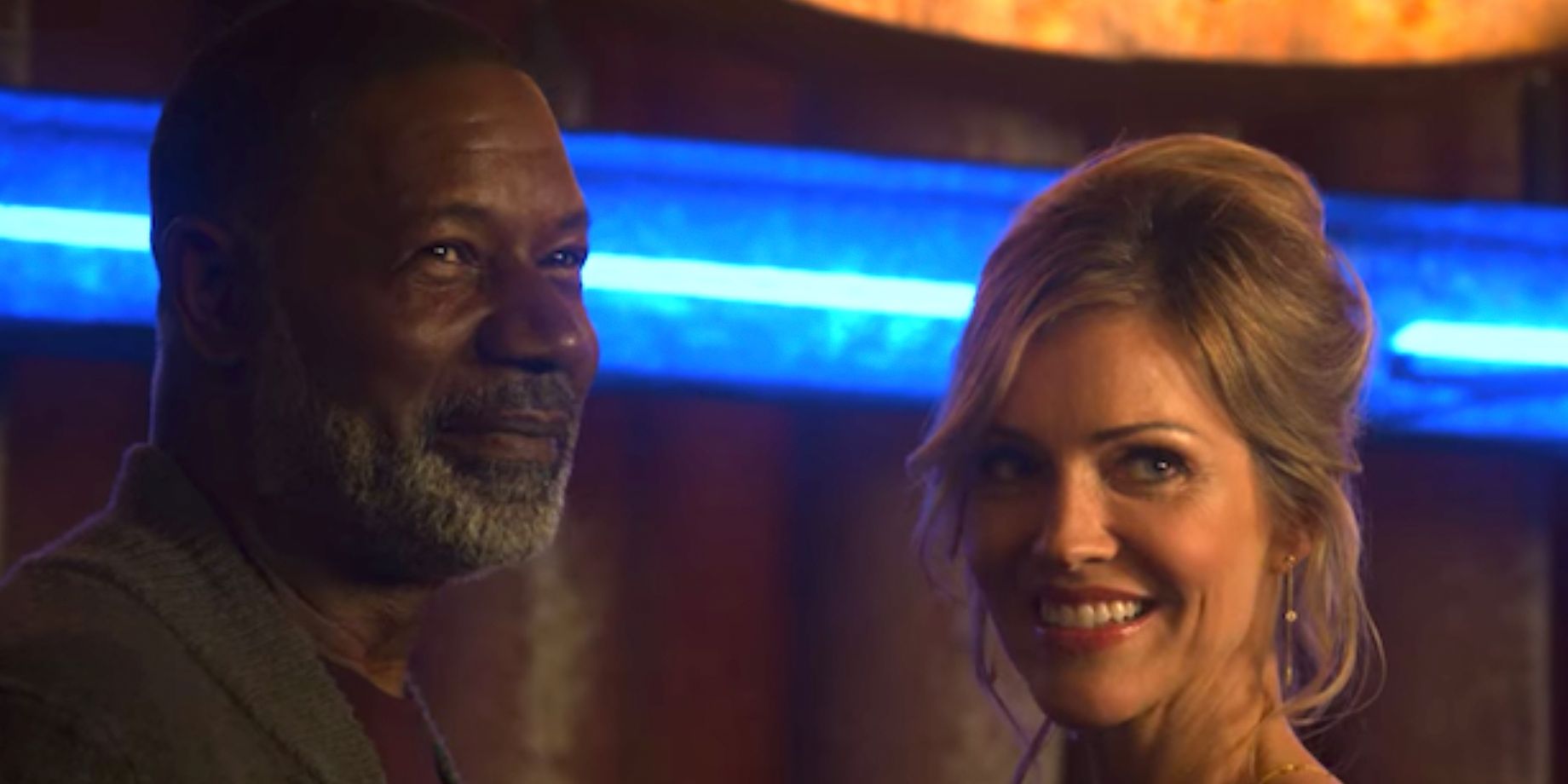 Dennis Haysbert As God: After putting his angelic sons' argument to rest, God tries to get closer to Lucifer and Amenadiel, while also coming to them with a serious problem. Season 5 marks the end of God's time as he decides that he's reached retirement, though he tries to make amends with all of his children before then. Besides playing the universe's creator, Haysbert's past work includes playing David Palmer on 24, and appearing in Undercover, Incorporated, Reverie, Backstrom, and Allstate commercials. Following the end of Lucifer, Haybert has lent his voice to projects like Chip 'n Dale: Rescue Rangers and Masters of the Universe: Revelation. He's also been pursuing more television work.
Inbar Lavi As Eve: Having already appeared in the first half of the season, Eve has a very interesting return as it pertains to Mazikeen. Eve decides to find a way to build her own future with Maze. Aside from playing the biblical character, Lavi is known for her roles on Prison Break, Imposters, and Gang Related. Since the end of her time on the series, Lavi has turned to more TV projects just like her fellow Lucifer cast members. She appeared in the TV movie Eight Gifts Of Hanukkah and the Netflix series Fauda.
Tricia Helfer As The Goddess: While Charlotte Richards died in Lucifer season 3, the Goddess, a.k.a. God's ex-wife, makes a special return in a pivotal episode. Lucifer isn't Helfer's first time starring on a major fantasy/sci-fi show, as she's also recognized for Battlestar Galactica and Van Helsing. Following her time on Lucifer, Helfer has appeared in Step Up: High Water.
Charlyne Yi As Azrael: Making her first appearance since Lucifer season 3 is Azrael, the Angel of Death, for a very important episode. Li does a lot of voice acting, with shows like Steven Universe and Summer Camp Island. Yi has pursued more voice work after playing Azrael, voicing characters in The Loud House and Amphibia.
Vinessa Vidotto As Remiel: Another angelic sibling who returns for Lucifer season 5, part 2 is Remiel, who doesn't care too much for her Devilish brother. Besides Lucifer, Vidotto has appeared on Hacks and a short called Piper in the Woods. Vidotto has gone on to star in FBI: International.
RELATED: 10 Best Lucifer Musical Numbers, Ranked
New Supporting Characters In Lucifer Season 5B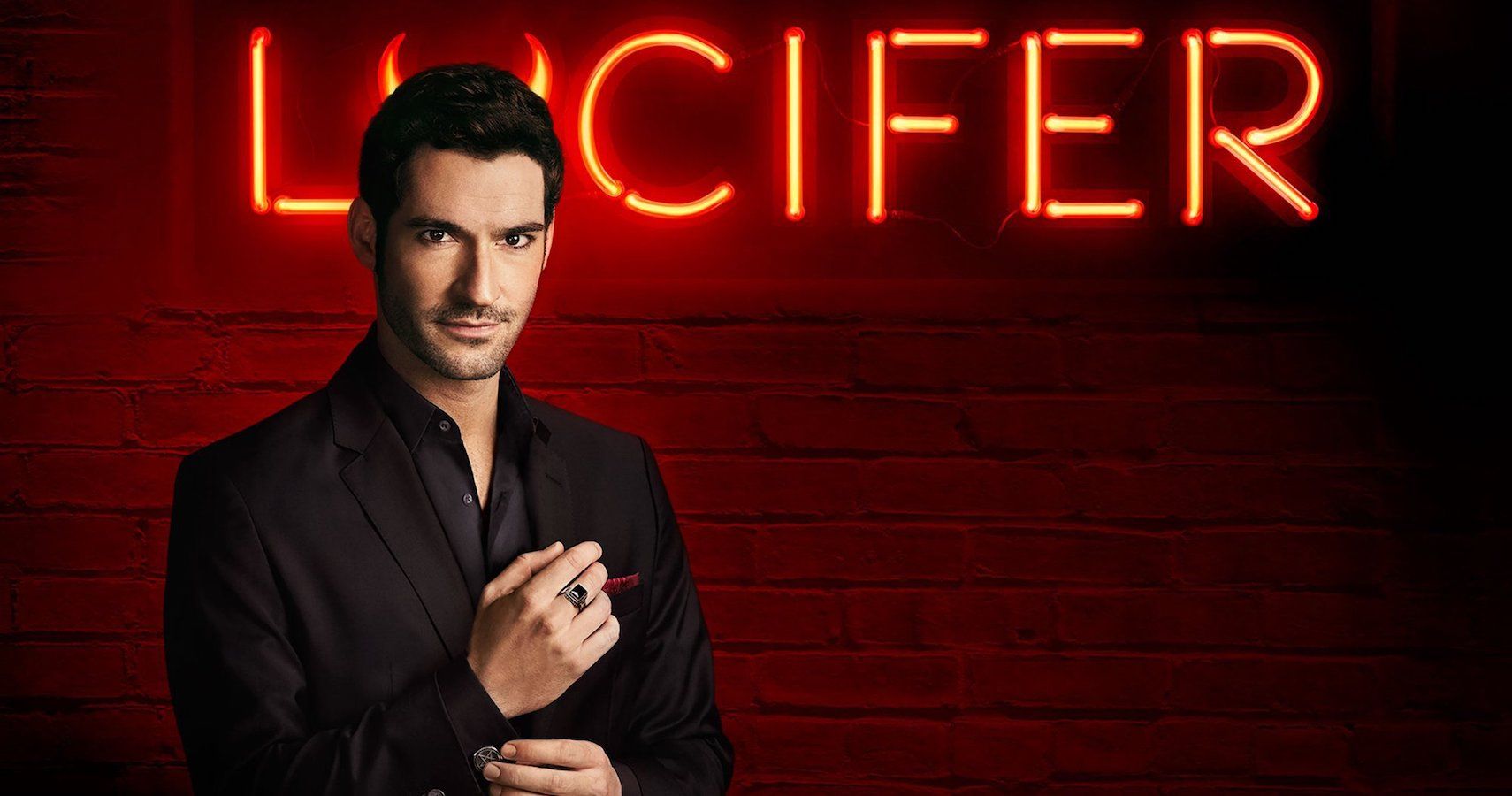 Joel Rush As Zadkiel: Several siblings appear for an important arc in Lucifer season 5, part 2, with Zadkiel, the Angel of Righteousness, being one of them. Rush, who had teased on his social media that he was appearing on Lucifer, is primarily known for If Loving You Is Wrong.
Miles Burris As Jophiel: Lucifer season 5, part 2 introduces one of the Devil's more party-seeking angelic relatives with Jophiel. The Oakland Raiders linebacker-turned actor can also be seen on Disney+'s Safety.
Kimia Behpoornia As Gabriel: Another celestial sister who makes her debt is the eager angel Gabriel, labeled the Angel of Gossip rather than the Angel of Messages. Lucifer is one of many projects on Behpoornia's acting resume that also consist of The Only Podcast Left, Atypical, and Mad About You.
Ginifer King As Saraqael: During Lucifer season 5, part 2's remaining episodes, Lucifer reaches out to his sister Saraqael, for some specific support. Some of King's previous work consists of 9-1-1: Lone Star, The Haunted Hathaways, and Sydney to the Max.
Kellina Rutherford As Raziel: One of the angelic relatives to stand with Michael is Raziel, better known as the Angel of Mysteries. Rutherford has also worked on TV shows such as Code Black, UA:LA, and The 2nd.
David Buglione As Ibriel: Lucifer season 5, part 2 introduces Ibriel, who actually does exist in the Lucifer comics. While the TV iteration is one of the siblings to stand with Michael, Ibriel is actually Maze's biological father in the Lucifer books. Besides the Vertigo series, Buglione has worked on Daredevil, another Netflix comic book property, along with shows like Nick and The Mysteries of Laura.


This story originally appeared on Screenrant