Over the last decade, Netflix has slowly taken over the entertainment industry, going from a mail-order movie rental service to one of the biggest players in film and television. But how did the streaming giant get to where it is now? Apart from its clever use of streaming technologies and strong leadership, Netflix has been successful thanks to its original content. From House of Cards to Squid Game, there is always a Netflix original show being talked about around water coolers (or Zoom rooms) the world over.
And with multiple Emmys and Golden Globes to their name (winning more than any other network or platform in 2021), Netflix's shows have not only been globally popular but they have also been critically acclaimed. Plus, there are a ton of them — Netflix Originals now make up more than 40% of their streaming library. We'd like to revisit some of these modern classics and rank the best Netflix Original series.
Updated May 2023: If you love Netflix shows, you'll be happy to know our list of the latest award-winning content from the popular streaming giant has been updated by Nikole Finger.
17
Bridgerton
Bridgerton became the most-watched series on Netflix at the time of its premiere and remains the second most-watched series by total watch time on the platform. Rightfully so, as Season 1 was full of delights — one of which, of course, was Regé-Jean Page. His performance helped skyrocket the English actor to stardom, which led to a well-received hosting gig at NBC's Saturday Night Live. Fans were then disappointed, to say the least, when it was confirmed Page wouldn't return for Season 2, news that was hilariously highlighted during Last Week Tonight with John Oliver.
Related: Best International Netflix Original Series You Can Stream Right Now
Nevertheless, Bridgerton Season 2 proved earlier this year that the success of Season 1 wasn't a fluke. This time following Anthony Bridgerton (Jonathan Bailey) as his romance with Kate (Simone Ashley), Season 2 broadened the scope and expanded on the Regency-era world we've grown to love.
16
Lucifer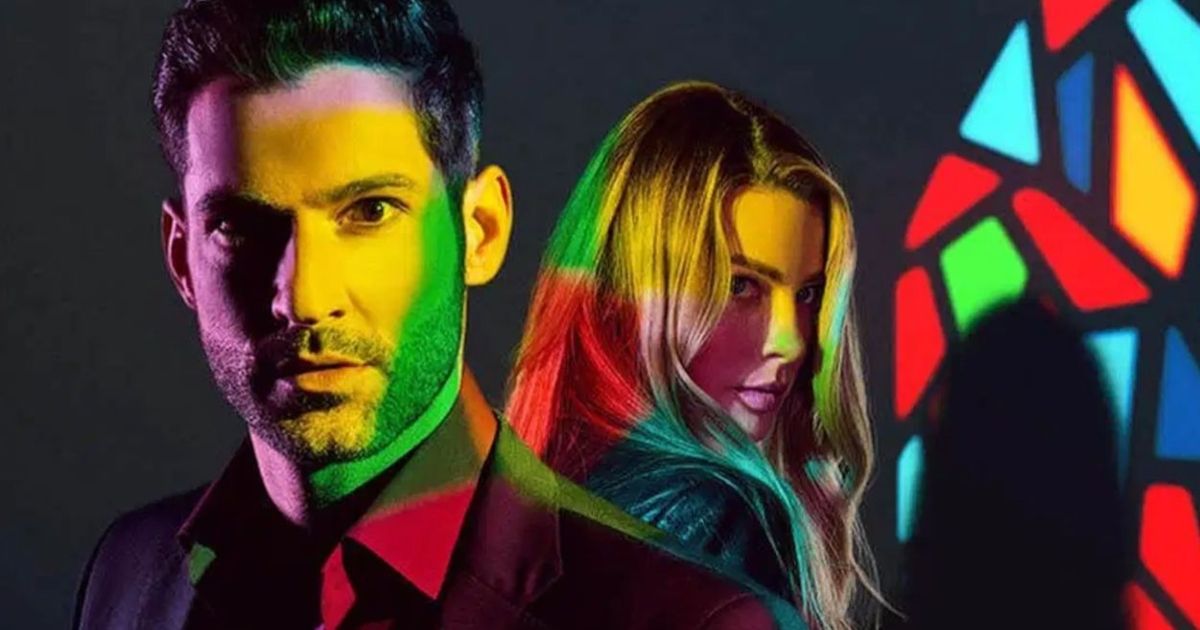 Lucifer follows a bored devil as he wants more in life than to live in Hell. He moves to Los Angeles, where he finds adventure teaming up with a local cop. The star of the show, Tom Ellis, delivers a charming performance, making it hard not to love the little devil.
The show has six seasons out on Netflix, of which the final three were produced by Netflix after Fox canceled it, bringing audiences along for quite the emotional rollercoaster. Lucifer has plenty of drama, both from the leads working together to fight crime and the extreme slow-burn romance between them. While the show has ended, that hasn't stopped fans from wanting more.
15
Dead to Me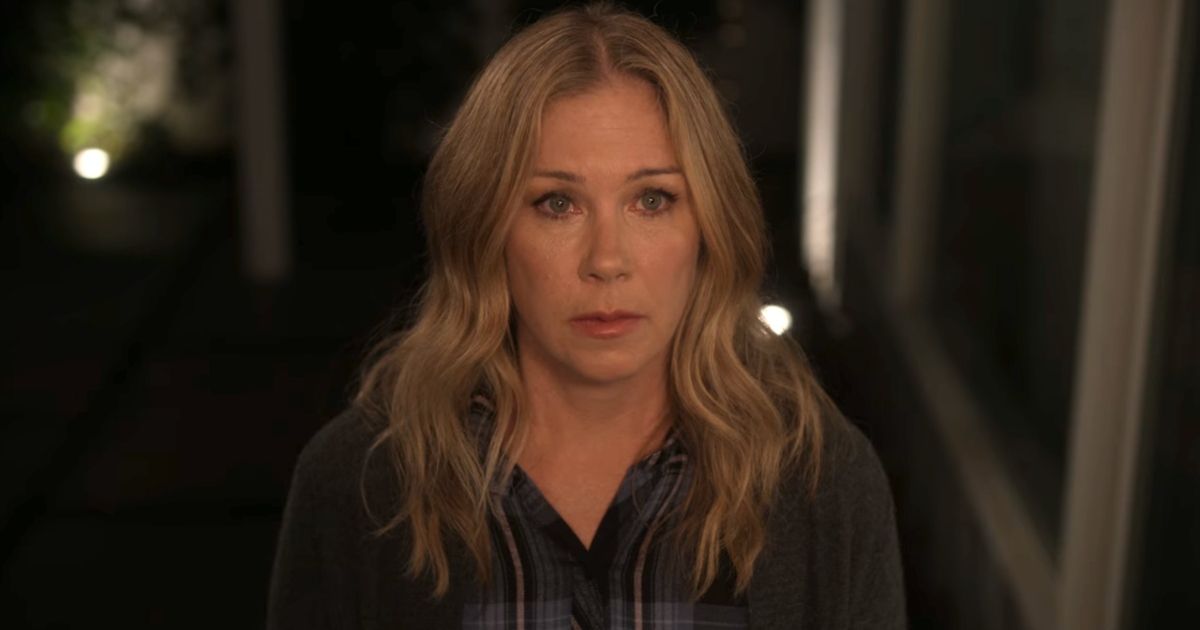 Netflix's Dead to Me was released in May 2019 and tells the story of a recently widowed woman who seeks to solve her deceased husband's hit-and-run case. While at a grief group, Jen (played by Christina Applegate) meets Judy (played by Linda Cardellini), and the two seemingly hit it off.
The show serves as a dark comedy, but at the very heart sits a story of women's friendship. Jen and Judy have almost nothing in common and their personalities certainly clash at times. However, the two have formed a bond and need one another. The third and final season of Dead to Me wraps the series up by returning to the core roots of the original plot.
14
Never Have I Ever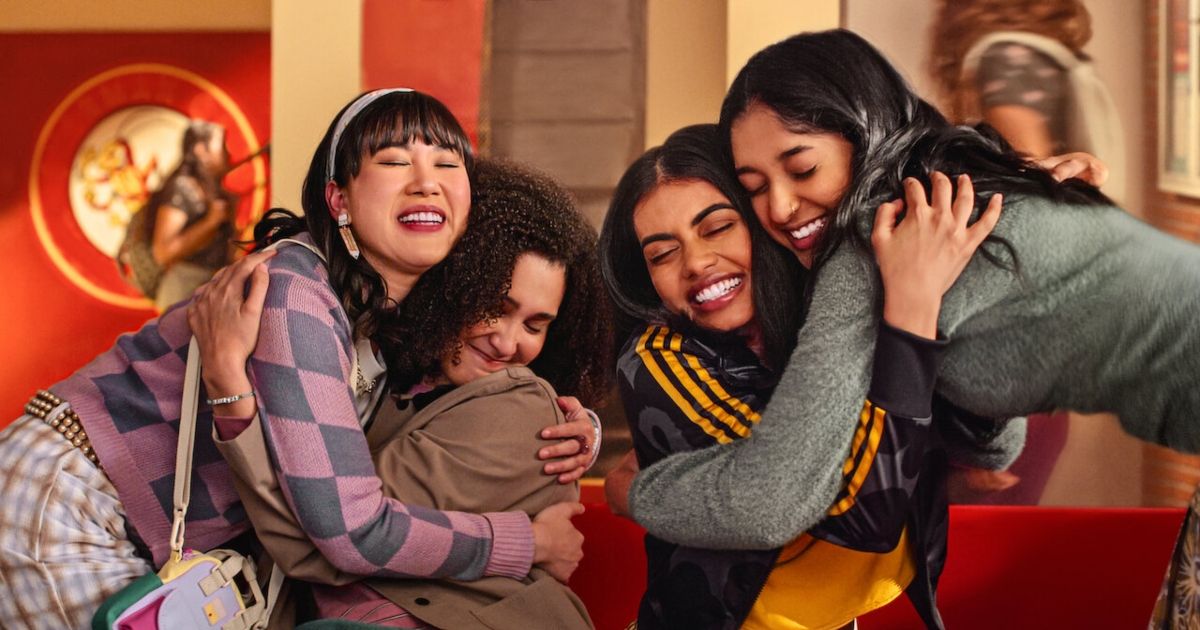 Mindy Kaling's Never Have I Ever is a modern comedy-drama that perfectly depicts the ups and downs of young adolescence. Devi Vishwakumar, portrayed by Maitreyi Ramakrishnan, is a first-generation Indian-American teen who has recently lost her father right before starting high school.
The series follows Devi's transformation through the many stages of grief, and how she grows through the challenges she faces. Mental health issues are an ongoing undertone of the show, as audiences watch Devi have regular appointments with her therapist to help her cope with her father's death. Never Have I Ever features a dynamic cast, and a story-line with a great deal of sentiment. The show currently has three seasons on Netflix.
13
Orange Is the New Black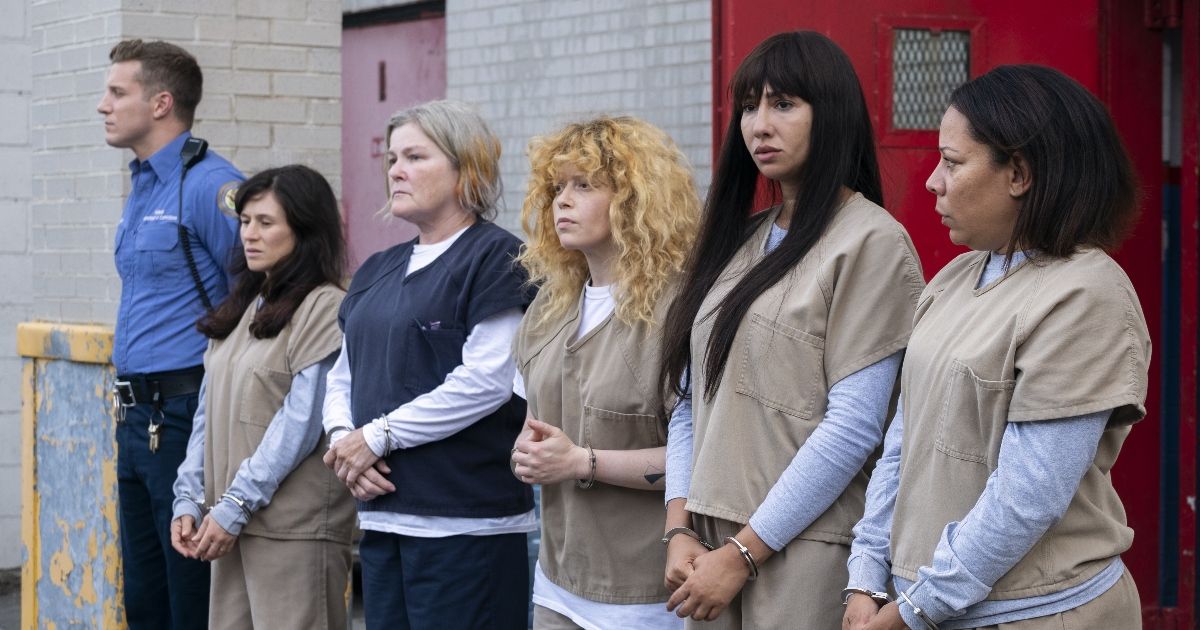 The show that started it all, Orange Is the New Black wasn't technically Netflix's first original series (it was the Norwegian show Lilyhammer), but it was certainly the series that gave birth to the streamer's reputation. Introducing the binge-watching method, Orange Is the New Black revolutionized TV; its plot didn't follow strict episodic conventions, opting instead for season-long arcs in which episodes blended into one another.
Written by Jenji Kohan, the show tells the story of Piper Chapman (Taylor Schilling), a young woman who is suddenly arrested for being a drug mule with her ex Alex (Laura Prepon) years before. But the magic of Orange Is the New Black lies in the talented cast of actresses who gave us a view of life in prison of with heart and humor. Orange Is the New Black has seven seasons on Netflix.
12
The Unbreakable Kimmy Schmidt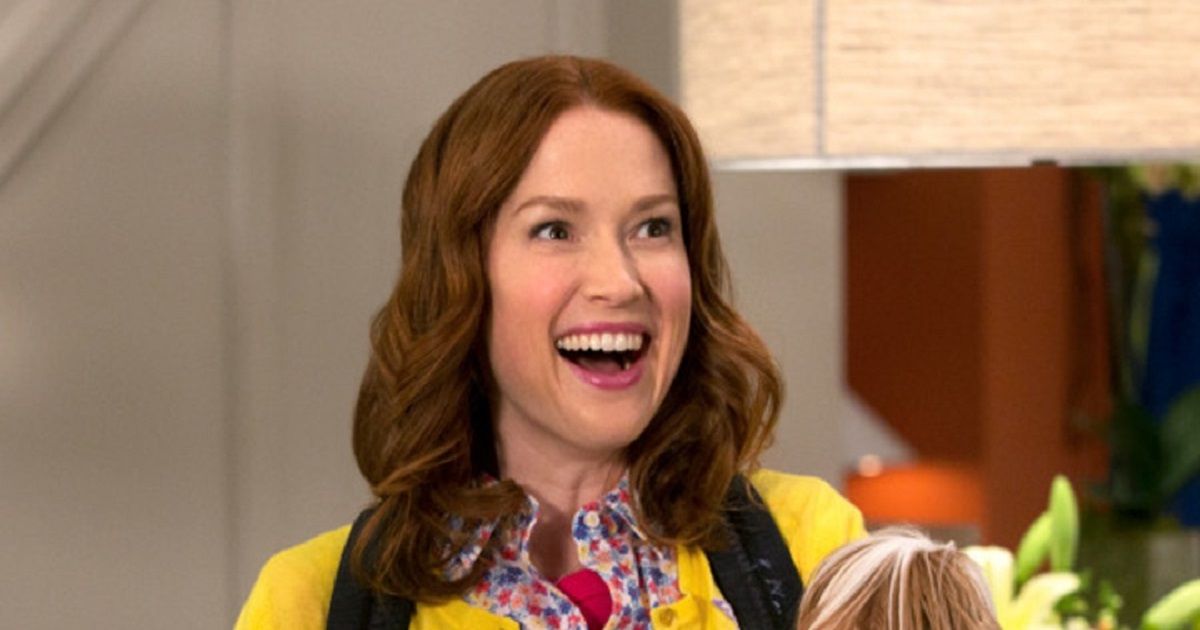 Tina Fey followed up her critically-acclaimed comedy 30 Rock with Unbreakable Kimmy Schmidt, another fast-paced sitcom with familiar stars like Jane Krakowski. But thanks to the stellar performance of Ellie Kemper, Unbreakable Kimmy Schmidt developed its own signature blend of wacky and quirky.
Millions of viewers connected with the show's absurdism, its endless stream of jokes, and the story of a former "mole woman," her rich housewife boss, her hilariously histrionic roommate, and their sketchy landlord. It got over a dozen Emmy nominations and was called the first great sitcom of the streaming era by The Week. The show has four seasons on Netflix.
11
Ozark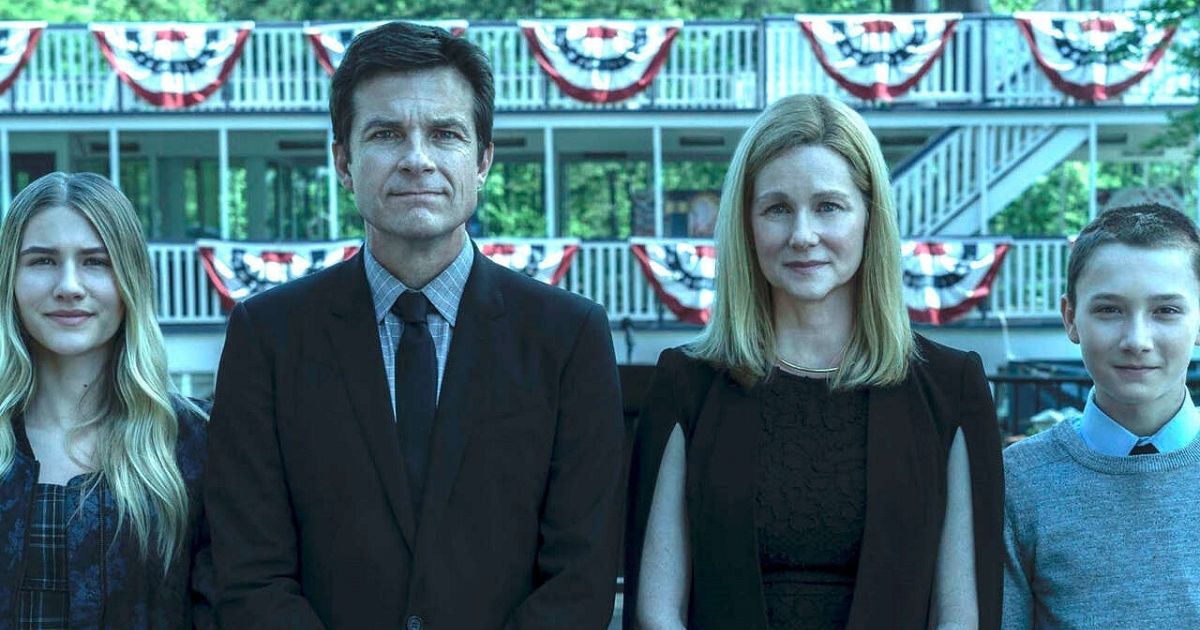 Created by Bill Dubuque and Mark Williams, Ozark is a show about a financial advisor (Jason Bateman) who falls into a world of crime and corruption that puts his family in danger. They relocate to the Missouri Ozarks to launder some money they owe to a drug lord and end up altering the lives of locals for better and worse in the process.
Featuring stellar performances from Bateman, Laura Linney, and Julia Garner, Ozark is a very well-written series with enough intrigue to keep us on the edge of our seats. There are four seasons of Ozark on Netflix.
10
Wednesday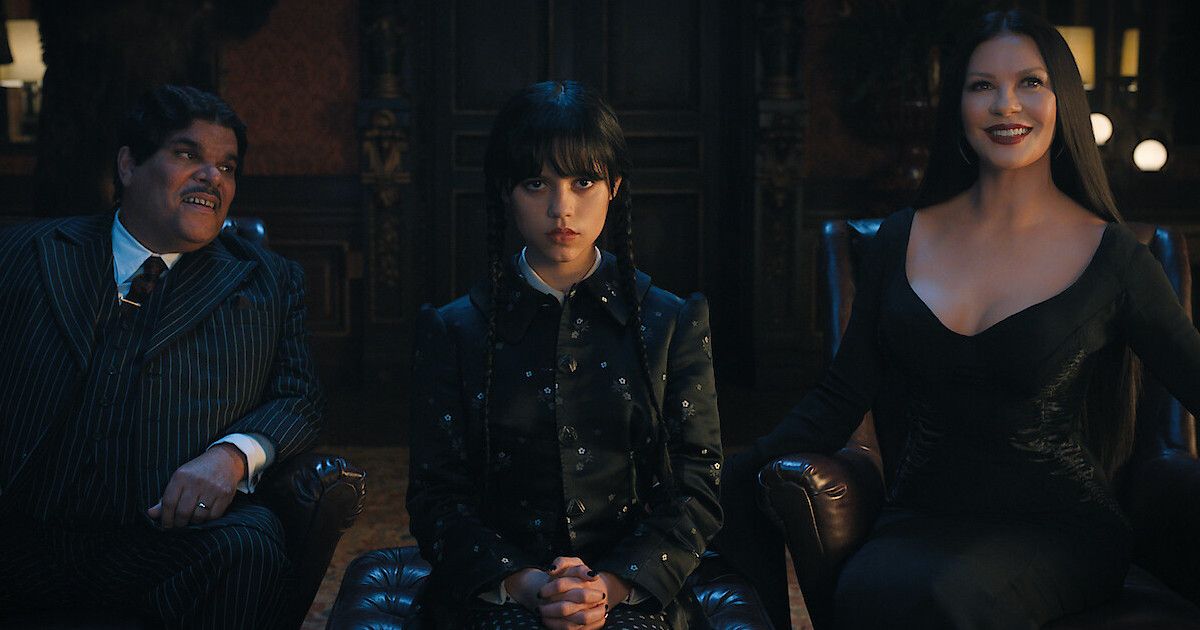 Based on The Adams Family story, Wednesday became a surprise success overnight on the streaming platform. The show follows Wednesday Adams (Jenna Ortega) as she tries to solve the mystery haunting Evermore school and her family's past. While the show was far from flawless, both in its production and final product, people were swept away by Ortega's chilling performance as the dreadfully dark teen.
Part of the popularity of the show is due to a viral dance performed by Ortega, which garnered a lot of attention on social media. Although the show does not fit perfectly with the nostalgic Adams Family that many people are accustomed to, Wednesday keeps the creepy fun of the oddball family alive. Fans were ecstatic when Netflix announced Season 2 of Wednesday, promising even more mystery with the Adams family.
9
Russian Doll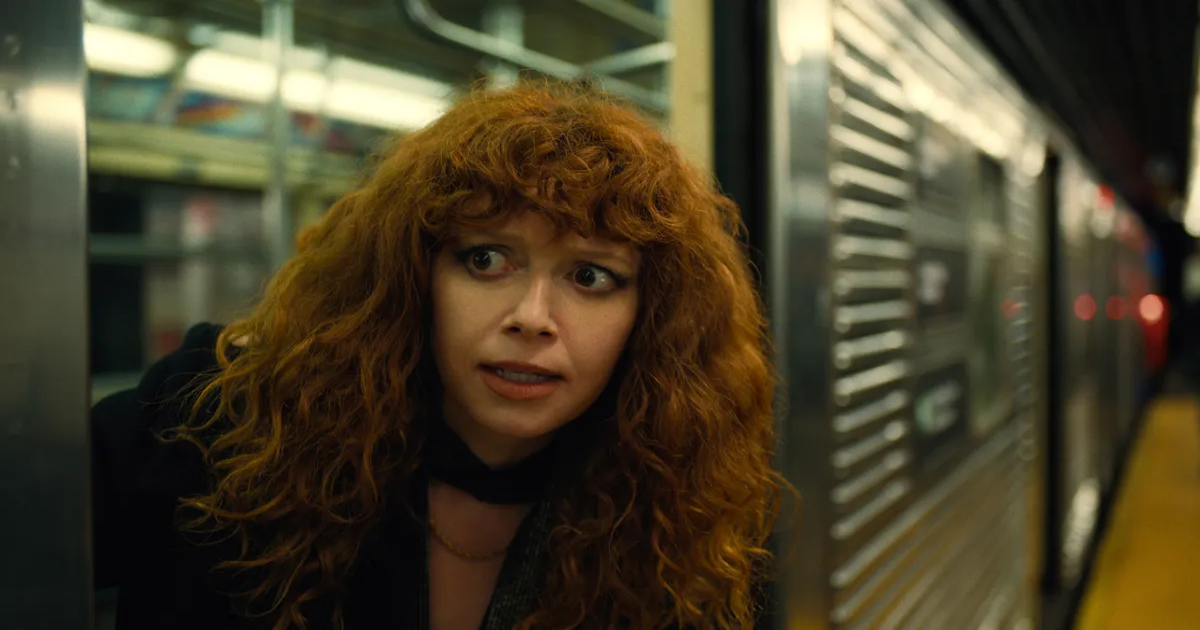 Russian Doll is a perfectly constructed show. With two seasons so far, each second of screen time is precious and every piece of dialogue is crucial to decoding the mystery at the heart of the story. Nadia Vulvokov (hilariously played by Natasha Lyonne) is a game developer stuck in a time loop; she keeps dying and reliving the same night.
Related: Netflix's 10 Most Expensive Original Series Ever Made
Russian Doll is not only a cerebral tale filled with mind-bending twists, it is also a sidesplittingly funny show, thanks to the work of women comedians like Amy Poehler, Leslye Headland, Rebecca Henderson, and Greta Lee. Russian Doll is a triumphant black comedy that will make you feel both ecstatic and depressed in equal measure.
8
Mindhunter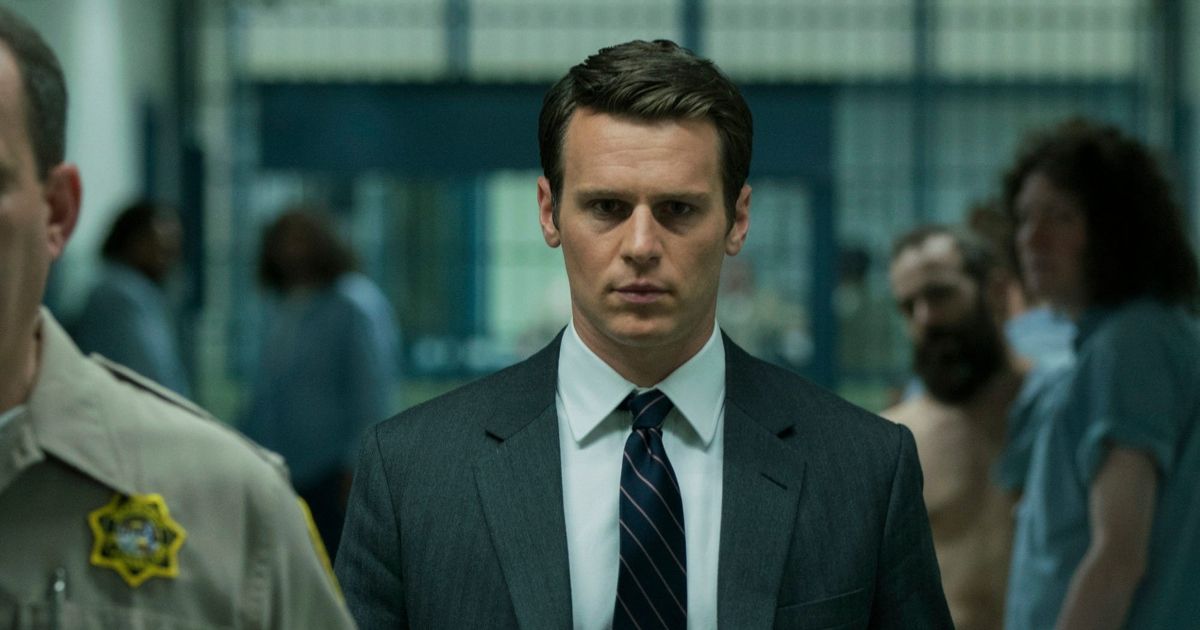 Based on a crime book titled Mindhunter: Inside the FBI's Elite Serial Crime Unit, Mindhunter follows two agents and a psychologist as they interview serial killers to understand their minds and hopefully solve cases in the future. The show is partly based on real-life events, which turned Mindhunter into a cult classic among fans of true crime, of which there are many. Add a career-best performance by Jonathan Groff and the direction of seasoned veterans like David Fincher and you got yourself one of the best crime shows out there. No wonder fans are so eager to have a third season.
7
The Queen's Gambit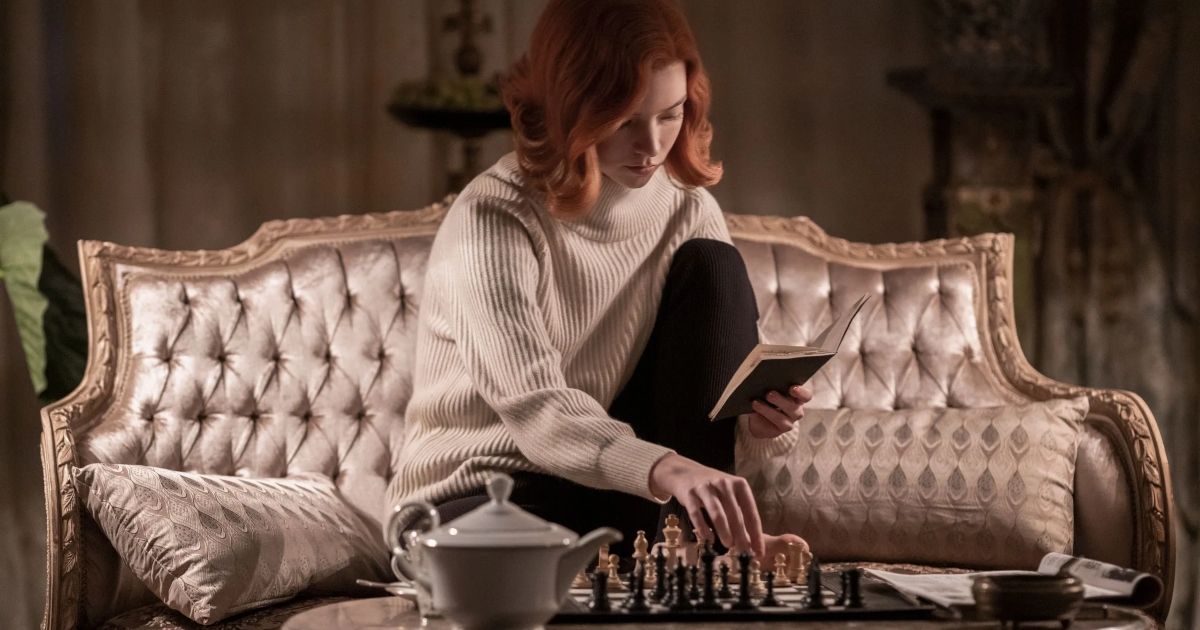 In 2020, The Queen's Gambit came to make our quarantined lives a bit better. Set in the late-50s and early-60s, the limited series focuses on a young chess prodigy, Beth Harmon (played by Anya Taylor-Joy), who grows up in an orphanage where she develops an addiction to tranquilizers. Created by Scott Frank, the show balances emotionally resonant storytelling with moments of glamour and romance.
Even though chess might not seem like the most riveting sport, the show proved us all wrong thanks to its dynamic editing, elaborate set pieces, and a Golden Globe-winning performance by Taylor-Joy. The Queen's Gambit won 11 Primetime Emmy Awards, including Outstanding Limited or Anthology Series, becoming the first show on a streaming service to win the category.
6
The Umbrella Academy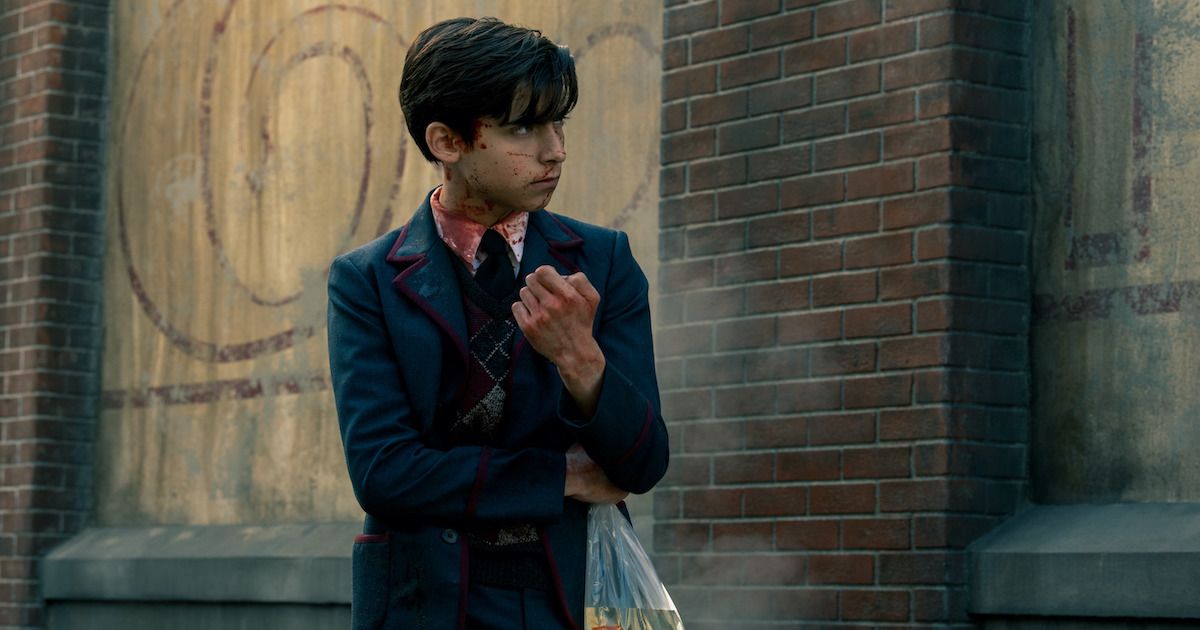 The Umbrella Academy is an unusual show, bringing together a bit of old-fashion comic book style, horror, and nostalgia for an undefined era. Seven "siblings" with superpowers are brought back together by the death of their father figure, but things get out of hand when one of them, presumed to be dead, comes back from the future, desperate to stop the end of the world.
Based on a comic book series by Gerard Way, the show pleased fans of the comic, while also adding many fans that had not heard of it before. The show is full of music, bright colors, and so many plot twists that viewers will never see the next one coming. The Umbrella Academy boasts an impressive cast, featuring actors such as Robert Sheehan, Elliot Page, Aidan Gallagher, and Emmy Raver-Lampman, with many new stars set to join for the fourth and final season.
5
When They See Us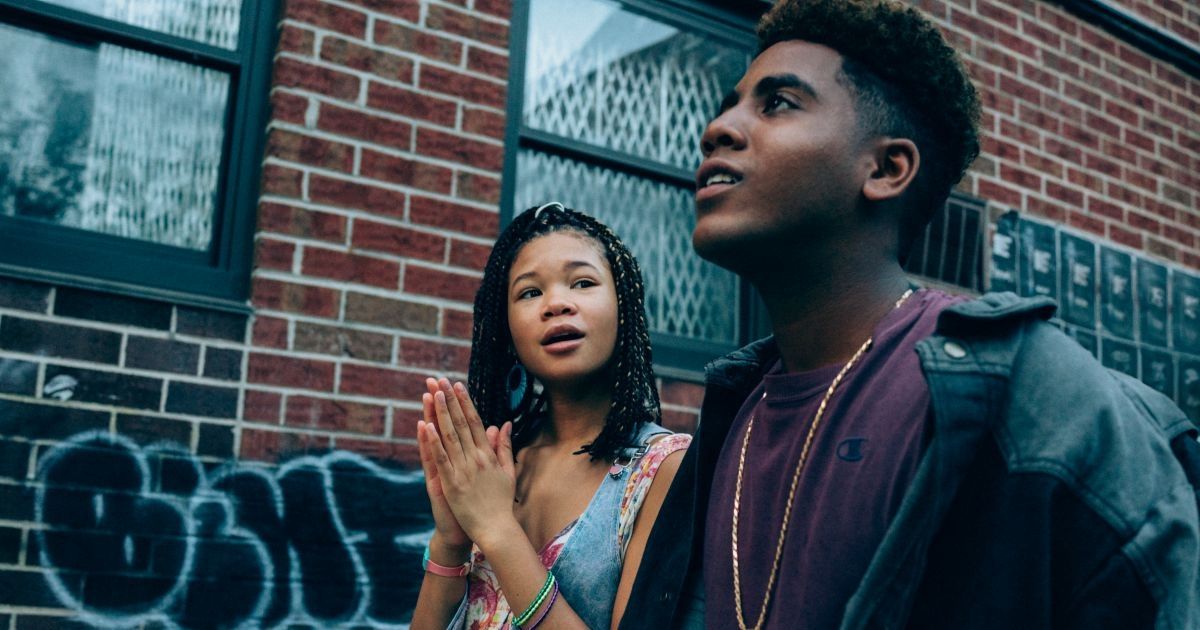 Based on a true story, When They See Us explores the lives and families of the "Central Park Five" in a heartbreaking and essential tale of racial discrimination in America. It was created by the great director Ava Duvernay and features gripping performances from an amazing ensemble cast, including Jharrel Jerome, Asante Blackk, Jovan Adepo, Michael K. Williams, Logan Marshall-Green, Joshua Jackson, Blair Underwood, Vera Farmiga, John Leguizamo, Felicity Huffman, and Niecy Nash, among others. The brutality and bigotry on-screen are sometimes hard to watch, which only makes it more important in our current society. When They See Us is a limited series, so fans don't expect more of the show.
4
The Crown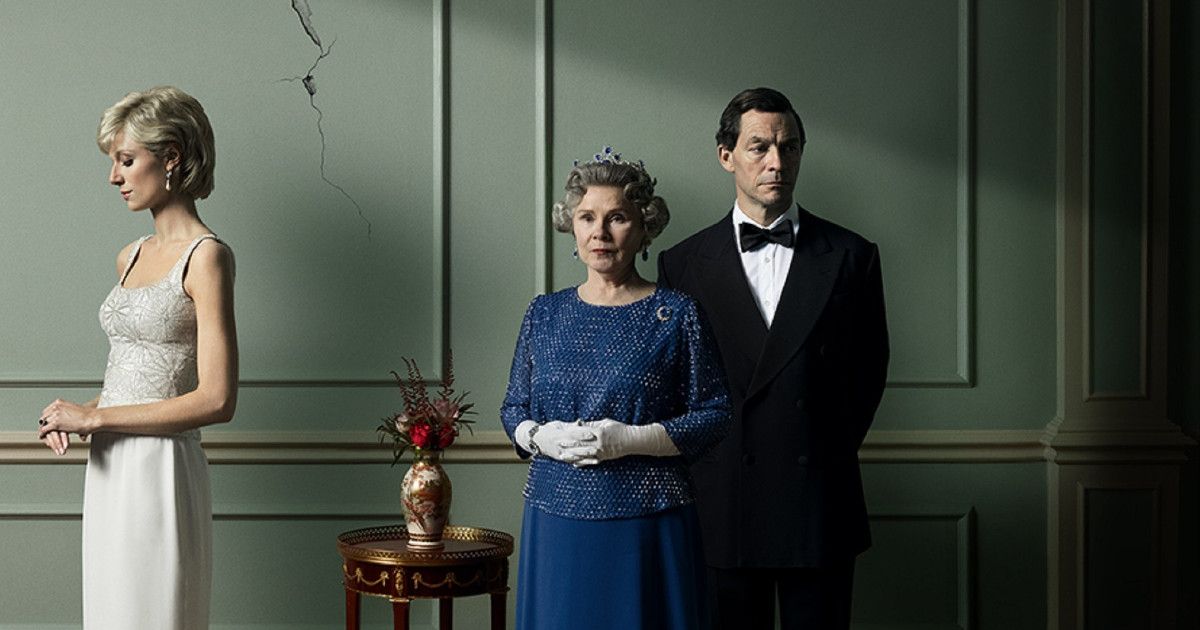 The Crown is one of the best period pieces of the 2010s. With impeccable wardrobes, lavish sets, monumental locations, captivating performances, and an award-winning script, the series manages to do the impossible: it humanizes British royalty. Creator Peter Morgan focuses on the reign of Queen Elizabeth II (played by Claire Foy, Olivia Colman, and, currently, Imelda Staunton), but through its now-five seasons, the series has also explored supporting characters like Margaret, Philip, and Diana. The series shows us that even the royals deal with heartbreak, indecision, and grief. The Crown is prestige drama at its best, bringing some conventions of the 2000s TV golden age to the streaming era.
3
Stranger Things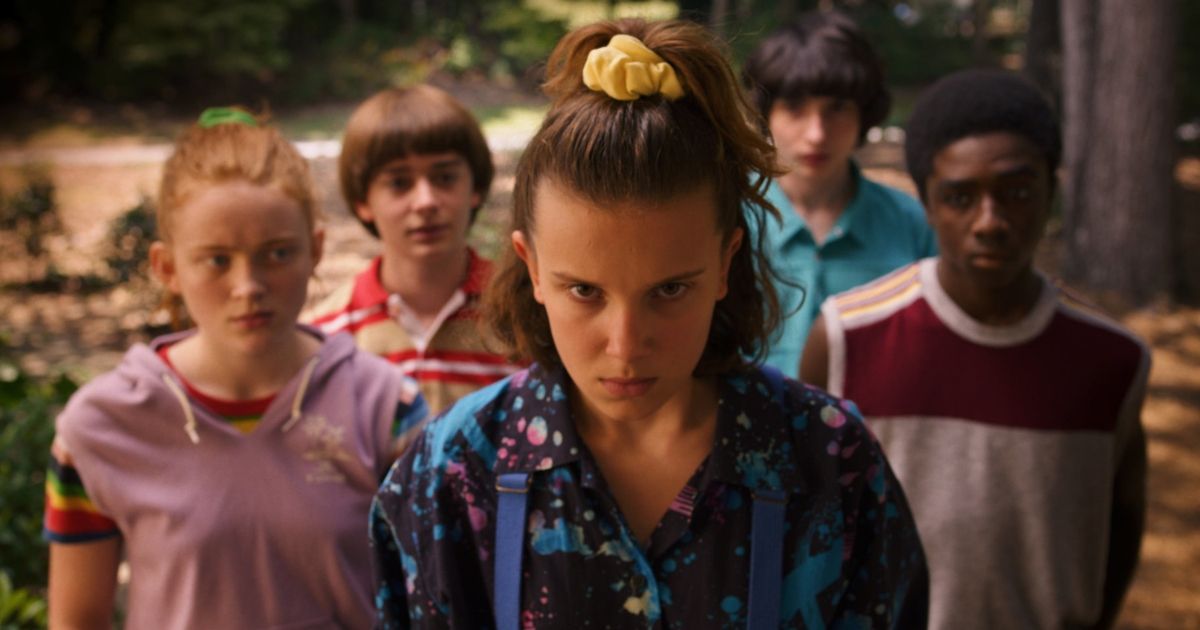 Perhaps Netflix's most popular show ever, Stranger Things follows a group of kids who meet a girl with superpowers named Eleven, played perfectly by Millie Bobby Brown. The show appeals to fans of horror thanks to its paranormal elements and is loved by 80s kids who appreciate the nostalgia factor, and it is enjoyed by casual fans who appreciate its comedy and beautiful cinematography.
Related: Stranger Things Creators Announce New Supernatural Series for Netflix
Stranger Things is a celebration of loyalty and friendship in the face of adversity and has received multiple Primetime Emmy Award nominations (and several wins) for Netflix, Golden Globe Award nominations, and a British Academy Television Award. It is a modern coming-of-age classic and one of the biggest television events of the last decade. There are currently four seasons on Netflix, with a heartbreaking Season 5 in the works. While the show is set to end after the next season, there may be spinoff projects created for fans who aren't ready to leave Hawkins just yet.
2
BoJack Horseman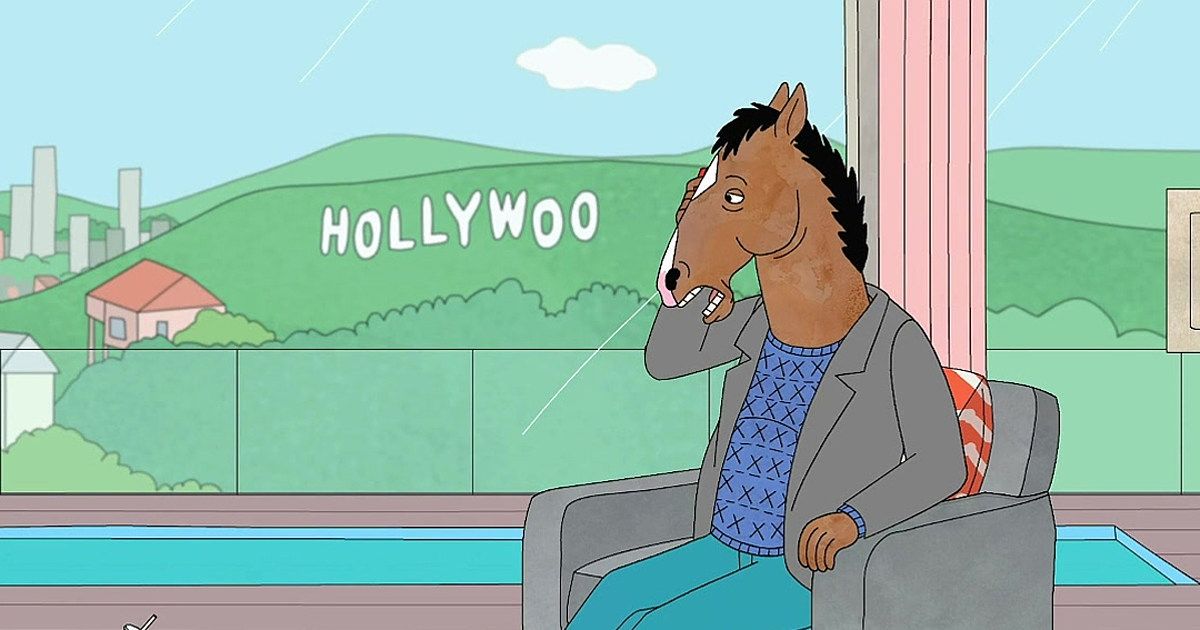 One could technically describe BoJack Horseman as a show about a talking horse, but the Netflix Original series is a universe of its own. Following in the tradition of the Simpsons and Family Guy, BoJack Horseman is an animated adult series with wild characters, fictional-yet-familiar cities, and an idiosyncratic sense of humor. Unlike animated shows of the past, this series is not afraid of dealing with depression, substance abuse, and a myriad of other sad realities of modern life.
It follows an anthropomorphic horse named BoJack Horseman (voiced by Will Arnett) who's also a washed-up star of a 1990s sitcom but also features the voices of comedic geniuses like Amy Sedaris, Alison Brie, and Paul F. Tompkins, along with a surprisingly funny Aaron Paul. BoJack Horseman combines comedy and drama in perfect amounts while giving us the "boldest cartoon episodes in decades" according to Esquire. While it is not Netflix's most popular or its most awarded show, BoJack Horseman is a cult classic that will likely stand the test of time, importantly addressing issues like mental health, suicide, substance use, asexuality, power, and how to find hope amidst despair, which is why it is one of the best Netflix Original series to date.
1
Squid Game
If you needed additional proof that Squid Game is a groundbreaking sensation, beyond the fact that your friends loved it, the Korean drama nabbed multiple Screen Actors Guild Awards at the 2022 ceremony. It goes without saying that many fans found Squid Game possibly the best Netflix original series. After creator Hwang Dong-hyuk spent a decade in the development of the show, Netflix finally gave the green light for its release, airing the series in September 2021.
The show centers around a contest wherein 465 members of the public, all incredibly deep in debt, play a series of children's games in the hope of winning an extremely large cash prize. However, it quickly becomes apparent that the consequence of losing the games results in a fate far worse than they expected.


This story originally appeared on Movieweb