Netflix's Extraction 2 promises a thrilling follow-up to Extraction, which is shaping up to be the greatest action franchise in Chris Hemsworth's resume. Extraction stars Hemsworth as a mercenary hired to rescue and protect the son of a crime lord. Directed by Sam Hargrave, it's based on the graphic novel Ciudad, co-written by Anthony Russo, Joe Russo, and Ande Parks, with Joe adapting it into a screenplay. Extraction has received mixed reviews since its release, with critics praising it for its action and stunts, but calling out its rather thin storyline. Yet, it is precisely this combination that has allowed Extraction to be at par with if not arguably better than franchises like John Wick, Nobody, and other pillars of Western gun-fu.
Extraction and Extraction 2 director Sam Hargrave is a veteran stunt performer and coordinator, whose previous credits include Avengers: Infinity War and Avengers: Endgame, with Extraction being his feature directorial debut. One of Extraction's most ambitious sequences is a 12-minute car chase and gun battle styled to look like a single uncut shot, and the Extraction 2 trailer hints at something similarly epic in the sequel. The ending of Extraction is deliberately left ambiguous regarding Tyler's fate, but the Extraction 2 trailer confirms Chris Hemsworth is most definitely reprising his role. Here are all the Extraction 2 updates Netflix has given up, so far.
Related: Netflix's Extraction Ending Explained: Is Tyler Really Dead?
On April 2023, the Russo brothers confirmed that Extraction 2 could lay the groundwork for a full trilogy of movies about Tyler Rake. In particular, Joe Russo, who wrote the screenplays for Extraction and Extraction 2, said that he's open to a third movie, especially after the results of Extraction 2. Here's Joe's full quote regarding the possibility of Extraction 3:
I mean, you never want to anticipate the audience's response, but there's certainly room for an Extraction 3. There are some surprises in Extraction 2 that could open up the world of Extraction, on top of which, I think Sam Hargrave did an incredible job with this film, and I think that he has topped the first one.
Related: Extraction 3 Chances Addressed By The Russo Bros. Ahead Of Sequel's Premiere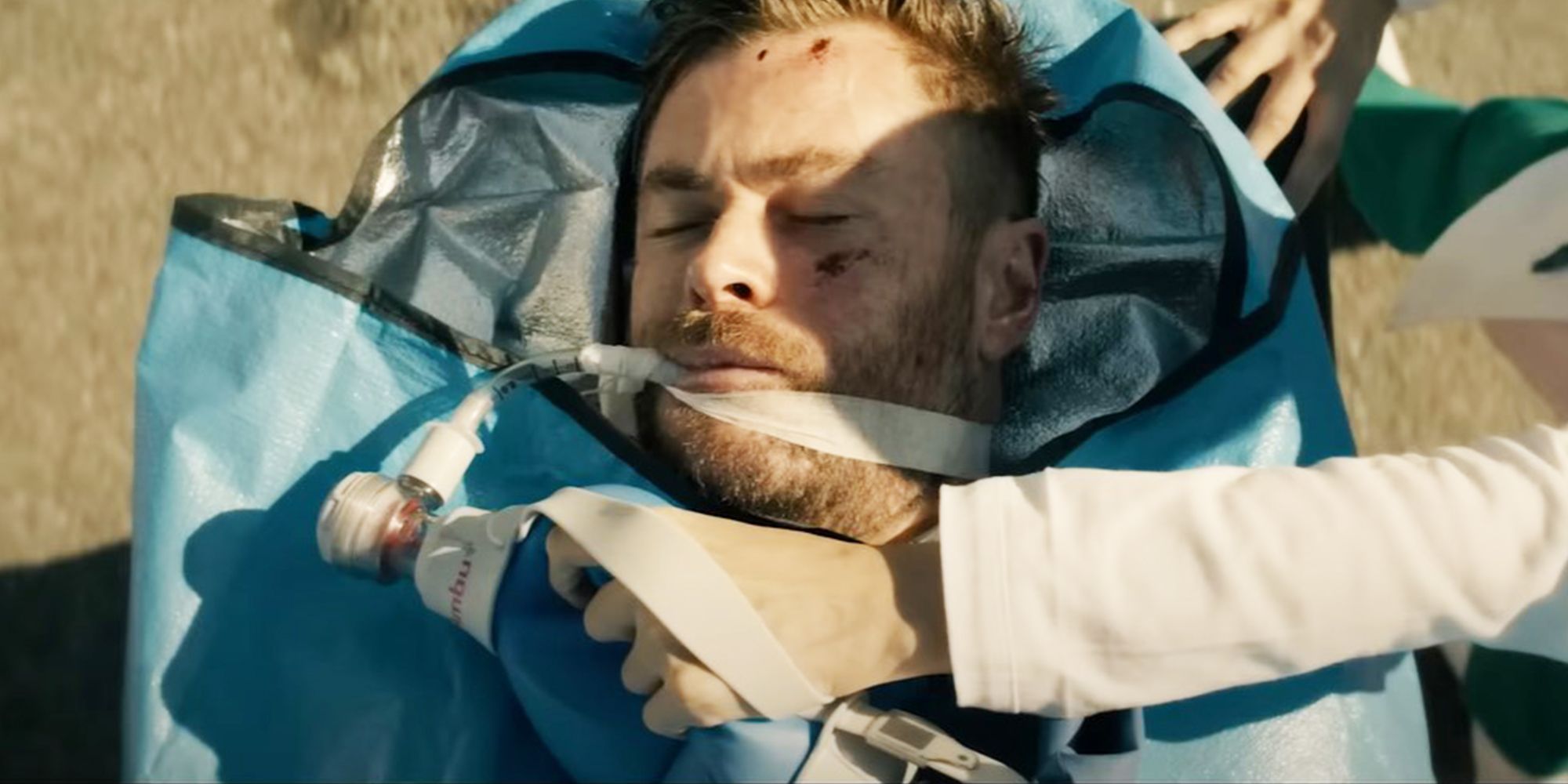 Extraction 2 has been confirmed since May 2020 – just weeks after the release of Extraction – and in December of that year, the Russo brothers officially expressed their desire to turn Extraction into a full-blown cinematic universe. In January 2021, reports (via Republic World) suggested that the Russo brothers could already be working on a spinoff starring Randeep Hooda's Saju Rav, the former paramilitary bodyguard charged with protecting Tyler's target. Extraction 2 wrapped filming in March 2022, but the Russos have not given any other significant updates regarding Extraction 3 or any future spinoffs. That said, more news could come after the official release of Extraction 2.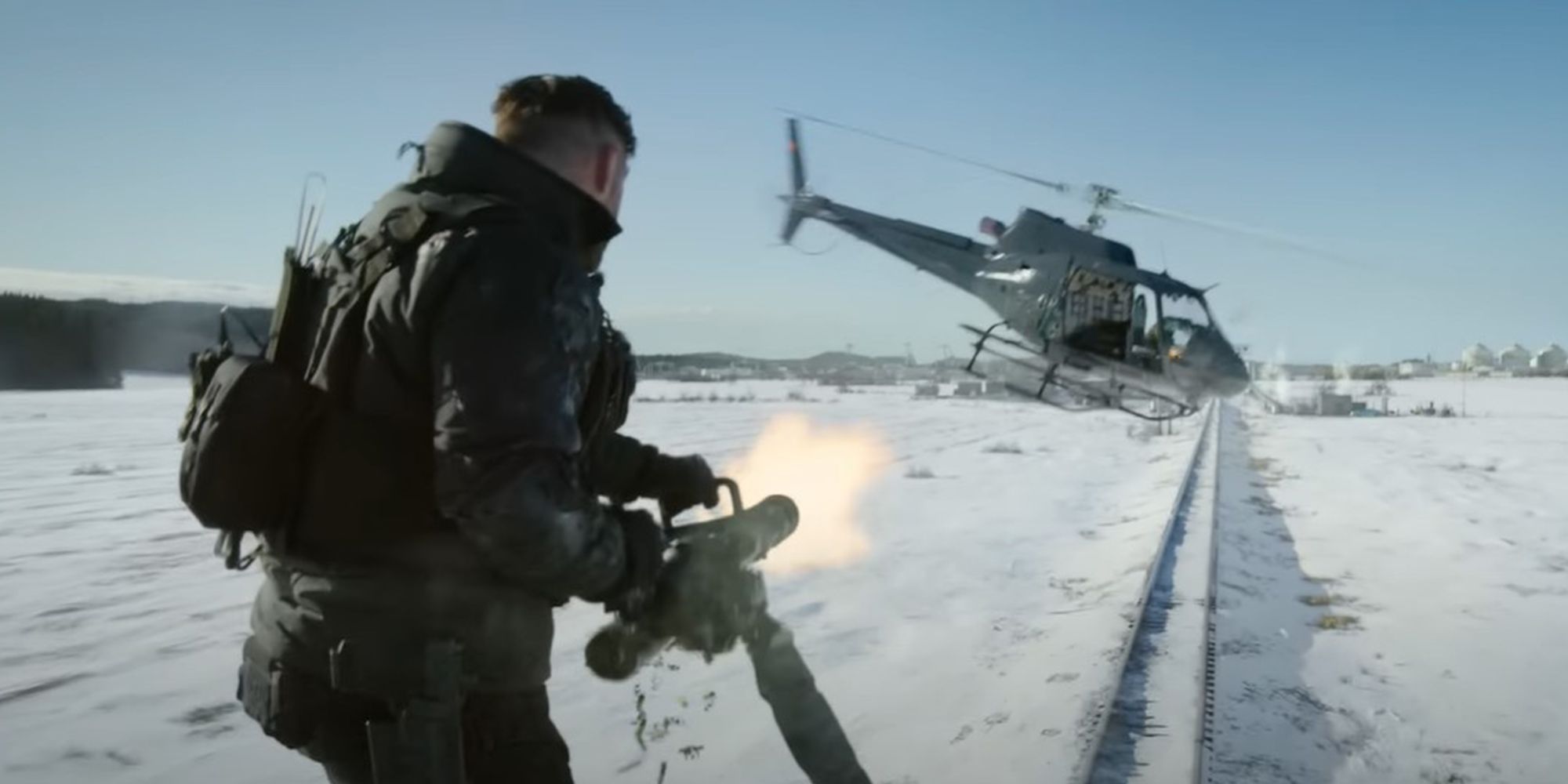 The official Extraction 2 release date is June 16, 2023. Extraction 2 will also start showing in theaters in the U.S. on the same day. Notably, the release date comes a little less than a year after Extraction 2 finished filming in March 2022.
Extraction 2 will see the return of Chris Hemsworth as Tyler Kane, Golshifeh Farahani as Nik Khan, and Adam Bessa as Yaz Khan. The official cast list suggests that they are the only characters returning for the sequel. Notable additions to the Extraction 2 cast include Tinatin Dalakishvili as Ketevan – Tyler's new target for extraction – Black Widow's Olga Kurylenko as a character named Mia, and actor and martial artist Daniel Bernhardt as Konstantine. Other new cast members include Andro Jafaridze as Sandro, Miriam and Marta Kovziashvili as Nina,
George Lasha as Sergo, and seven-time World Arm-wrestling Champion Levan Saginashvili as Vakhtang.
Related: Netflix's Extraction Cast Guide: Where You Know The Actors From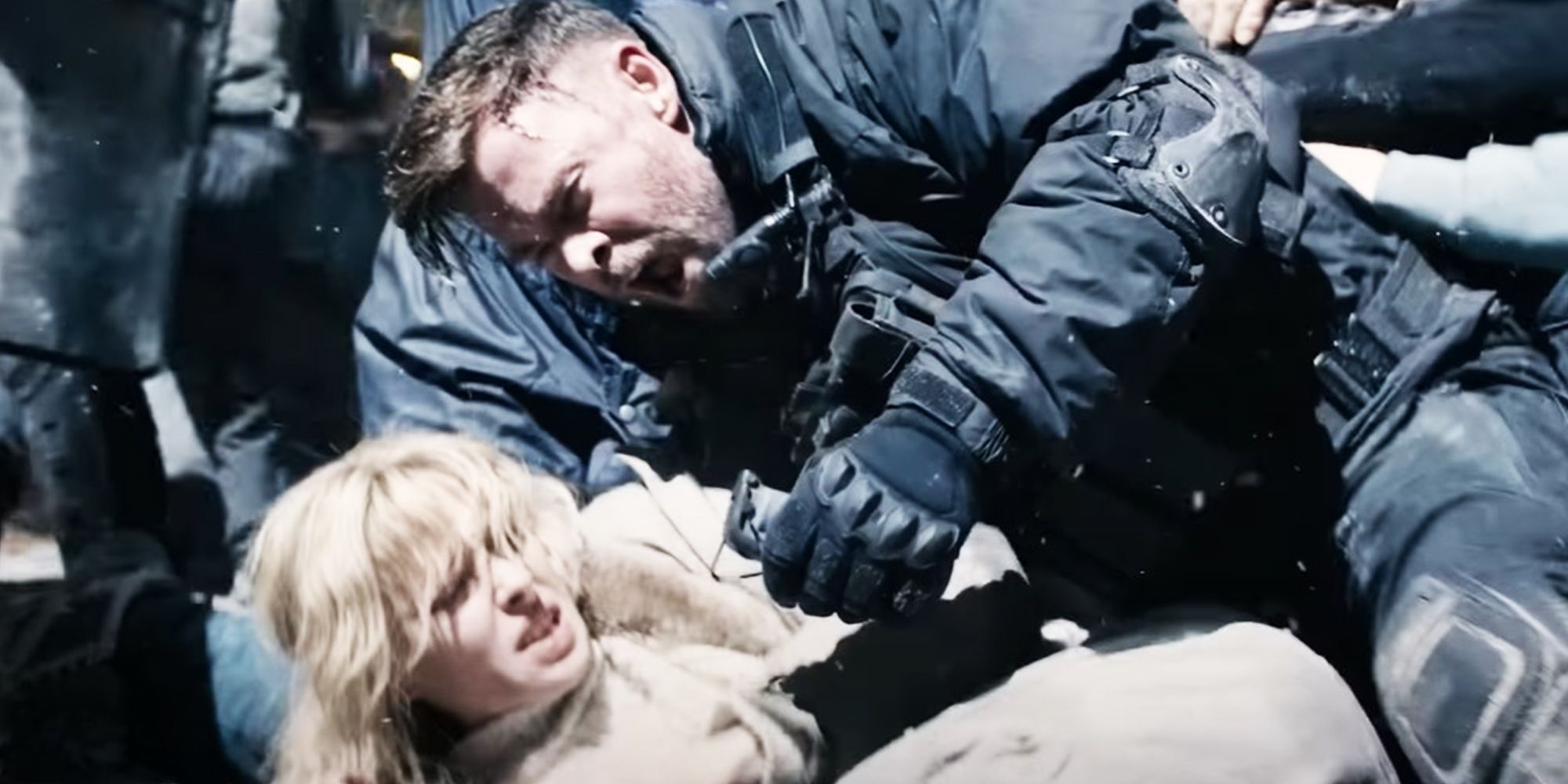 Warning: SPOILERS for Extraction ahead.In Extraction's climactic final battle, Tyler apparently sacrifices his own life to ensure that his young charge, Ovi (Rudhraksh Jaiswal) makes it to safety. After receiving at least two life-threatening bullet wounds along with an assortment of other injuries, Tyler falls off a bridge and plunges into the water below, disappearing from view. However, in the final shot of the movie, an out-of-focus figure watches Ovi swim. Hargrave told IndieWire that Tyler explicitly died in the original version of the script, but that this was changed after test screenings to make Extraction's ending more ambiguous:
"If people on one hand feel like the story is complete and is a story of redemption through sacrifice, then for them it'll be where the kid is imagining [Rake standing there], and then now you go, 'Yes, I'm satisfied.' If you feel like you love Tyler Rake and you want a sequel, and you're like 'There's no way, you can't kill him!' then that's Tyler Rake standing there looking at you. So we kind of purposefully did not pull focus to the character standing there."
Indeed, the Extraction 2 trailer reveals that not only is Tyler Rake alive, but that Nik and Tyler are back to their old ways. This time, Tyler will be rescuing a young woman named Ketevan and breaking her out of a Russian prison. Though earlier statements by the Russo brothers suggested that Extraction 2 could be a prequel, the trailer reveals otherwise, and indicates a time jump to when Tyler has recovered from his grave injuries in Extraction. Though the trailer is action-packed, it reveals very little about the actual story, save for how Tyler will be extracting another target from a Russian prison.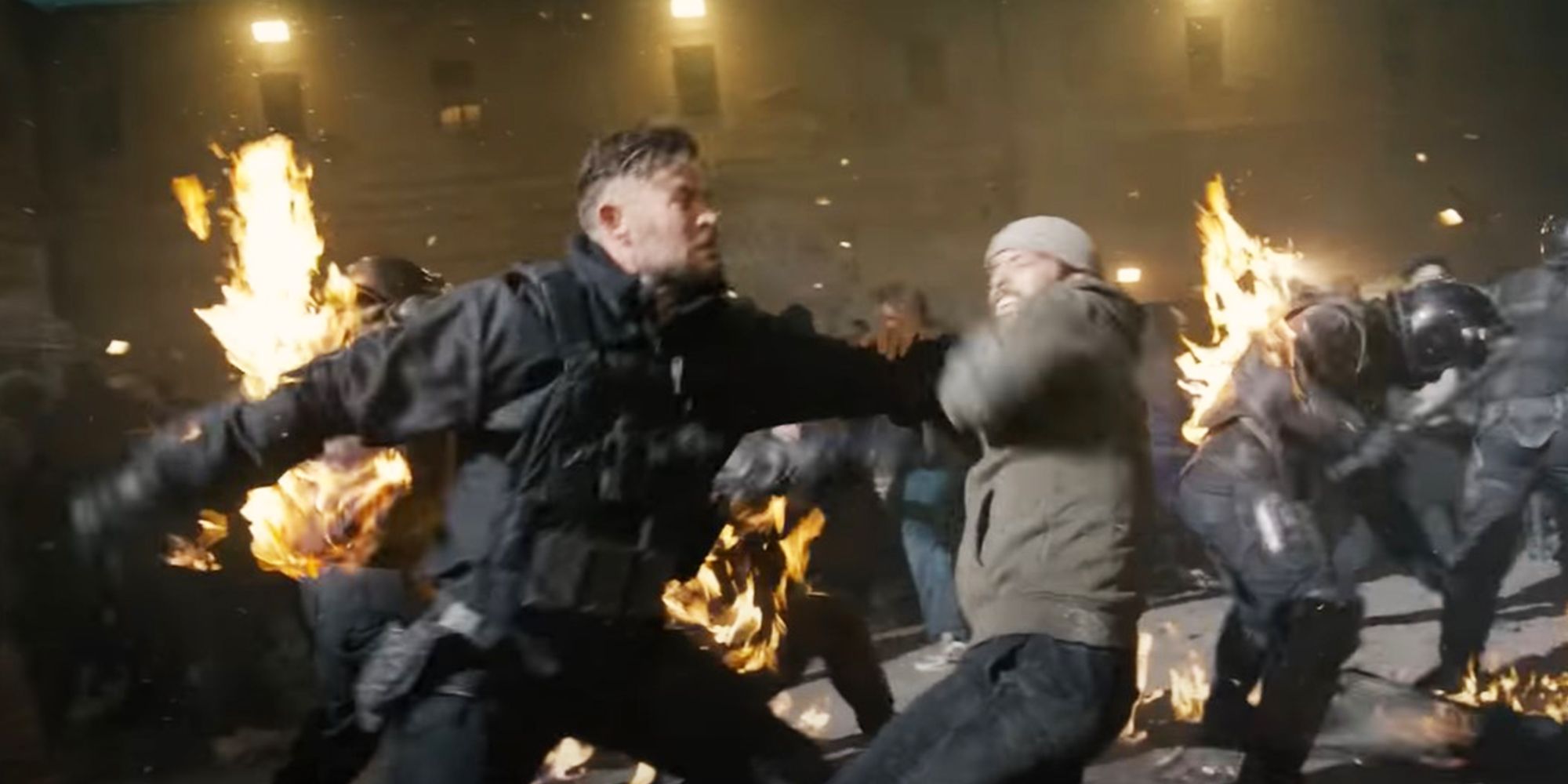 The Extraction 2 trailer opens with Tyler approaching Ketevan and telling her to "move it," echoing how he took charge of Ovi (Rudhraksh Jaiswal) when they first met in Extraction. Tyler and Ketevan's escape is delayed by a riot at the Russian prison, and Tyler is briefly taken out of commission while some men carry Ketevan away. While out cold, Tyler recalls his final moments in the Extraction ending, being carted away to the hospital, and the time his deceased son was sick. As this happens, the disembodied voice of Golshifteh Farahani's Nik says, "Tyler? You were clinically dead nine months ago… but you fought your way back." Nik continues, "You came back for this. Why?"
As Tyler awakes in the hospital in his visions, so does the real Tyler come to in the middle of the prison riot. This is followed by an extended preview of another stylized continuous long-shot of Tyler dishing out brutal beat downs. Chris Hemsworth is literally on fire after he blocks an incendiary projectile with a riot shield, and then continues fighting off several attackers with his right arm ablaze. Director Sam Hargrave has commended Hemsworth for agreeing to use real fire instead of CGI, as it definitely lends a sense of urgency to the scene.
Related: Extraction 2 Trailer: Chris Hemsworth Is Set On Fire For Wild Fight
Meanwhile, the last part of the Extraction 2 trailer shows Tyler using a heavy rotary machine gun aboard a train to take down a helicopter. The Extraction 2 trailer doesn't reveal much else in terms of story. However, it's clear that Extraction 2 will be just as action-driven and filled with insane stunts as the original. Moreover, with Extraction 2's deuteragonist not being a child, the sequel could tell a story that's closer to the original graphic novel by giving Ketevan and Tyler a romantic angle. As Tinatin Dalakishvili is 32 years old in real life and Chris Hemsworth is 39, Extraction 2 could adapt a more age-appropriate version of the original story, where Tyler develops a romance with the 18-year-old girl he rescues.


This story originally appeared on Screenrant