As dawn broke, just hours before Russia's Victory Day parade, explosions sounded over the Ukrainian capital.
The windows of buildings shook from the shockwave of missiles that were intercepted.
It is becoming a nightly occurrence after what felt like a lull in attacks on cities and towns.
And it is extremely unnerving.
Ukraine war latest – Russia faces 'imminent defeat'
President Volodymyr Zelenskyy, who was meeting with the leader of the European Commission Ursula von der Leyen, said it was another desperate sign that Russia's war is failing.
"The number of missiles is increasing. But in my opinion in the Russian Federation, the political military authority needs to sell something to their society. Because they aren't achieving anything, and their society wants something radical and they support it, like the number of casualties. They always support it."
The strikes here have now been going on for months but they have failed to break the resolve of this nation.
But the latest salvos come against the backdrop of a looming Ukrainian counter-offensive.
Its military has received extensive supplies of Western ammunition and equipment – including tanks and armoured vehicles.
Russia holds 'scaled back' Victory Day parade

Many of the units who will be fighting are still training for the coming assault and they are optimistic they can win.
We joined Georgian fighters in a secret location in Kyiv as they refined techniques in urban combat.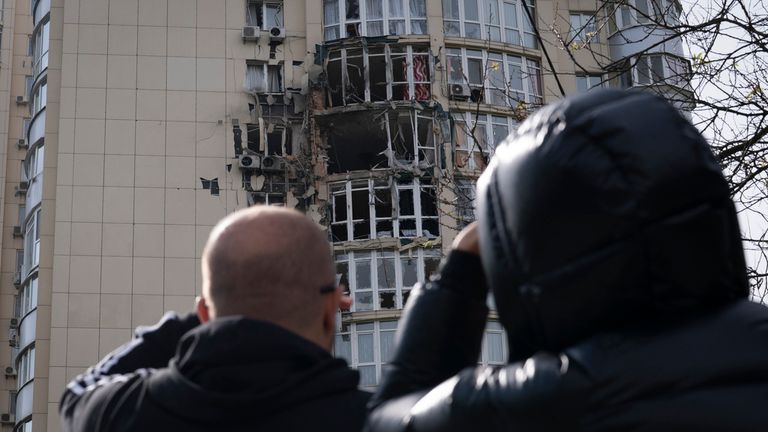 Their drone operator told us they are nearly ready for active duty.
Read more:
Russia's scaled-back 2023 Victory Day parade compared to previous years
Putin's 'grotesque fictions' exposed on much-changed Victory Day
"We are in great spirits, highly motivated and we are training. We have exercises up to four hours per day. We are ready in our hearts and souls to start the operations that we have to start already. It's time to start the counter-offensive and to get back all Ukrainian territories."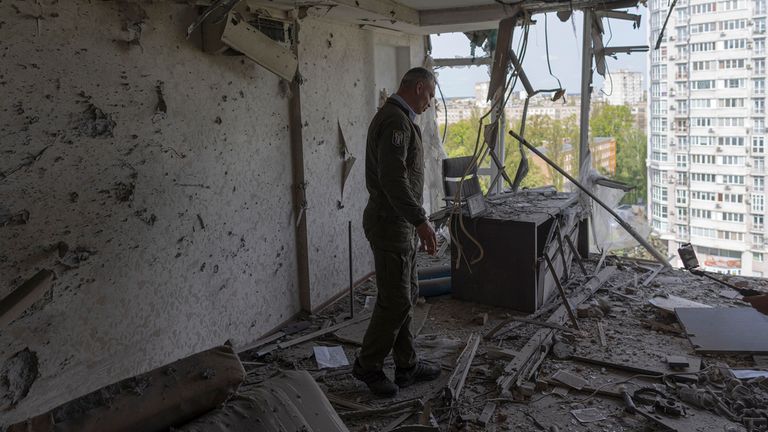 But a breakthrough will not be easy. Frontline movement has been measured in metres for months.
Analysis of satellite imagery shows Russia has used this time to build long defences across the frontline.
The first attack could be in the south, where Ukraine could try to break the Russian land bridge to Crimea.
But Ukraine knows success is vital.
Its counter-offensive may be the only chance it gets to change the dynamic on the battlefield and guarantee continued Western support.


This story originally appeared on Skynews