Everyone is familiar with powerhouse actor, screenwriter, producer, and director Mel Columcille Gerard Gibson, better known professionally as Mel Gibson. He has worked on over 60 films and has received several accolades. As an actor, he has appeared in a wide range of genres, including drama, action, thriller, epic, comedy, romance and even stop-motion animation, having voiced one of the leads in Chicken Run, the popular 2000 film from DreamWorks Animation (though he will not be returning for the 2023 sequel).
Those acting credits alone would be enough to cement any artist's stardom, yet Gibson is also known for his work as a producer and director, especially with historical fiction. His filmmaking skills have been recognized early on, when he earned Best Picture and Best Director for his second film Braveheart, along with his nods for the controversial religious titleThe Passion of Christ,and the critically acclaimed war drama Hacksaw Ridge. Overall, Gibson is among the most versatile, well-rounded, working professionals in the entertainment industry. His career spans over 40 years and is still going strong, albeit behind the camera. Here are some of his best performances, ranked.
Updated on May 9, 2023: If you're a fan of Mel Gibson, you'll be happy to know this article was updated with additional Mel Gibson performances by Mona Bassil.
10
Ransom
Directed by Ron Howard and scored by James Horner, the 1996 action thriller Ransom earned Gibson a nomination for Best Actor at the Golden Globe Awards for his portrayal of Tom Mullen, a distressed but relentless billionaire father whose son is kidnapped at a science fair. Also starring are Rene Russo as his wife Kate, Brawley Nolte as their son Sean, Gary Sinise as Detective Jimmy Shaker, Delroy Lindo as Special Agent Lonnie Hawkins, Liev Schreiber as the kidnapper Clark Barnes, and Donnie Wahlberg as Cubby Barnes.
Upon receiving a ransom email, Tom takes matters into his own hands, meeting one of the kidnappers in a failed money drop-off attempt, going on TV and pleading with the kidnappers to return Sean, doubling the bounty when his son's blood-stained shirt is sent, and even finding and catching the real mastermind behind this ordeal. Gibson is convincing through and through as the events unfold, keeping audiences gripped and emotionally involved.
9
Maverick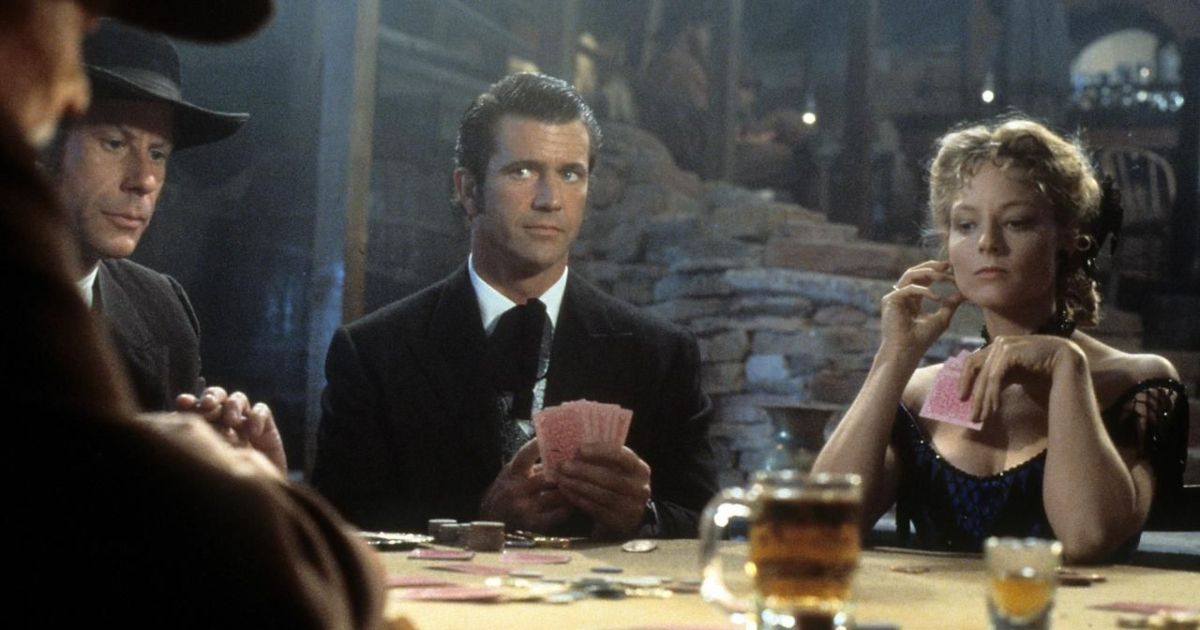 This Richard Donner Western comedy, featuring Jodie Foster, Alfred Molina, and James Garner, is based on the 1957–1962 television series of the same name. Turning a TV show into a big-screen movie can sometimes be a disastrous move, featuring too many copied scenes and performances. However, Maverick is unique and original in its own way. It hit the movie theaters in 1994 and was both a critical and commercial success.
It follows gambler Bret Maverick (Gibson) as he sets out on a quest to prove that he is the best poker player around. Chaos ensues when he becomes entangled with con artist Annabelle Bransford (Foster). What follows is a battle of wits and charm to see who will eventually win the prize money. Gibson is in rare laid-back form, acting both witty and gullible. In addition, he beautifully captures the essence of the original Bret Maverick, without resorting to redundant imitation.
8
The Year of Living Dangerously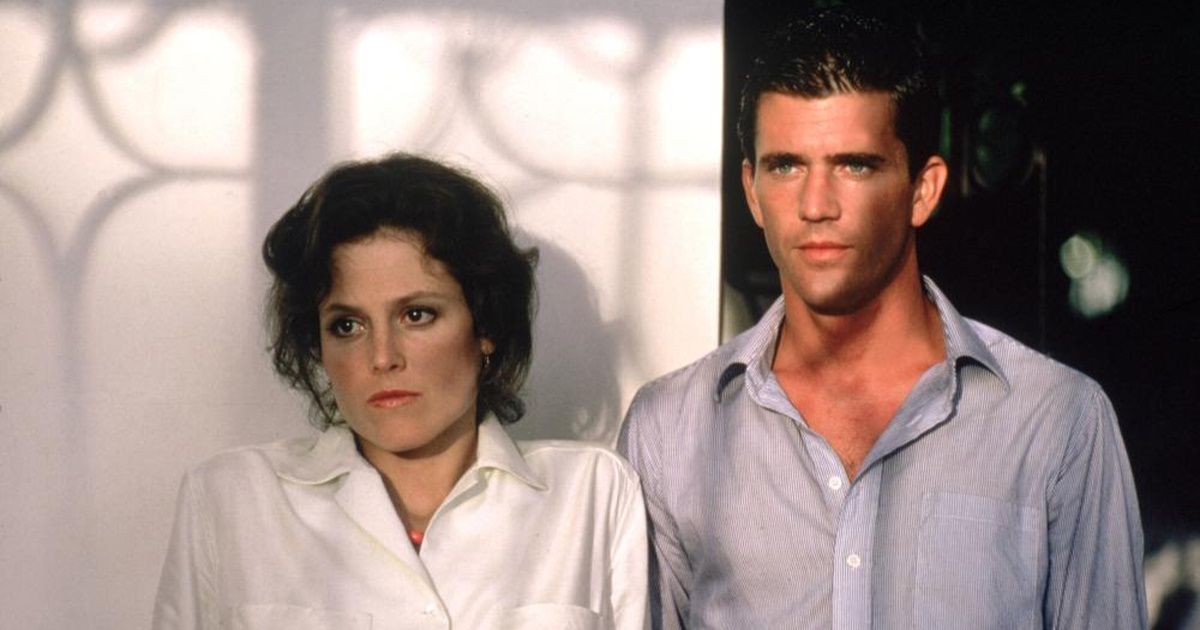 Director Peter Weir's 1982 romantic drama The Year of Living Dangerously follows Australian reporter Guy Hamilton (Gibson) as he travels to Jakarta, Indonesia, and risks his life to cover the communist uprising and overthrow of President Sukarno. Based on the 1978 novel of the same name by Christopher Koch, ​​​​​The Year of Living Dangerously combines elements of history and romance, as it follows the developing relationship between Hamilton and British reporter Jill Bryant (the prolific Sigourney Weaver).
Related: Here Are Some of the Best Cinematic Historical Dramas
​​​​​This is one of Gibson's earlier films, but it still showcases his incredible talent and presence on screen. His performance also resonated with critics, with Roger Ebert writing, "This is what great acting is, a magical transformation of one person into another," and Bob Thomas of the AP saying that "Mel Gibson establishes his leading man status" in the film.
7
What Women Want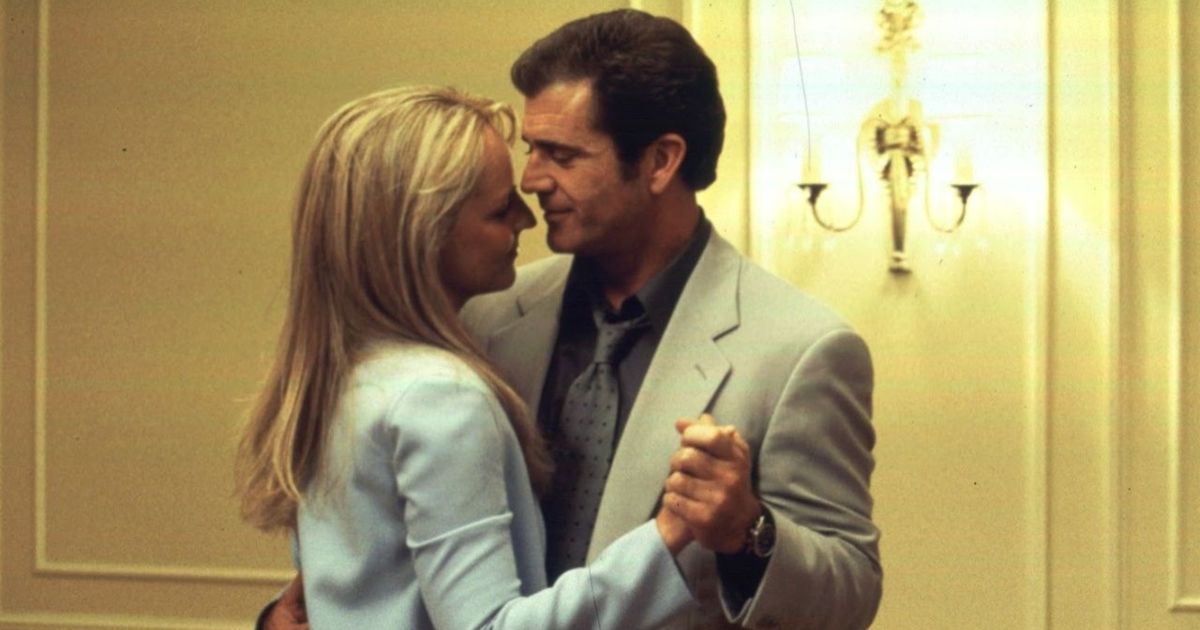 This romantic fantasy comedy follows unapologetic ladies' man Nick Marshall (Gibson), who thinks of himself as God's gift to women. As a Chicago advertising executive, his job is to get into the minds of his clients to sell more products. However, after an accident testing out a new feminine product, Nick discovers that he can now read the minds of women. Even more surprising to him is that many of his female coworkers dislike him and consider him to be sleazy.
Now, armed with his new ability, Nick resolves to change his attitude and strives to make the world a better place, one happy woman at a time. Charming, goofy, oblivious, and even obnoxious at times, Gibson plays it all beautifully, earning himself a Golden Globe nomination in this Nancy Meyers film. Is What Women Want predictable and even a little sappy at times? Absolutely, but it's cheesy in all the right ways, and Gibson is absolutely charming in it.
6
Gallipoli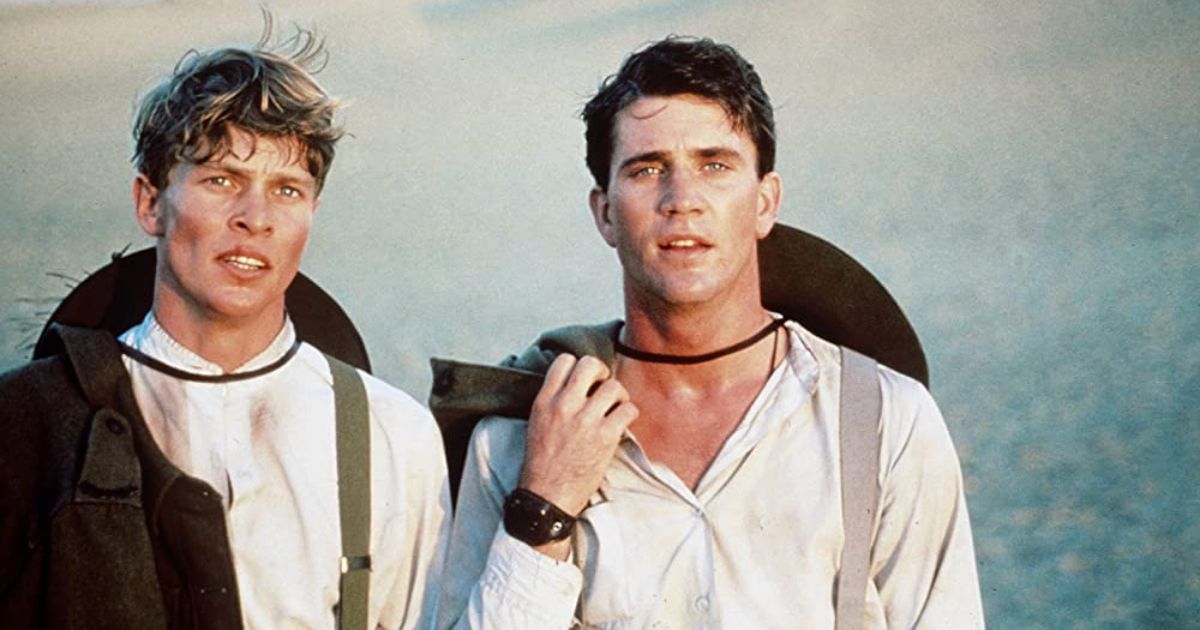 In the 1981 Australian war drama, Gallipoli, Gibson plays Frank Dunne, a penniless, ex-railway laborer with nothing to lose and everything to gain. He enlists in the Australian Army during the First World War, but soon discovers that this new adventure is not quite an easy, penny-making ride.
Gallipoli was popular among moviegoers and critics alike, with a Rotten Tomatoes rating of 91% and an Audience Score of 83%. Gibson worked with director Peter Weir in this haunting title, with Michael Chilton of The Telegraph calling it, "One of the most elegiac anti-war films ever made. It's hard not to feel tears welling at the heartbreaking climax which depicts the Battle of the Nek, a doomed push against the Turkish trenches."
5
Signs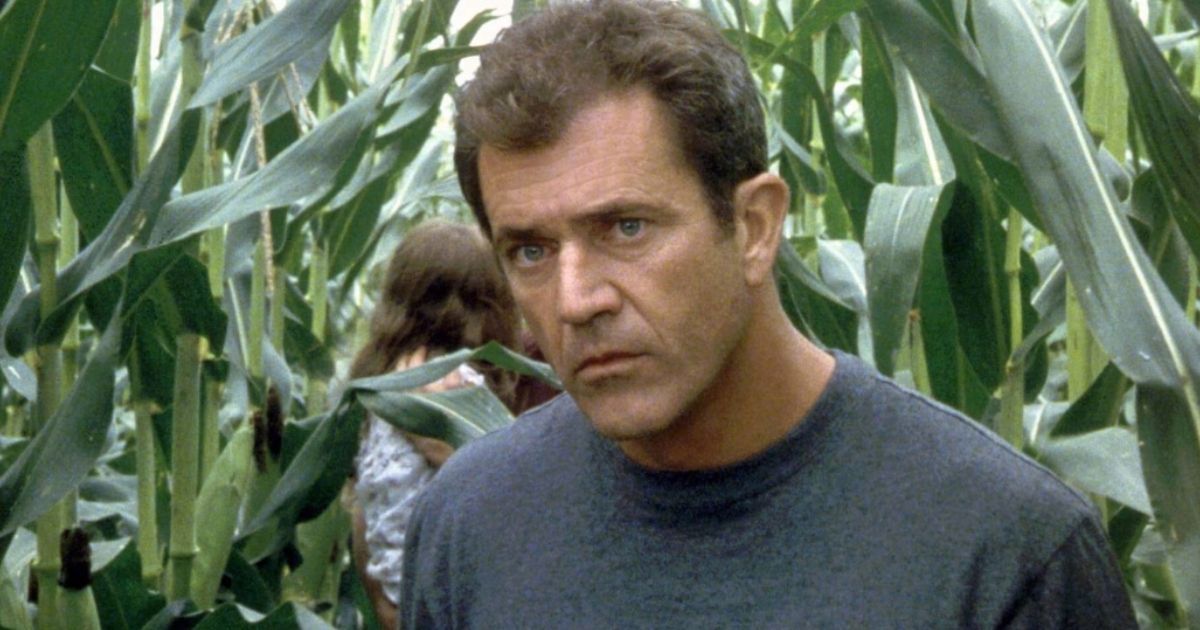 Gibson dipped into the science-fiction horror world in M. Night Shyamalan's 2002 box-office hit Signs, opposite Joaquin Phoenix. In this movie about crop circles, hostile aliens, grief, survival, existentialism, and faith, he plays Graham Hess, a farmer, widow, and former Episcopal minister who has doubts about God. Phoenix stars as his younger brother Merrill, a failed baseball player staying with him and his two children, the asthmatic preteen son Morgan (Rory Culkin), and the endearing little girl Bo (Abigail Breslin).
Gibson gives a solid and convincing performance, ranging from vulnerability, doubt, and self-contemplation, to calm yet authoritative protectiveness when his family is attacked by aliens, to tearful desperation when he thinks Morgan has been killed. Not to mention his co-parenting chemistry with Phoenix. Per The Hollywood Reporter, "Audiences are used to the casual way Gibson treats many roles, but here he is really trying to achieve a heightened level of intensity with his character. The effect is both good and bad. The good is the honest emotion he puts into the role. The bad is you sense his struggle, the actor's tricks to get there."
4
Mad Max Series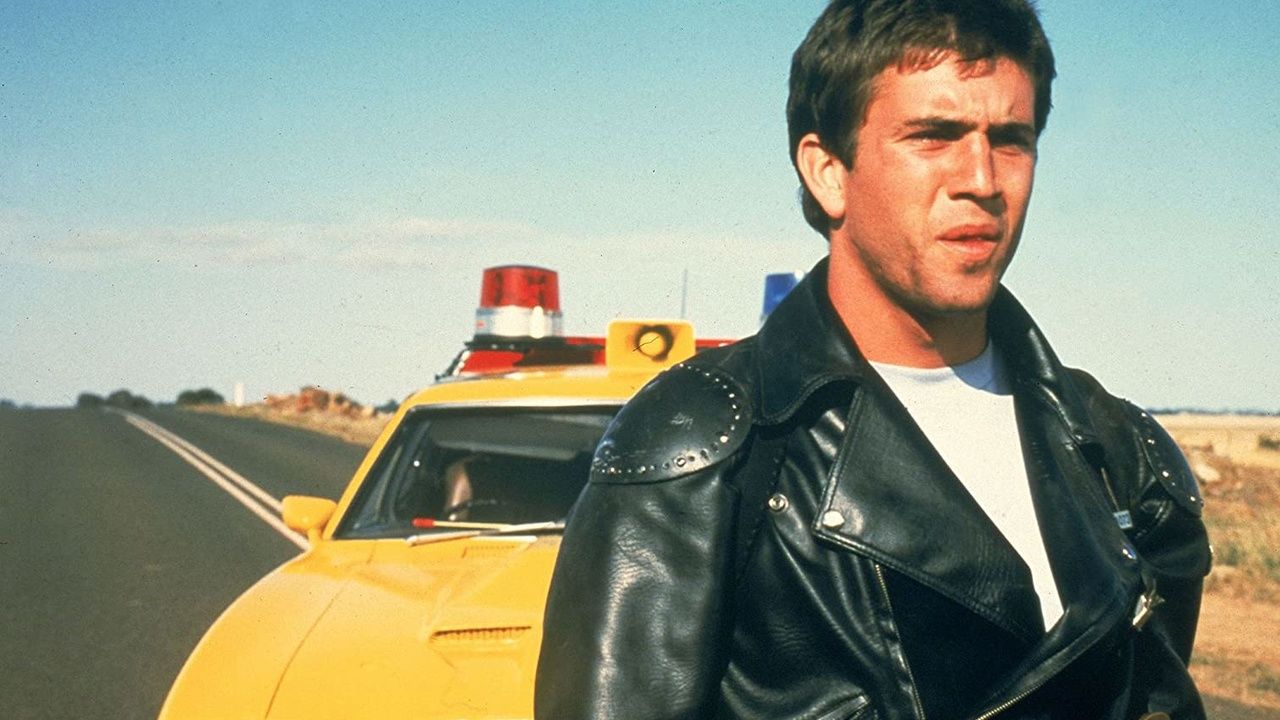 Mel Gibson gained worldwide fame for his breakout role of Max Rockatansky in the first three installments of the popular post-apocalyptic action series Mad Max. The franchise is set in the not-too-distant future, when famine and financial chaos have taken over the world, and the human population has dwindled. The few humans who remain live in a lawless and chaotic world. Max is hellbent on revenge after his wife and son are brutally murdered by a notorious gang. Upon avenging them, he is fueled by his will to survive in a deteriorating world. The series is hailed as a classic, with Gibson's role now considered iconic.
3
Lethal Weapon Series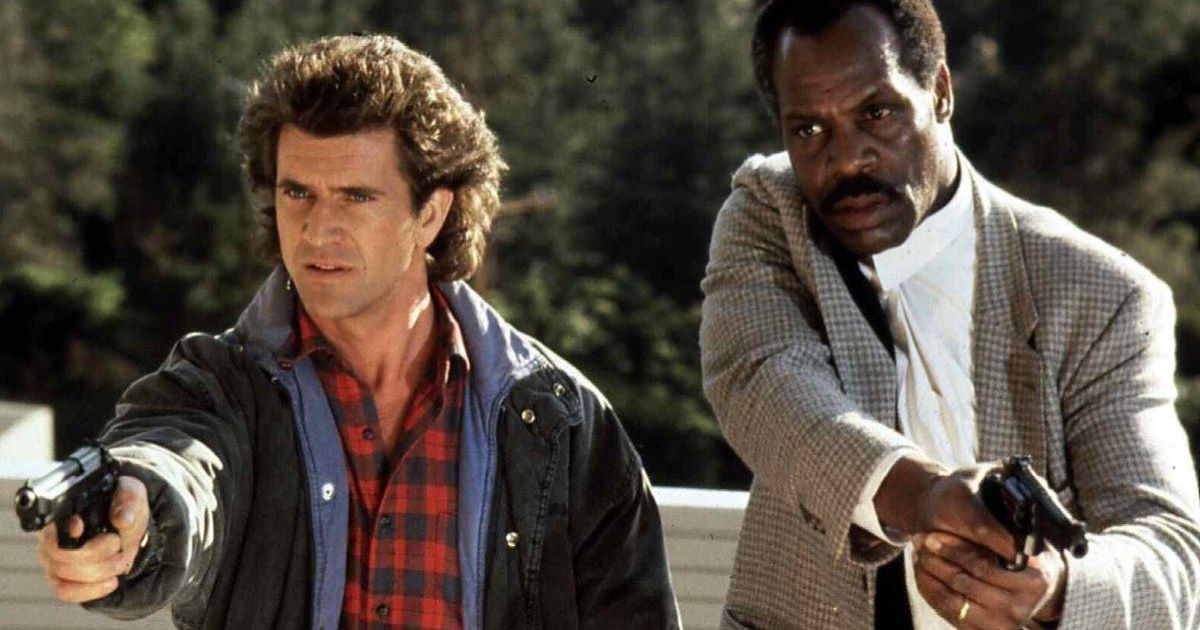 Another one of the actor's memorable roles is Martin Riggs in the buddy cop film series Lethal Weapon. After the death of his wife, grieving police detective Riggs dives into the thrill of his job, making reckless decisions, with little regard for his life. He is partnered with Roger Murtaugh (Danny Glover), an older police officer who just wants to finish his career and retire. The series follows the partnership of these two characters, who are polar opposites, and who eventually become friends and embrace their differences.
The performances from Gibson and Glover work very well, as both are strong in their convictions, clashing at times, and yet they bring out the best in each other, as is the case with all dynamic duos. Their charm and humor are palpable, giving the audience timeless lines like, "I'm too old for this s**t."
2
The Patriot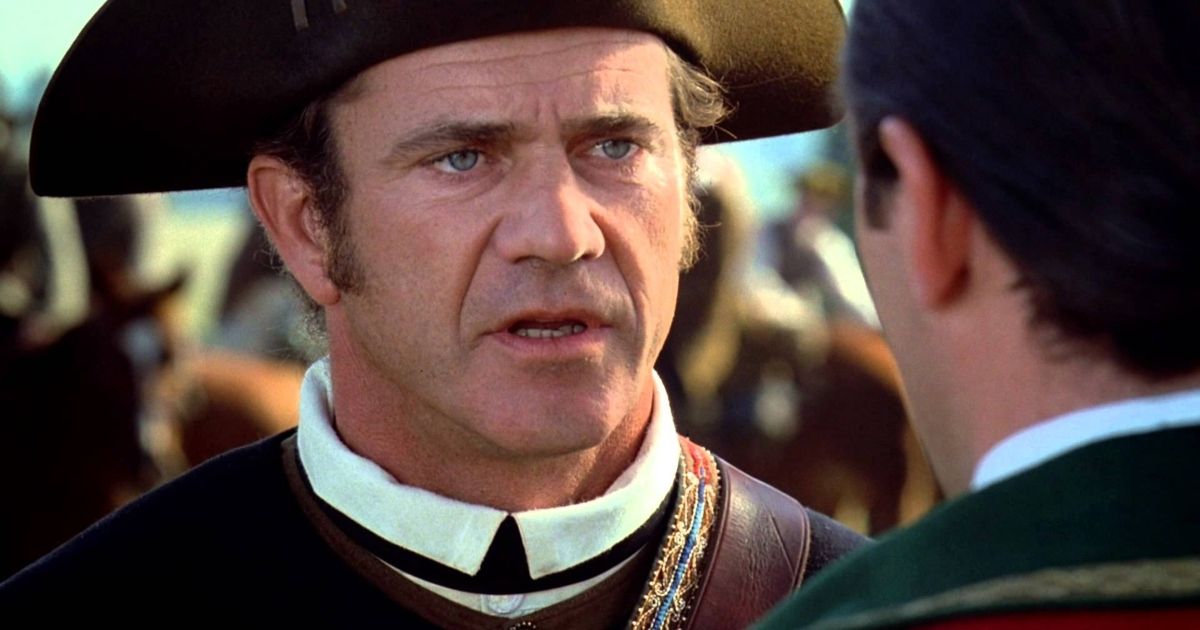 Written by Robert Rodat, directed by Roland Emmerich, and featuring Chris Cooper, Heath Ledger, and Jason Isaacs, the 2000 epic historical war film The Patriot follows the story of the peaceful farmer Benjamin Martin (Gibson) who is reluctant to join the American Revolution. However, after the British army brutally murders one of his sons, Benjamin enlists, determined to make the occupiers pay.
Related: Mel Gibson's Highest Grossing Movies, Ranked
The Patriot shows the tragic effects of war, destroying lives and ripping families apart. While some of the movie's plot points can be a bit unbelievable, Gibson's performance stands out as memorable and even tear-jerking at times, especially as a grieving father, especially after his other son suffers the same fate. It's that unwavering love that fuels his character throughout the film.
1
Braveheart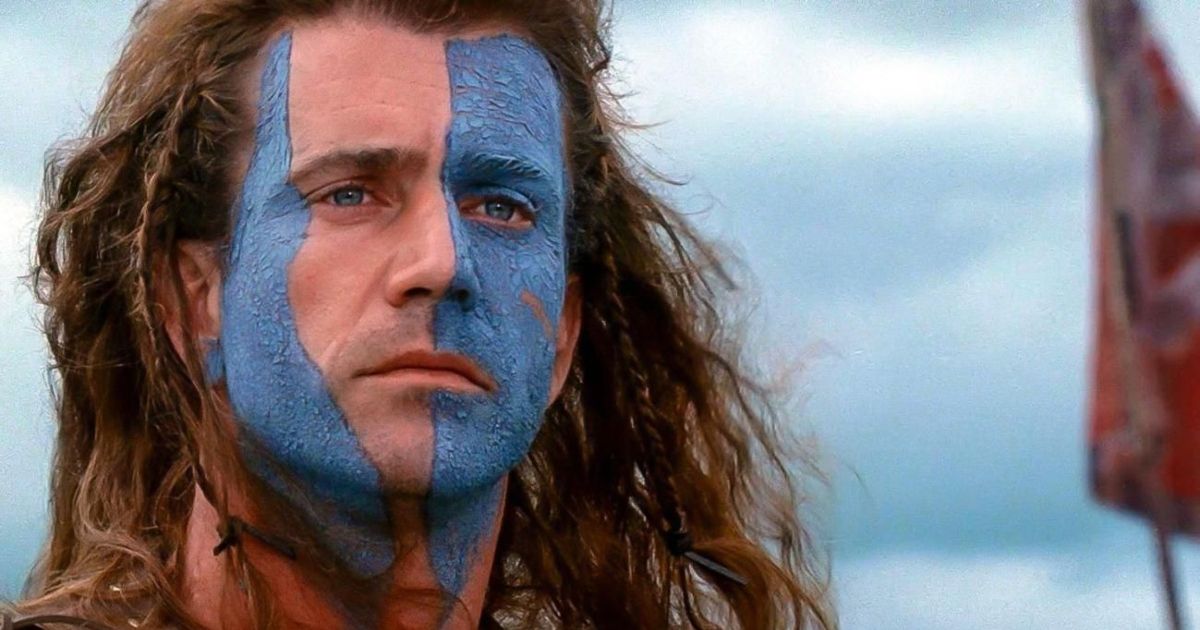 While it may be historically inaccurate, the 1995 epic sensation Braveheart is a memorable film, full of passion, violence, fierce battles, and sacrifice. Gibson portrays Scottish warrior William Wallace, as he leads the national rebellion against England. It's difficult to direct and star in a film of this magnitude, but Gibson does both wonderfully, breathing life into the historical character of Wallace.
In every scene, there is a silent fierceness that surrounds him, even in his final moments of torture, leading up to his execution. Gibson beautifully captures the essence of a man longing for the taste of freedom, and willing to sacrifice his life for the country he so loves.


This story originally appeared on Movieweb