A Broom lets you take flight in Hogwarts Legacy, making travel much faster through the open world than the monotony that arises from simply walking from place to place, especially when upgrades are made to this staple tool of truly exceptional witches and wizards.
You can improve your Broom by partaking in certain trials that test their maneuverability and speed, making these transports far different from the mounts unlocked later in the game. Although the "Flying Class" quest introduces you to the concept of flight, only after this mission you can go out into Hogsmeade to grab a Broom of your own.
Hogwarts Legacy Guide: All 13 Brooms In Hogwarts Legacy, Ranked Worst To Best
How To Unlock More Brooms
Spintwitch's Sporting Needs in Hogsmeade has Brooms for sale and, unfortunately, remains closed until you finish "Flying Class" after the "Jackdaw's Rest" quests. However, once this shop opens, you can buy a Broom model of your choice for 600 Gold, a price that may force you to sell certain outdated gear or explore enough of the open world to find loot and treasure.
Brooms can also be unlocked by completing exploration challenges and popping balloons throughout the Hogwarts Legacy overworld map. As you travel to different small villages, you may come across vendors selling different brooms as well.
Pop Balloons Exploration Challenge

Tier

Challenge

Reward

1

Pop 2 Sets of Balloons

Night Dancer Broom

2

Pop 5 Sets of Balloons

Lickety Swift Broom

3

Pop 10 Sets of Balloons

Wild Fire Broom

4

Pop 15 Sets of Balloons

Bright Spark Broom
While Hogwarts Legacy does not include Quidditch, you can still find many uses for their chosen broom throughout the game.
How To Upgrade a Broom in Hogwarts Legacy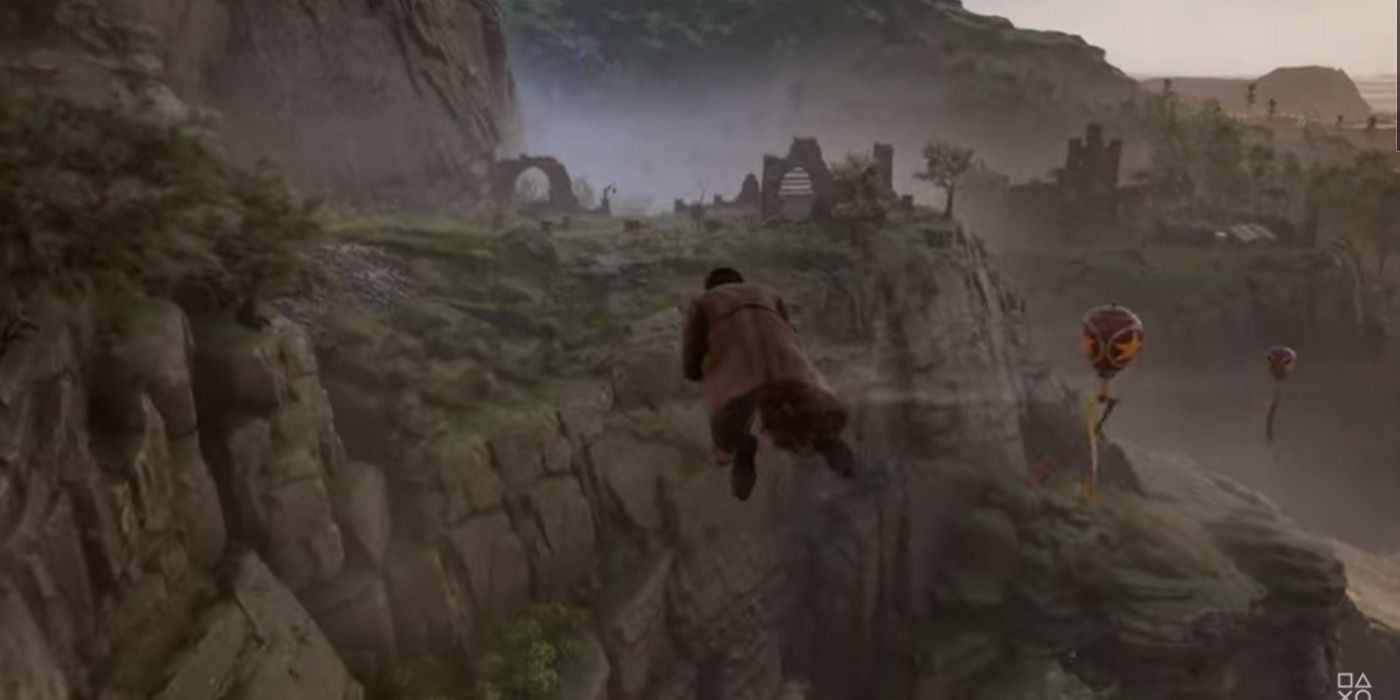 Enhancements to Brooms can be triggered from side quests offered by both Albie Weekes, the owner of Spintwitch's Sporting Needs, and the Slytherin student Imelda Reyes. Broom upgrades start as ideas Albie comes up with, which you may test by participating in time trials presented by Reyes.
Reyes always hangs out around the Quidditch Pitch and tasks you with beating her speeds on certain courses that are simple enough to work through with proper timing and resource management.
As shown in a video by SpookyFairy, the easiest way to beat these time trials involves using the golden balloons scattered throughout every course, as they refill a Broom's boost meter for extra bursts of speed. While Reyes may be a talented student within Hogwarts Legacy, her trials do not become truly difficult until the final few upgrades, at which point you will be familiar with their Broom's strengths and weaknesses. It does cost around 1,000 Gold to begin the trial-based side quests, but the improvements to acceleration and speed are certainly felt when each upgrade is completed. If players are interested
Albie asks for some time between the upgrades offered, as you will get a notification when he becomes ready to test out a new adjustment. The "Flying the Good Flight" achievement unlocks once you have mastered every time trial and fully modified your Broom to be at its best. Those that get a Broom and upgrade can have far more freedom to discover every aspect of Hogwarts Legacy's iconic locations without the hassle of distance.
Source: Youtube/SpookyFairy
Editor's Note: Harry Potter creator J.K. Rowling has been accused of transphobia by those in the LGBTQ+ community. Although not directly involved in the development of Hogwarts Legacy, Rowling does stand to earn royalties from the game. We would like to reiterate our support for trans rights and that trans identities are valid. Support services are listed below for trans people impacted by discussions of transphobia.
In the USA:
In Canada:
In the UK:
Franchise:

Harry Potter

Platform:

Xbox Series X, Xbox One, PlayStation 4, PlayStation 5, Microsoft Windows, Steam

Released:

2022-02-10

Developer:

Avalanche Software

Publisher:

Warner Bros. Games

Genre:

Adventure, Action RPG, Open-World

ESRB:

T

Platforms:

Xbox One

Release Date :

February 2023

Mode:

Single-Player

Rating:

T


This story originally appeared on Screenrant