Three people have died while as many as 5,000 people have been evacuated from their homes in northeast Italy due to flooding.
Rivers swollen by days of downpours burst their banks on Tuesday, flooding nearby towns and cities.
Cesena, in the heart of the Emilia-Romagna region, was one of the worst-hit areas, with pictures showing homes flooded along the banks of the River Savio.
One elderly man living in the countryside outside the city died after his home was flooded, according to local radio reports.
Italy's civil protection minister Nello Musumeci confirmed three people had been killed and around 5,000 people evacuated as a result of floods.
Meanwhile, authorities in Venice activated a mobile sea barrier in the lagoon, in a bid to spare the city from a rare May high-tide flooding.
It is the first time the barrier system, known by its acronym MOSES, has been lifted in May.
Cesena's mayor Enzo Lattuca also warned of further flooding with forecasters suggesting the country's spell of bad weather could last "until the end of May".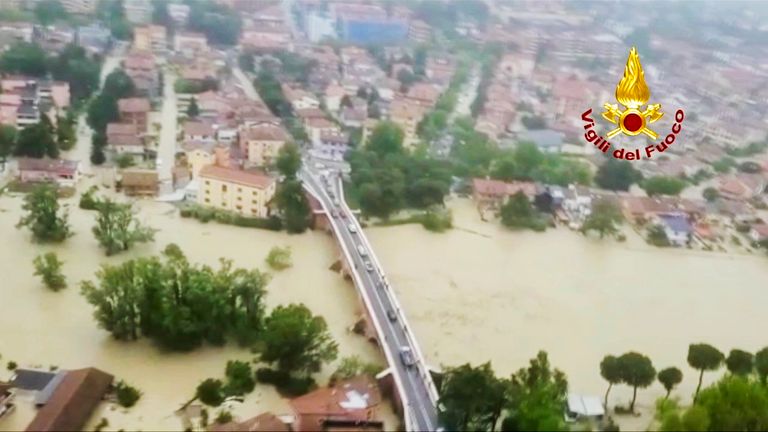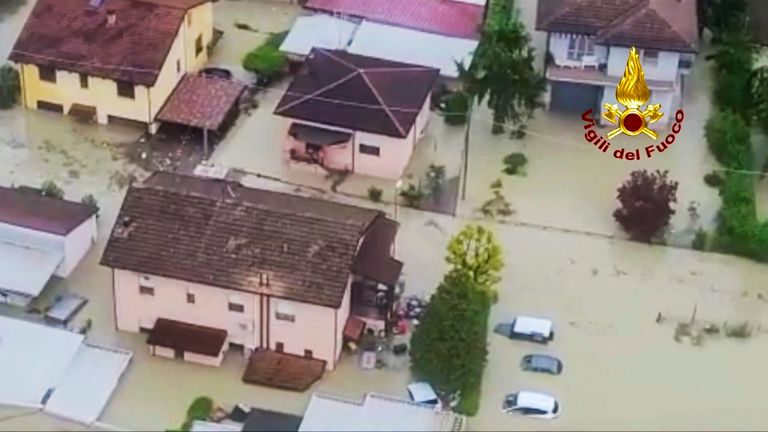 "The situation could again become critical. We cannot in any way lower our guard," he said.
In one rescue, in Cesena, neighbours swam across the fast-moving waters of a flooded street to take a young girl from her mother's arms.
One rescuer held the child above the floodwaters until she could be passed into the arms of other rescuers. Other residents helped the mother to safety.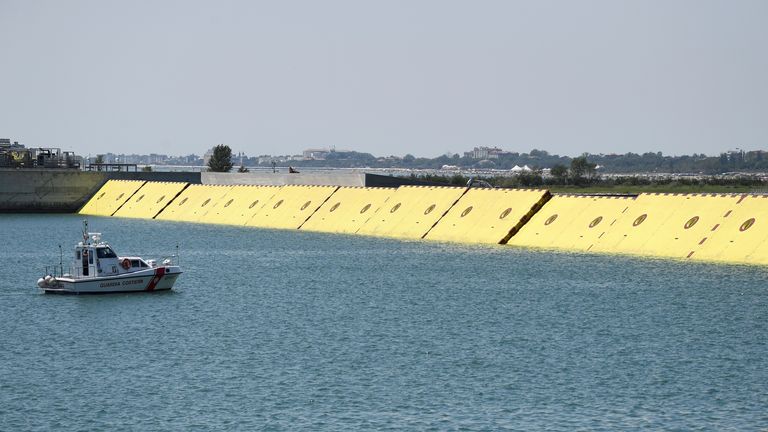 Mayor Lattuca urged caution from residents. He told state television: "Use prudence, don't be curious, so disaster doesn't turn into tragedy."
In the Pesaro-Urbino region, firefighters rescued a family with a four-month-old baby and a disabled man from flooding, while authorities in Ravenna, a popular tourist town, urged residents in low-lying areas to move to higher ground.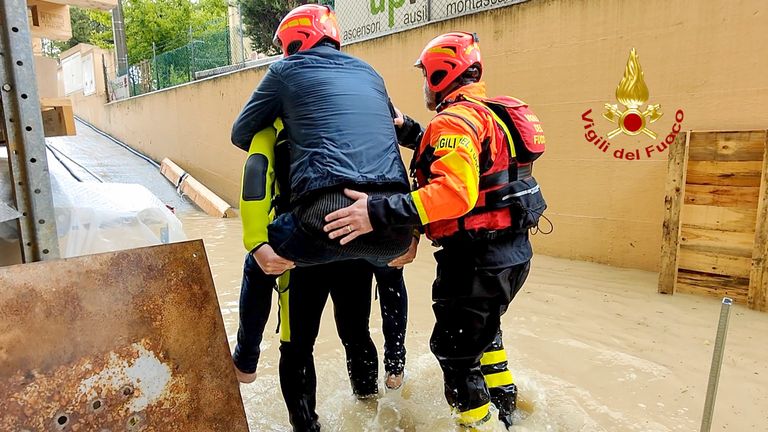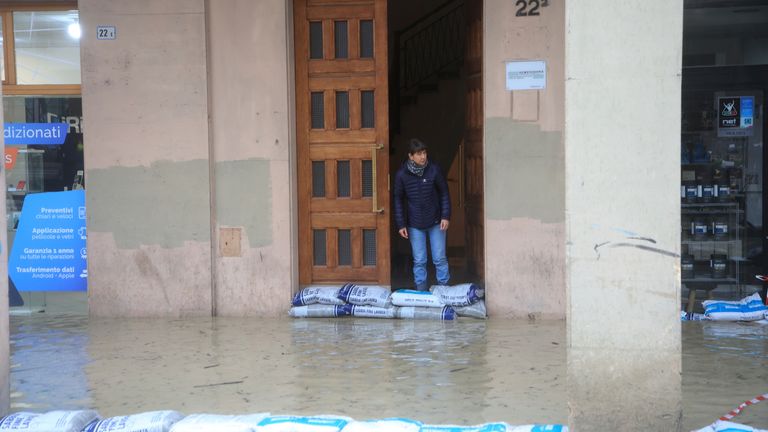 Firefighters in Rimini, a city and province on the Adriatic coast, carried out 40 rescues, while in the nearby beach town of Riccione, residents took to the streets in rubber dinghies.
In the city of Modena, authorities closed local bridges to traffic on Tuesday evening as a precaution against rising river levels.
Northeast Italy has suffered a shortfall of rain in recent weeks. However, meteorologists have warned of several days of heavy rain still to come.
Weather experts say the rain is due to the disappearance of a weather system known as an anticyclone – a large wind system that rotates anticlockwise around a centre of high atmospheric pressure.
One meteorologist, Mattia Gussoni from the weather site Ilmeteo, said the weather pattern could persist "at least until the end of the month".


This story originally appeared on Skynews