The star of Yellowstone, Luke Grimes has been busy over the past couple of years. The Ohio native, who had his training at New York City's American Academy of Dramatic Arts, has become well-known for several of his portrayals in television and movies. The actor has become best known for his appearance in the movie American Sniper, where he plays Marc Lee, an American Navy SEAL who lost his life in Iraq, and one of his more prominent television roles recently has been in Yellowstone. Grimes has been starring in Yellowstone since the show's premiere in 2018 and is one of the main characters. A spinoff of the series was recently confirmed by Paramount, adding to the plans for two other spinoffs.
Fans of Fifty Shades of Grey will recognize Grimes, too. He appears throughout the movie franchise as Christian Grey's brother, Elliot, alongside Jamie Dornan and Dakota Johnson. Grimes can also be spotted in several episodes of True Blood, before calling it quits due to a wide variety of speculation as to why he did so. With a career spanning 2006 to the present day, Grimes has done quite a bit so far and appeared in some fan-favorite television shows; he will soon appear in a rom-com for Netflix. These are his best movies and television shows, ranked.
12
Brothers & Sisters
An ABC family drama, Brothers & Sisters aired from 2006 to 2011, lasting over 100 episodes in its five-season run. The show's premise begins with a death: the patriarch, who founded the family business, has just died, and the family must figure out what to do because of it while also grieving. At the same time, romance and conflict are in the air, especially as business affairs begin to bleed into their personal lives. Luke Grimes was on the television series for two seasons, one as a guest and the other in the main cast.
11
Assassination of a High School President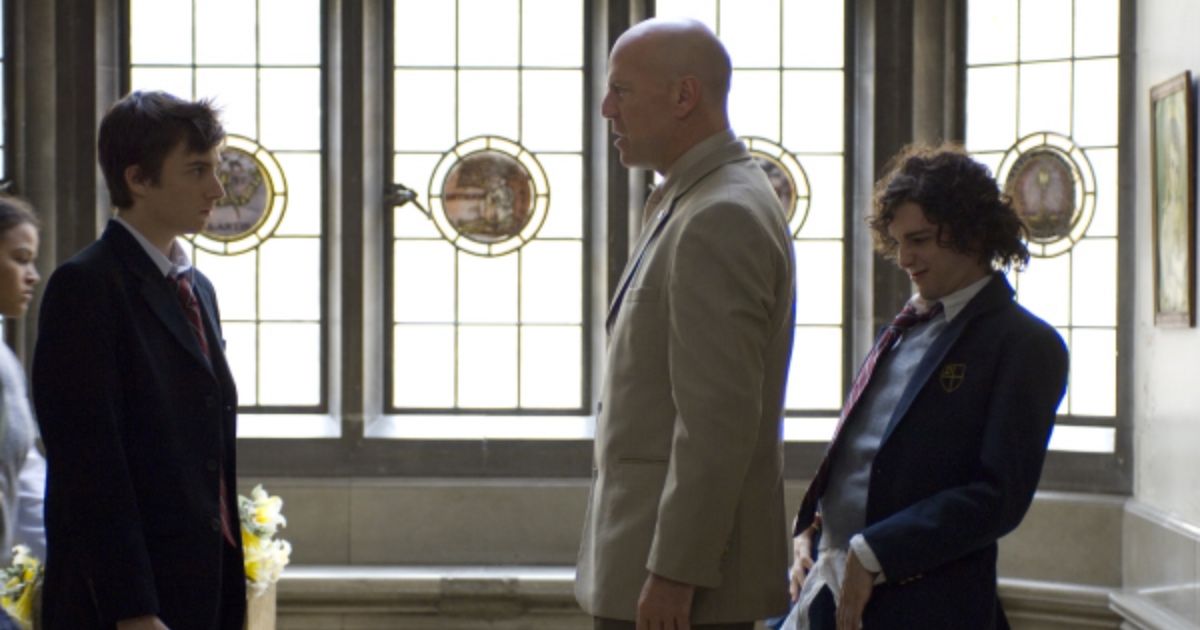 Assassination of a High School President was made in 2008 but almost didn't make it into the world because of the bankruptcy of its distributor. Reece Thompson stars as Bobby Funke, a sophomore in high school whose only dream right now is to become a journalist — even though he's never actually done any journalism work at school. When assigned to do an article on a popular athlete and student council president, he is bullied by the guy's friends, but Funke begins to sniff out a major scoop involving him when the principal reveals that SAT booklets were stolen from the school's safe.
10
Shangri-La Suite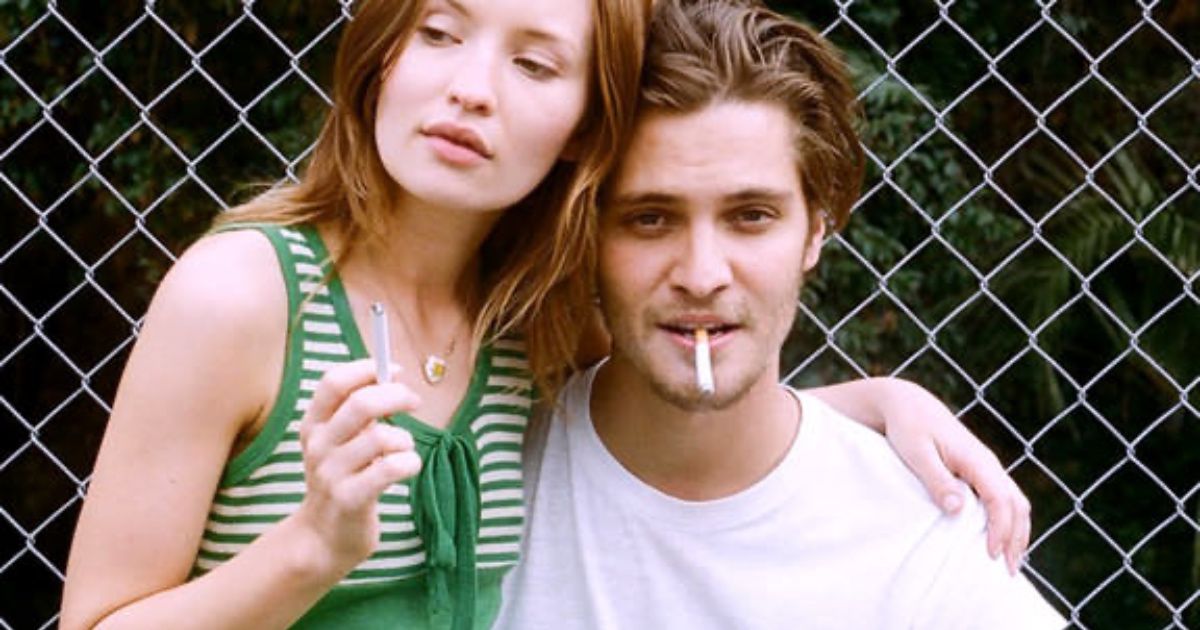 Grimes, Emily Browning, and Ron Livingston all-star in the 2016 crime drama Shangri-La Suite. Browning and Grimes portray two individuals who have been committed to a mental facility in the seventies, where they fell in love with each other. They each bring to the table their traumas and mountains to climb, but when Jack's (Grimes) obsession with Elvis turns into a mission where he wants to kill him, the two decide to violently break free from the mental facility and fulfill his new mission. To do so, they will do whatever it takes.
9
Freeheld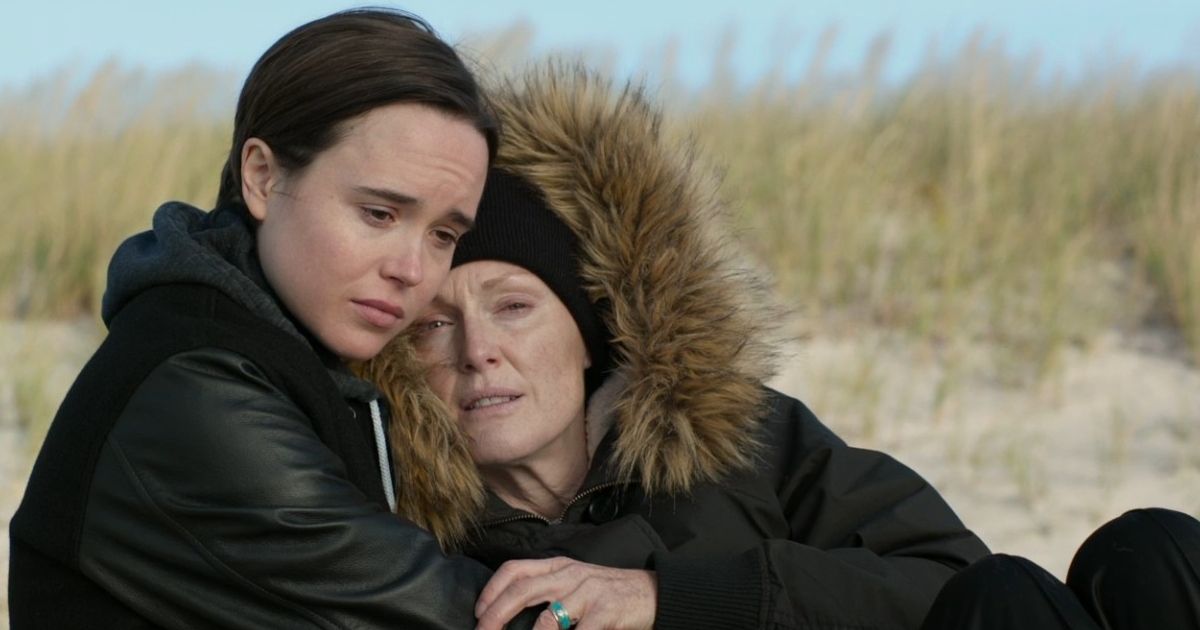 Julianne Moore stars in 2015's Freeheld, where she plays the character representing real-life detective Laurel Hester from New Jersey. Hester is in a same-sex relationship with another woman, facing stigma because of it, and has a domestic partner. However, things take a turn for the worst when Hester is diagnosed with lung cancer, and the prognosis isn't looking too good. But because of Hester's sexuality and the fact her partner and she were not legally married, she has to fight for them to get the right to her pension when the cancer is determined to be terminal.
Related: 14 Shows Like Yellowstone You Need to Watch Next
8
El Camino Christmas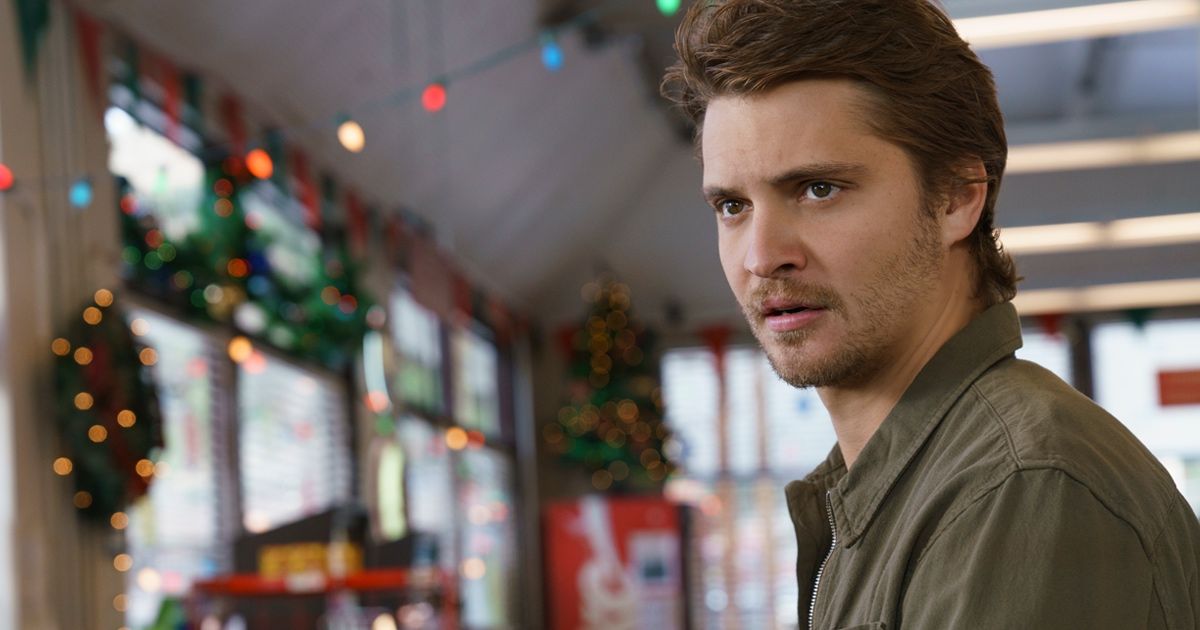 An unconventional Christmas comedy, El Camino Christmas came out in 2017. Directed by David E. Talbert, Grimes stars along with Tim Allen, Vincent D'Onofrio, and Jimmy O. Yang, among many others. Grimes' character, who grew up without his father, goes out looking for him but ends up in a strange predicament. While at a liquor store on Christmas Eve, he gets stuck inside the building with five strangers after an incident occurs. The Netflix film was released in time for Christmas in 2017, but unfortunately received little attention and negative reviews.
7
Outlaw Country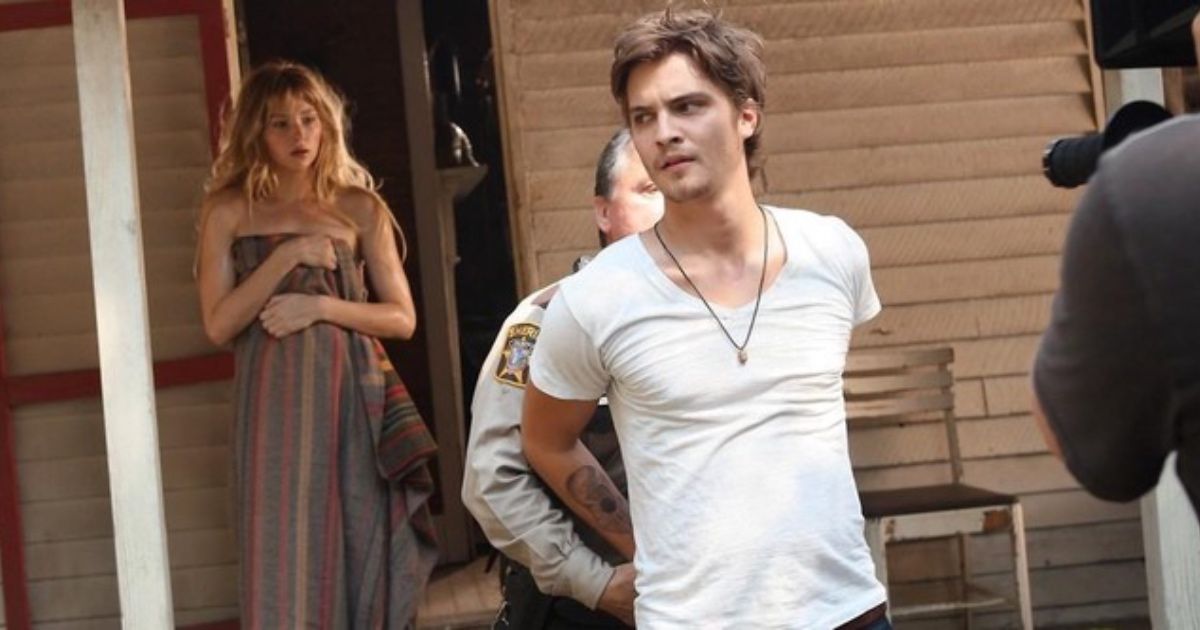 2012's Outlaw Country was directed by Adam Arkin and Michael Dinner. The main cast consisted of John Hawkes, Mary Steenburgen, Luke Grimes, and Haley Bennett, among others. Set in the south, in Nashville, the crime thriller delves into the city's deep side, taking the audience in for a wild ride. Organized crime is rampant in this universe, and, with a penchant for country music, a mix of themes and characters are going to interact throughout the movie. Although the movie was originally intended to be a television series, it, unfortunately, was never greenlit to be one.
6
True Blood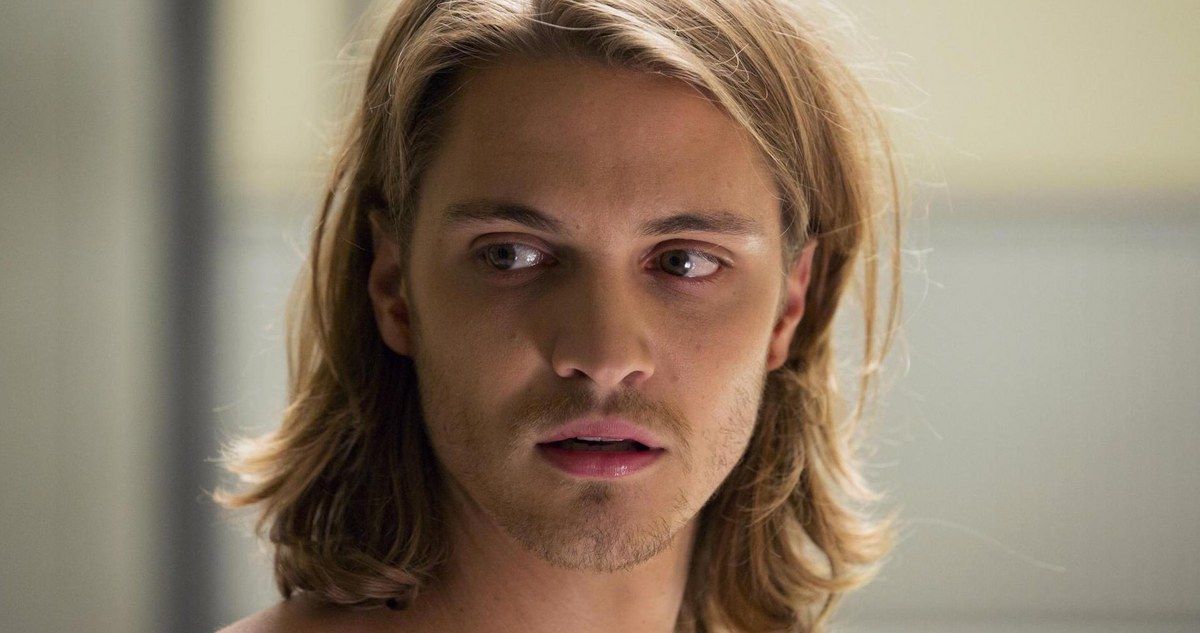 True Blood is an iconic television series from HBO in the late-2000s and early-2010s and even nabbed an Emmy and Golden Globe Award for the work done on it. Set in Louisiana, the show takes place in a world where vampires are allowed to walk freely due to a synthetic blood product. The protagonist is a waitress, but she is a witness to the injustices and discrimination the vampires face, especially when she falls in love with one. Grimes briefly appeared in the series for a couple of episodes in the sixth season.
5
Taken 2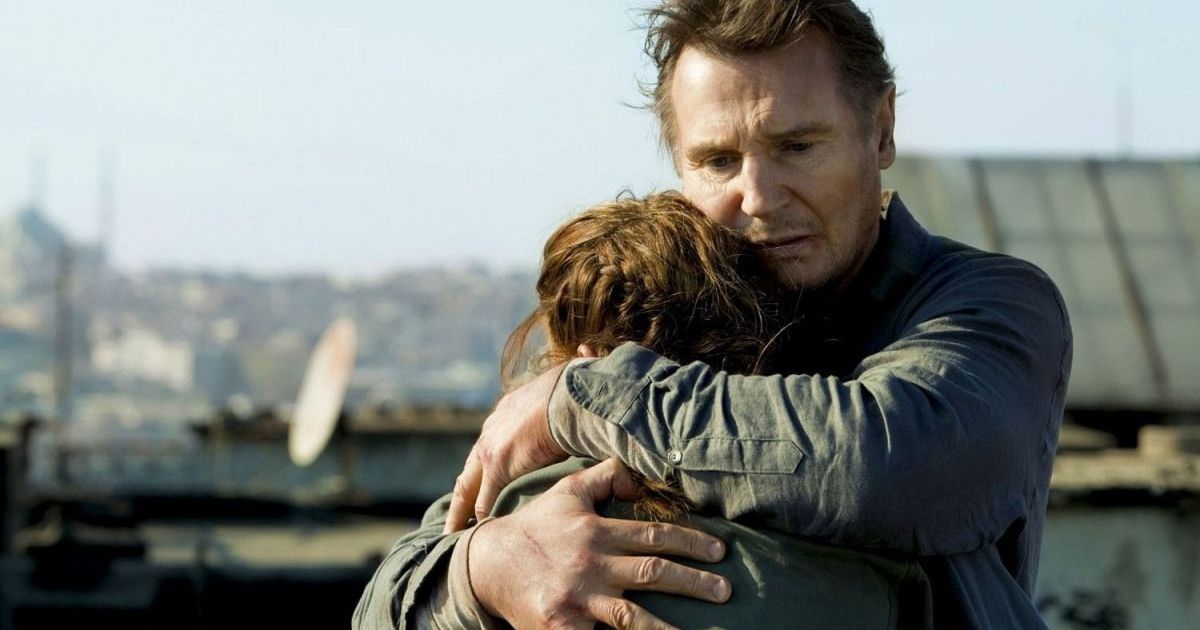 A French movie that's in English, Taken 2 had a solid cast, but failed at the box office. It was a sequel to the 2008 movie Taken. Liam Neeson leads the cast as Bryan Mills, who, while taking his family on a trip to Istanbul, ends up getting kidnapped with his ex-wife. As it turns out, the events from the previous movie are spilling into his life now, as the kidnappers were involved with someone he killed in the other movie. Now forced to survive this situation, Mills has to get everyone out in one piece.
Related: Yellowstone: Why It's a Modern American Western
4
Fifty Shades of Grey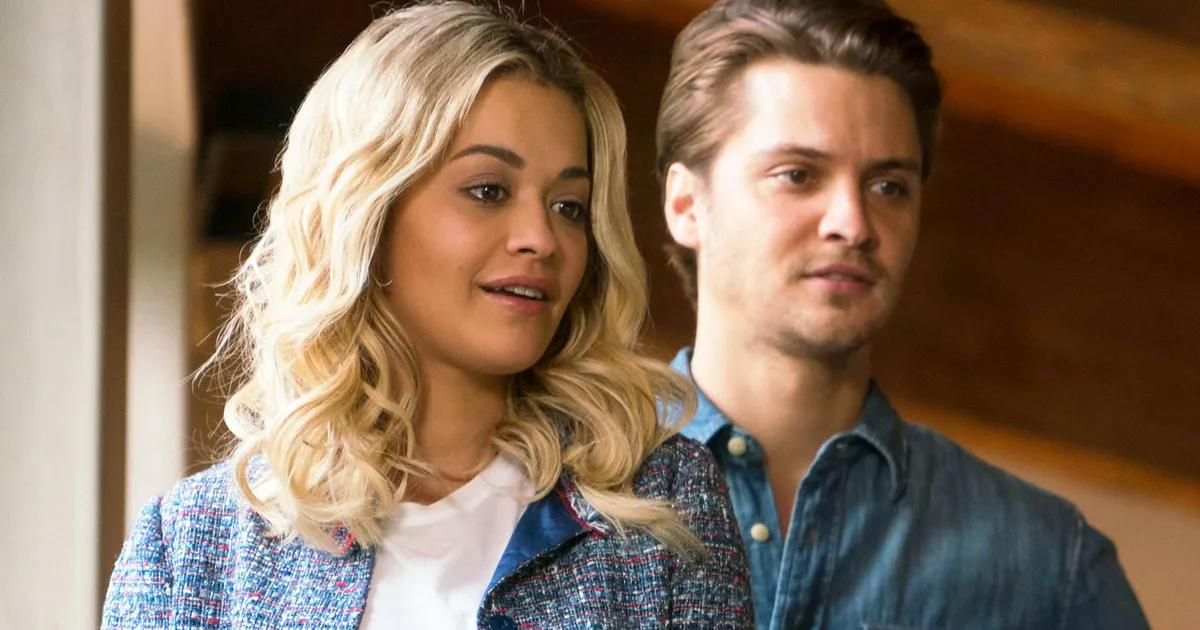 Fifty Shades of Grey took the world by storm when it first came out in 2015, as it was based on the popular novel by E.L. James. A recent college graduate (Dakota Johnson) has to take over an interview with billionaire entrepreneur Christian Grey. She arrives at his office's headquarters in Seattle, and Grey begins to take an acute interest in her and keeps appearing in her life. Thus begins a three-movie-long relationship marked by tension and going back and forth with arguments, needs, and fulfilling desires.
3
The Magnificent Seven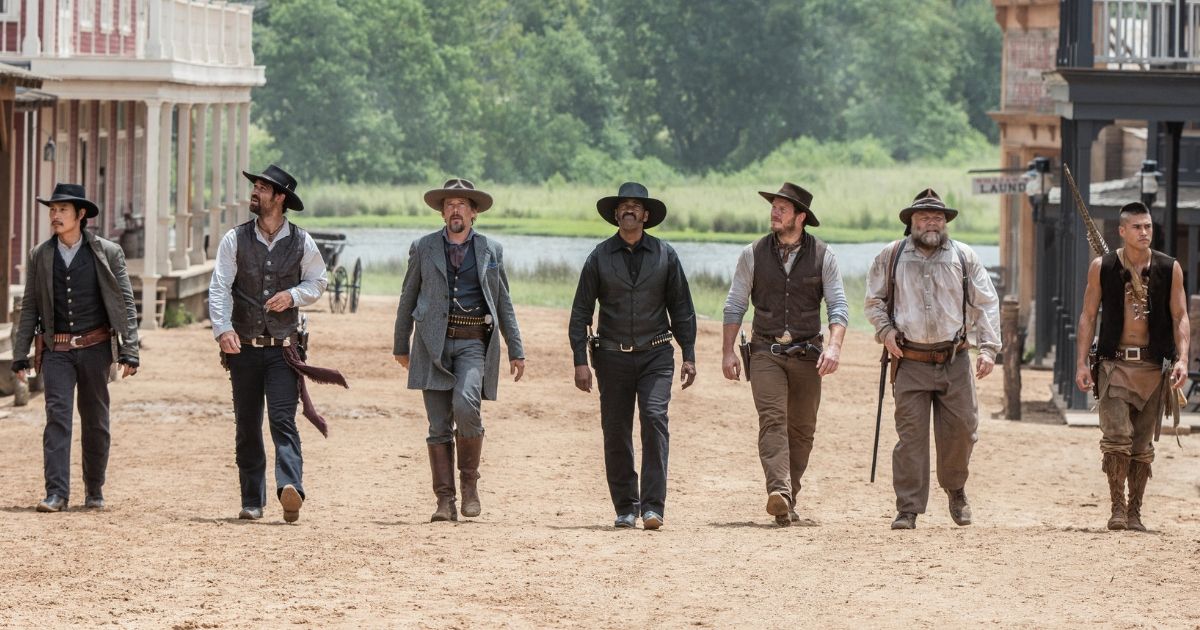 2017's The Magnificent Seven is a throwback to the 60s, when Western movies were at their peak. The Magnificent Seven has an ensemble cast consisting of Denzel Washington, Ethan Hawke, Chris Pratt, Lee Byung-hun, and many other big names. Taking place in the late-1870s, a mining tycoon forcibly takes over an entire town and decides to use the town's residents as a source of labor. That makes him some enemies in the American frontier, leading to a group coming together to save the day. Grimes appears briefly as an individual who connects a widow who hires the seven.
2
American Sniper
Grimes' role in American Sniper is probably his most well-known one to date, as he portrays a real-life figure who received a lot of press due to the circumstances of his death. The movie was based on the memoir by Chris Kyle, who served during the Iraq War and returned home to tell the tale. Although his memories of the war are recalled throughout the film, it also discusses his struggles and trauma when he returned home, as he suffered from mental health problems due to serving. Grimes portrays Marc Lee, who was the first Navy SEAL to lose his life during the operation.
1
Yellowstone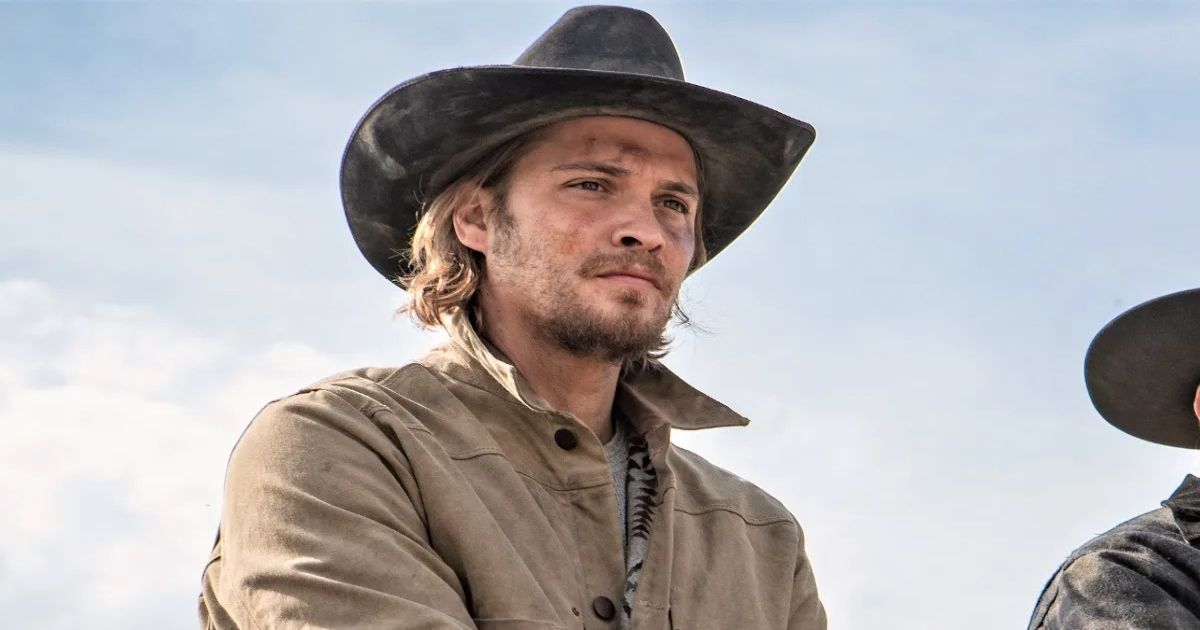 Yellowstone first aired in 2018 and has had five seasons' worth of episodes appear on the broadcast. Classified as a neo-Western, the series focuses on a ranch near Broken Rock Indian Reservation, which is located near Yellowstone National Park. The series was created by Taylor Sheridan and John Linson. A family-owned ranch by the park finds itself embroiled in controversy when land developers found themselves interested in the land. Suddenly, the family finds themselves fighting with not only developers, but also the natives — as they are facing the same conflict.


This story originally appeared on Movieweb