The Masked Singer season 9 Country Night featured the debut of Macaw who has now made it to the finale, and it's time to review his clues, and make some predictions about his identity. During Country Night, Axolotl, Fairy, and Macaw competed against each other to try to win the round. Macaw sang "Live Like You Were Dying" by Tim McGraw, and made it to the Battle Royale versus Fairy. They sang "That Don't Impress Me Much" by Shania Twain.
The Masked Singer season 9 contestant Macaw knocked Fairy (Holly Robinson Peete) out of the competition after the panelists (Robin Thicke, Jenny McCarthy Wahlberg, Ken Jeong, and Nicole Scherzinger) chose him as the champion of the night. Fairy had won the previous week's Battle Royale versus Jackalope (Lele Pons). As Macaw moves on to the finale to compete against Medusa, viewers can take all of his clues, and make some guesses about his identity.
Related: 3 The Masked Singer Stars Who Sadly Passed Away
The Masked Singer's Macaw Has Been Singing From A Young Age
Macaw's clue package began with him saying, "I'm so excited to become the Macaw because he's everything I'm not – flashy, competent, and he sings country songs." The Masked Singer contestant went on to explain his dad's influence over his early career. He said, "Even though I've been performing since a young age, it definitely didn't start out as a passion. My dad would bribe me with quesadillas to perform at our local Mexican restaurant. And, eventually, I spread my wings on bigger stages." The Masked Singer "Men in Black" then offered Macaw a plate of quesadillas and a jar of salsa.
The Masked Singer's Macaw Has Lived With Anxiety
Macaw continued by confessing, "But the pressure to always be the good son has brought me so much anxiety." In this part of the clue package, there were two spinning red arrows, followed by a cartoon rainstorm. Macaw then said, "But somewhere on the journey of melted cheese and panic attacks, I learned to take breaks and reset." Two yellow animated dolphins then jumped out of cartoon water.
The Masked Singer's Macaw Has Become Braver In The Last Year
The Masked Singer contestant added, "And what started as a way to make my parents happy turned into what actually fills me with glee." During this part of the clue package, Macaw performed on a stage with three screens. The letters "La La La La" floated around him as he sang. He concluded with, "This year, I decided to be brave, not only on stage, but in my own life. So this feels like the perfect opportunity to put my newfound courage on display."
The Masked Singer's Macaw Had A Special Clue
After he performed, country music singer and songwriter Deana Carter brought out Macaw's final clue. The clue was a silver medal. Macaw explained the medal saying, "It wasn't until I left the nest that I struck gold." Deana was very impressed with Macaw, and suggested that he could perhaps be her opening act in the future.
Related: The Masked Singer: Medusa Identity Prediction & Clues
The Masked Singer Panelists Shared Their Guesses For Macaw
After Macaw sang, The Masked Singer panelists gushed about how wonderful his performance was. Robin noticed the dolphin in the clue package, which made him think about the movie, Flipper. He thought Macaw might be Elijah Wood, an actor who has been performing from a young age. Robin also pointed out that the clue package mentioned, "the good son," which is the title of a movie that Elijah starred in as a child.
Jenny thought the silver medal represented the Moon Men Awards from the VMAs. She guessed that Macaw could be someone who went solo and turned into gold. She mentioned Zayn Malik from One Direction, citing the arrows, and how Zayn was very public about his anxiety. Nicole felt like she knew Macaw's voice, and remembered that he'd said he wasn't used to singing country songs. She thought he might be Doug Robb, the lead singer of the rock band, Hoobastank. Nicole reminded everyone that Doug can sing anything, and has an unbelievable range.
The Masked Singer's Supreme 6 Clues & Performance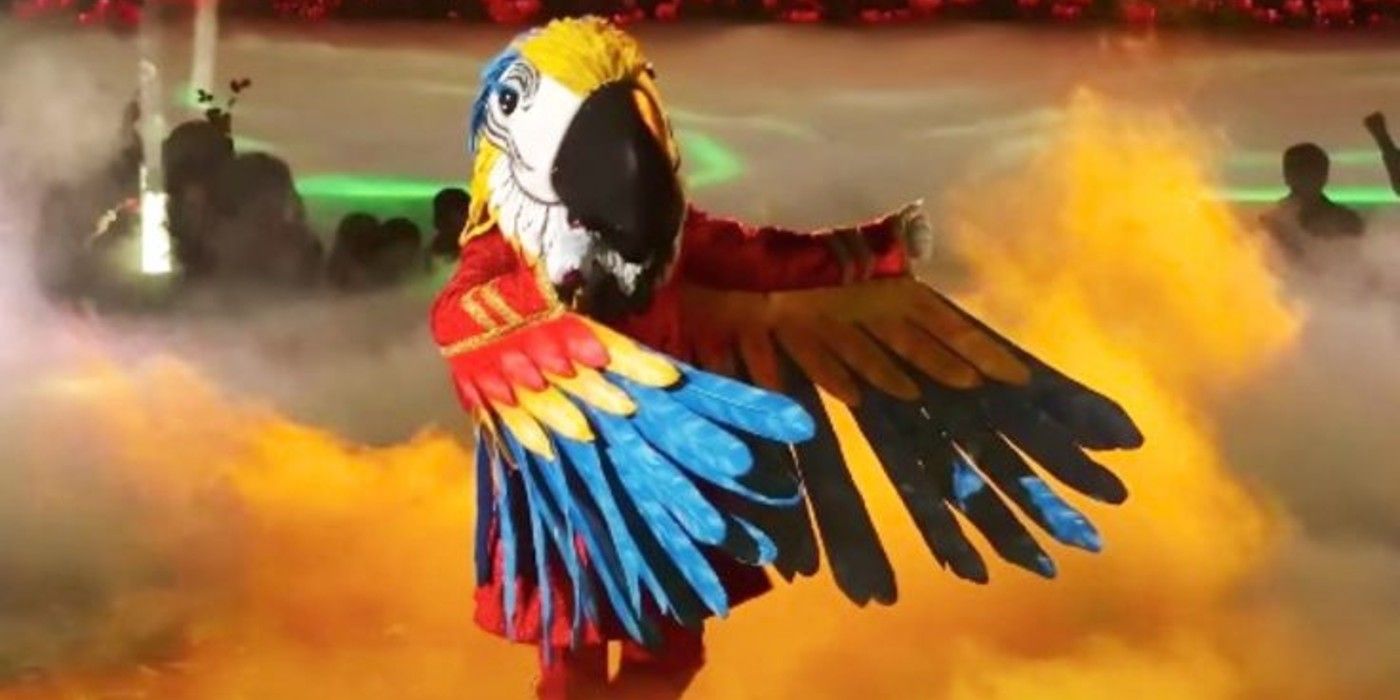 During The Masked Singer Supreme 6 episode, Macaw shared that he has been in many competitions. He highlighted his telescope clue, saying, "Tele-, tele-, telenovelas?" He pointed out that Jenny noticed his salsa clue, and she wondered if he was a professional dancer. Macaw also revealed that the panelists were headed in the right direction with the up arrows clue. He sang "Photograph" by Ed Sheeran, sharing his smooth vocals once again.
The Masked Singer's Macaw's Clues Lead To A Famous Singer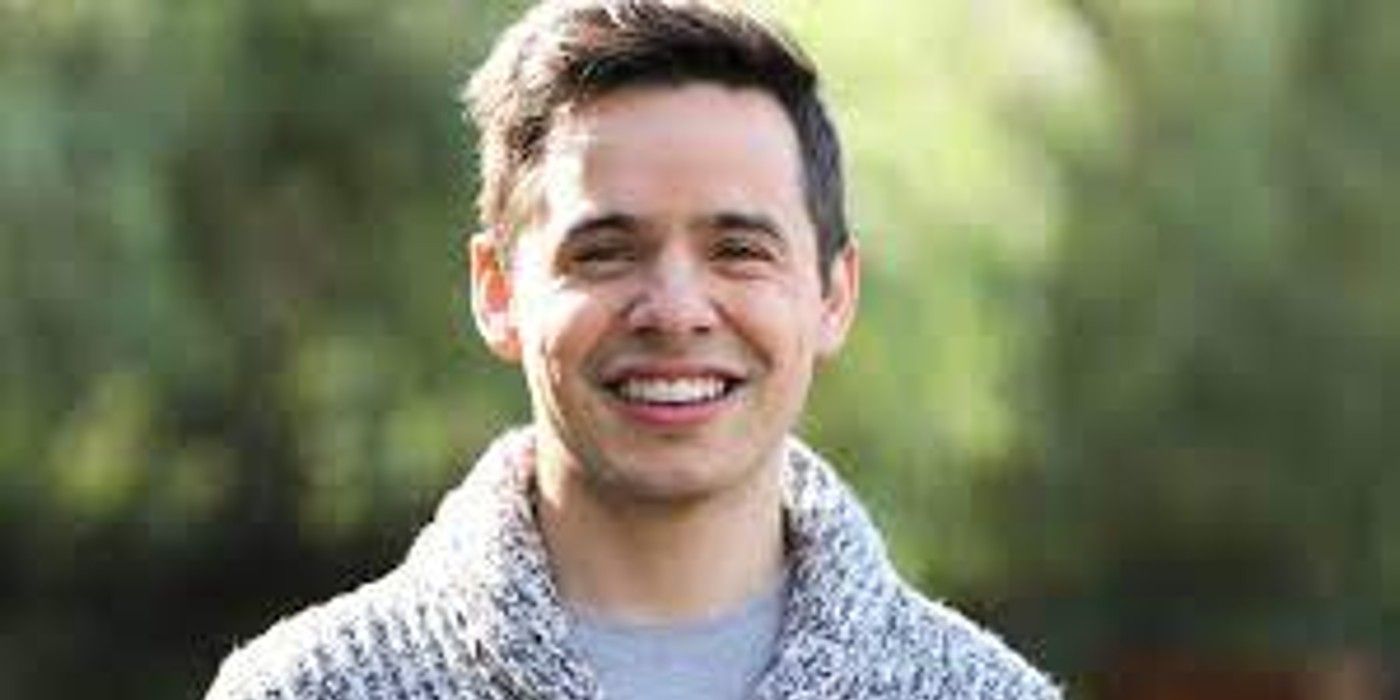 Although the panelists had some great guesses, the clues actually point in the direction of a different singer: David Archuleta. David is the son of Guadalupa Mayorga, who is a salsa singer and dancer. This would explain the salsa jar. His dad Jeff Archuleta is a jazz musician. David began singing at the age of six. He competed in the Utah Talent Competition at 10 years of age, and won the Child Division. When he was 12, he was the Junior Vocal Champion on Star Search 2.
In 2008, David was the runner-up on American Idol season 7. The stage with three screens in the clue package resembled the American Idol stage. The "La" syllables floating around him could be music notes, but also could stand for L.A. (Los Angeles), where American Idol films. The silver medal clue represented David taking second place behind winner David Cook. In addition, David's debut album, David Archuleta, was certified gold. The up arrows could reference his 2010 album The Other Side of Down, and his 2017 single "Up All Night." In 2012, he starred in a television mini-series in the Philippines called Nandito Ako, which could explain the telenovela clue.
Related: Why The Gnome's Reveal On The Masked Singer Was The Greatest Of All Time
David has been very open about living with anxiety. In June 2021, he revealed that some of that stemmed from the fact that he is part of the LGBTQ+ community. David struggled with his sexuality because of his Mormon faith. He shared that before he came out in 2021, he had an anxiety attack while on a date with his then-fiancee, and ended his engagement to her shortly afterward. David has spent the past year embracing who he is, and learning to love himself.
The Masked Singer's Macaw Quarterfinals Performance & Super Clue
During The Masked Singer season 9 quarterfinals, Macaw shared that "acceptance is definitely something I've struggled with both in my career and in my personal life, so to be here on this stage and feel so comfortable and celebrated for just being myself feels great." He sang an emotional version of "Your Song" by Elton John. When he was finished, Robin said he could win the championship of season 9.
Macaw's super clue was "leader." He explained, "Whether in the studio, on the stage, or on tv, I know how to lead." This time, Ken guessed that he might be Macaulay (Macaw-ly) Culkin. Robin disagreed, and instead thought that Macaw has to be a professional singer. Jenny theorized that he could be Ryan Cabrera, while Nicole chose Darren Criss. However, Nicole also guessed David based on the clues, and he seems to be the right choice. Jenny liked her guess.
Macaw told the panel, "I just want you to know… I thought I was at first not going to be able to handle the pressure of being on a stage like this again, but I've had such a fun time after going through a lot of life transitions. I feel like I'm able to spread my wings, and show my true colors. Being in this stage and in this costume makes me feel like I can be myself." These words also point to David's life journey.
The Masked Singer's Macaw Semi-Finals Performance & Clues
Macaw sang a joyous version of "What Makes You Beautiful" by One Direction. He then earned his place in the finale by singing "Runaway Baby" in a three-way Battle Royale with Medusa and California Roll. Macaw and Medusa will now compete in the finale, as California Roll was eliminated.
In Macaw's clue package he held a chili pepper while saying, "When I first started in my career, I was a lot more reserved because I was young, so I wasn't quite sure who I was, and who I was supposed to be." He confessed, "But, as I was getting to know myself, I was also afraid of who I was. I thought if I told the truth, I was going to lose everyone. But, when I did, it changed my life in such a beautiful way. It helped me feel like I don't have to hide anything anymore." A sign that said, "Vote," was then shown in a bird cage.
Macaw continued, "Like I always avoided love songs because I didn't like what they talked about because I couldn't relate to it. And now I know what it's talking about because I've experienced it." Macaw added, "I'm really excited for tonight's performance because, while I know people are still going through what I went through, to be able to come back on TV, point right at the camera, and say, 'You're enough,' means everything. It's so beautiful, and I'm like, 'Why did I keep this from myself for all this time?'"
These clues match David's American Idol journey, as well as his experience with coming out as a member of the LGBTQ+ community. After he performed, he revealed that he had a connection to panelist Nicole, stating, "Not only do we both love to travel, but we both have a special love for the Phillippines." This connects to David's appearance in the Filipino series, Nandito Ako. Nicole stuck with her guess of David, while also mentioning Darren Criss. Robin thought Macaw might be Daniel Bedingfield, while Jenny guessed Daniel Radcliffe.
The Masked Singer season 9's Macaw blew the panelists and audience away with his incredible vocal talent. His voice has David's distinct sound, and the clues point in his direction as well. This time, David may come out on top, and win The Masked Singer as Macaw.
The Masked Singer airs Wednesdays at 8 p.m. ET on ABC.
Sources: The Masked Singer/Instagram, The Masked Singer/Instagram, The Masked Singer/Instagram, The Masked Singer/Instagram, The Masked Singer/YouTube



This story originally appeared on Screenrant