The popular Beverly Hills Cop trilogy, which grossed over $700 million at the U.S. box office alone, is getting a long-awaited sequel in Beverly Hills Cop: Axel Foley. The fourth film will bring back Eddie Murphy, who recently received the Cecil B. DeMille Award at the 2023 Golden Globes. Following Beverly Hills Cop (1984), Beverly Hills Cop II (1987), and Beverly Hills Cop III (1994), this new installment has been a long time coming; it has been teased and postponed time and time again but has never been brought to fruition. Fortunately, given the franchise's huge and lingering popularity, Paramount Pictures has always been ready to authorize a new title. It has been a long and bumpy road, though.
Updated on May 20, 2023: This article has been updated by Mona Bassil with new information regarding the upcoming fourth Beverly Hills Cop film.
The main concern and hesitation are mostly on the part of the main lead himself; Murphy has claimed in several interviews that he wouldn't do another one of these movies until the script is complete to his liking, which has been the biggest issue this production has faced…until now. Following the box office and acclaim of Top Gun: Maverick, Paramount Pictures certainly is hoping for lightning to strike twice with the long-awaited return of another 1980s franchise. Here's everything we know about Beverly Hills Cop: Alex Foley so far.
Development: From a TV Series to Netflix
​​Plans for a fourth Beverly Hills Cop movie had been circulating since the late 90s but was first officially announced back in 2006 with original producer Jerry Bruckheimer signed onboard, but he eventually passed it over to Lorenzo di Bonaventura. Brett Ratner signed on to direct the film in 2008. By 2011 the status of a fourth film was shelved in favor of a television spin-off focusing on Axel's son Arron, but just before it was supposed to air, Paramount decided it was also going to give the movie another try. Brandon T. Jackson (Tropic Thunder) signed on to play Axel Foley's son and The Shield creator Shawn Ryan was the series producer.
However, even after filming the pilot, CBS passed on the series, and it never saw the light. The reason was that Murphy only wanted to appear in a cameo in the pilot, whereas the studio wanted him in every single episode, and so the whole endeavor inevitably fell apart. In 2013 Brukheimer returned as the producer on the project, and it was announced that Murphy would reprise his role as Axel Foley and Ratner would direct. Ratner dropped out, and in 2016, directors Adil El Arbi and Bilall Fallah were signed on to direct the fourth film.
Fast-forward to 2019. After a lot of back-and-forth, Paramount finally announced an official team-up with Netflix for the fourth movie in the series while retaining the rights for the first three installments. During the long development cycle of the movie, Arbi and Fallah directed Bad Boys For Life, which was released in January 2020. While the duo was still signed on in April 2020 to direct the fourth Beverly Hills Cop movie, by April 2022, they departed the project to direct the now-canceled Batgirl. Mark Molloy was hired as director, and filming began on August 29, 2022.
Filming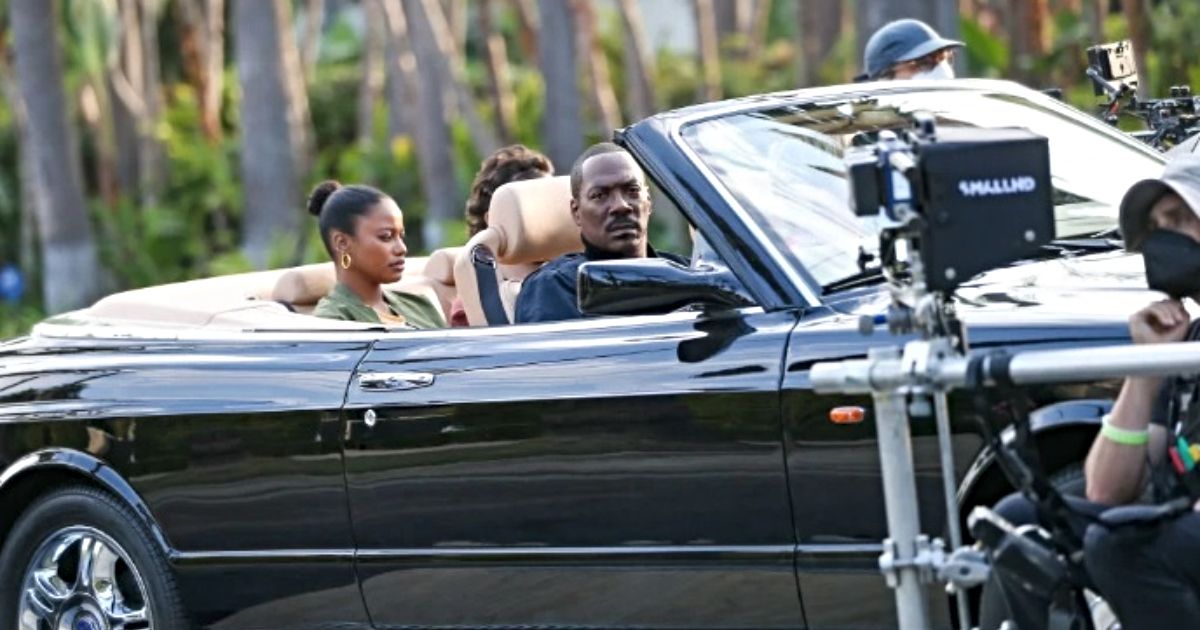 As expected, difficulties arose with filming development, which began in the late summer of 2022. After spending a long time in limbo, waiting for Murphy to agree to a good script, the creators had another body to impress: the city of Beverly Hills itself. Officials were weary at first, noting that their town did not have the same atmosphere as it did in the 80s. And despite the city's star-studded reputation, there were big concerns about how the Beverly Hills police force would be portrayed in the movie.
Related: 12 Eddie Murphy Movies We Couldn't Live Without
In November, the crew also filmed in Detroit, where the city kept a vigilant watch and had to be convinced to close off several neighborhoods, namely the Capitol Park Historic District. Flyers were distributed, stating, "Stunt driving will be taking place. Plus, be aware of simulated car crashes, smoke effects, and sparks that may occur, but don't be alarmed. The Detroit Fire Department and Detroit Police Department will be on-site if anything goes wrong, as they are filming stunts." That alone probably disturbed the locals' peace but was more than enough to tickle fans of the franchise.
The Plot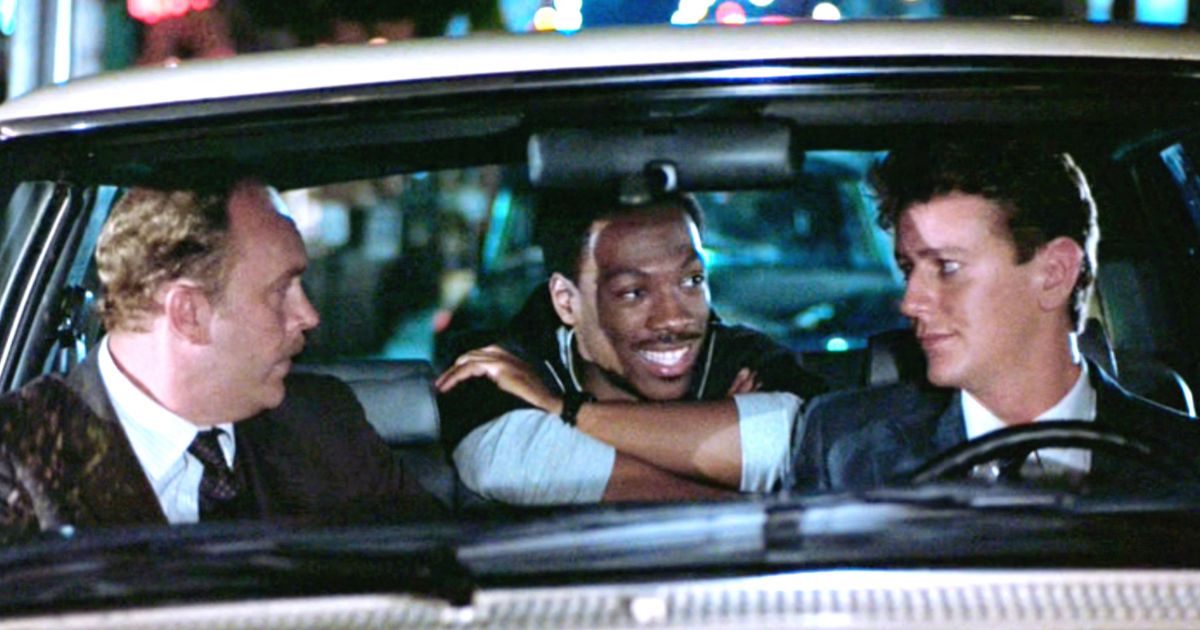 The Beverly Hills Cop franchise follows Axel Foley, a brash Detroit cop who finds himself in the posh city of Beverly Hills, California, to investigate various crimes, from money laundering to drug rings to murder. Foley has his own unorthodox and intrepid method to help solve each case, but not without funny comebacks and a dirty mouth.
The plot of the film will see Axel Foley return to Beverly Hills to investigate corruption in the Beverly Hills Police Department. The film takes the general idea of the planned television show, pairing Axel Foley with his kid. Yet where the television series focused on a son, the movie has it with him and his daughter. This is a nice way to distinguish the film from other legacy sequels like Indiana Jones and the Kingdom of the Crystal Skull, Top Gun: Maverick, and A Good Day to Die Hard, which focuses on the son of an original character.
The Cast
Besides Murphy's return as Foley, Detective Sergeant William 'Billy' Rosewood (Judge Reinhold), Detective Sergeant John Taggart (John Ashton), Detective Jeffrey Friedman (Paul Reiser), and art connoisseur and weapons dealer Serge (Bronson Pinchot) are due to reappear. Kevin Bacon joined the cast, but it is unknown who he will play, but there are chances he is the lead villain.
Related: Beverly Hills Cop 4: What Might Be In Store for the Sequel?
As far as new cast members, Taylour Paige has been cast in an unknown role, but it is likely Foley's daughter. Joseph Gordon-Levitt has also joined the cast, and the plot synopsis has hinted at Foley's daughter having an ex-boyfriend, which Levitt could play.
Release Date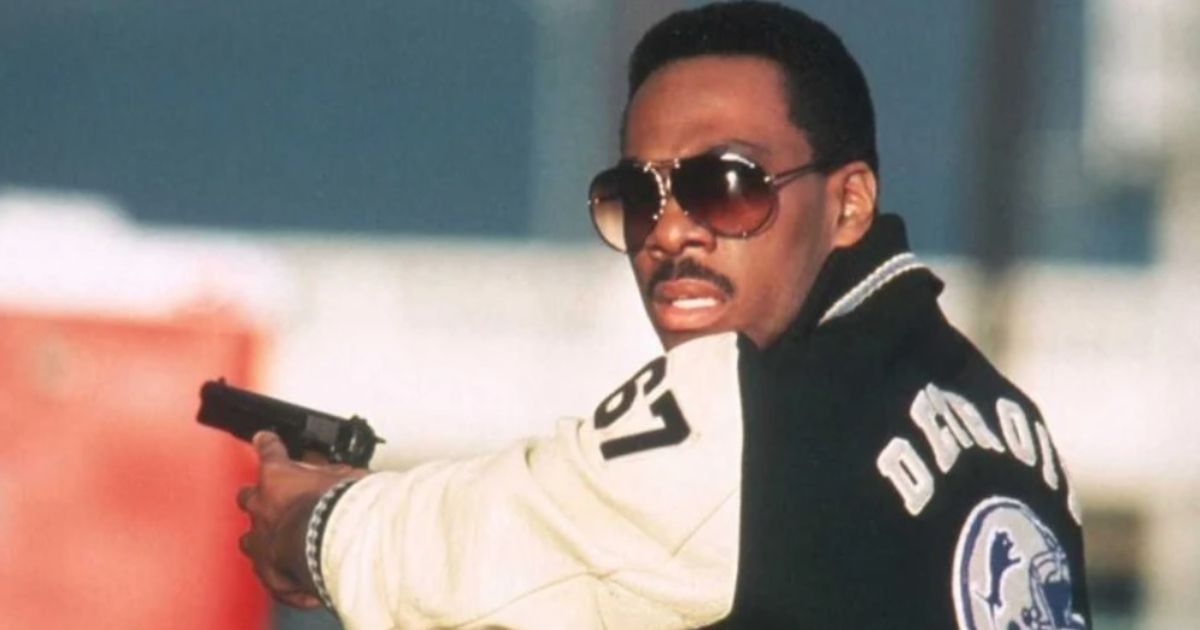 Beverly Hills Cop: Axel Foley was originally slated for release on March 25, 2016, but on May 6, 2015, the film was pulled from Paramount Pictures' release schedules due to script issues. Had it kept that release date, it would have gone head-to-head with Batman V Superman: Dawn of Justice at the box office.
Netflix has not announced a release window for Beverly Hills Cop: Axel Foley. The movie was not part of Netflix's big 2023 video that confirmed films like Zack Snyder's Rebel Moon would premiere in December. The movie is in the post-production phase. Unlike major studio movies that have months and months of marketing, Netflix typically does not release any publicity for a film until a month or two from its release. The first Beverly Hills Cop was released in December, but both Beverly Hills Cop II and Beverly Hills Cop III were summer releases. It seems unlikely that it will make a summer release date, but it could still be an end-of-the-year release for Netflix, possibly their big Thanksgiving weekend premiere.


This story originally appeared on Movieweb