Over seven seasons, Netflix's Queer Eye has taken the world by storm, providing feel-good "comfort television," hilarious humor, and cultural commentary, and it's time to catch up with season 1's "heroes." The reboot of the long-running early 2000s series Queer Eye for the Straight Guy follows the new Fab Five. They are stylist Tan France; grooming expert Jonathan Van Ness; culinary expert Antoni Porowski; culture expert Karamo Brown; and designer Bobby Berk, as they work to give people who need some help complete life makeovers.
The series caught on like crazy, and became a total worldwide sensation during the release of its second season in the summer of 2018. Queer Eye season 7 premiered in May 2023 to great acclaim, but its first season, released in February 2018, features some of the series' most touching makeovers. That season's eight heroes are still on important journeys.
Tom Jackson ("You Can't Fix Ugly")
In the series' first episode, "You Can't Fix Ugly," viewers were introduced to Georgia native Tom Jackson, a 58-year-old whose daughter nominated him because she felt he desperately needed a little shakeup in his routinized life. The Fab Five gave him a total makeover, internally and externally, and helped to facilitate a romantic reconnection between Tom and his ex-wife, Abby (whom the Fab Five immediately realized he had never gotten over). Tom and Abby remarried in 2018, but tragically, the Fab Five shared on the Queer Eye Instagram page in March 2023 that he had passed away from cancer.
Neal Reddy ("Saving Sasquatch")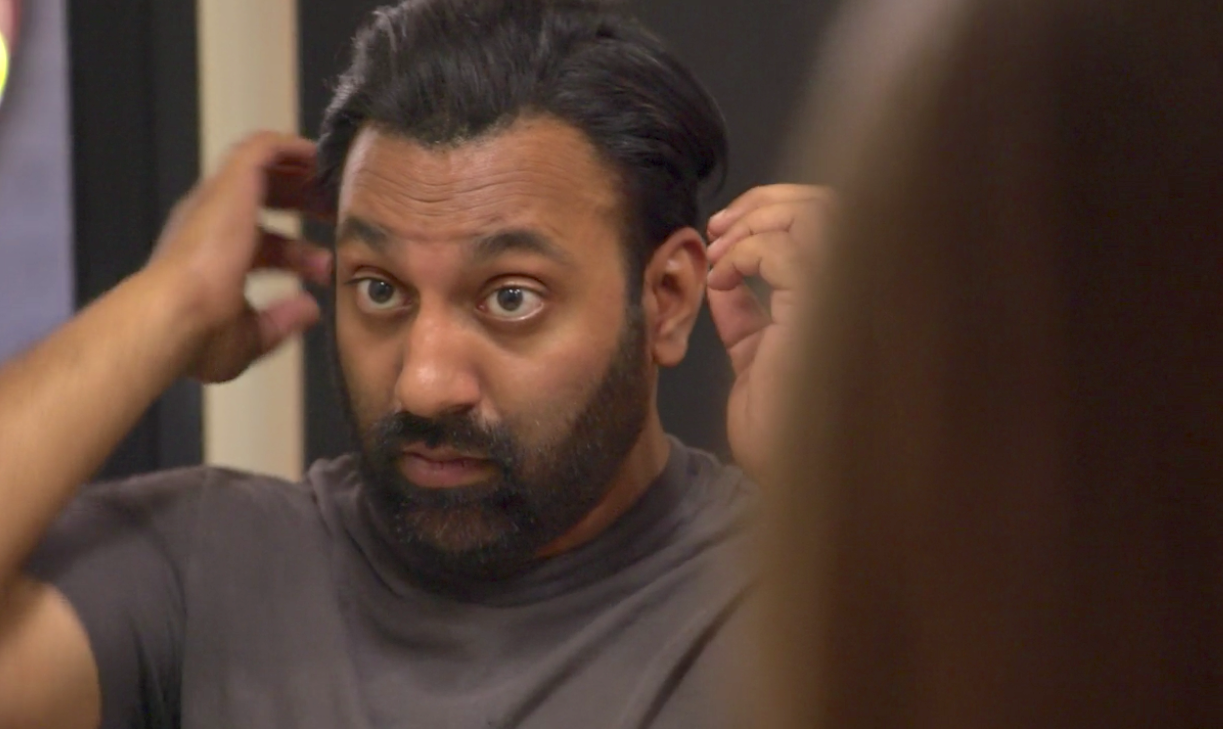 "Saving Sasquatch," the second episode of season one, follows the makeover of anxious tech genius Neal Reddy, whom a longtime friend nominated. Neal was getting ready to launch a new app he'd been working on for a long time. After struggling with self-esteem issues for so long (and putting up walls to keep people out), he didn't know where to start while planning a launch party.
After the Fab Five hooked him up with a new look and outlook, Neal continued with his facilities' management app, HUMRUN, and began exploring life as a stand-up comic. He's been open and vulnerable regarding his sobriety journey, and his close relationship with the Fab Five continues.
Cory Waldrop ("Dega Don't")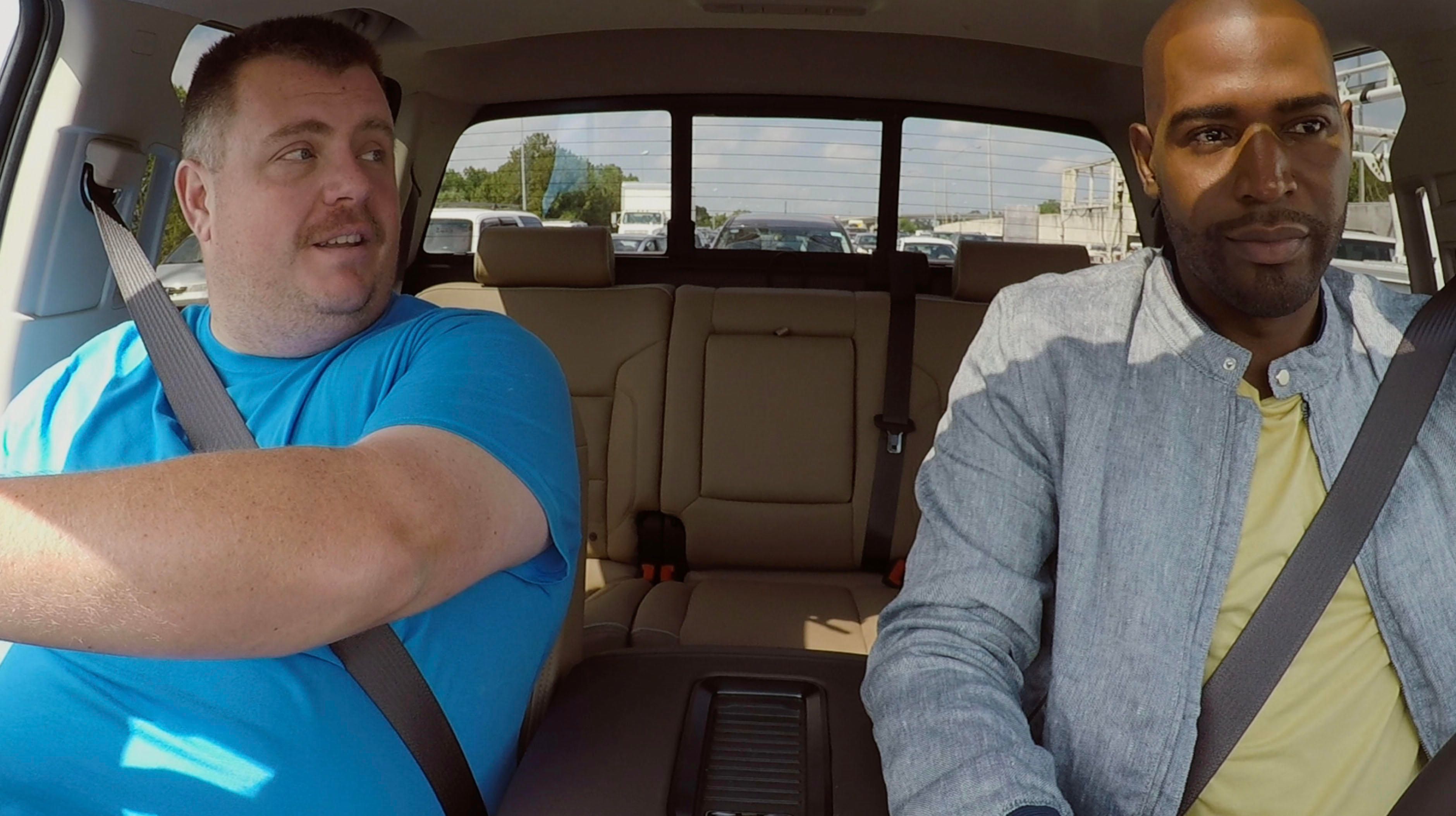 The third episode of season one, "Dega Don't," features one of the series' most controversial stories. Georgian police officer Cory was the subject of the makeover in the episode, and his discussion about racism, politics, and much more with Karamo Brown made for truly gripping television. The Fab Five worked to make over the husband and father. Since undergoing his Fab Five makeover, Cory has maintained a close relationship with Karamo. The latter man calls Cory a true "lifelong friend" due to all the emotional ground they covered during difficult conversations. While it's unclear whether Cory is still a police officer, his Instagram suggests he now successfully sells Herbalife.
AJ Brown ("To Gay Or Not Too Gay")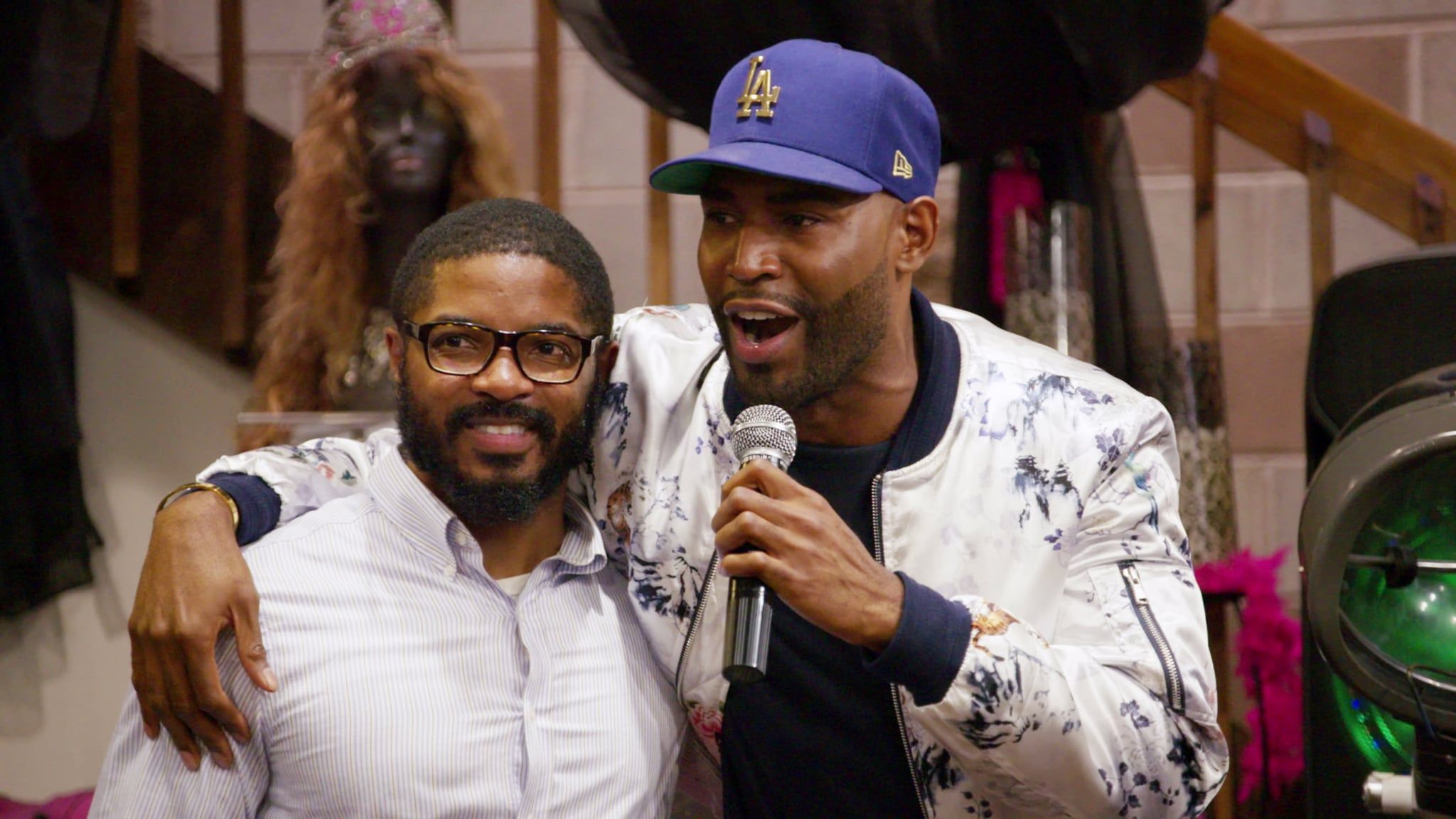 Episode four of season one, "To Gay Or Not Too Gay," finds the Fab Five offering some much-needed TLC to AJ Brown, a young man struggling to come out to his stepmother. While openly living his life as a gay man among his friends (and even being in a serious relationship at that point), AJ was feeling incredibly anxious about coming out to his family. She presented himself as a comfortably gay man in public, too.
After his confidence-boosting makeover, AJ came out to his stepmom in one of the series' most emotional moments. Although he and his long term boyfriend, Andre, married in 2018, they divorced after two-and-a-half years of marriage. He also recently overcame a cancer scare.
Bobby Camp ("Camp Rules")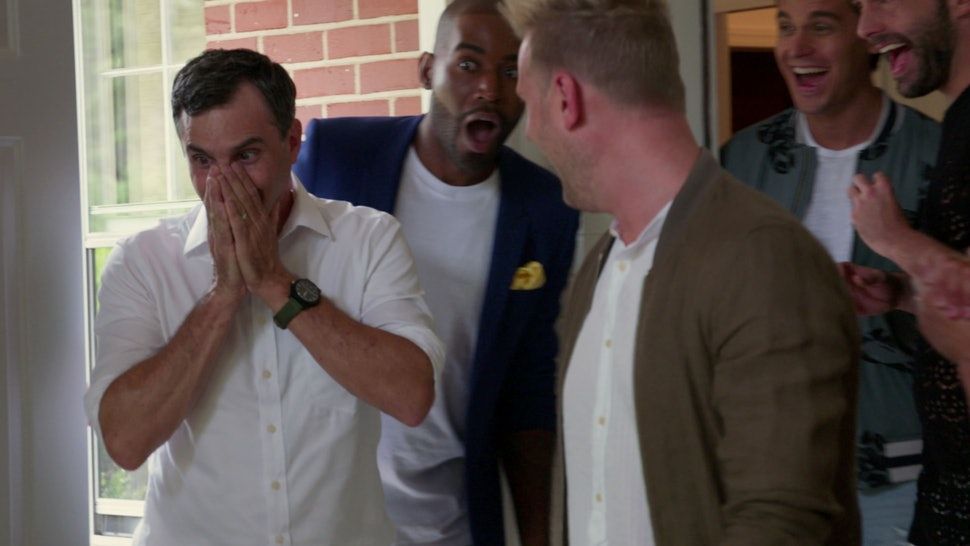 "Camp Rules," the first season's fifth episode, finds the Fab Five trying to improve the life of the harried father of six, Bobby Camp. A hardworking father who barely slept two or three hours a night, Bobby had more or less given up on caring for himself and his appearance, putting all his effort into raising his children, working his job, and building his faith community.
Bobby's episode is perhaps best remembered for his frank discussion of religion and love with designer Bobby Berk. Since the episode aired, it looks like Bobby Camp has continued with his new approach to life – at least if his wife Vera's Instagram posts are anything to go by. The Camp family seems as sweet as ever, and Bobby's style makeover has stuck.
Remington Porter ("The Renaissance of Remington")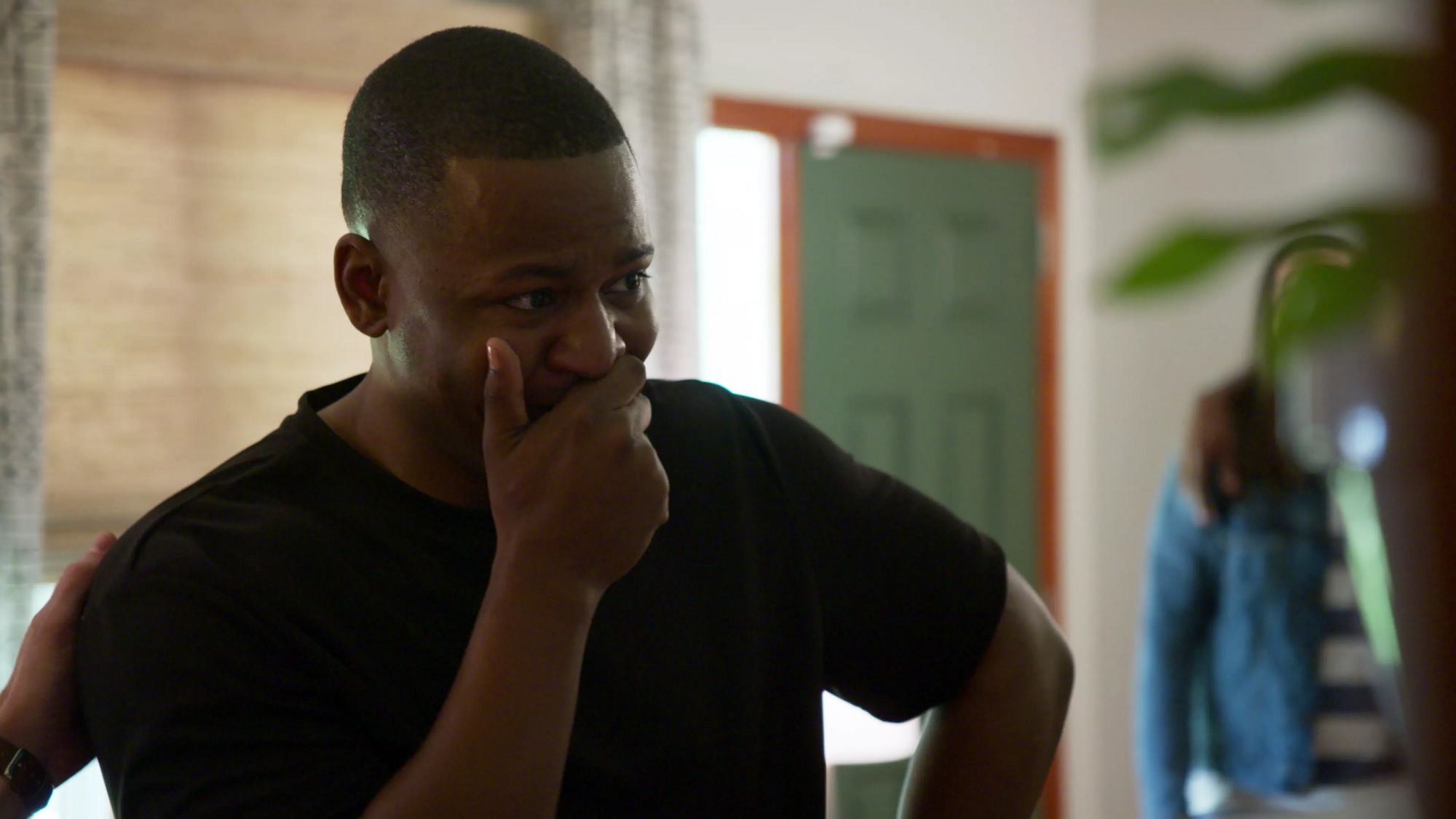 Episode six of season one, "The Renaissance of Remington," found the Fab Five coming to the rescue of Remington Porter, a young man living in his late grandmother's retro-style home and at a loss as to how to start an independent, driven life. With dreams of being a business mogul like Don Draper, it was clear that Remy had much potential inside of him and just needed the support of the Fab Five, his family, and his best friend, Ponder, to get him there. Remington became a man of the world, working in real estate, pursuing photography, and traveling abroad.
Joe Gallois ("Below Average Joe")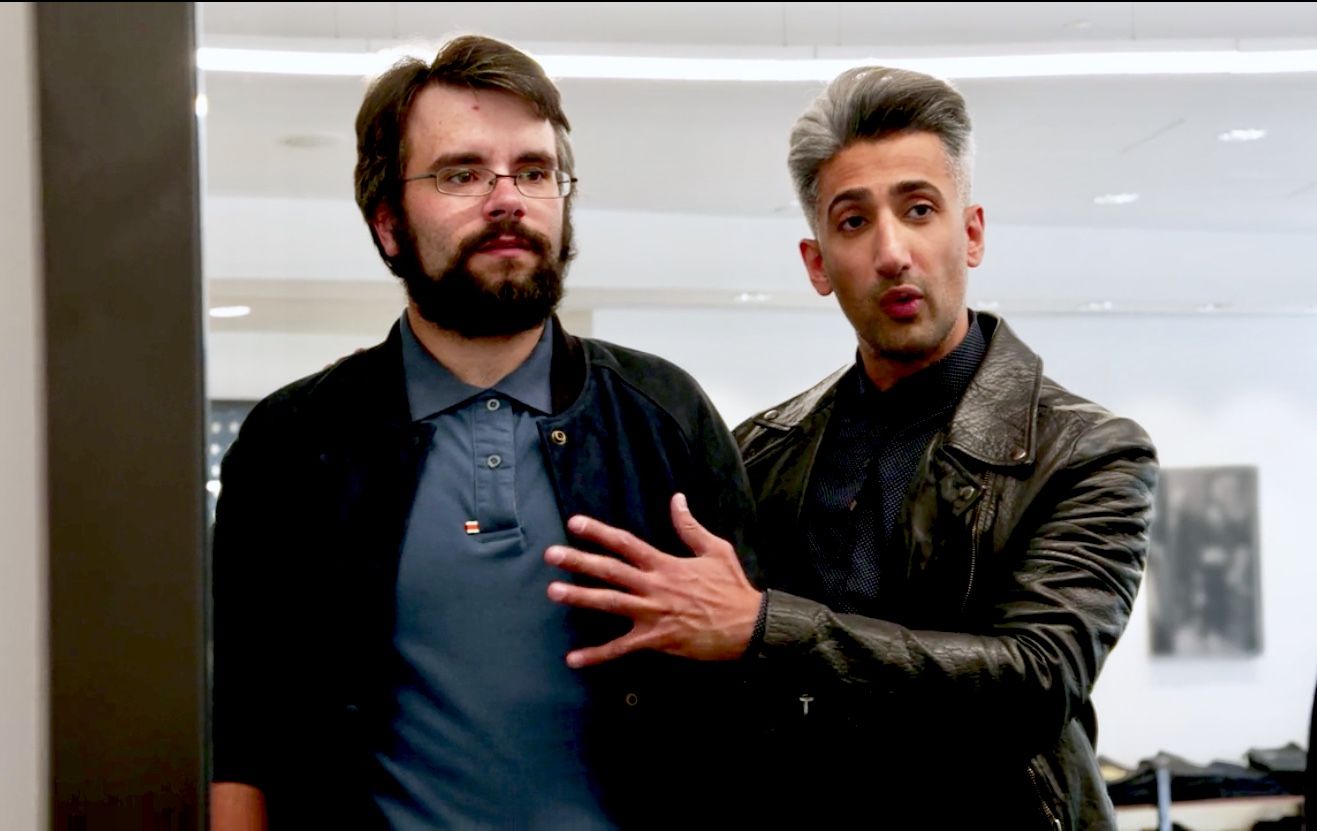 "Below Average Joe," the first season's seventh episode, followed the makeover of aspiring stand-up comedian Joe Gallois. Joe struggled to make a name for himself on the comedy scene, living in his brother's shadow, and didn't put much stock in his talent or effort into crafting a signature look. All of that changed with the arrival of the Fab Five, who helped him clean up his look, hone his material, and brand himself as a marketable comedian.
While Karamo created a website for Joe to market his talents, Joe took it down shortly after the episode aired. Nevertheless, Joe is still active on the comedy scene, performing in gigs whenever possible and honing his craft as a social media observational comic.
Jeremy Holmes ("Hose Before Bros")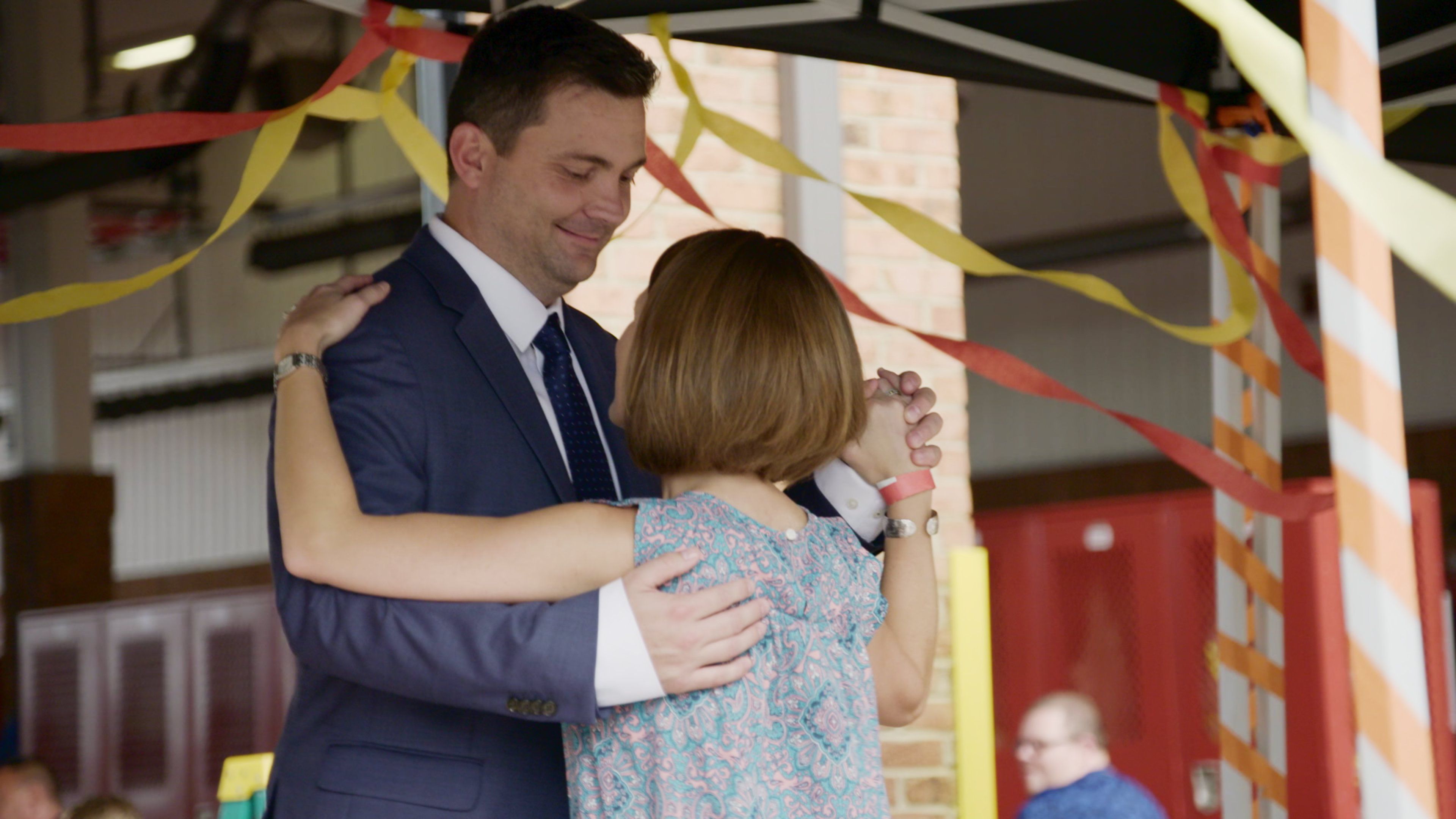 The first season finale of Queer Eye, "Hose Before Bros," found the Fab Five coming in to help makeover firefighter and father of five Jeremy Holmes. The dedicated family man wasn't as interested in helping himself as he was in helping his fellow firefighters, which was why Bobby worked to redesign their firehouse living space. But of course, Jeremy also got the standard self-care and self-esteem boosts that only the Fab Five can provide.
Since the first season aired in February 2018, Jeremy shared some inspiring news: in July 2018, he was named the new Fire Chief of the Covington Fire Department. He is also finished his last year of law school, working as Fire Chief, and parenting his five adopted children and his wife, Bonnie.
Sources: Queer Eye/Instagram, Cory Waldrop/Instagram, Vera Camp/Instagram, Remington Porter/Instagram, Joe Gallois/Instagram



This story originally appeared on Screenrant