Wonka, a prequel to Roald Dahl's beloved 1964 novel Charlie and the Chocolate Factory, has been in the works with Warner Bros. since late 2016, but it's only as the much-anticipated release date gets closer that more information is starting to be revealed about the film. While it's known that the project will focus on a never-before-seen period in the character's history, much still remains shrouded in mystery. As such, Wonka is the subject of intense speculation among Dahl fans.
Timothée Chalamet (Dune) will be playing the titular character of Willy Wonka, the eccentric chocolate factory owner. Already there have been a few sneak-peeks and promotional shots released for Wonka, potentially hinting at a direction for the film. Some show Chalamet in the characteristic brown top hat and long purple coat, the same look previously donned by Gene Wilder in 1971 and by Johnny Depp in 2005 for previous adaptations of Charlie and the Chocolate Factory. Although much of the information remains in the realm of conjecture, here's everything else that's known about Wonka so far.
The Latest Wonka News
Despite the fact that Wonka has already changed its release date once, updates on the production seem to suggest that another release date push could happen. It was announced via Twitter on February 25th, 2023 that Timothée Chalamet had just begun filming reshoots on Wonka. With the film releasing in less than a year, it's hard to imagine that a post-production turnaround could be so quick. While the reshoots aren't a guarantee that the film could be delayed, yet again, it's impossible to know exactly how much footage has to be reshot and if this means there are any changes to the casting or storyline.
Footage for Wonka was shown at CinemaCon, giving viewers a first look at Chalamet's Willy Wonka and Hugh Grant as an Oompa Loompa. The footage opened with a couple of notes from the song "Pure Imagination" featured in Willy Wonka and the Chocolate Factory before dissolving into Chalamet performing his own musical song and dance for the production. In the clip, Willy Wonka's mother asserts that he should never give up his dream of being a candymaker. In addition, the footage also saw Wonka meeting Hugh Grant as an Oompa Loompa, trapped in a glass cage.
Wonka Is Confirmed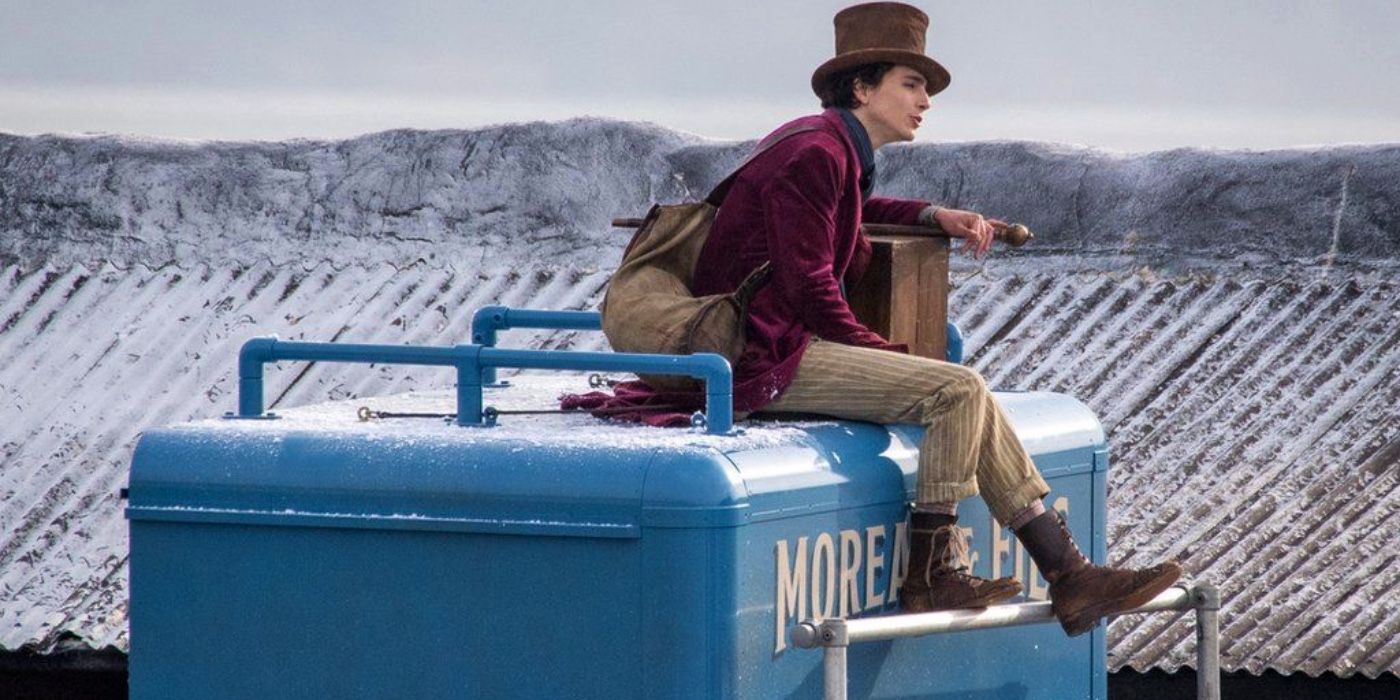 Paul King's upcoming musical fantasy film Wonka was confirmed to be in development back in October 2016 when Warner Bros. acquired the rights to the Roald Dahl character, with producers David Heyman (Harry Potter) and Michael Siegel (Charlie and the Chocolate Factory) on board. Paul King (Paddington) was in negotiations to direct Wonka in February 2018, and a short list of actors who were considered for the eponymous role was announced, including Donald Glover, Ryan Gosling, and Ezra Miller. In addition, it was revealed that Wonka would be a prequel. Timothée Chalamet was cast in the title role in 2021, and the rest is history.
Wonka Release Date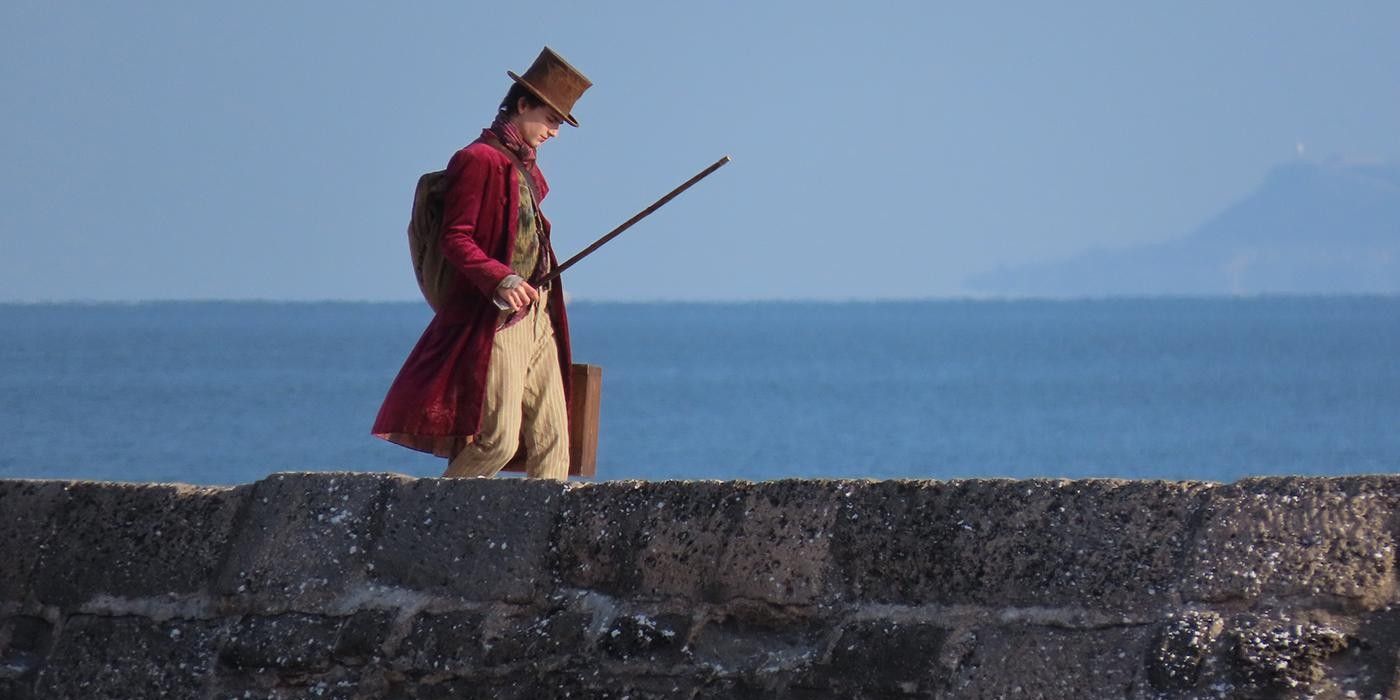 The Wonka release date is set to be December 15th, 2023. Although its original release date was March 17th, 2023, no official statement has been given about the cause of the delays. Wonka's later release date gives it more time to build anticipation for the film, hopefully leading to a successful opening week at the box office.
Wonka Cast: Timothée Chalamet Is Willy Wonka, Who Else Is In It?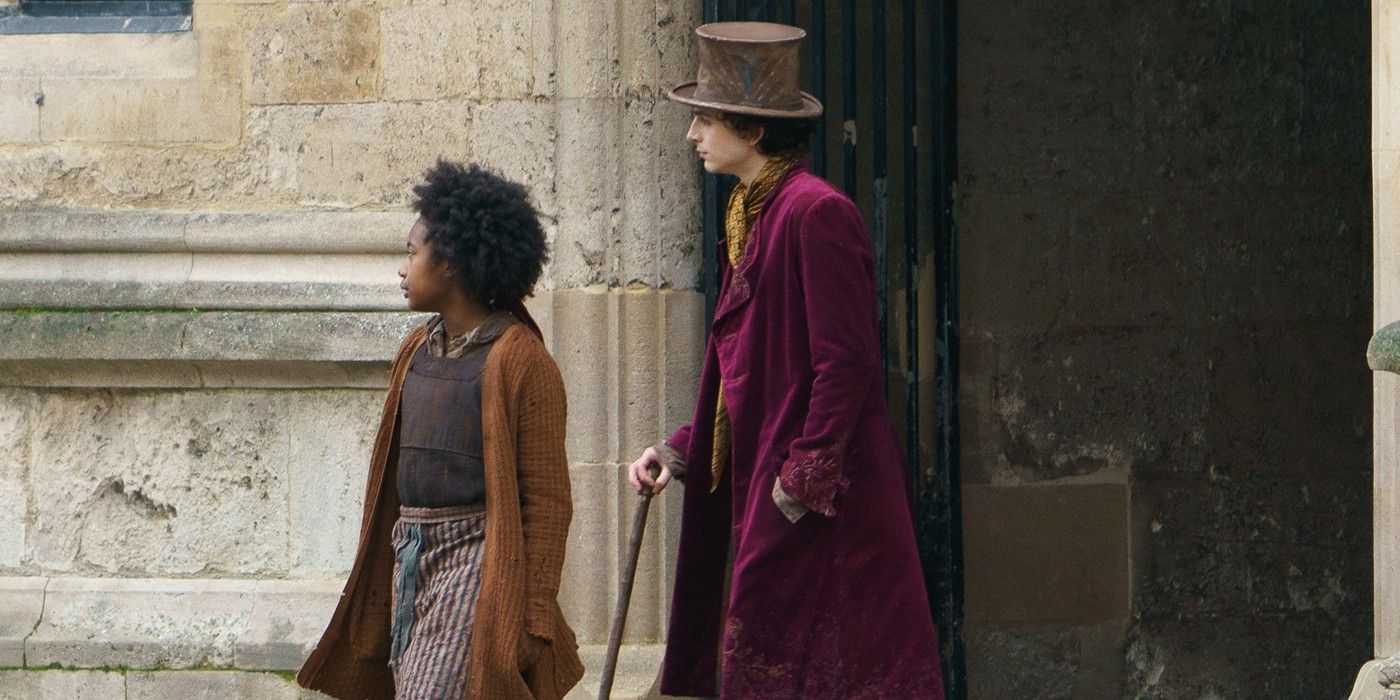 For many people, Timothée Chalamet will be enough of a draw to see Wonka, as well as Hugh Grant's surprise appearance as an Oompa Loompa, but just in case any more encouragement is needed, it helps to know that Chalamet will be joined by an all-star cast. Key & Peele's Keegan-Michael Key, Heartstopper's Olivia Colman, Sex Education's Rakhee Thakrar, and the iconic Mr. Bean actor, Rowan Atkinson all have roles in Wonka. The Shape of Water star Sally Hawkins is also part of the cast, and she previously worked with Wonka's director and screenwriter on the Paddington movies.
Other members have been added to the official Wonka cast, still however, in undisclosed roles. Mathew Baynton (Ghosts) is in the Wonka cast, alongside Jim Carter (Best Picture winner Shakespeare in Love) and Tom Davis (Paddington 2). Simon Farnaby (Your Highness), who is co-writing Wonka, is also a part of the cast, in addition to comedian Matt Lucas (Alice in Wonderland). Finally, Natasha Rothwell (Insecure) is a part of the Wonka cast. However, as previously mentioned, none of the actors listed have revealed what their roles will be in the upcoming film. Hopefully, when a trailer is released it will reveal more.
Star Keegan-Michael Key recently spoke up about working with Chalamet on Wonka while discussing his new Hulu series Reboot to THR. Key had nothing but good things to say about Chalamet's performance as the iconic Roald Dahl character, which proves that viewers have plenty to look forward to. "Here's this wonderful effortlessness about how he plays Wonka, not to mention the fact that there's this hopeful quality that he gives the character, a kind of indomitable quality that he'll never quit, he's always up for the next thing," Key stated.
Wonka Story: How Does It Connect To Charlie & The Chocolate Factory?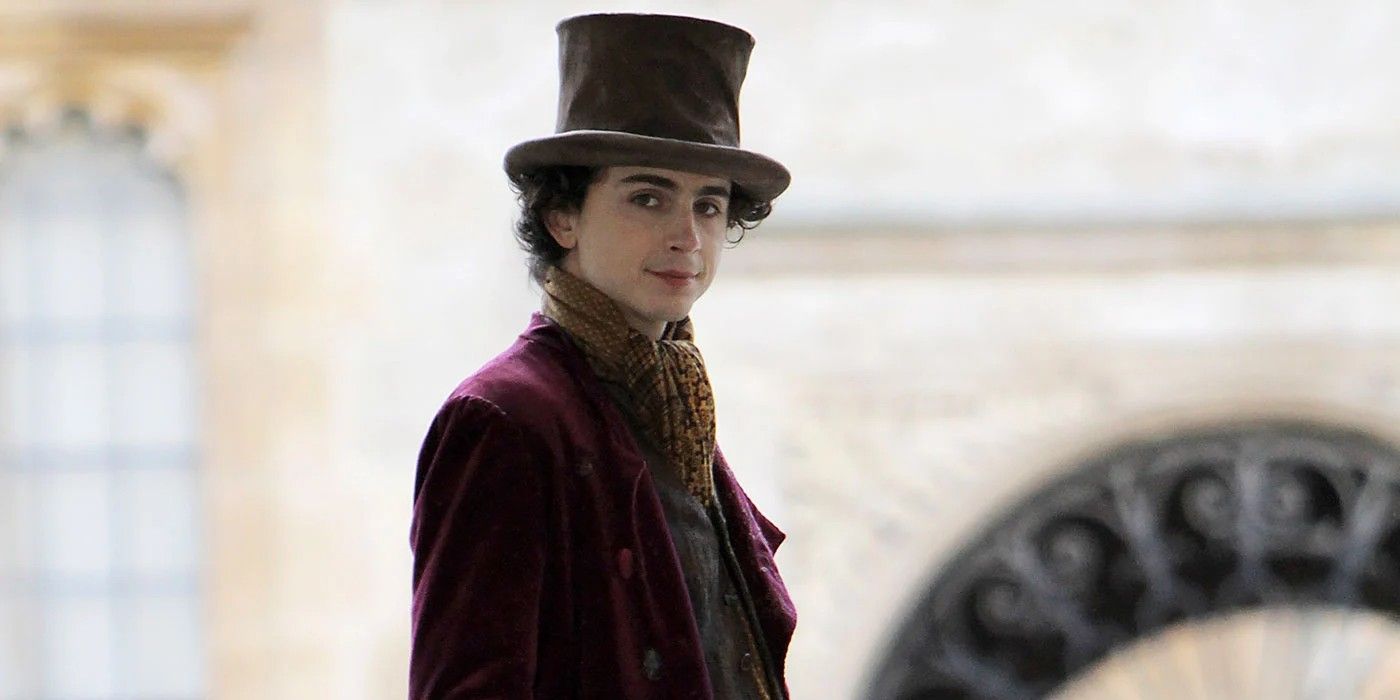 Since it's a prequel (and a musical), the Wonka story will take place before the well-known story seen in Charlie and the Chocolate Factory. This will be a much younger version of Willy Wonka, as Chalamet was only 25 during filming, compared to a 38-year-old Wilder and a 42-year-old Depp. The plot will probably show how Wonka fell in love with all-things sugary and becomes the famous and reclusive chocolatier from Dahl's novel. The cast has already discounted theories about Willy Wonka's morbid past, by confirming that Wonka won't be a dark origin story. However, it has been confirmed that Wonka will be a musical.
Timothee Chalamet recently revealed to British Vogue that he would be performing a whopping seven musical numbers in Wonka, saying "Seven! You know what's really funny about that is it's so misleading. This movie is so sincere, it's so joyous." It's been common knowledge that Chalamet would sing and dance in Wonka, but the sheer amount of song and dance in the film was unexpected. This goes hand in hand with his statements about the tone of the film. Many expected Wonka to fall in line with the original movie's darker take on the Dahl tale, but Wonka seems to be taking a much happier and more fantastical direction.
Wonka Trailer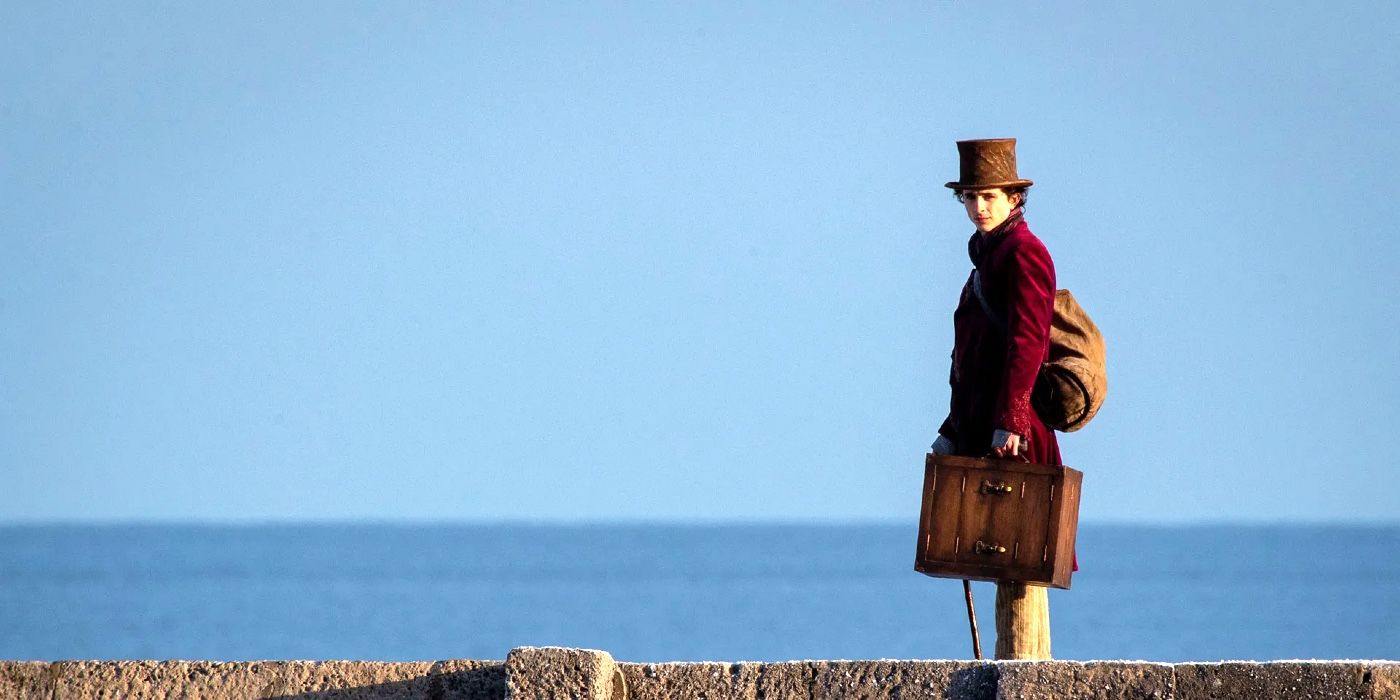 While footage was released at CinemaCon, there is no Wonka trailer — yet. While the movie is said to be in its post-production phase, reshoots on the Willy Wonka prequel film are currently underway. A number of set photos and BTS images for Wonka have been released, however, these have been few and far between, and it seems the creative team is keeping most details under wraps. Since the Wonka release date is in December of 2023, a Wonka trailer should drop sometime in the summer of 2023.



This story originally appeared on Screenrant