Korean Drama, popularly referred to as K-drama, has gained much popularity during recent years that Netflix has decided to invest $2.5 billion in the creation of "Korean series, films, and unscripted shows over the next four years". This in itself proves how much this specific category has grasped the attention of worldwide viewers. If you are still wondering whether you should jump on this bandwagon and enjoy the ride, we are here to motivate you further.
What makes K-dramas so fascinating is the way in which they attempt to appeal to all kinds of viewers. While there is a misconception that this particular genre is filled with cheesy rom-coms, the truth is that K-dramas have so much to offer. In fact, some of the shows can be quite dark and grotesque. Either way, k-dramas definitely know how to put on brilliant binge-worthy shows that have a lasting impact on the viewers. If you plan on starting your K-drama journey, here's a list that will assist you.
20
Healer
Starting with a show that has a combination of different genres, Healer follows the story of a talented "night courier", Seo Jung-hu, famously known as "Healer" (Ji Chang-wook) whose life takes a complete twist when he is given an odd task of protecting a girl named Chae Young-shin (Park Min-young) by a popular reporter, Kim Mun-ho (Yoo Ji-tae).
Unbeknownst to Jung-ho, this task ends up changing his whole course of life and life goals. As the show progresses, we are shown how the trio is linked to a 1992 case. From mystery, crime, and action to romance, Healer is a show with many layers, in turn, catering to a large audience.
19
Weightlifting Fairy Kim Bok-joo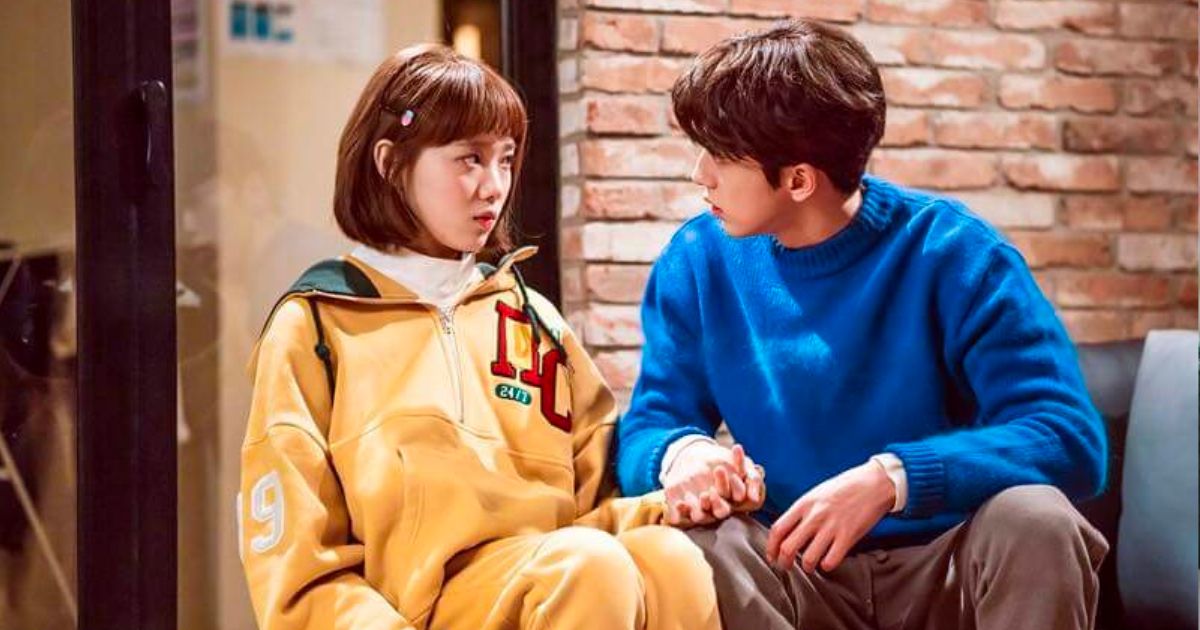 Weightlifting Fairy Kim Bok-joo is a show for the hopeless romantics. This is a coming-of-age drama that focuses on Kim Bok-joo (Lee Sung-Kyung) who is determined to focus on her weightlifting dreams. As she attends a sports university, we see Bok-joo trying to get hold of her own emotions while she figures herself out.
No matter how tough she tries to come off as, she ends up developing a one-sided love for her childhood friend, Jung Joon-hyung's (Nam Joo-hyuk) brother, Jung Jae-yi (Lee Jae-yoon). However, what happens is the two friends end up falling for each other. The story is a beautiful rom-com that touches your heart and makes you think about your own perspectives on love and identity.
Related: Will 2023 be the Year of the Korean Drama?
18
My Girlfriend is a Gumiho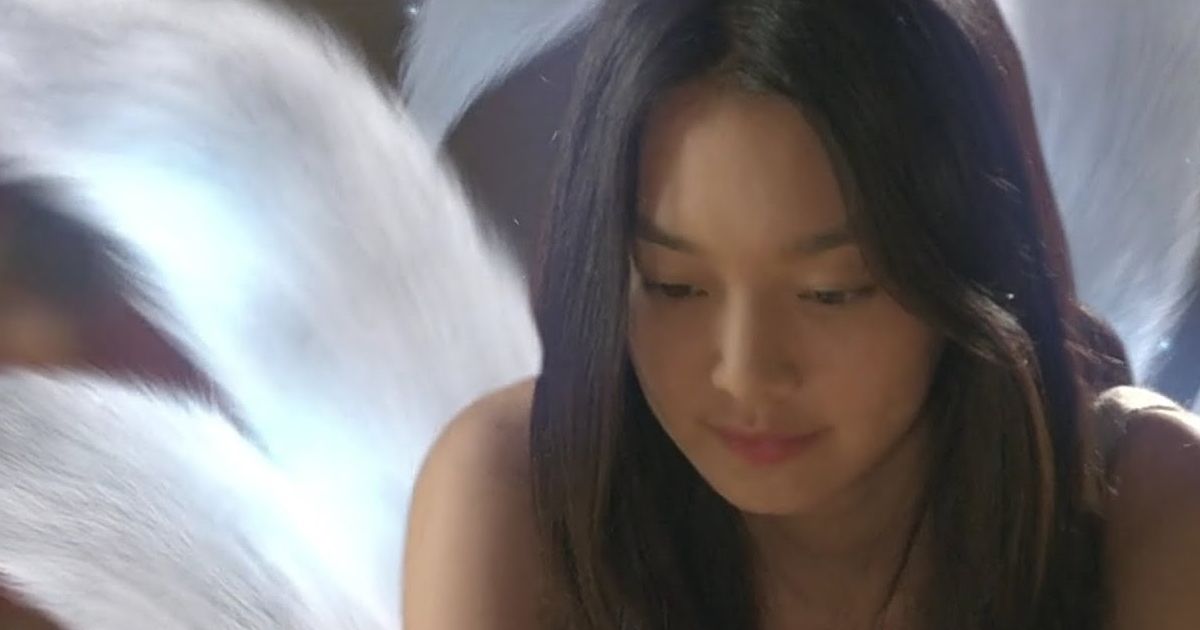 This show is a combination of romance and fantasy and is specifically created for those who need a good cry and for those who love to indulge in otherworldly romances. By taking inspiration from the infamous myth of the nine-tailed fox, the story focuses on the budding relationship between Gu Mi-ho (Shin Min-a), a nine-tailed fox released by Cha Dae-woong (Lee Seung-gi).
The former is eager to become a human, while the latter is scared of this nine-tailed fox. They eventually fall for each other, and what follows is their struggle in trying to keep Gu Mi-ho alive. The finale is a massive tear-jerker as it is filled with many plot twists.
17
Taxi Driver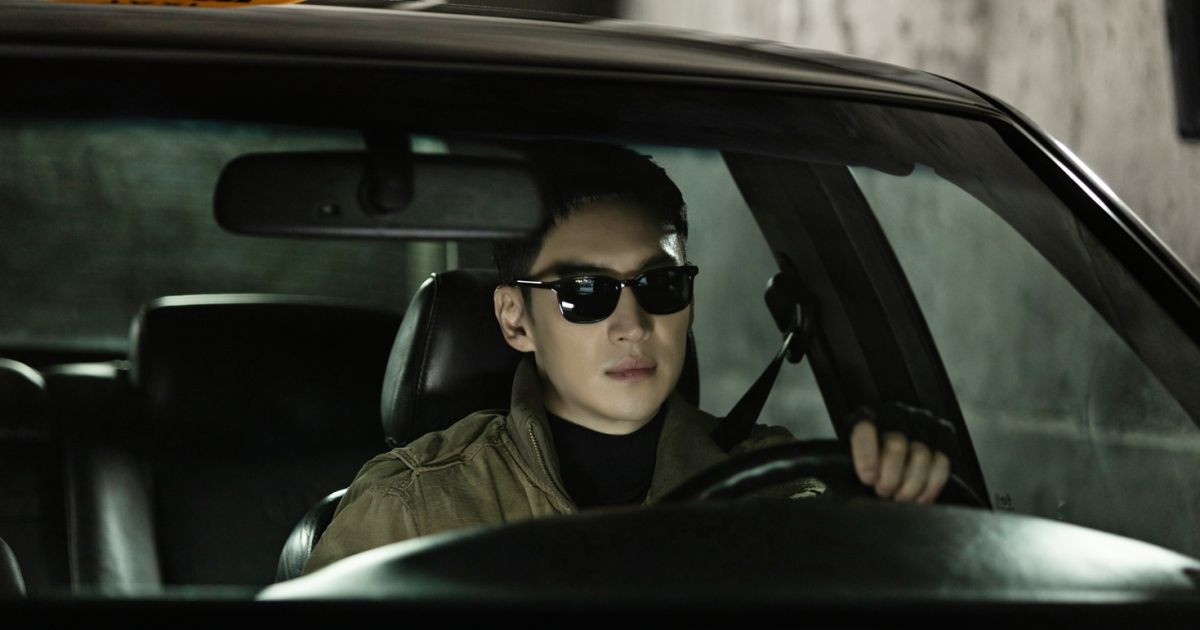 If you are looking for a more revenge-based TV show, then Taxi Driver is an ideal option. Under the name "rainbow taxi", a secret organization is focused on serving revenge for those who have been unfairly treated by society. The reason behind this is the lack of justice provided by the legal system and the police forces.
Taxi Driver heavily focuses on corruption in society as the show comprises several stories. With Lee Je-hoon taking over the lead role of Kim Do-gi, we are shown how he is trying to make amends with his past as he could not seek justice for his mother by taking revenge on her murderer.
16
Vincenzo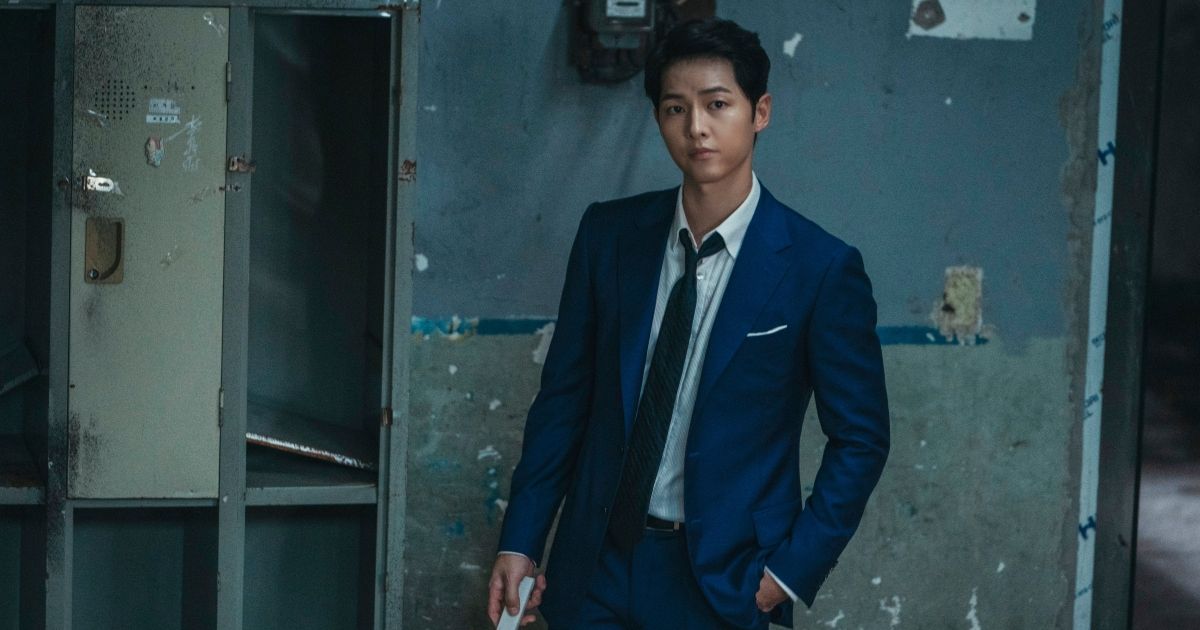 The perfect match for the fans of Francis Ford Coppola's The Godfather. With inspiration from mafias and the crime world, the show is not your ordinary K-drama due to its Italian influence. The key difference between the infamous The Godfather trilogy and Vincenzo is that the latter focuses on the consigliere, in turn, reminding you of The Godfather's Tom Hagen (Robert Duvall). With this refreshing twist, Vincenzo focuses on Vincenzo Cassano / Park Joo-hyung (Song Joong-ki) as he tries to recover some fortunes while escaping from the Don's (who adopted him) son, who is trying to kill him.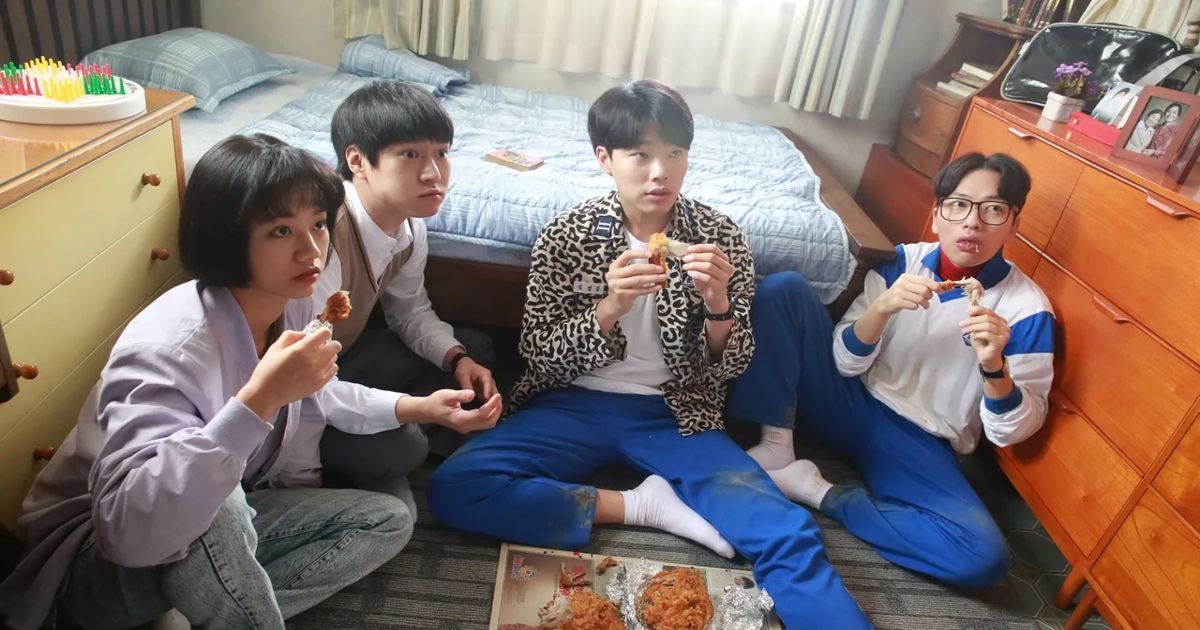 tvN's Reply installments take a unique approach in bringing three sets of series, each focusing on different groups of friends as the show moves back and forth from the past to the "present", revealing the friends' ultimate fates and how they have developed over time. Out of the three, Reply 1988 has the highest ratings and is considered the best.
The show takes us back to the 1980s (as suggested by the title) and focuses mainly on Sung Deok-sun (Lee Hye-ri) as she tries to figure out her dreams and goals while entangling with her male best friends. The mystery of whom Deok-sun ultimately marries is one key form of suspension. However, the show's focus on economic issues, family bonds, friendships, identity crisis, and the toll of academic pressure makes it quite relatable and timeless.
14
The Doctors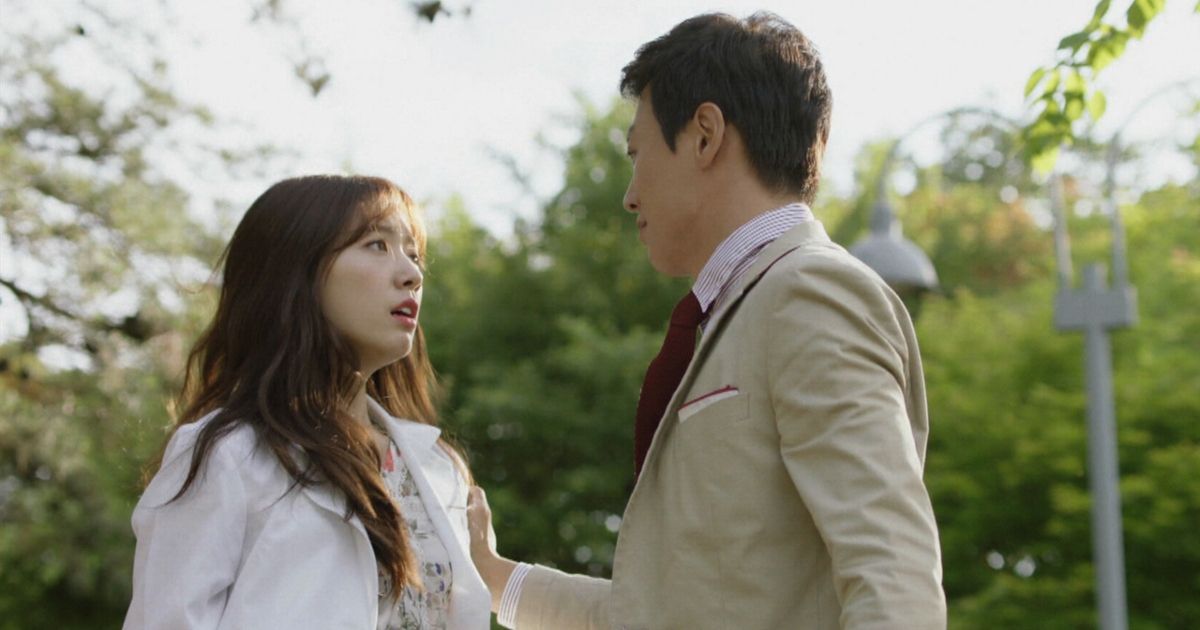 Diverting the attention to anyone who is pursuing or is interested in pursuing a career in the medical field, we recommend The Doctors. Yes, the story does include its romantic element, but it is still able to grab the attention of anyone who is looking for motivation. By focusing on the two protagonists, Yoo Hye-jung (Park Shin-hye) and Hong Ji-hong (Kim Rae-won), the show portrays how each faces different challenges in succeeding as a doctor.
Yoo Hye-jung's character is quite inspiring, as she starts off as a school rebel who finds it hard to trust people. Ultimately, due to Ji-hong's influence, she ends up becoming a successful neurosurgeon. Even if the two separate following some rumors spread about their relationship, they end up crossing paths again.
13
The Heirs / Inheritors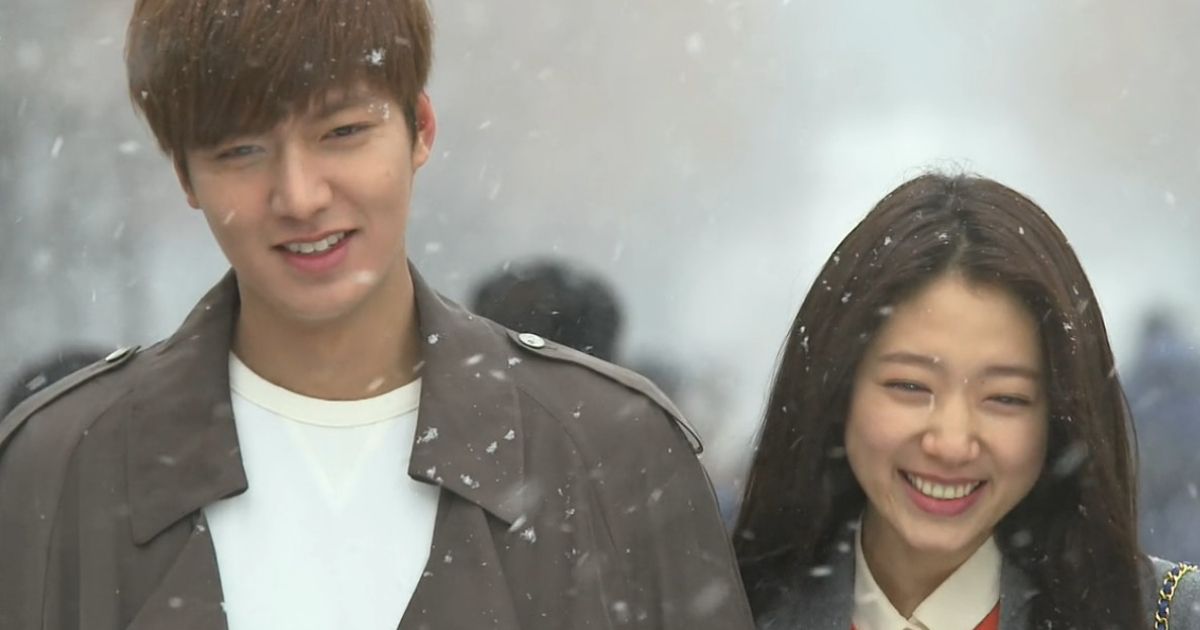 By now, you might have already heard of the infamous Korean heart throb, Lee Min-ho. The Heirs, also known as Inheritors, is one reason why Min-ho became so popular. The series follows a group of extremely wealthy and privileged high schoolers, with Min-ho taking the lead role of Kim Tan.
From forbidden love to competition and the burden of taking over the family empire, this show is filled with drama, which is also what makes you so invested in it. Also, the addition of :"frenemies" and rivalries as well as the fight for love intensifies the already brewing drama pot.
12
The Glory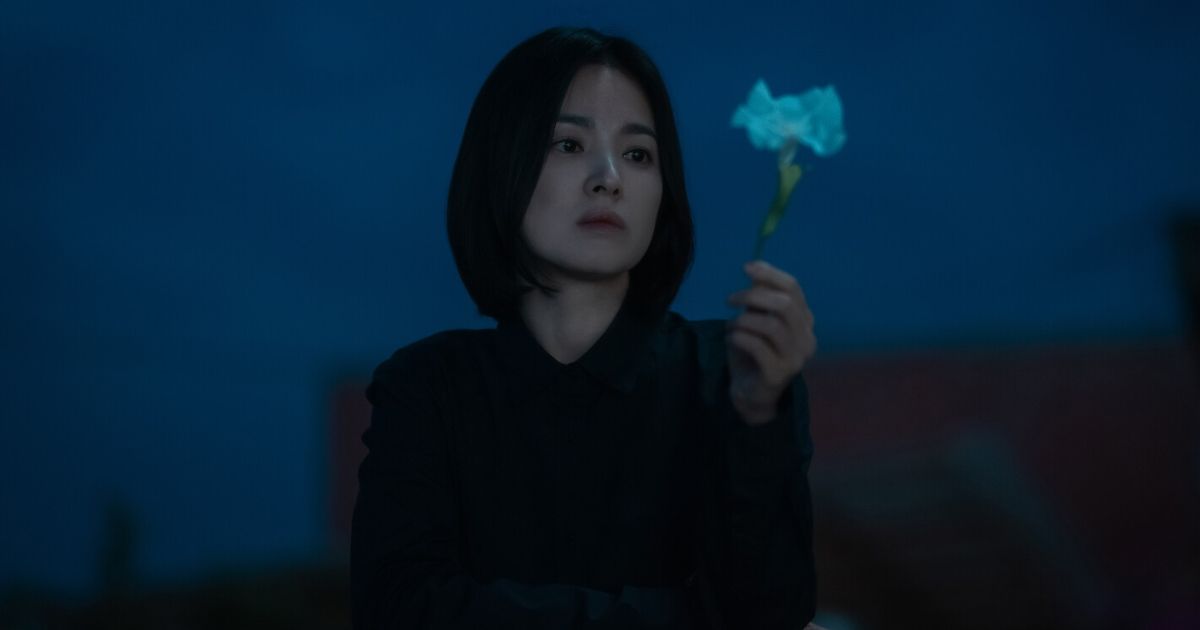 A recent addition to Netflix's list of must-watch K-dramas, The Glory has a brilliant cast and is also based on true stories of bullying. With Song Hye-kyo taking over the role of the protagonist, Moon Dong-eun, the show focuses on how she was inhumanely bullied during her high school days by Park Yeon-jin (Lim Ji-yeon) and her friends and her journey of finally getting revenge.
The Glory is definitely not for the weak-hearted, as the scenes of bullying can be quite grotesque. Moreover, the show does not shy away from revealing the corrupt nature of the rich and how big of an issue bullying is in South Korea.
11
SKY Castle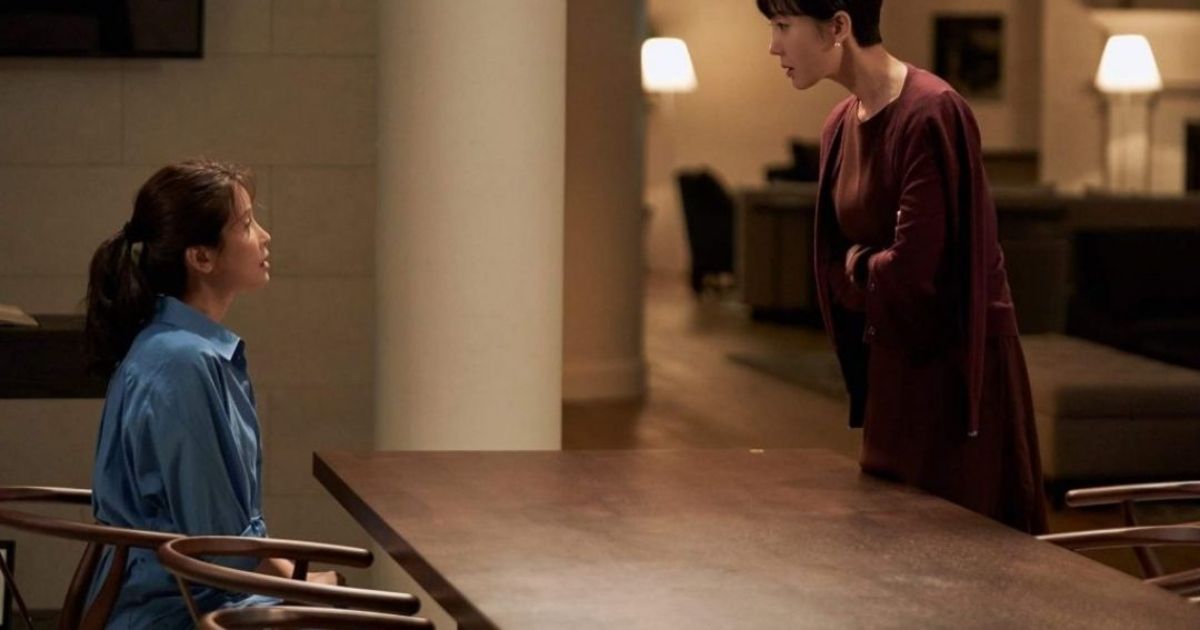 This K-drama heavily reflects on Korean society by specifically focusing on the class system and academic pressure. SKY Castle revolves around a group of mothers from an extremely wealthy area in Seoul, South Korea. The way in which they would do anything to ensure the success of their families is enhanced and their constant attempts at making their children top students is not only scary but also quite absurd.
The series' emphasis on the corrupt nature of the rich and their limitless greed can be linked to the South Korean class disparity. Moreover, the pressure on children is not a new theme, as it is a prevalent issue in Asian society.
10
Little Women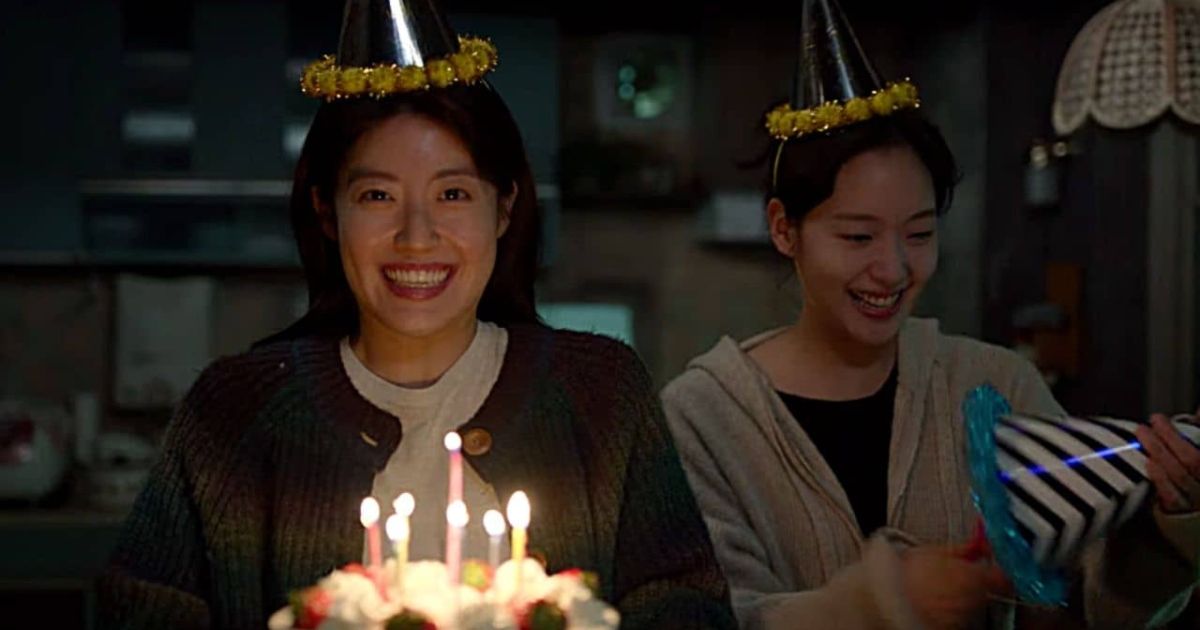 Taking inspiration from Louisa May Alcott's 1868 novel of the same name, this K-drama follows three sisters as they try to survive amidst the world of the rich. From mysterious murders to a plant with hypnosis qualities, Little Women follows the three Oh sisters (resembling the March sisters from the original source material) as they find themselves being manipulated by South Korea's richest family.
However, the series ultimately ends with the three sisters overcoming the challenges and being able to fulfill their wishes. What makes this particular show brilliant is how the female leads are strong and independent.
9
All of Us Are Dead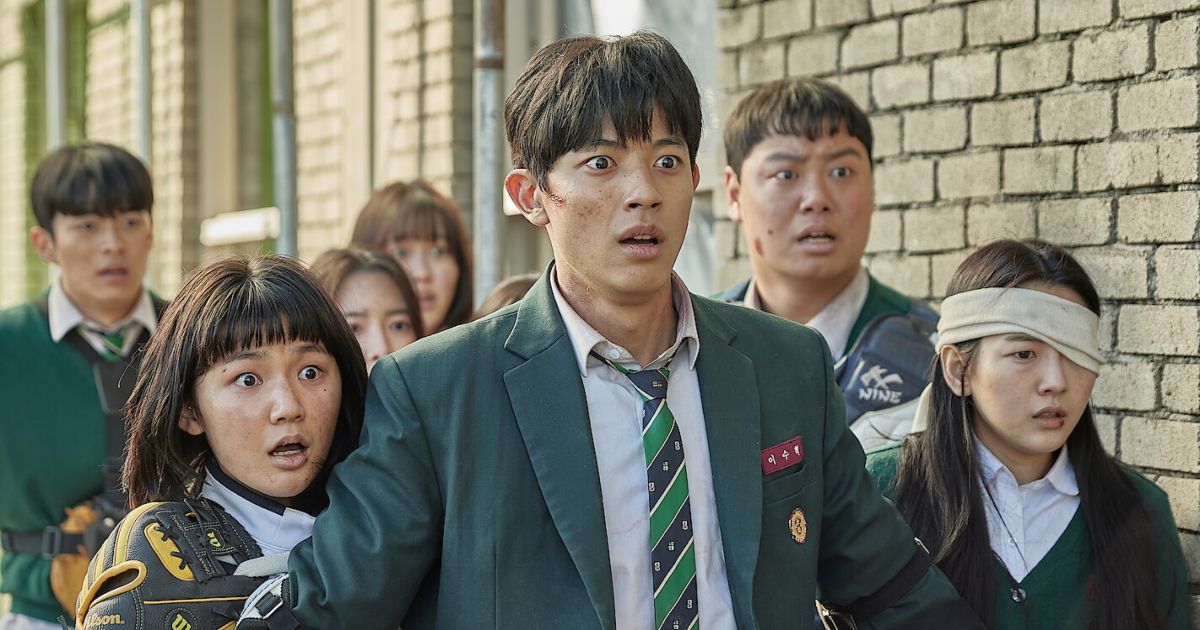 Here's one for the zombie fans. The horror K-drama, All of Us Are Dead is about a zombie outbreak that begins at a high school as it was created by the school's science teacher, Lee Byeong-chan (Kim Byung-chul). The show has been compared to the infamous Korean film, Train to Busan as it follows a similar approach in illustrating how threatening a zombie attack can be.
Nonetheless, this show has its own features that make it quite different from your everyday zombie series/films. All of Us Are Dead also deals with themes like love, friendship and identity crisis. Since it revolves around high schoolers, the show can be quite tense and emotional.
8
Itaewon Class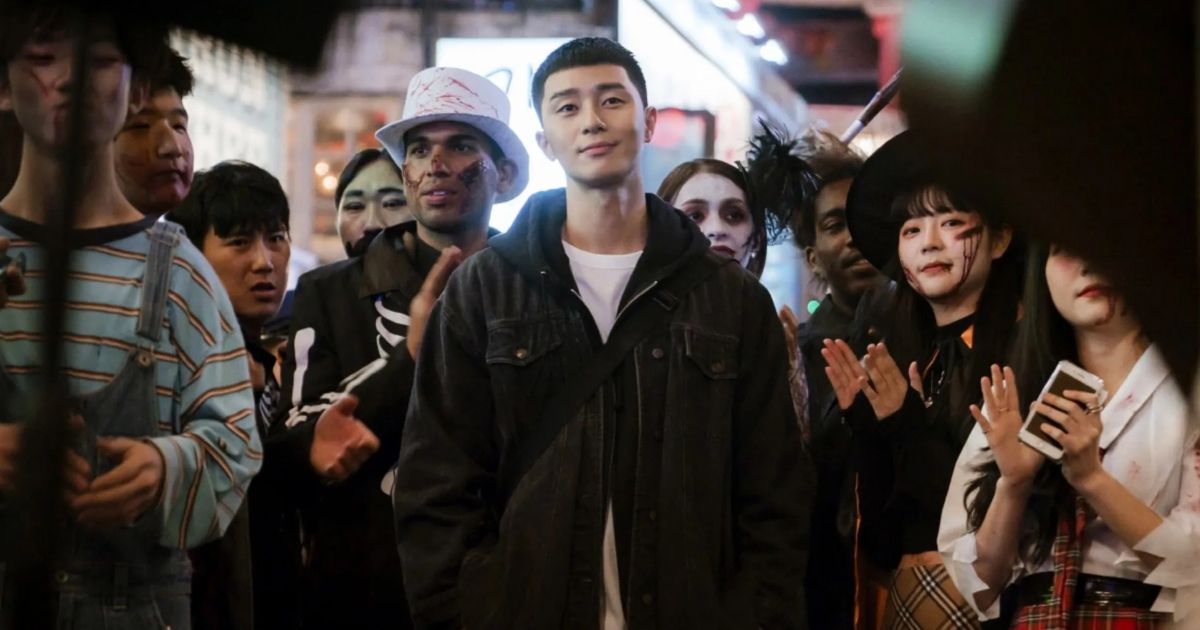 With Park Seo-joon taking over the role of the protagonist, Park Sae-ro-yi, Itaewon Class follows Sae-ro-yi's journey to becoming the successful owner of a bar/restaurant named DanBam. Following the death of his father and his imprisonment, we find our protagonist seeking revenge.
However, he combines his revenge and his dreams by focusing on making his bar-restaurant a success so that it can overtake his enemies. With an unusual group of employees that includes a highly intelligent manager, a transgender chef, an ex-convict and a black Korean, Itaewon Class really focuses on breaking barriers. Like most K-dramas, it does include its own complicated love triangles and emotional roller coasters.
7
Crash Landing on You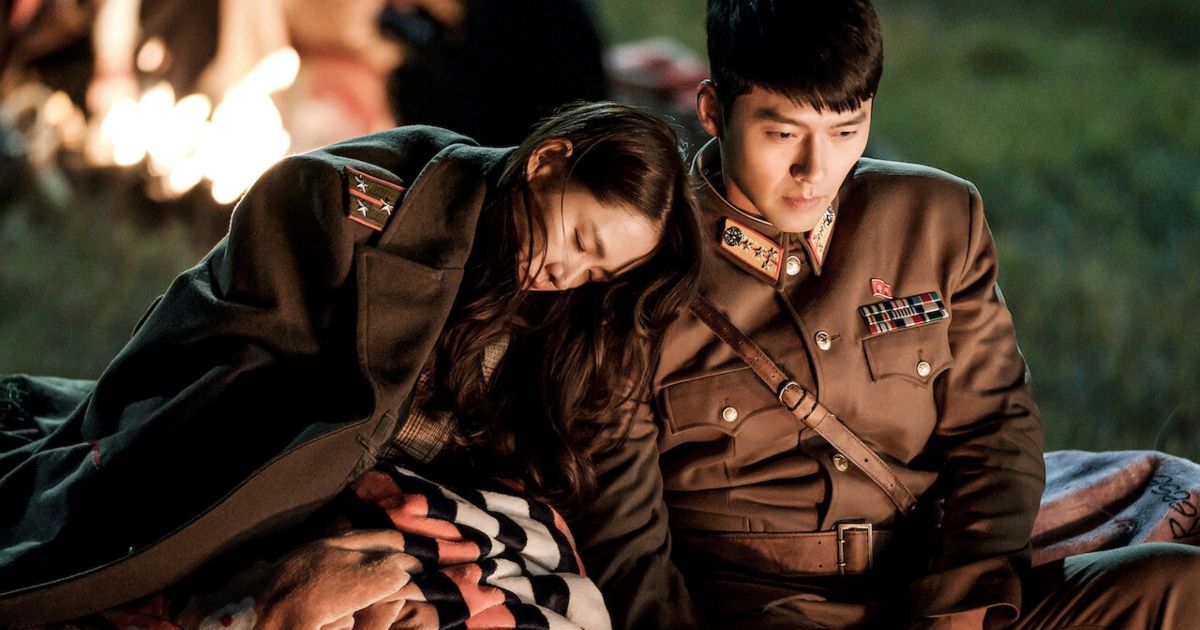 With an 98% rating on Rotten Tomatoes, this particular TV series has become a favorite among K-drama fans simply because it combines the reality of the politics between North Korea and South Korea and gives an emotional story of two pairs of lovers. The series begins with a South Korean entrepreneur/heiress named Yoon Se-ri (Son Ye-jin) being blown to the North Korean part of a Demilitarized Zone.
Following this, she is saved and hidden by Ri Jeong-hyeok (Hyun Bin). Between the two's budding relationship, what we see is the corruption within each society as Se-ri's half-brothers try to take over her company and her right to succession while a corrupt North Korean officer tries to expose Jeong-hyeok and later, attempts to take revenge on Se-ri. With the constant crossing of borders, the story that unfolds is a beautiful but complicated love story.
Related: Exploring the Korean Drama: From Romance to Thrillers, and Everything in Between
6
Law School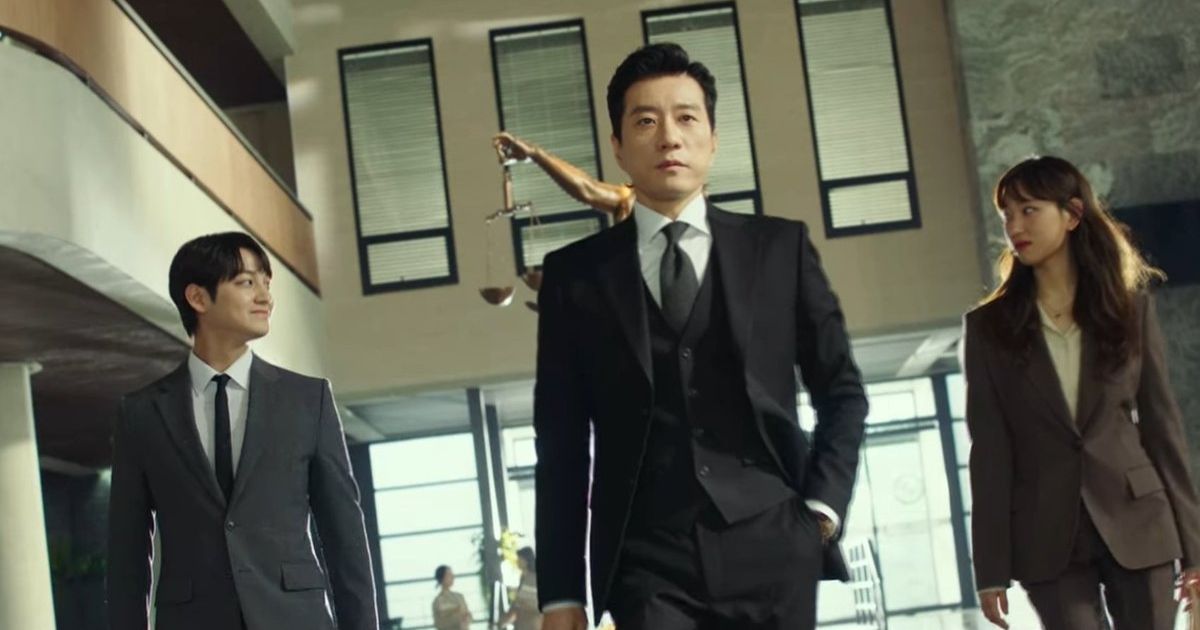 A simple yet fascinating legal drama, Law School follows a famous prosecutor-turned-law-professor and his group of law students as they try to solve the murder mystery of a fellow professor of the law school. Yang Jong-hoon, portrayed by Kim Myung-min, is introduced as a harsh law professor. He is arrested as the main suspect of the murder of Seo Byung-ju (Ahn Nae-sang) and his students get involved with the case as each attempt to help clear his name and solve the mystery.
The way in which the series combines legal practice and legal studies makes it quite inspiring. Moreover, it becomes very relatable due to the way in which it portrays academic pressure and the journey students go through in trying to figure out what they want to do outside University-life.
5
Guardian: The Lonely and Great God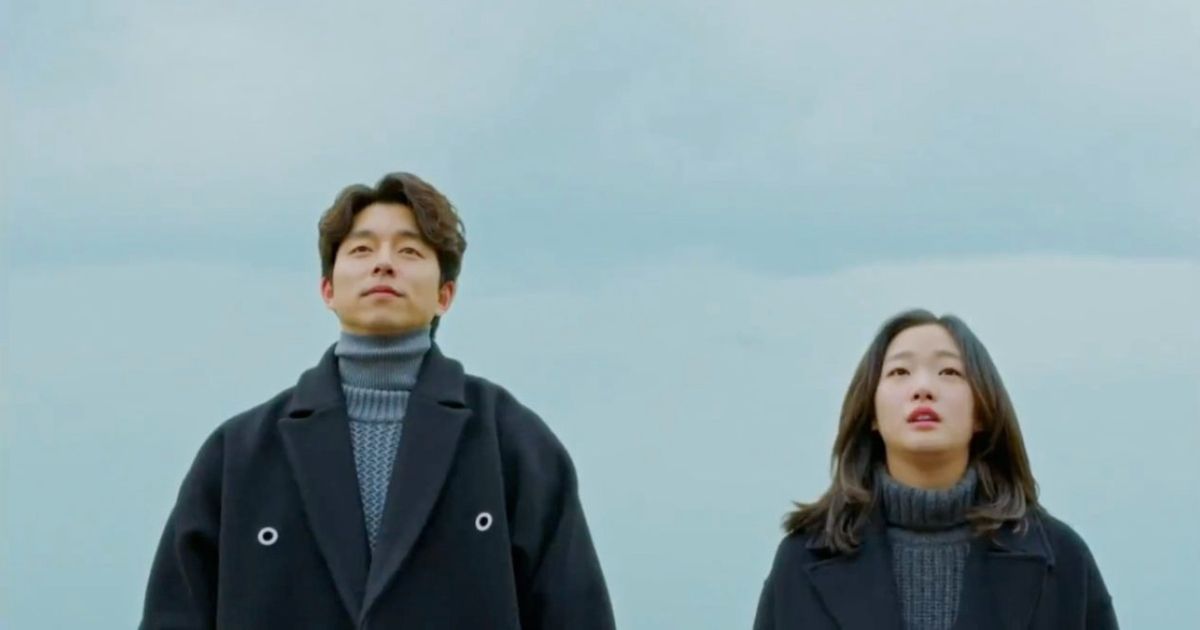 Yet another series that combines the genres of fantasy, romance, and drama. Famously referred to as Goblin, the show focuses on a 900-something-year-old Goblin named Kim Shin (Gong Yoo) who was transferred into this immortal being after being betrayed by the King whom he loyally served.
He uses his immortality to help others and, while doing so, looks for his "wife", the only person who is capable of releasing him from this pain of immortality. He crosses paths with Ji Eun-tak (Kim Go-eun), whom he ends up helping. The show focuses on their budding relationship while including the elements of evilness and painful pasts. If you are someone who enjoys series with mythological, historical, and romantic elements, this show is highly recommended.
4
Full House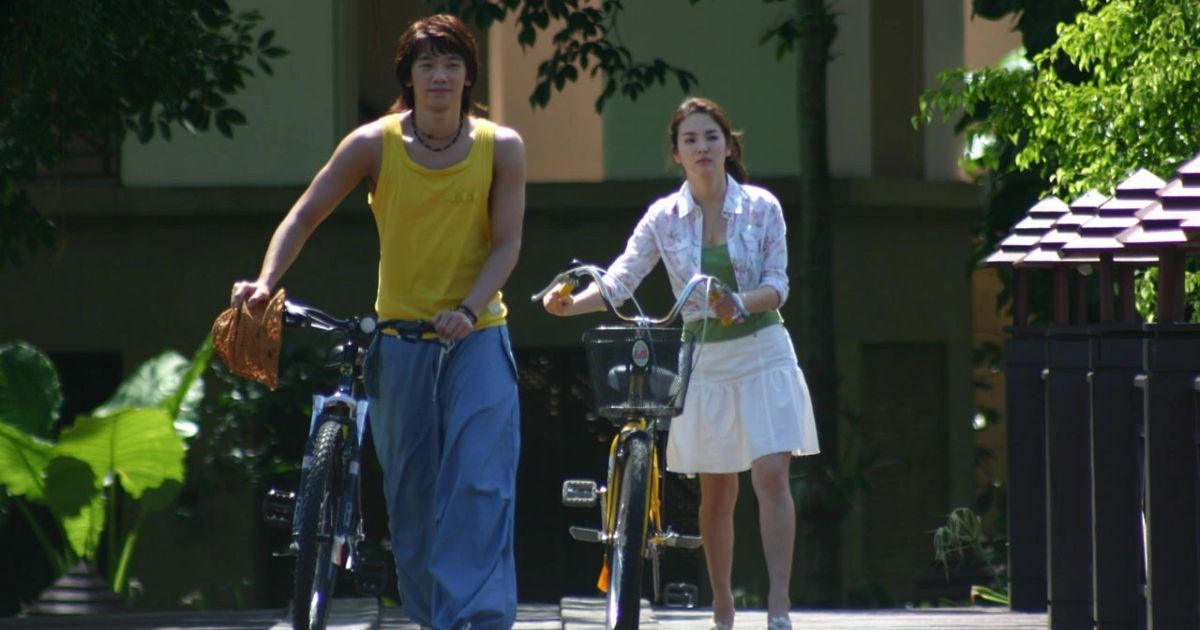 Perhaps, an OG K-drama and one that made many people obsess over this category, Full House includes some of the biggest talents of South Korea and the show aired in 2004. The series follows a simple premise and is more biased towards the romantic genre. With Song Hye-kyo taking over the lead role of Han Ji-eun, Full House follows Ji-eun's attempt at trying to re-purchase her house from Lee Young-jae (Rain), a famous actor, to whom it was sold by her friends by tricking her.
The two begin by despising the fact that they have to live under one roof but eventually, end up falling for each other. Add Young-jae 's crush Kang Hye-won (Han Eun-jung) and Hye-won's crush, Yoo Min-hyuk (Kim Sung-soo), who is attracted to Ji-eun, to the mix, and you have a complicated but fascinating "love cube".
3
Descendants of the Sun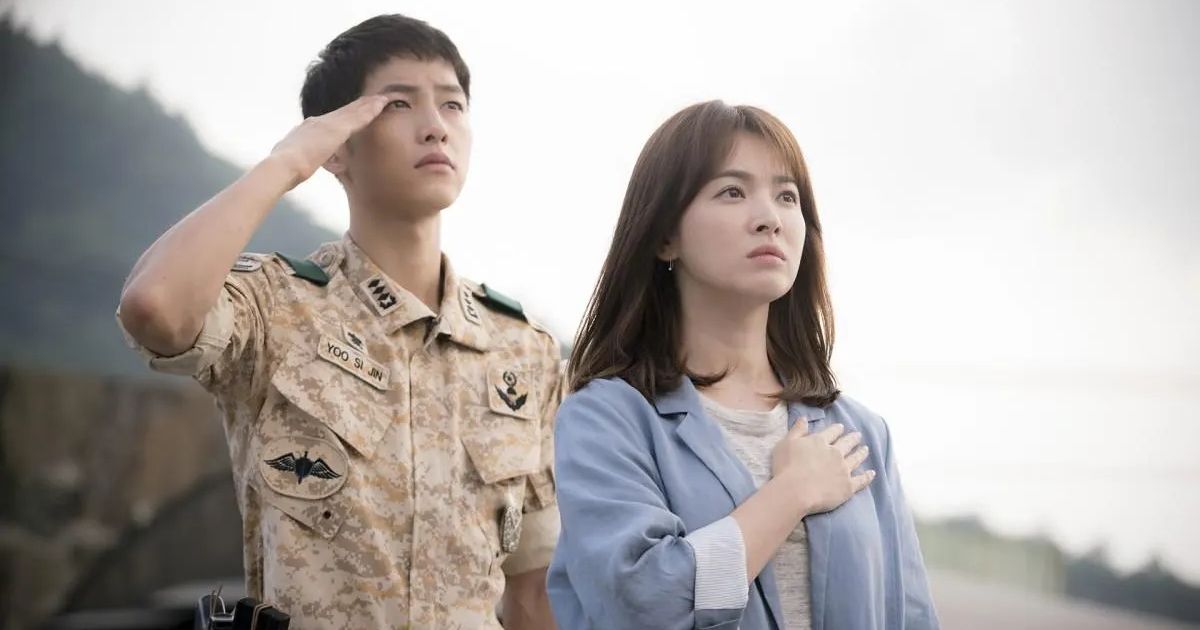 Yet another series that has Song Hye-kyo take over the female lead, Doctor Kang Mo-yeon. Descendants of the Sun focuses on the unique relationship between Mo-yeon and Captain Yoo Si-jin (Song Joong-ki) due to their contrasting personalities and ideologies. Thus, the story shows how the two part ways but, yet again, end up reuniting.
What makes Descendants of the Sun worth watching is the way in which it deviates from the dramatic nature of relationships and, instead, focuses on leads who have strong principles. The fact that the protagonists are independent and brave in their own way ends up inspiring the viewers. It is definitely emotional due to the incorporation of themes related to war, but it is also quite touching.
2
Squid Game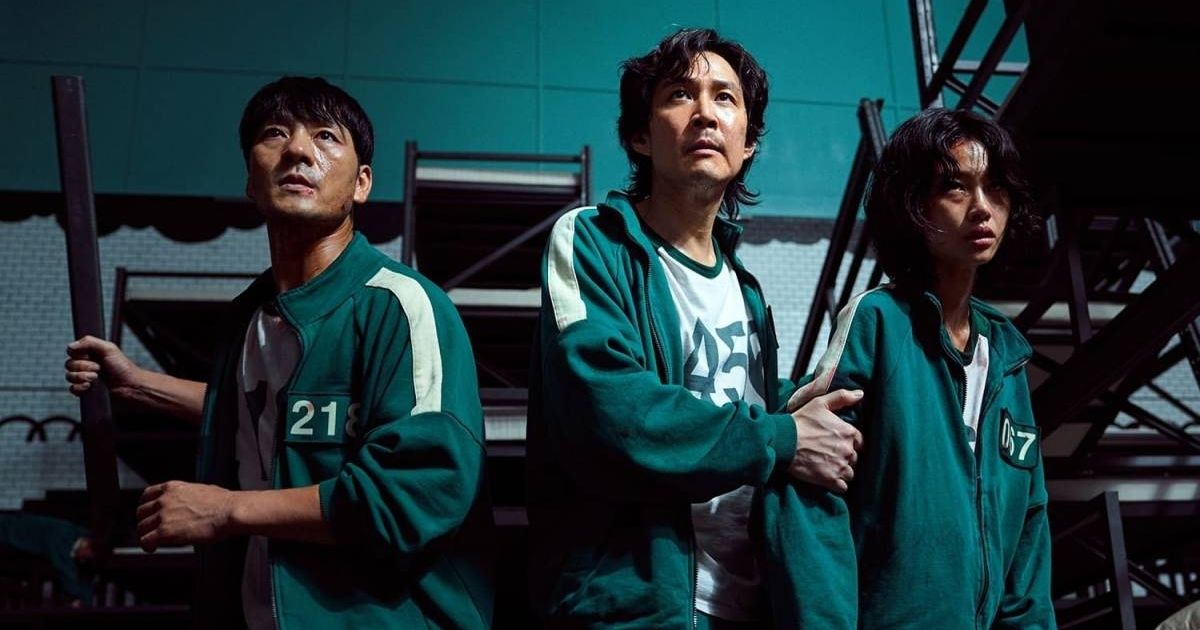 If you haven't watched Squid Game yet, this is a reminder to stream it on Netflix as soon as possible. Not only did this series go on to break records, but it might have also played a huge role in igniting the K-drama wave. Squid Game includes a stellar cast and follows the story of a group of contestants, who have been hand-picked due to their debt crisis and desperate need for money.
The contestants are taken to an island where they are made to play children's games until one wins. The rest are killed. Squid Game's focus on themes of corruption, the disparity between the rich and the poor as well as humanity vs. inhumanity has made it a series that leaves the viewers with much to think.
1
Boys Over Flowers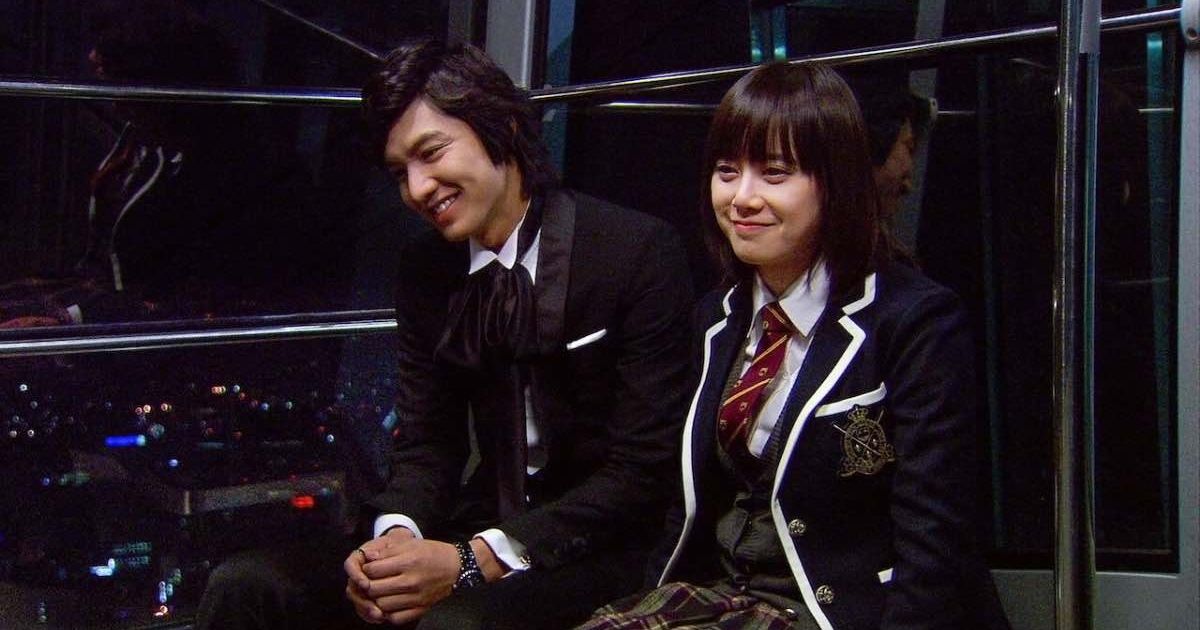 Yet another classic K-drama, this series has many K-drama tropes, in turn, making it a perfect watch for anyone entering the genre. That being said, Boys Over Flowers might not be for everyone, simply because the show takes the idea of drama to a whole new level. From bullying to forbidden love and revenge plots, every time you think the female lead, Geum Jan-di (Koo Hye-sun) is about to have a happy life, the show takes a different route.
Yes, it includes some bizarre events like the male lead, Gu Jun-pyo (Lee Min-ho) losing his memory or Geum Jan-di being kidnapped, but this is also the reason why the show has gathered a large fan base. However, the series comes to a beautiful ending, with the leads being able to fulfill their dreams and come together. Amidst all this drama, Boy Over Flowers also attempts to focus on important themes like class disparity and bullying. It is definitely a satisfying watch, but it will surely take you on an emotional whirlwind.


This story originally appeared on Movieweb