Despicable Me 4 is the upcoming entry in Illumination Studio's hugely popular animated franchise, with much of the original cast making their returns to continue the story of international super villain Gru and his entertaining conquests. The story of Despicable Me 4 will see the protagonist and his family team up in the Anti-Villain League, balancing their personal lives with professional conflicts and threats. The film is currently set for release on July 3rd 2024, which will be seven years since the last installment in this franchise.
Despicable Me quickly became a huge success for Illumination Studios thanks to its witty screenplay, likable characters, and fun animation style – all of which have been carried through into the rest of the franchise. It's also spawned its own spinoff series in Minions, which follows the titular creatures that work for Gru and his family. Many of Despicable Me's fun characters have continued to appear throughout the saga, and Despicable Me 4 is proving to be no different.
RELATED: Despicable Me & Minions Viewing Order (Release & Chronological)
Steve Carell As Gru
Beginning his journey as an international super villain on a fruitless conquest to steal the moon from the sky, Gru has undergone some serious development over the course of the Despicable Me series. In the fourth film, he's fighting against the world's super villains with the help of his wife Lucy and their adopted children. This sequel should see further progression in Gru's transformation from villain to hero, as he's forced to grapple with the consequences of villainy on a family that he's grown to love and care for.
Gru has been played since the beginning by Steve Carell, an American comedian who's best known for his role as Michael Scott on The Office US. Carell has also appeared in several popular movies, including The 40-Year-Old Virgin and Little Miss Sunshine, where he played characters Andy Stitzer and Frank Ginsburg respectively. The actor has also displayed his dramatic acting abilities in projects such as Beautiful Boy, The Big Short, and Foxcatcher (a role which earned him his first Academy Award nomination for Best Performance By An Actor In A Leading Role).
RELATED: 10 Best Steve Carell Roles Ranked From Most Serious To Most Comedic
Kristen Wiig As Lucy Wilde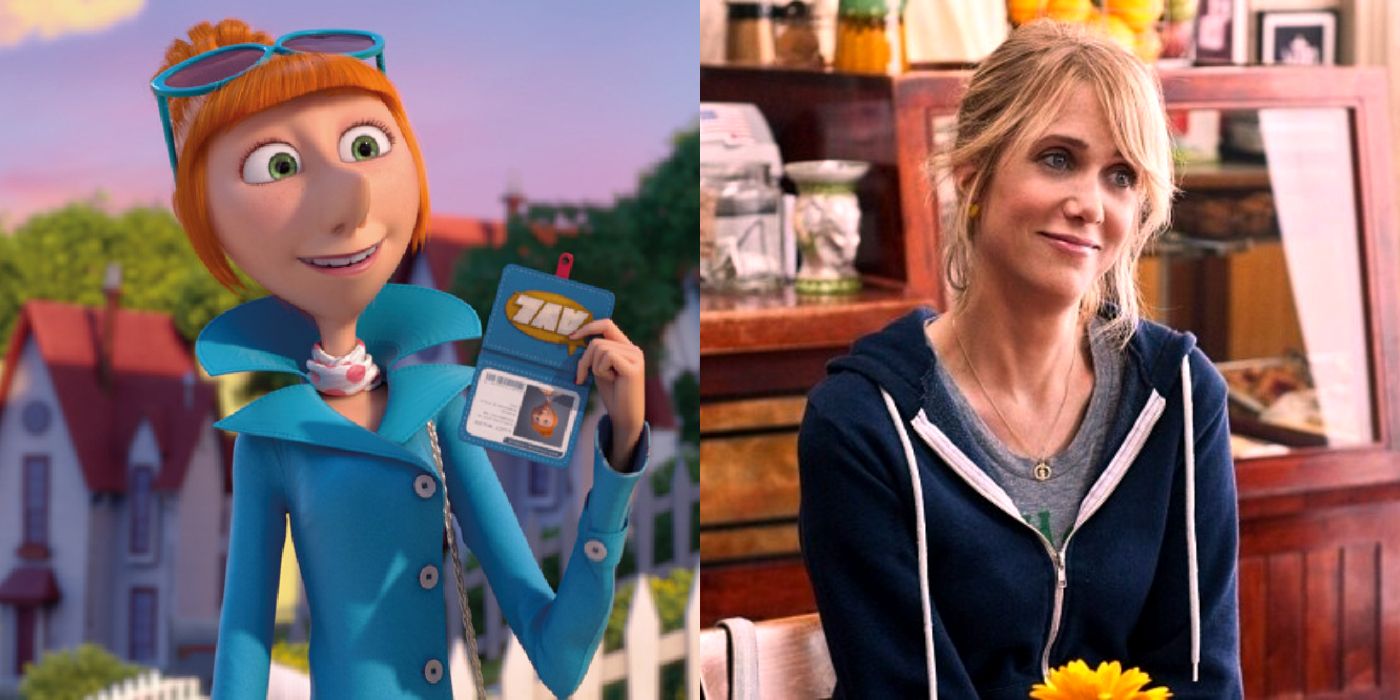 The character of Lucy Wilde was first introduced in Despicable Me 2, where she was forced to assist Gru after he was initiated into the Anti-Villain League. Despite initial conflicts in their methods, the pair soon fell in love and started a new life together. Despicable Me 4 sees the couple happily married and looking after their children, though the call of duty keeps bringing them back into action. Like the previous two movies in the franchise, Despicable Me 4 will focus on Lucy's relationship with Gru and explore exactly how it's being affected by their work for the Anti-Villain League.
RELATED: Kristen Wiig's 10 Most Iconic SNL Characters Ranked
Lucy is played by Kristen Wiig, who's best known for her work as both an actor and writer on 2011's Bridesmaids (where she played Annie Walker). Since then, she's appeared in The Secret Life of Walter Mitty as Cheryl Melhoff and in 2016's Ghostbusters remake as Erin Gilbert. Wiig has continued to display her talents as a writer alongside her acting career, with credits on both Barb and Star Go To Vista Del Mar and even Saturday Night Live. However, her work as Ruffnut in the How To Train Your Dragon franchise proves that she's equally capable of giving entertaining voice performances in family movies.
Miranda Cosgrove As Margo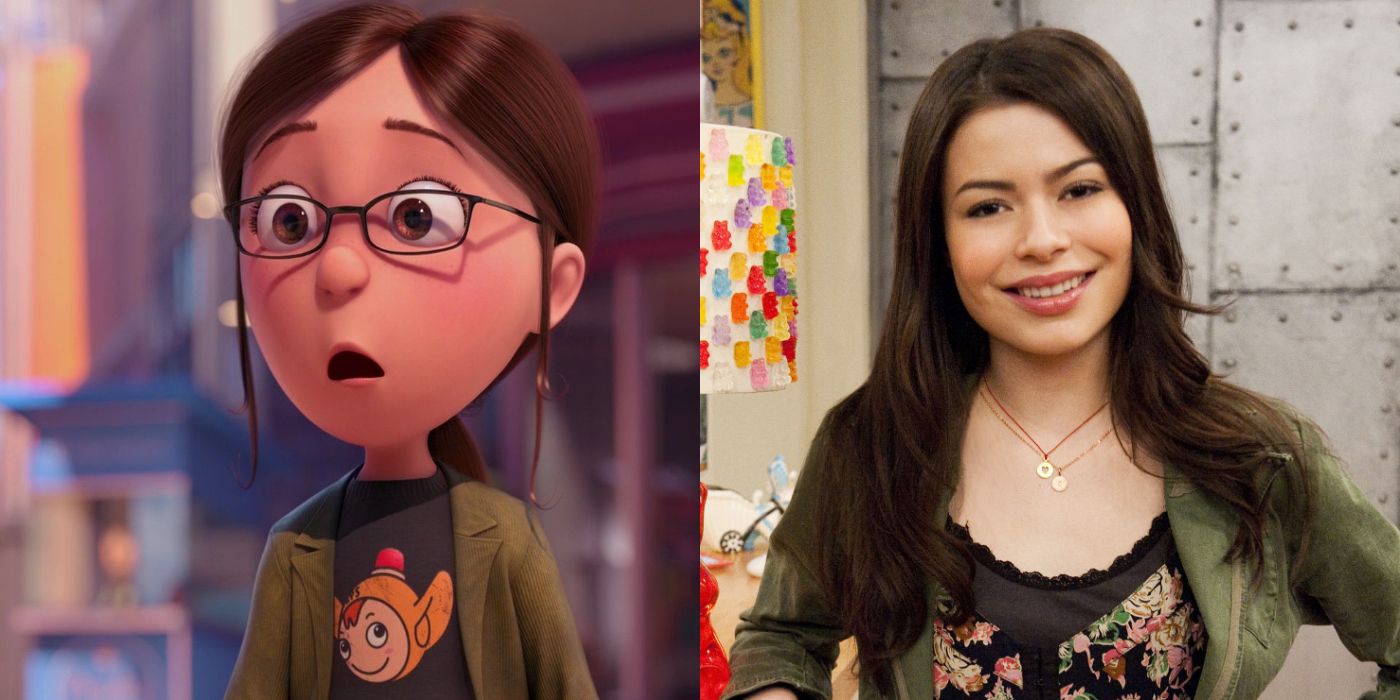 Margo has been an important part of the Despicable Me franchise from the beginning, acting as the older sister of both Agnes and Edith. The three orphans were adopted by Gru in the first movie, originally as a ploy for his evil plans, but they ultimately won his heart and grew into a real family. Margo is played by Miranda Cosgrove, whom audiences will recognize from her starring role in iCarly. The actor also appeared in several other Nickelodeon shows, playing Megan Parker in Drake and Josh and Paige Howard in Zoey 101. Since her childhood acting career, Cosgrove has also found success as a singer and musician.
Dana Gaier As Edith (Unconfirmed)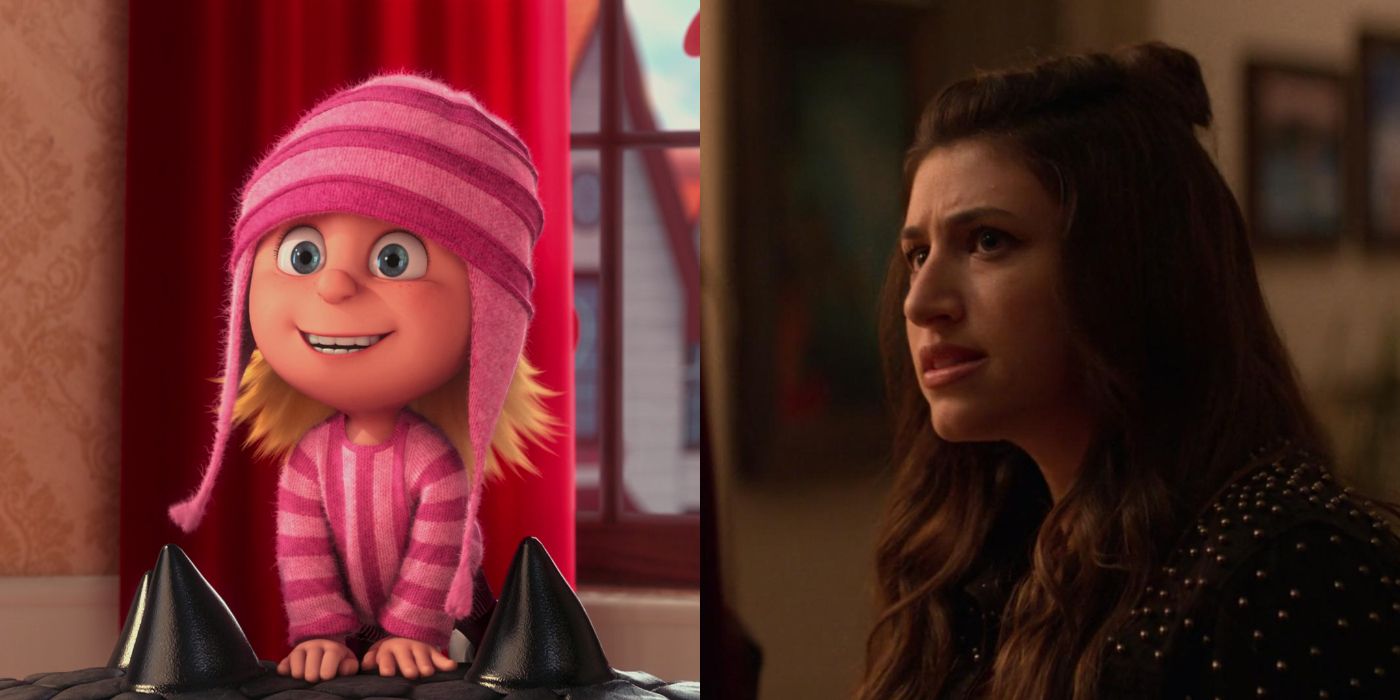 Although Gaier's involvement in Despicable Me 4 hasn't been officially announced yet, it's very likely that her character will play a large role in the story. She plays Edith, another of Gru's daughters that he adopted in the first film. Since Despicable Me 4 will focus closely on the conflict between Gru's personal and professional lives, it would be difficult to tell this story without his children's involvement. Despicable Me was Dana Gaier's breakout role, but since the success of this franchise, she's also appeared as Brie in 2017's The Ice Cream Truck, Demi in 2019's Ernesto's Manifesto and Sahar in On My Block.
Nev Scharrel As Agnes (Unconfirmed)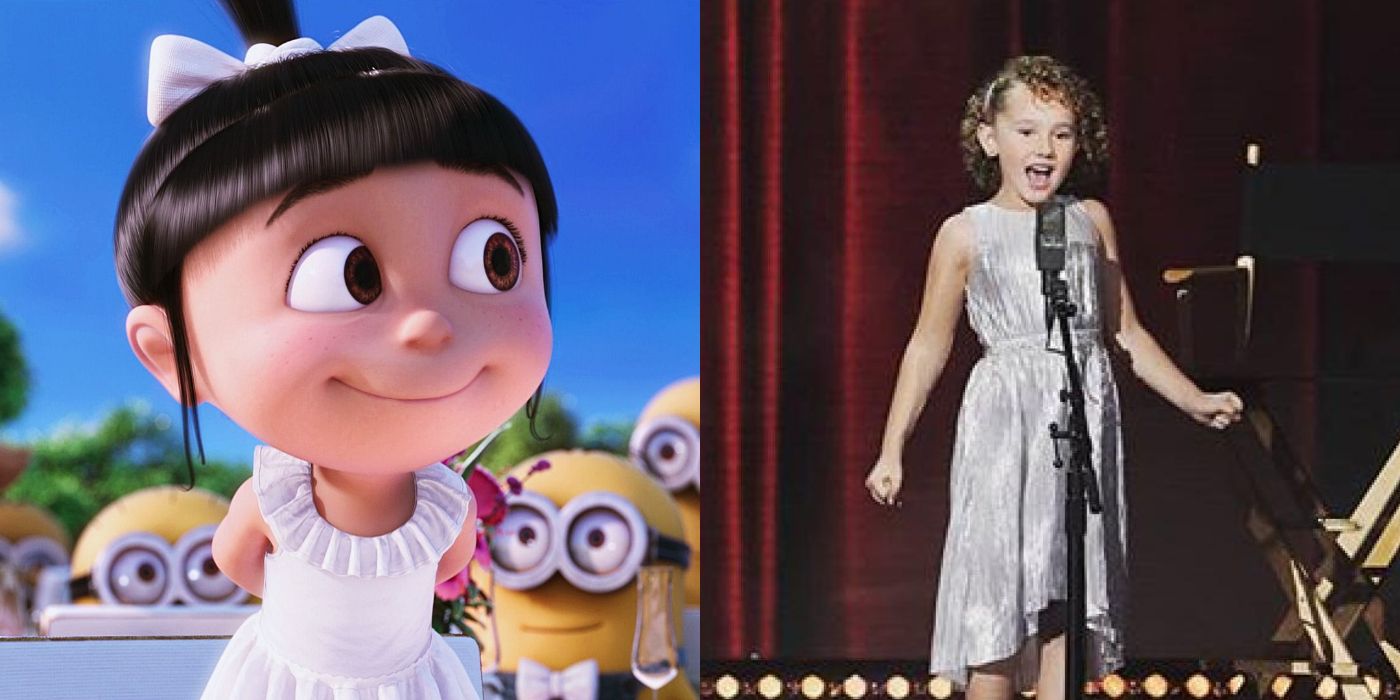 Despite the role originally being played by Elsie Fischer in both Despicable Me and its immediate sequel, the third installment saw child actor Nev Scharrel adopt the role of Agnes since Fischer was getting too mature for the part. Agnes is the youngest of Gru's three children, and she's responsible for several of the series' funniest and most memorable moments. Scharrel made her on-screen debut as Book Club Kid on two episodes of Jimmy Kimmel Live in 2014, before adopting the role of Agnes in Despicable Me 3 and continuing it into Minions and Minions: The Rise of Gru.
Despicable Me 4 Supporting Cast & Characters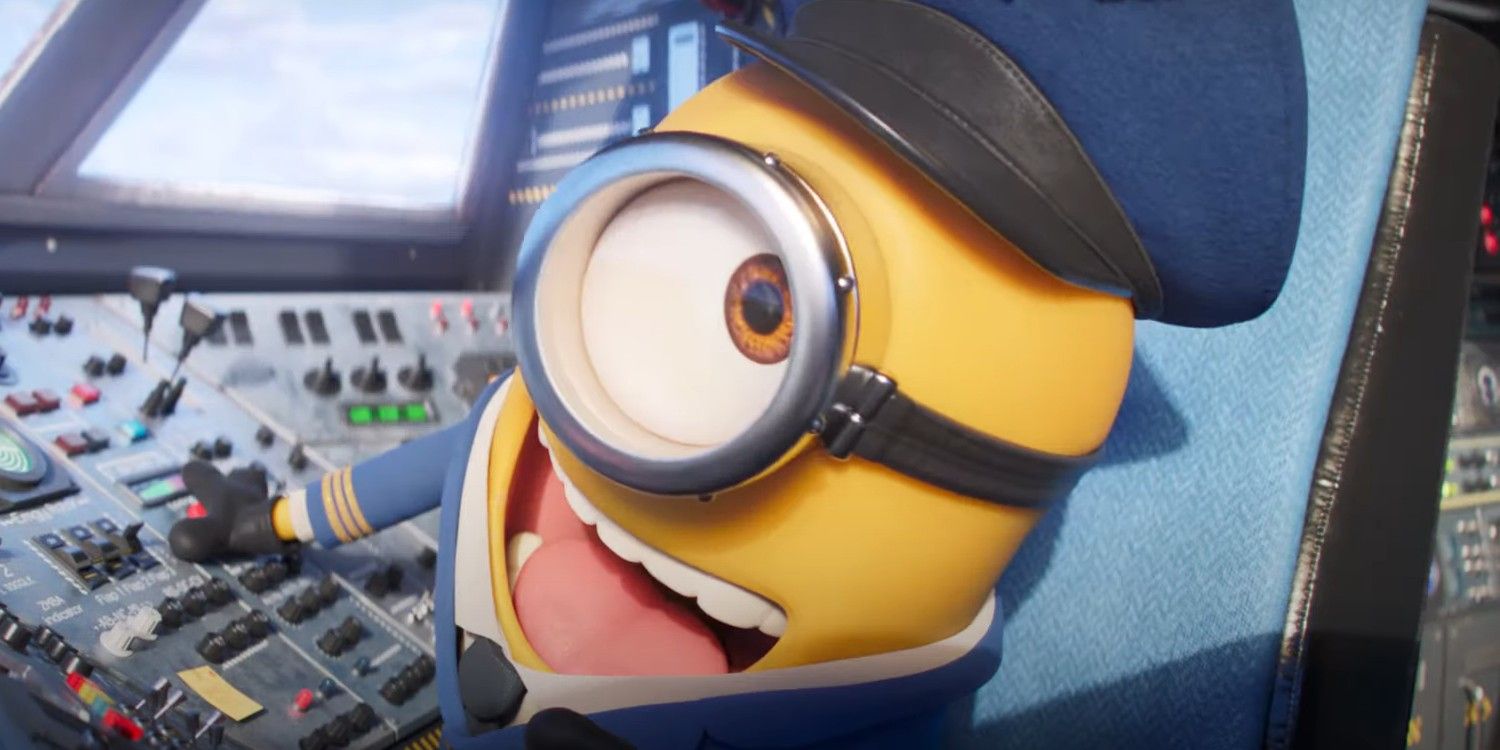 Pierre Coffin as The Minions – Although his characters don't have many lines throughout the Despicable Me franchise, Pierre Coffin has consistently been responsible for providing the voices of Gru's Minions. They're the series' main source of comic relief, with their goofy behavior and silly voices allowing for plenty of funny moments. Coffin is also responsible for co-directing all four movies in the Despicable Me series. The actor has also provided the voice of the Minions in other Illumination properties, such as The Grinch and Sing.
Steve Coogan as Silas Ramsbottom – The British comedian, Steve Coogan, is set to reprise his role as the former Anti-Villain director Silas Ramsbottom in Despicable Me 4. While he has voiced several other characters in the franchise, such as Professor Flux and Blind Tower Guard, some viewers may know Coogan best for playing Alan Partridge, Tony Wilson in 2002's 24 Hour Party People, Martin Sixsmith in 2013's Philomena and Stan Laurel in 2018's Stan & Ollie.


This story originally appeared on Screenrant