The new HBO limited series White House Plumbers stars Woody Harrelson as Howard Hunt, and what happened to him before and after the events of the series is fascinating. The miniseries follows the true story of how Hunt and his partner Gordon Liddy were hired to assist President Richard Nixon and help him win re-election in 1972. In order to do so, Hunt and Liddy, members of the CIA and FBI respectively, had to perform a number of covert operations. The first began with an investigation into the leak of the Pentagon Papers and stretched out all the way through the end of the Watergate investigation. Hunt and Liddy's contributions to Watergate made it the most notorious political scandal in American history.
The point of their job was to prevent leaks from happening, which is why they were called the White House Plumbers. Also known as the White House Special Investigations Unit, the White House Plumbers group was specifically designed to protect President Nixon but eventually became the very reason behind his impeachment. White House Plumbers documents Hunt and Liddy's attempted burglaries of the Democratic National Committee's headquarters, their actions eventually exposed Nixon's incriminating involvement. Howard Hunt had a long career before his eventual prison sentence of questionable covert operations and unsuccessful political strategies, some that even cost American lives.
Howard Hunt's Career In The CIA & Connection To Bay Of Pigs
Howard Hunt joined the CIA when it initially formed in 1947. He had previously served in World War II for the United States Navy. Hunt was stationed in China when he first started working for the CIA, which is where he met his wife, Dorothy. Throughout his career as a CIA operative, Hunt worked in countries around the world such as Mexico, Guatemala, Japan, Uruguay, and most infamously, Cuba. Much of Hunt's work in the CIA prior to joining the White House Plumbers involved plotting against democratically established leaders in these countries and overthrowing their governments to make them susceptible to American influence. Hunt was a known liar and manipulator who worked for the CIA for nearly twenty years until 1972.
Howard Hunt was notably involved in the 1961 Bay of Pigs invasion of Cuba. He was actually one of the people responsible for the failed planning of the botched invasion that left over 100 American troops killed in action and 1100 kept as prisoners of war. Fidel Castro, the leader of Cuba at the time, received preemptive intelligence that the invasion was about to happen, marking the first time Hunt couldn't prevent confidential intelligence from getting leaked. Hunt was accountable for essentially sending American solders into a trap. Hunt's reputation and career took a major hit afterward. He and other CIA operatives attempted to cover up their failed Bay of Pigs invasion from the public, but were also unsuccessful in doing so.
Howard Hunt's Connection To The JFK Assassination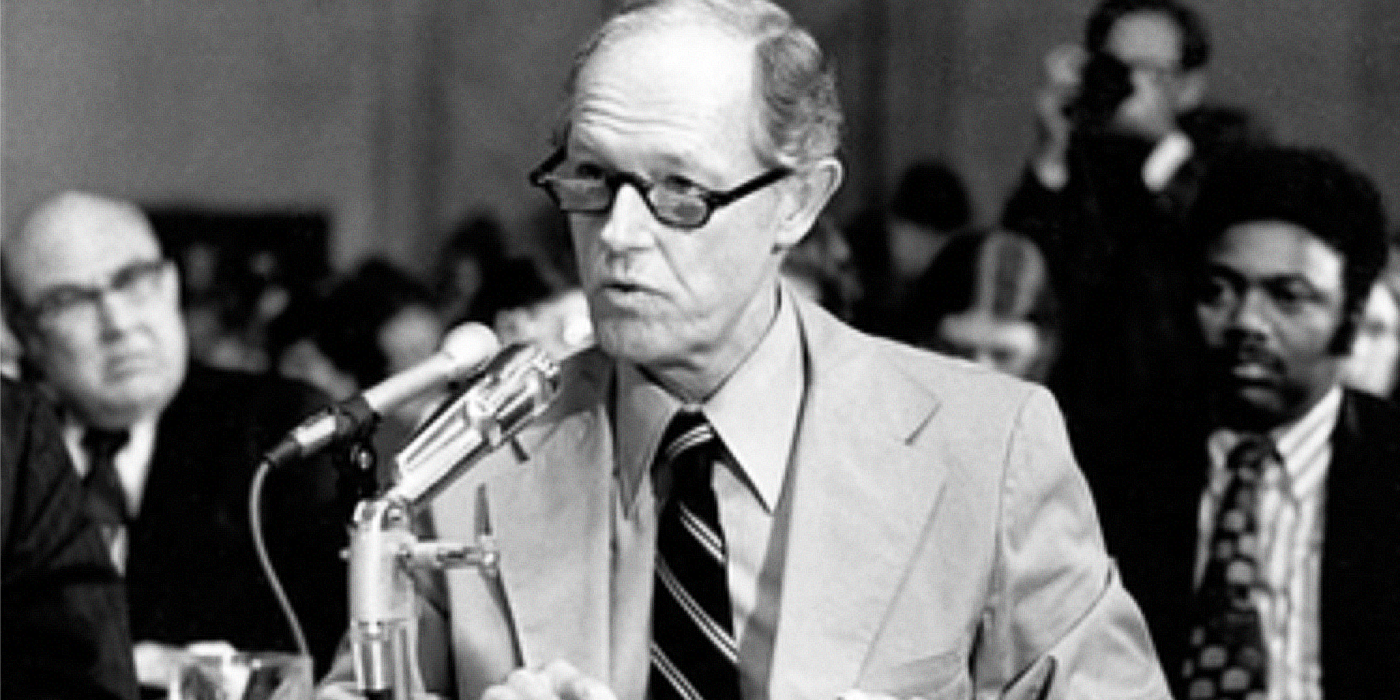 Howard Hunt's connection to President John F. Kennedy, while he was in office, was full of sourness and tension. The botched Bay of Pigs invasion caused friction in their professional relationship. Hunt had believed that Kennedy was not aggressive enough in dealing with the Communist threat in Cuba even after the failed invasion. Kennedy, for his part, placed Hunt and several other CIA operatives responsible for the Bay of Pigs into a new unit that dealt with domestic operations. Hunt believed this was a direct punishment from Kennedy, which contributed to his bitterness and opposition toward the President.
In fact, his bitterness embroiled him in an even more serious scandal. Twelve years after Kennedy was assassinated in 1963, Hunt received notice that he was one of three suspects accused of orchestrating a conspiracy to have the President killed. Hunt was suspected to be working on behalf of the CIA to kill Kennedy along with Frank Sturgis, who would later become one of the people involved in the Watergate scandal. The allegations were eventually proven to be false. Hunt received a large payout of $650,000 after suing for libel once his name was finally cleared from involvement with the JFK assassination.
Howard Hunt's Role In The Watergate Scandal & Prison Sentence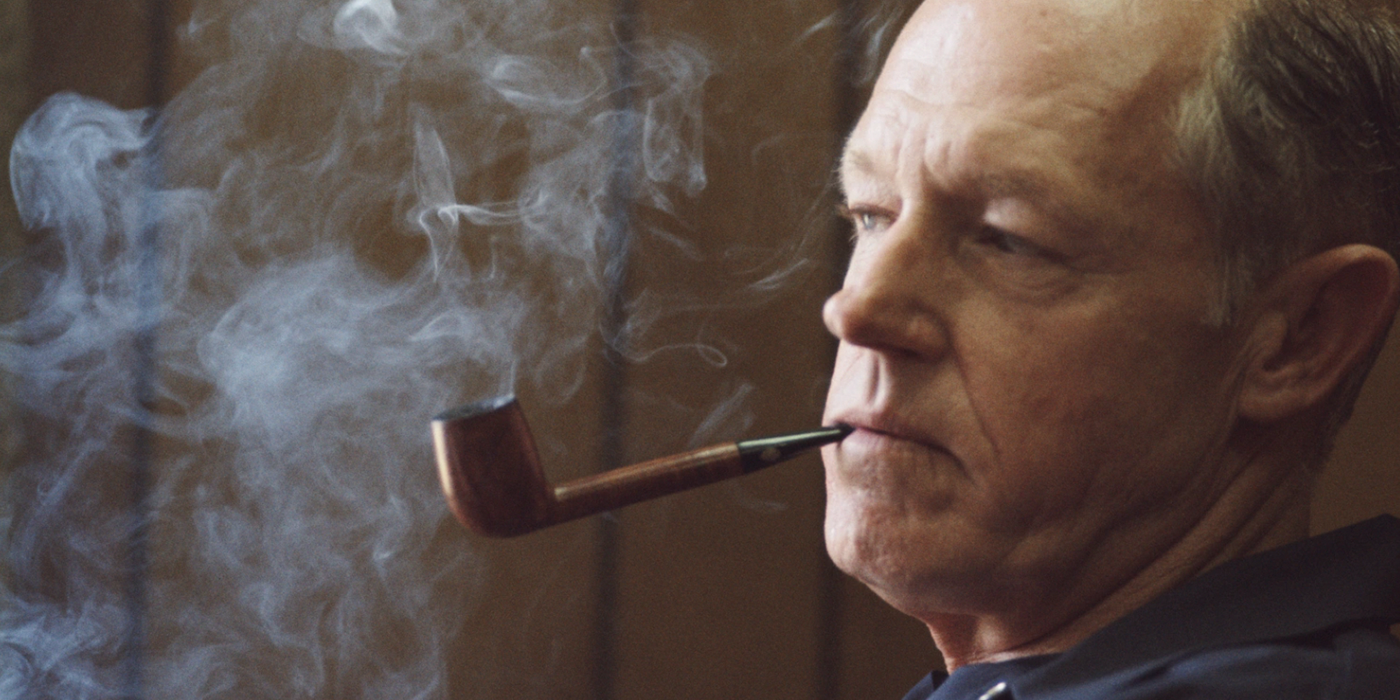 White House Plumbers documents Howard Hunt's participation in the Watergate scandal from the very beginning. Although he was retired from the CIA at the time, Hunt was still hired to join the White House Special Investigations Unit to serve the interests of getting President Richard Nixon reelected. Hunt was primarily responsible for the organization of two break-ins to the Democratic Committee's Headquarters, where he and his team bugged their offices. This is how he met the German-obsessed Gordon Liddy in White House Plumbers, who was equally responsible for the activities of the actions of the covert group.
Hunt pleaded guilty to all six counts and was charged with burglary, conspiracy, and wiretapping. He was sentenced to a minimum of 30 months and maximum of 8 years in federal prison. Hunt ended up serving 33 months and was released on parole. He stayed at the Federal Correctional Complex in Allenwood, Pennsylvania as well as the Federal Prison Camp at Eglin Air Force Base, Florida. Both facilities were considered low-security prisons. Hunt was released just before he turned 60 years old in 1977. Woody Harrelson, who plays Hunt during his fifties, is currently 62, so their ages are similar.
What Happened To Howard Hunt After The Events Of White House Plumbers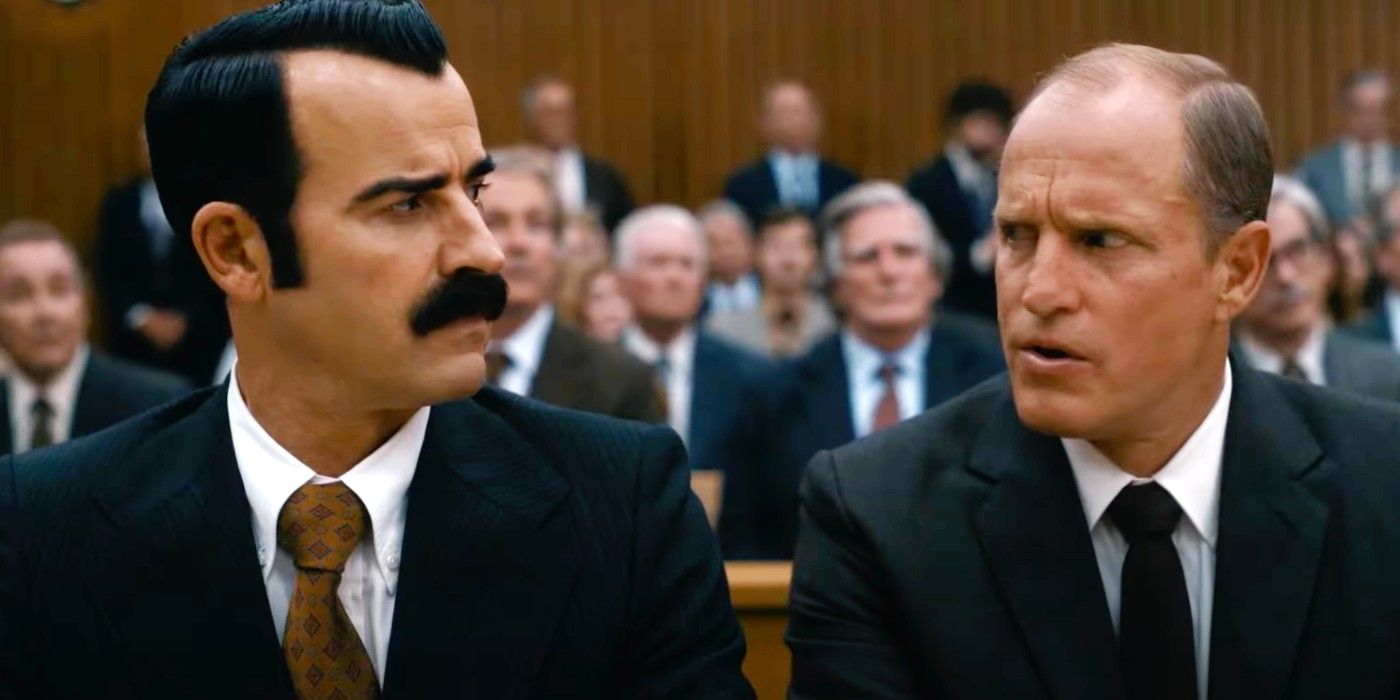 Howard suffered a mild stroke while in prison at Allenwood. Once Howard completed his prison sentence, he moved to Miami, Florida, where he met Laura, his second wife. His first wife, Dorothy, had tragically passed away in a plane crash in 1972. With Laura, he started a whole new family and life. Howard went on to father two additional children with Laura. One of them, a son named Austin, decided to work in government like his father. In 1995, Hunt was forced to declare bankruptcy due to overwhelming legal bills. They totaled over $800,000 in fees related to the Watergate scandal.
Howard Hunt was also an author who wrote over 80 novels, getting 73 of them published. He mostly wrote political thrillers and often used an alter-ego named Peter Ward in his writing. Some of his most well-known works include House Dick (1961) and East of Farewell (1943). He also published one memoir posthumously titled American Spy: My Secret History in the CIA, which remains his most popular work. Hunt died at Miami Hospital of pneumonia in January 2007 at the age of 88. White House Plumbers and its HBO companion podcast air on Monday nights through May 2023.


This story originally appeared on Screenrant