In comedies, mothers can be one-dimensional. They can be written as overbearing, antagonizing, or conditional in their love, especially towards their daughters. Yet animated comedies that center on families can create a more holistic mother-figure. As the animated series Bob's Burgers has elevated every trope through characters that shift, Linda is the ultimate mom.
She left her fiancé, who happens to be the health inspector, to marry a man named Bob, who had big dreams of owning a restaurant. This family-owned and operated restaurant is more than Linda's place of work, just as she is more than a mom or wife. She's always singing, especially on holidays like Thanksgiving, and even convinces her family to participate in musical theater. Though she can be a little overbearing, Linda's actions are always in favor of her children.
6
Optimistically Oblivious
Mothers often give the best advice. Between their lived experiences and raising their children, no relationship is more in sync than mother and child. One of the many reasons Linda is an exceptional mother is that she gives the best advice to each of her children based on their needs. Though this can backfire, like in the case of Tina's friend fiction.
When Tammy (Jenny Slate) blackmails Tina to do bad things in exchange for not sharing her erotic friend fiction with the entire school, Linda encourages Tina's idea to read her most erotic friend fiction at school. At the moment, this advice was what Tina needed, but Linda was also oblivious to the possible consequences of this act of empowerment.
Related: Bob's Burgers: Why Tina Being in Middle School Is Significant to the Plot
5
Unconditionally Overbearing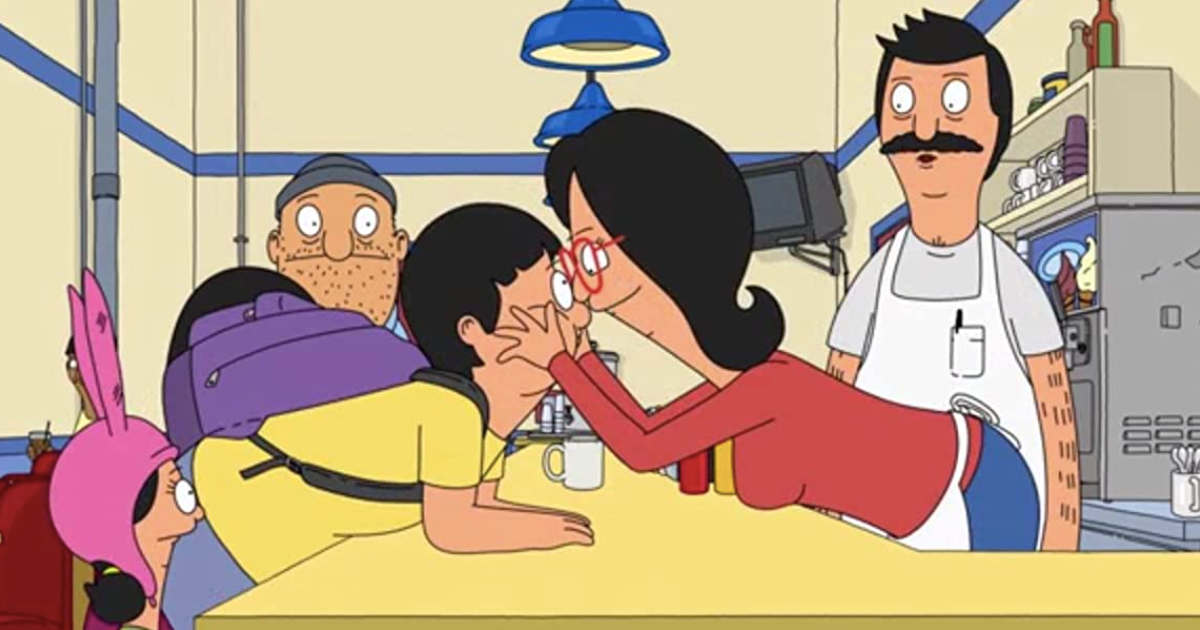 According to Zippia, nearly 16% of cheerleaders are men, and the remaining 84% are women. In professional settings, men cheerleaders will help the women with stunts or be the cheer captain. When Tina goes out for school cheerleader, her audition leaves the panel less than enthusiastic. But it's Gene cheering on Tina that gets the attention of the panel.
After Gene announces he's a cheerleader, Linda is so excited for him. Her enthusiasm quickly becomes overbearing to the point that Gene, a typically calm child, gets very upset with his mother. Linda's overbearing tendencies, though they come from the best place, can push her children to a place of frustration.
4
Miss Restaurant Musical Theater 3000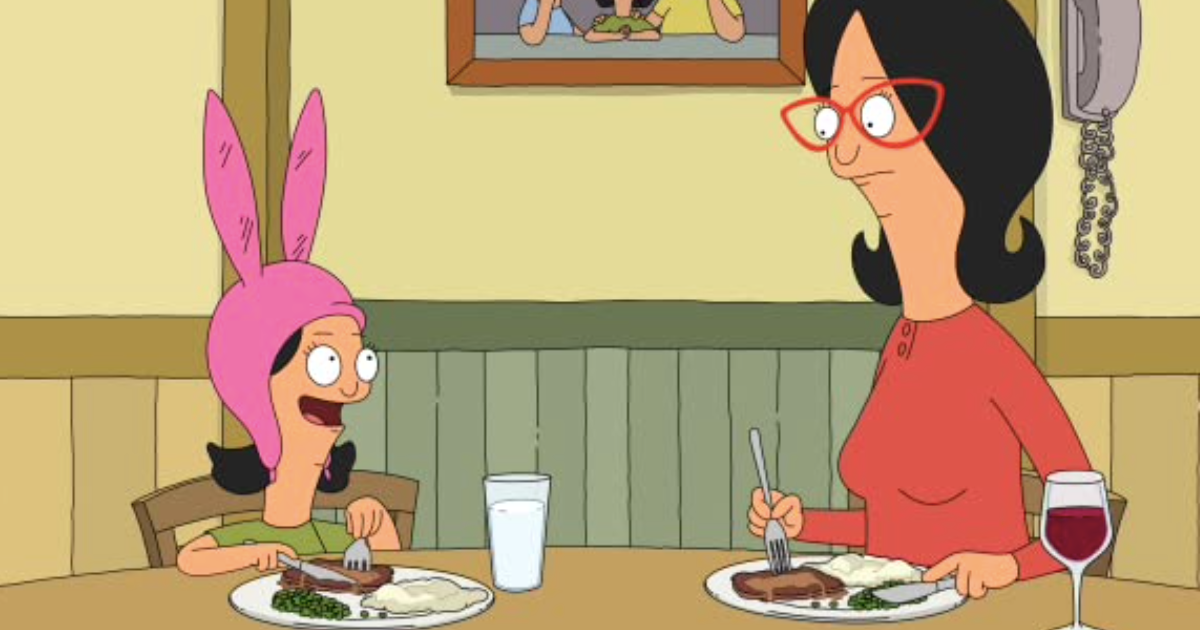 Mothers and daughters can butt heads a lot over mothers knowing best. Early on in Bob's Burgers, Linda and Louise are often at odds over the smallest things, typically because Louise knows how to get a ride out of her mom. The battle between mom and daughter comes to a head when Louise tells her mom that she ruined the game the kids were playing. Linda takes Louise to a mother-daughter healing event where one of the activities involves the mothers and daughters switching roles. As her mother, Louise begins singing everything she says, Louise's mockery of her mother isn't an exaggeration.
Thanksgiving may be Bob's favorite holiday, but it's really Linda's chance to shine. Every year, she writes a song that she performs during the meal. She even has songs for everyday occurrences like braiding hair or friendship between two men. At one point, she even convinced Bob to turn the restaurant into a dinner theater production where she wrote a musical with her son.
Related: Bob's Burgers: Louise, An Agent of Chaos
3
No Child Left Behind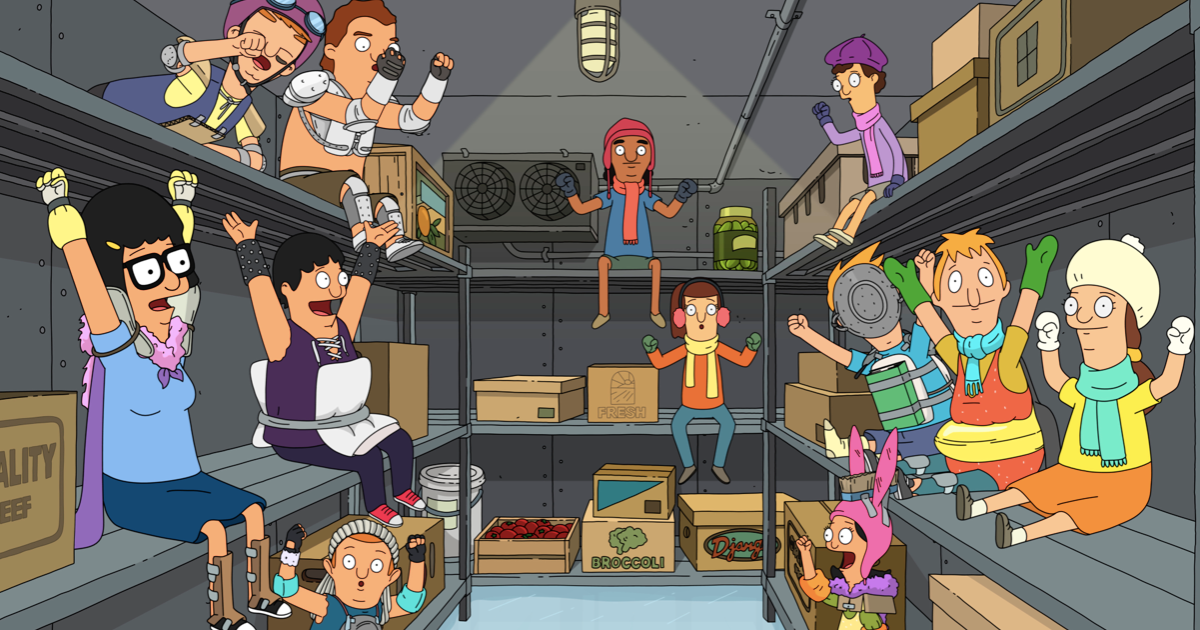 Linda loves her children and welcomes their friends, and sometimes enemies, as her own. When the kids freeze the floor of the walk-in and invite their friends to ice-wrestle, Linda doesn't get mad when she finds out. She makes sure everyone has a costume, is padded up, and can safely wrestle as she supervised. She takes in the Pesto Twins and Regular Sized Rudy when a hoard of turkeys and geese take over the town as well.
Yet when Bob negotiates his way into the community garden, he puts Linda and Louise in an awkward position. He hires Logan, Louise's sworn nemesis, as his intern. Linda takes him in and encourages Louise to be welcoming as well. Another time Linda takes in one of her kids' enemies, albeit reluctantly, is when Tina offers for Tammy to stay with them while her parents are on a cruise. Despite Tammy being three handfuls, Linda does her best to support Tina's compassionate nature.
2
Cat Food and Wine Woman
In addition to loving her kids and adopting her kid's friends, Linda also loves her wine. One of her most used quotes is, "Mommy doesn't get drunk. She just has fun." Since the Belchers have limited space, Linda had used Louise's science fair volcano and one of Marshmallow's shoes as makeshift wine cozies. She and Bob will get wine drunk and make horrible spending decisions.
Yet there's one purchase Bob refuses to make, drunk or sober: cat food. Gayle, Linda's sister, has an opportunity to earn some money by auditioning her cat, Mr. Business, to be the face of a cat food brand. While at the audition, Tina begins eating the cat food laid out for auditioners to buy. Quickly, her siblings and her mom join in. Though eating cat food won't harm a person, it's not advised, as Excited Cats explains.
1
Avenging Mom-Angel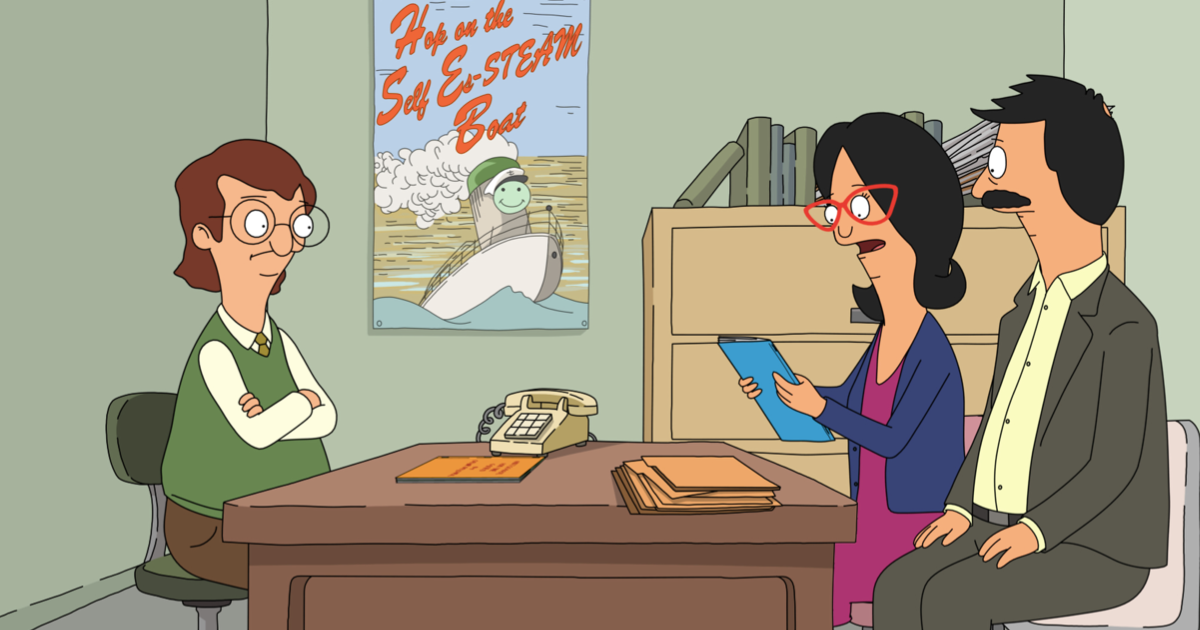 Linda loves her family and is the best mom in the world, according to her mom. Yet loving in the comfort of your own home is one thing, whereas loving loudly in public is another thing entirely. Wagstaff School hosts an event for parents to come read their children's writing, except Bob and Linda cannot find their kids' projects. Mr. Frond, the school's self-appointed guidance counselor, reveals that he removed their projects due to being inappropriate.
Linda and Bob then read their kids' stories, painting Mr. Frond as the antagonist. To their dismay, Mr. Frond becomes saddened, and Linda gently reminds him that he needs to take things easier on their kids. Linda also headbutted a bunch of turkeys on Thanksgiving to save her family.


This story originally appeared on Movieweb