You can't have a good story without drama, conflict, and high stakes. A movie set in the courtroom is the perfect location to achieve these elements. Courtroom dramas may sometimes lack violence or explosions, but they make up for it with dialogue and drama. Creating a good film that is dialogue-based is no easy feat. A writer has to incorporate all the dramatic themes through the lines that the actors speak. Law and order are a part of life, for better or for worse. Justice is the fabric of our society and without it, we couldn't function. Throughout the years, Hollywood has produced several films based on lawyers, judges, and courtrooms.
You don't have to be a lawyer to appreciate a good courtroom drama. The circumstances and conflicts that happen in a courtroom can be just as exciting as in a high-stakes action film. Acclaimed screenwriter Aaron Sorkin has been writing lawyer films for decades and has given us riveting stories like A Few Good Men and The Trial Of The Chicago 7. Many of the courtroom films we see are based on true stories that have shaped our society and told accounts of brave people fighting for justice. Although justice might not always prevail, it is up to our lawyers and judges to use the law to fight for the rights of individuals. In our current society, we see every day the importance of civil rights and justice. Here are the best lawyer films of all time.
Updated May 20, 2023: If you enjoy watching enthralling legal movies which showcase some of the best lawyers in cinematic history, you'll be happy to know this article has been updated with additional content by Darren Gigool.
16
The Client
The Client offers a riveting storyline of a boy embroiled in a tough legal situation. After witnessing a lawyer's suicide, Mark Sway (Brad Renfro) holds critical information that jeopardizes his life, laying the groundwork for an enthralling confrontation of intelligence and determination against the mafia and the FBI. A blurred distinction between law and crime permeates The Client, probing into the potential misuse of legal authority for manipulation and coercion.
Related: Best Gangster Movies That Don't Involve the Mafia, Ranked
It succinctly questions the ethics within the justice system, which is showcased in the FBI's relentless pursuit of Mark to divulge the secret he's holding, revealing a murkier facet of law enforcement. The movie served as a cornerstone in cementing the legal thriller genre during the 1990s. The movie is based on John Grisham's top-selling novel. Its narrative format served as a blueprint for subsequent films, melding courtroom intensity with thrilling sequences, ethical quandaries, and an emphasis on character evolution and development of complex character arcs.
15
Michael Clayton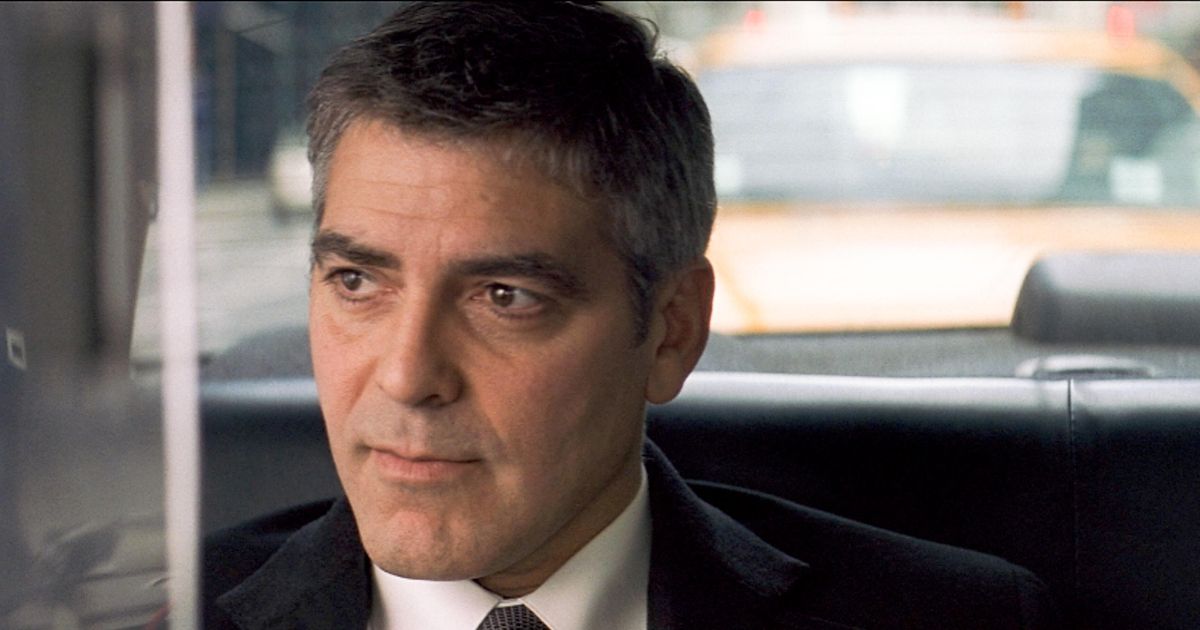 This film is a captivating legal thriller circling a protagonist of the same name, Micheal Clayton is a fixer for a prominent New York law office. George Clooney, portraying Clayton, gets ensnared in a convoluted case revolving around a collective lawsuit against U/North, an infamous agrochemical conglomerate. Amidst the often-ambiguous terrains of corporate law, Michael Clayton offers a resolute depiction of legal ethics and the potential corruption endemic running deep in big corporations.
The possible extent of safeguarding corporate secrets and the lengths people are willing to go for doing so surfaces throughout this fast-paced intense legal thriller. Clooney showcases a faultless performance, encapsulating his character's internal turmoil and moral predicament with understated intricacy. Yet, it is Tilda Swinton, as U/North's unrelenting in-house counsel, who stole the show with an Oscar-winning performance.
14
Anatomy of a Murder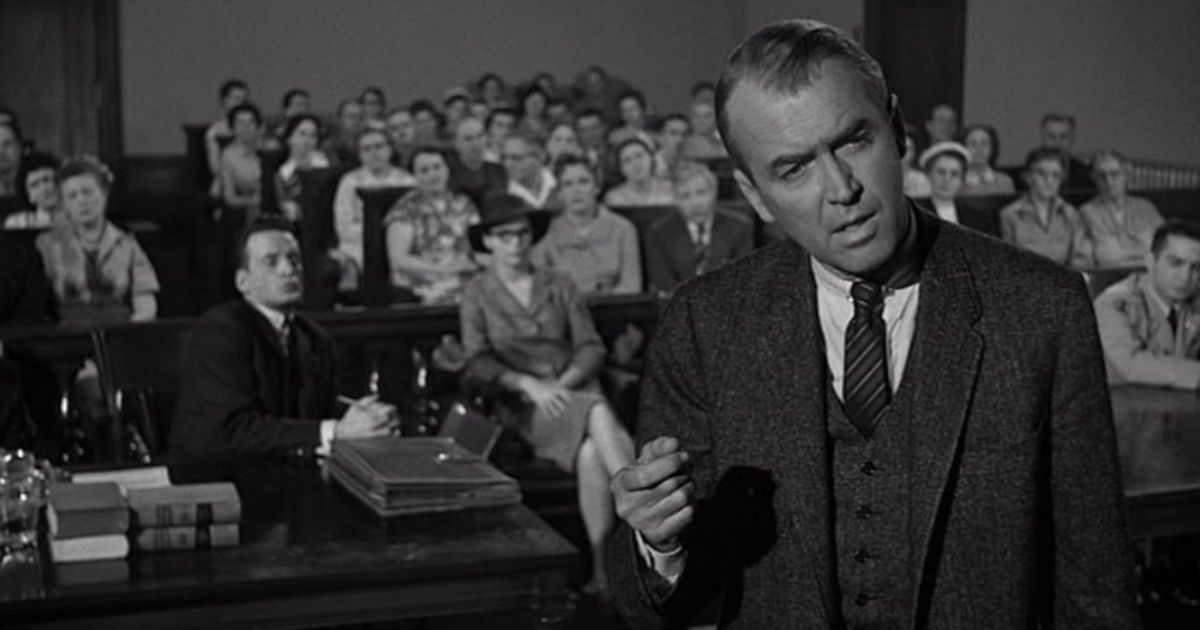 Few courtroom dramas in cinematic history have etched as lasting an imprint as Anatomy of a Murder. The movie is directed by Otto Preminger and hit theaters in 1959, the film weaves a compelling narrative of murder, enigma, and legal strategy. The storyline revolves around a semi-retired attorney in a small Michigan county who defends an army lieutenant accused of killing the local bar owner. The movie is celebrated for its mature approach to the subject matter and its accurate and realistic depiction of court procedures.
The lasting impact of Anatomy of a Murder lies in its dissection of law and morality. The film dared to venture into disputable subjects for its era, addressing issues of murder, and the moral intricacies interwoven in the legal system. The courtroom sequences offered raw, candid insights into the frequently ambiguous divide between legality and morality, prompting audiences to ponder over the ethical conundrums in the pursuit of justice. The film's audacious approach to these contentious topics solidified its position as an exceptional piece of cinematic work, carving a place for courtroom dramas in the world of cinema at that time.
13
Legally Blonde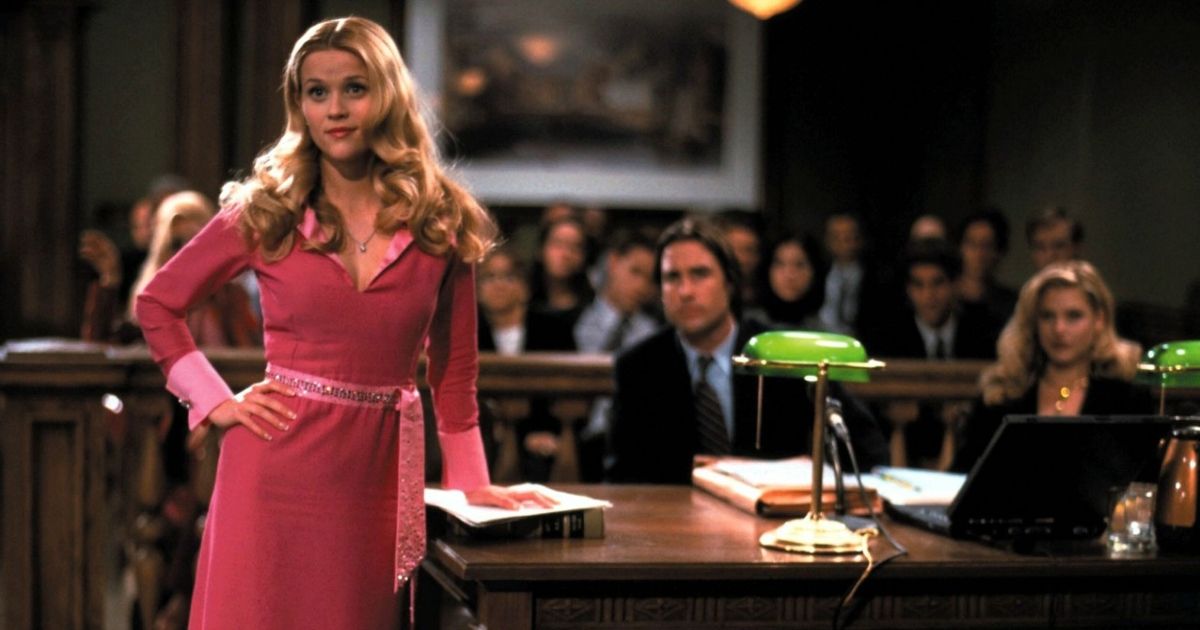 Based on a novel by Amanda Brown, Legally Blonde is the story of Elle Woods (Reese Witherspoon), a sorority queen who becomes a Harvard Law student to get back her boyfriend. Elle is not your typical lawyer; more known for her dresses than her work. And that makes people underestimate her, which is a big mistake. Although still not a lawyer, Elle plays a pivotal role in solving a murder case, proving that you shouldn't judge a book by its cover. Luke Wilson, Matthew Davis, Victor Garber, and Selma Blair also star.
12
Primal Fear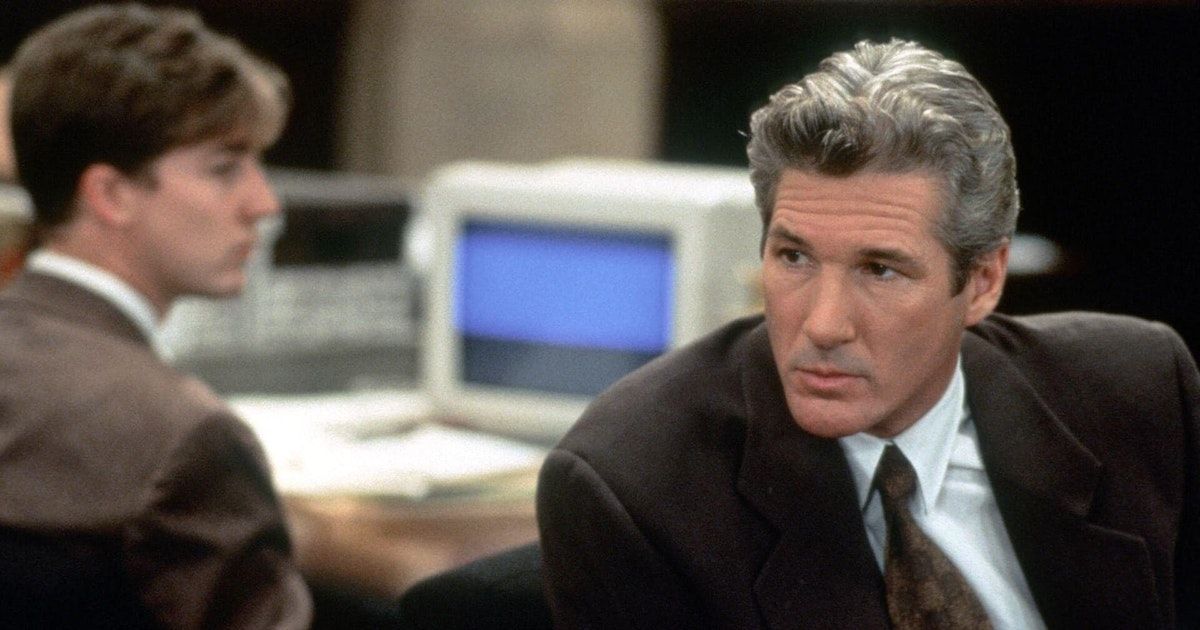 Primal Fear stars Richard Gere as Martin Vail, a dedicated lawyer defending Aaron, a former altar boy who might have murdered an archbishop. But it's not that simple, as Aaron (Edward Norton in his first role ever) might also have dissociative identity disorder, so he could have done it without even knowing or remembering it. Norton steals every scene he's in, showing from his first role that he was going to be a big star, as he was nominated for an Academy Award, Golden Globe, and Critics Choice Award.
11
The Verdict
The Verdict tells the story of Frank Galvin (Paul Newman), a washed-up, alcoholic, attorney on his last legs. As a favor to a friend, he takes one last case. Everybody thinks he should settle, but he decides to go to trial in this medical malpractice case. Galvin decides that some cases are too important, and if he wins the trial and finds justice, he might even redeem himself. Newman gives an incredible performance (like he always does) in this movie full of stars on both sides of the camera, as it's directed by Sydney Lumet, written by David Mamet, and stars Newman, Charlotte Rampling, and Jack Warden.
10
The Lincoln Lawyer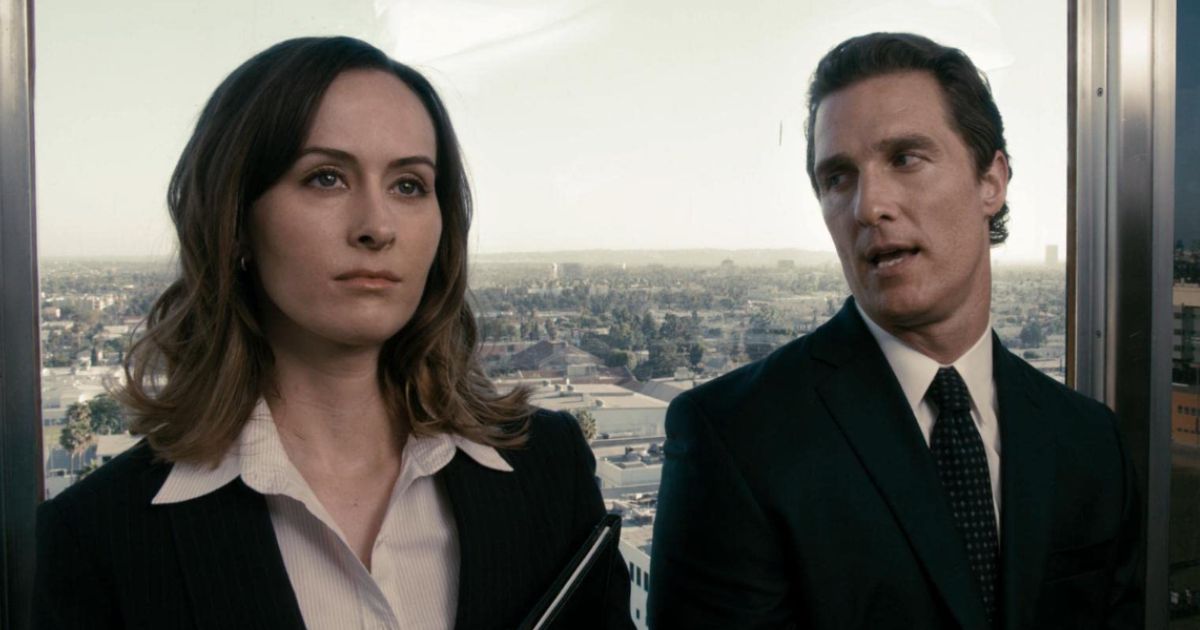 Matthew McConaughey plays Mick Haller, a defense attorney who works out of the back of his Lincoln. After a wealthy man named Louis Roulet (Ryan Phillip) is accused of assault, he seeks help from Haller to prove his innocence. The Lincoln Lawyer is an underrated lawyer film that is carried by McConaughey's charming performance (as it was proved when the new TV series didn't do well without him). The cast also included William H. Macy and Marisa Tomei.
Related: 10 Best Matthew McConaughey Movies, Ranked
9
My Cousin Vinny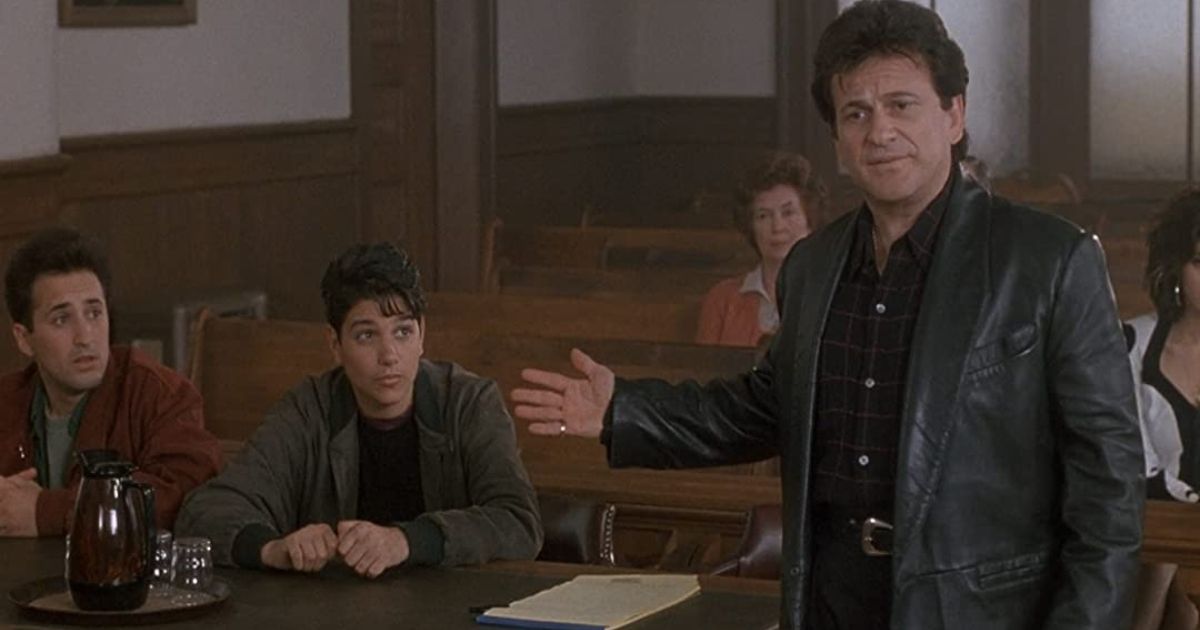 ​​​​​My Cousin Vinny is a great example of how a lawyer film can be turned into a comedy. Joe Pesci plays Vinny Gambini, an inexperienced, unconventional attorney from New York who helps his cousin Bill (Ralph Macchio) after he is wrongly convicted of murder. Vinny doesn't fit in well in the small Southern town, and he is constantly being reprimanded by Judge Haller (Fred Gwynne). Marisa Tomei would go on to win an Oscar for Best Supporting Actress for her fantastic performance.
8
Erin Brockovich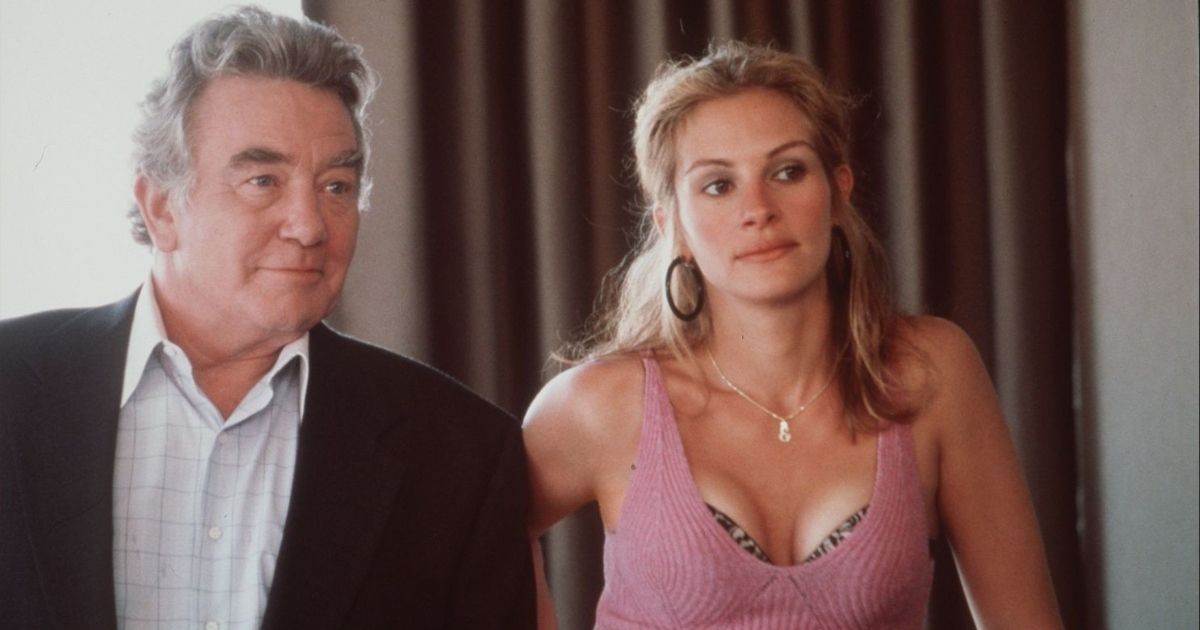 Steven Soderbergh directed the true story of the single mother-turned-legal assistant who brings down a California power company that had been polluting the town's water supply. Julia Roberts gives one of her best performances in the lead role and won an Oscar for Best Actress. Brockovich was an important figure, and she is still fighting for the rights of others to this day. Erin Brockovich is a true underdog story that is both inspirational and empowering.
7
Amistad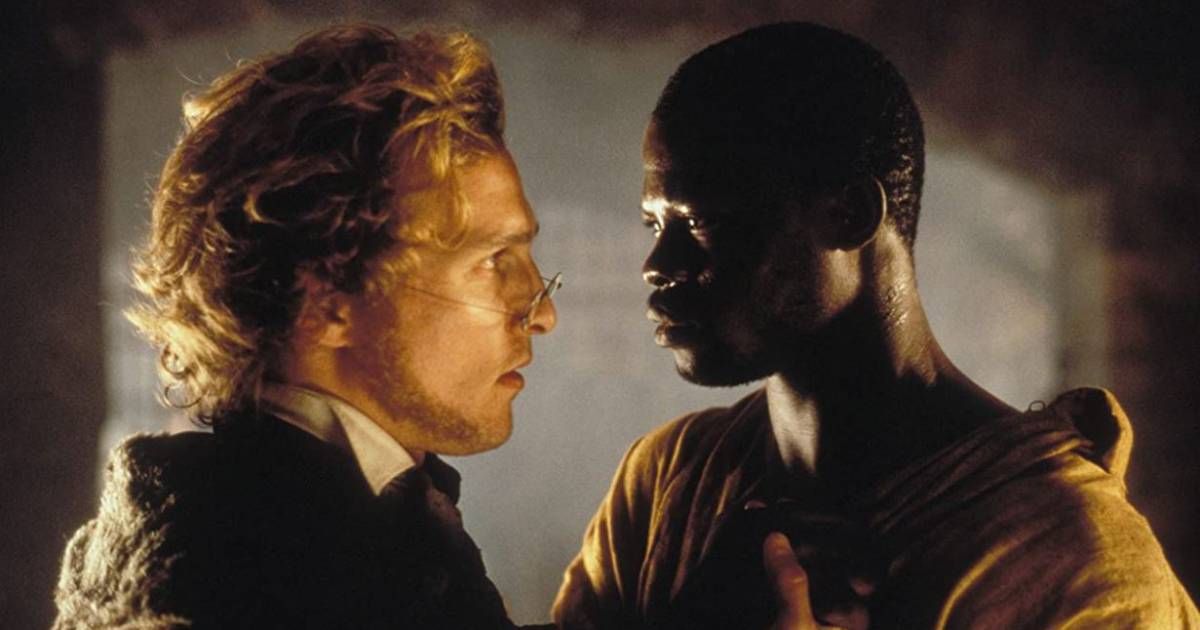 This 1997 film directed by Steven Spielberg tells the story of a United States attorney, Roger Sherman Baldwin (Matthew McConaughey), who must learn to communicate with a group of slaves, so he can prove their freedom. Amistad is based on true accounts and features a fantastic cast including Anthony Hopkins, Morgan Freeman, and Djimon Hounsou. The triumphant film is a great example of how courts can change the world.
6
The Firm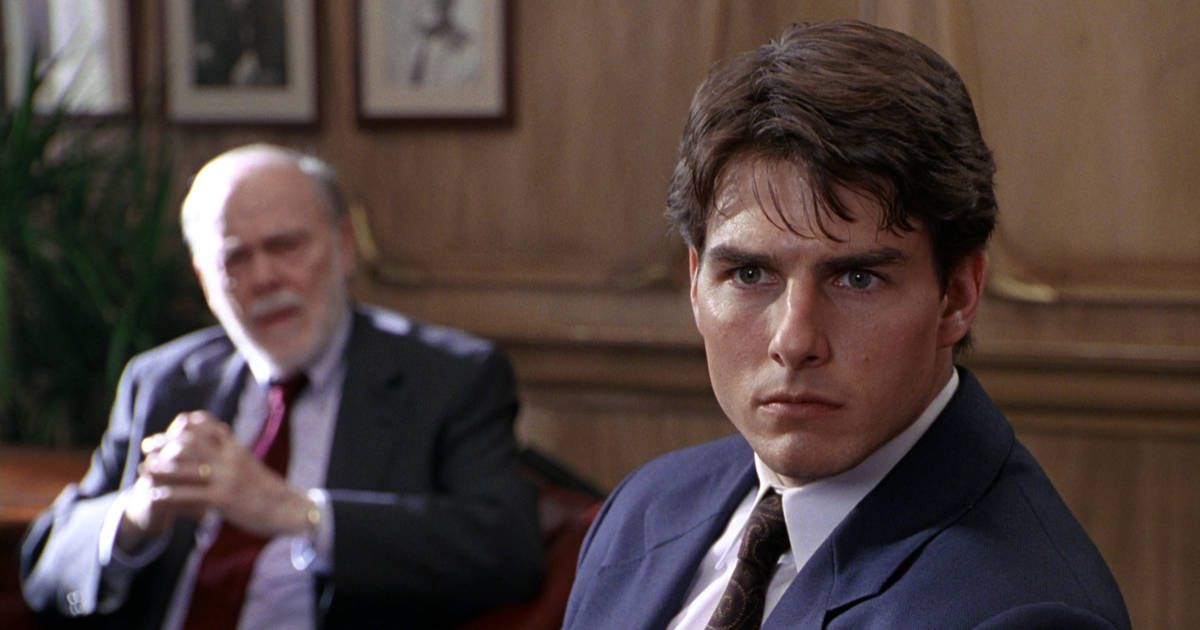 Tom Cruise stars in this courtroom drama from acclaimed filmmaker Sydney Pollack. The Firm follows Mitch McDeere (Cruise), a young lawyer who joins a prestigious law firm only to discover that the firm is filled with corruption. It is a fantastic lawyer film that tackles moral dilemmas and being on the right side of justice. The film also includes Gene Hackman, Holly Hunter, and Jeanne Tripplehorn.
5
To Kill a Mockingbird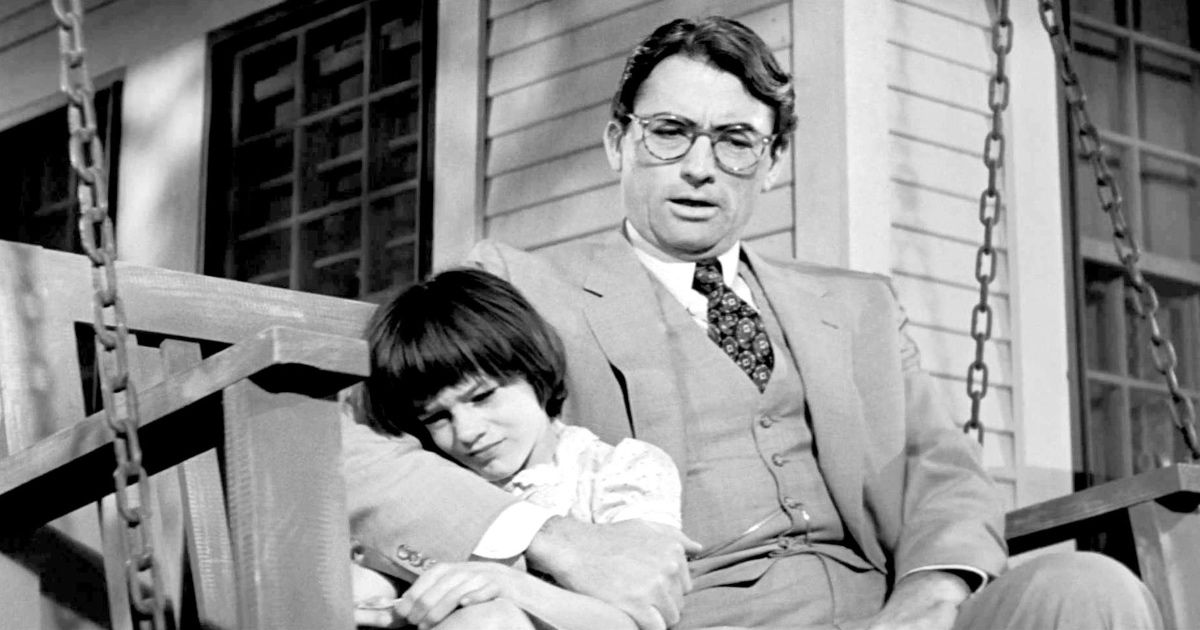 Robert Mulligan directed the adaptation of Harper Lee's beloved novel. Gregory Peck gives a career-defining performance as Atticus Finch. To Kill a Mockingbird was made in 1962 and tells the story of Finch as he defends an African-American man (Brock Peters) in Depression-era Alabama, while also incorporating those values to his children. The story is a case study of morals and civil rights and one of the best movies about the subject. It was a landmark film that opened the world's eyes to the importance of fighting against racial prejudice.
4
Kramer vs. Kramer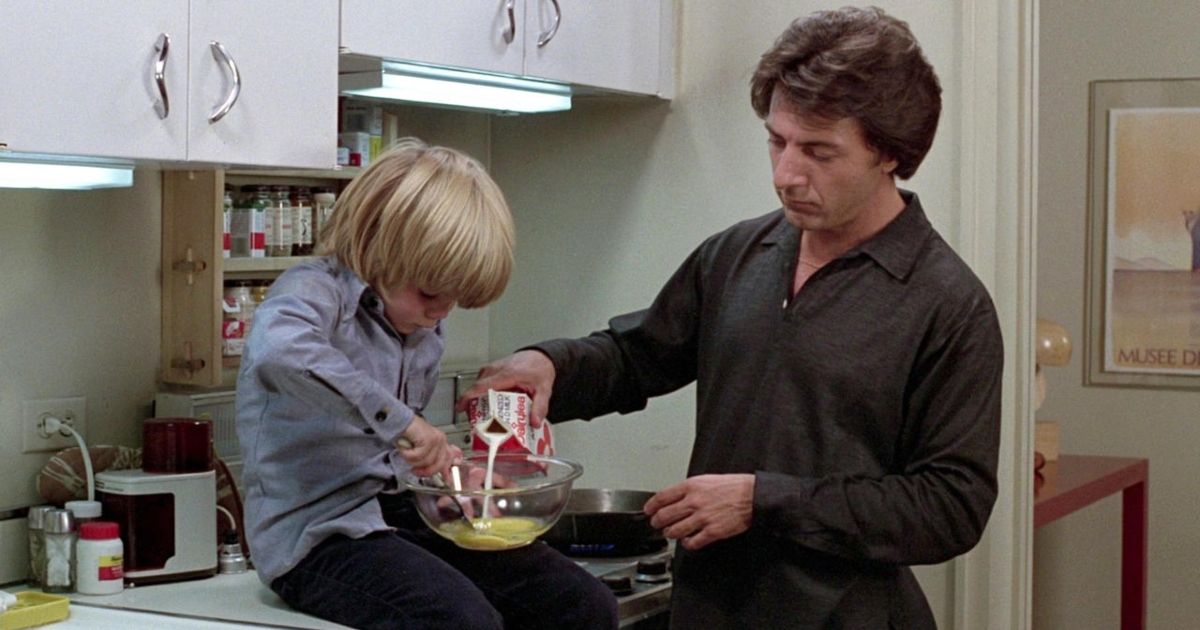 Kramer vs. Kramer is one of the greatest showcases of talent in cinematic history. The story follows Ted Kramer (Dustin Hoffman) in a custody battle with his wife (Meryl Streep) over their young son Billy (Justin Henry). The heart of the story is the transformation of Ted as he has to learn to balance his work and caring for his son after his wife leaves him. The heartbreaking film won five Academy Awards, including Best Picture.
Related: Meryl Streep's Best Performances, Ranked
3
12 Angry Men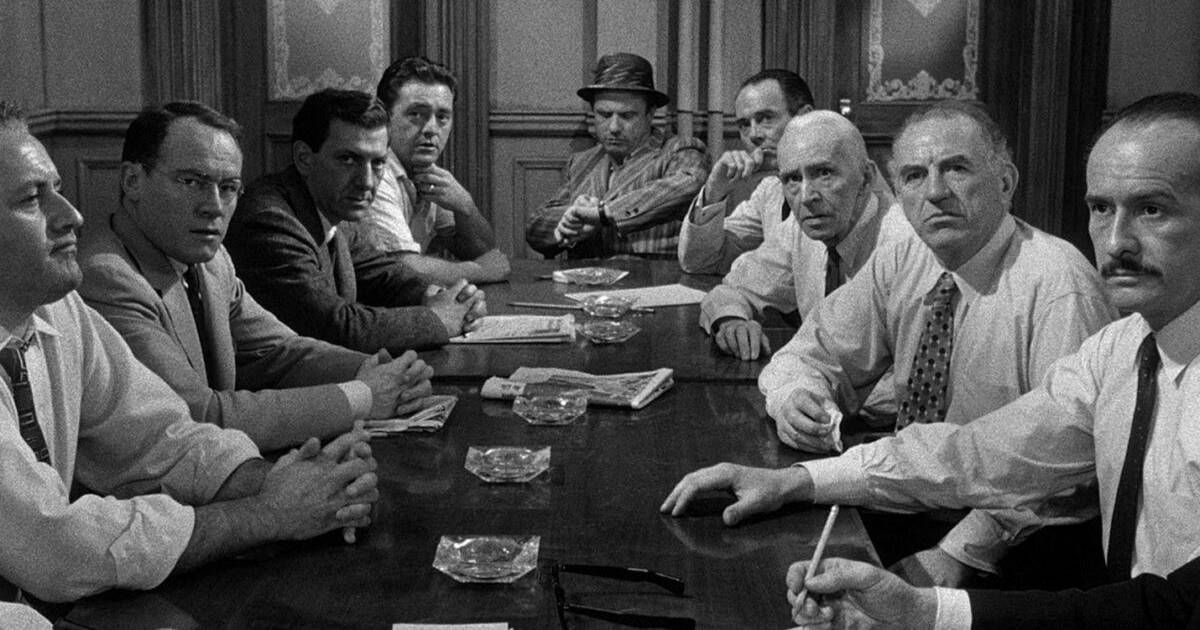 Acclaimed filmmaker Sidney Lumet directed this classic film that follows twelve jurors attempting to reach the verdict in a murder trial. The film is a showcase of talent in all the attributes of filmmaking. The acting, direction, and cinematography are all top-notch in this riveting drama. For a movie to engage the audience from beginning to end, while taking place in a single room, is no easy feat. 12 Angry Men was nominated for three Oscars and takes the #5 spot in IMDB's top 250 movies of all time.
2
Philadelphia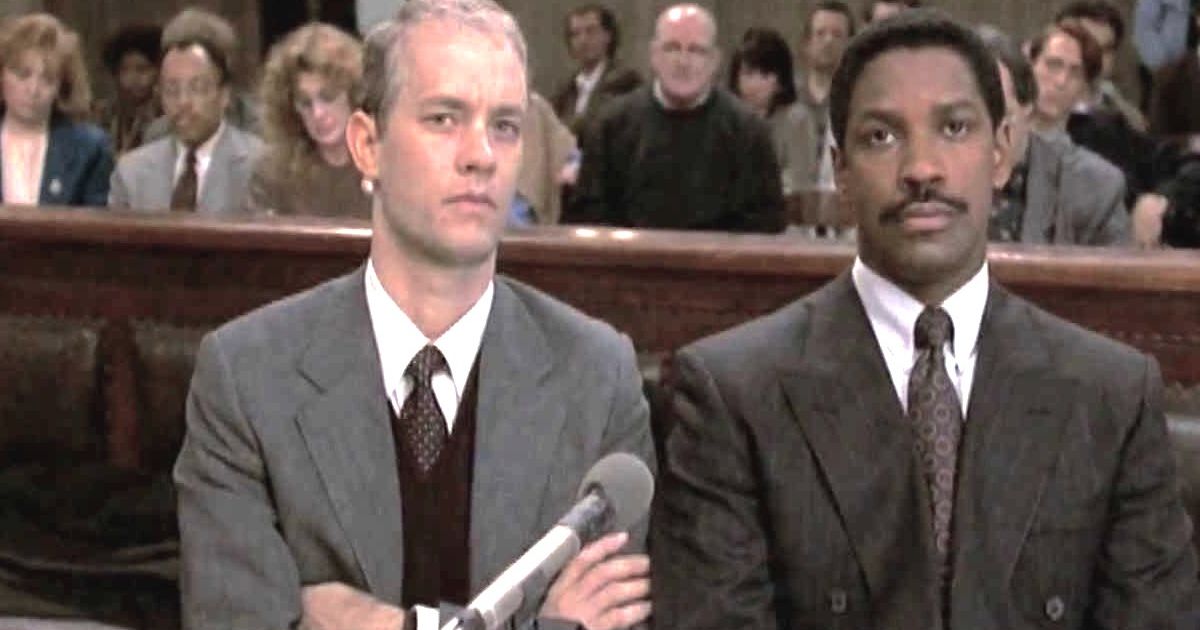 Jonathan Demme's Philadelphia was a landmark film that showcased the brutality of AIDS, with Tom Hanks in the leading role. Hanks plays Andrew Beckett, a homosexual attorney with AIDS, who is suing a prestigious law firm for firing him under illegal circumstances. Denzel Washington plays his attorney, Joe Miller, and the two fight for justice in this thought-provoking film. Jonathan Demme's direction shines throughout the film and the performances are unforgettable.
1
A Few Good Men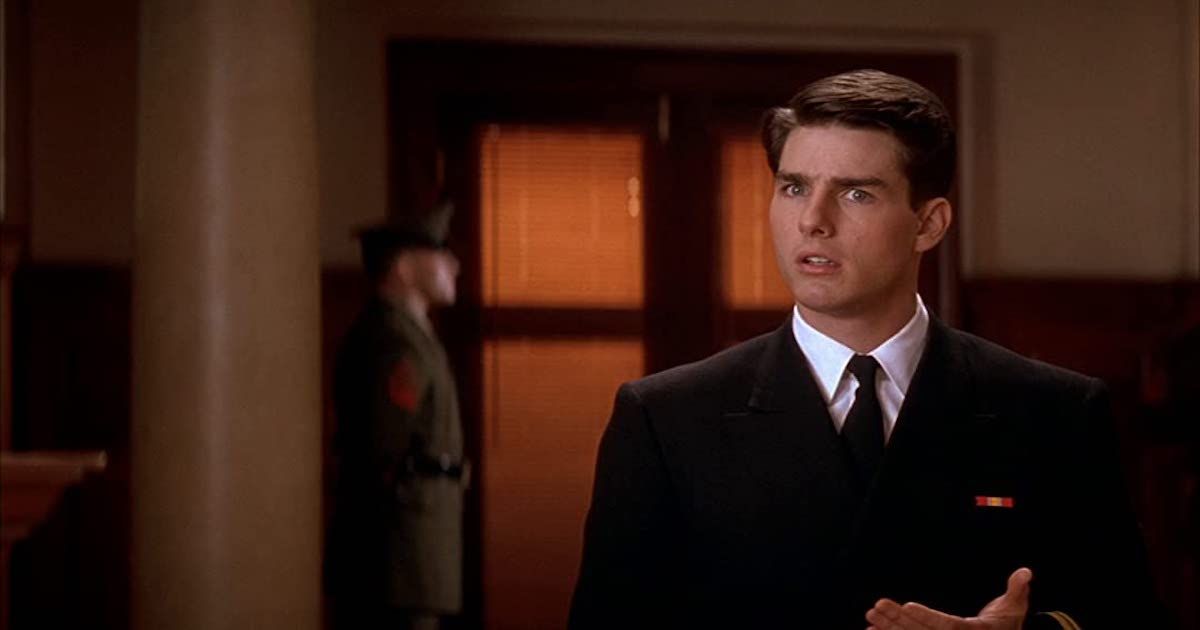 Aaron Sorkin's acclaimed screenplay worked brilliantly on the big screen. The film follows Lt. Daniel Kaffee (Tom Cruise in one of his best dramatic roles) as he defends two Marines who are accused of murder, claiming that they were under orders. A Few Good Men showcases brilliant performances and memorable lines from start to finish. The all-star cast also includes Jack Nicholson, Kevin Bacon, and Demi Moore.


This story originally appeared on Movieweb