Although he's by no means known around the Hollywood block for his acting prowess, American filmmaker Quentin Tarantino has developed a long-standing habit of appearing in his own projects. In fact, he's one of the most well-known examples of a director appearing in their own films, up there with Alfred Hitchcock, Martin Scorsese, Woody Allen, Spike Lee, and Clint Eastwood.
But when it comes to Tarantino, his roles are often more minor than major. A few of these characters will be of the supporting variety, but for the most part, these appearances are generally viewed as cameos. All that said, this is every time Quentin Tarantino appeared in his own films, ranked.
10
Once Upon a Time in Hollywood – Red Apple Cigarettes Commercial Director
Throughout his filmography, the characters of Tarantino have consistently smoked a brand of cigarettes called Red Apple. Butch (played by Bruce Willis) orders them at the bar early on in Pulp Fiction (1994), and multiple players smoke them throughout The Hateful Eight (2015). But with his most recent film Once Upon a Time… in Hollywood (2019), he took it to a new, self-referential level.
At the end of the film while credits roll, Tarantino is shown directing an obviously fictional commercial for the Red Apple Cigarette brand. The commercial features Leonardo DiCaprio's character Rick Dalton as the center of attention, but Tarantino's presence was noteworthy, nonetheless. Of course, he had to play the director.
9
Jackie Brown – Answering Machine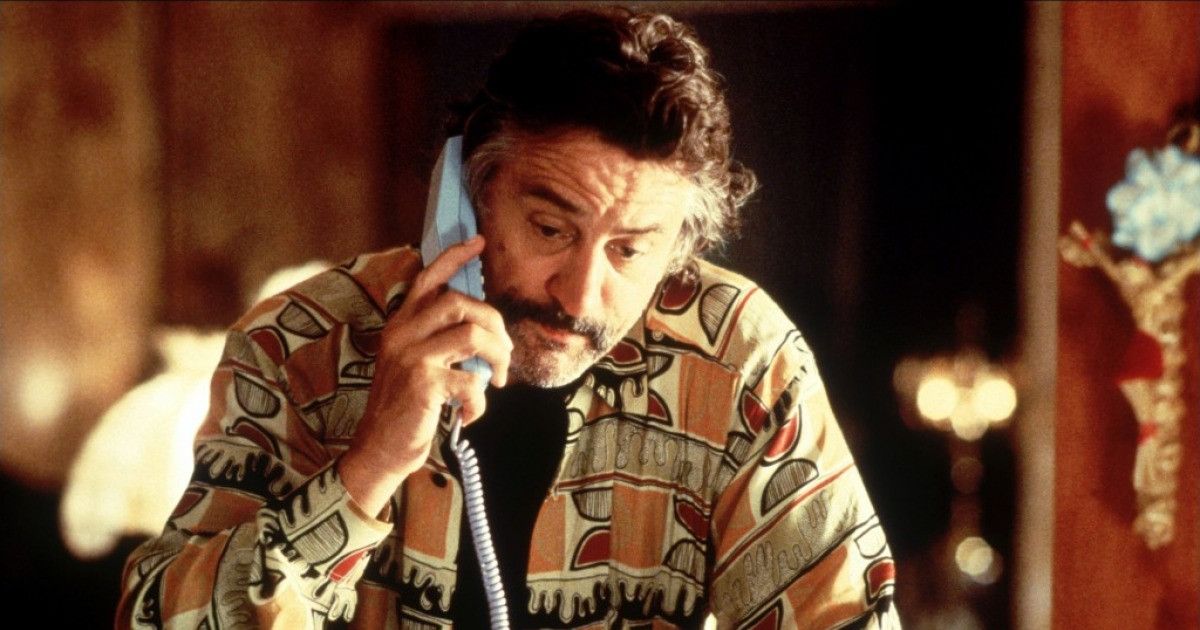 This is about as minor as a role can get, but it's also among the more entertaining cameos for those looking to find Tarantino within his own films. Roughly halfway through Jackie Brown (1997), the titular character (portrayed by Pam Grier) plays a voice message on her phone's answering machine from her friend and accomplice, a bail bondsman named Max Cherry (portrayed by Robert Forster).
But before reading Max's message, the voice of an automated machine first appeared to announce said memo. And once Max's voice dissipated, the automation returned to announce the encounter's end. Of course, if you didn't recognize the voice at hand and haven't figured it out by now, the man behind the microphone was Quentin Tarantino. It's undoubtedly one of his lesser-known cameos, which makes sense, considering it's a voice appearance. But it's a fun fact nonetheless that ultimately comes in at number nine.
Related: Revisiting Quentin Tarantino's Jackie Brown 25 Years Later
8
Django Unchained – Frankie and Robert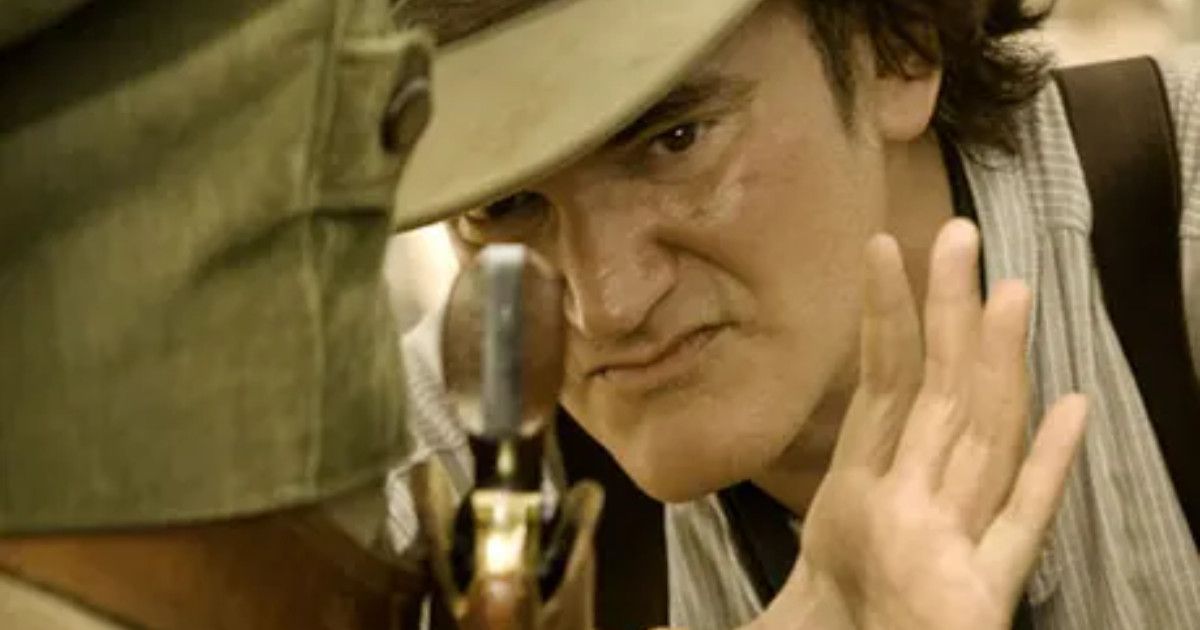 Here in Django Unchained (2012), the filmmaker (and actor, in these cases) at hand received flack for his Australian accent as Frankie. Critics weren't too fond of his performance, either, and overall, a lot of fans felt that it was just a tad too jarring to be considered anything other than unnecessary. Those remarks are harsh in the end, as Tarantino ultimately provided a hilarious on-screen death with his character Frankie, but those comments from critics and fans alike do hold validity, nonetheless.
But people don't seem to notice his other role: Robert, also known as bag head #1. That's a fact that few people know, but that sort of goes without saying as his face was entirely covered. Django ultimately lands here at number eight.
Related: These Actors' Mistakes on Set Actually Made It into the Movie
7
The Hateful Eight – Narrator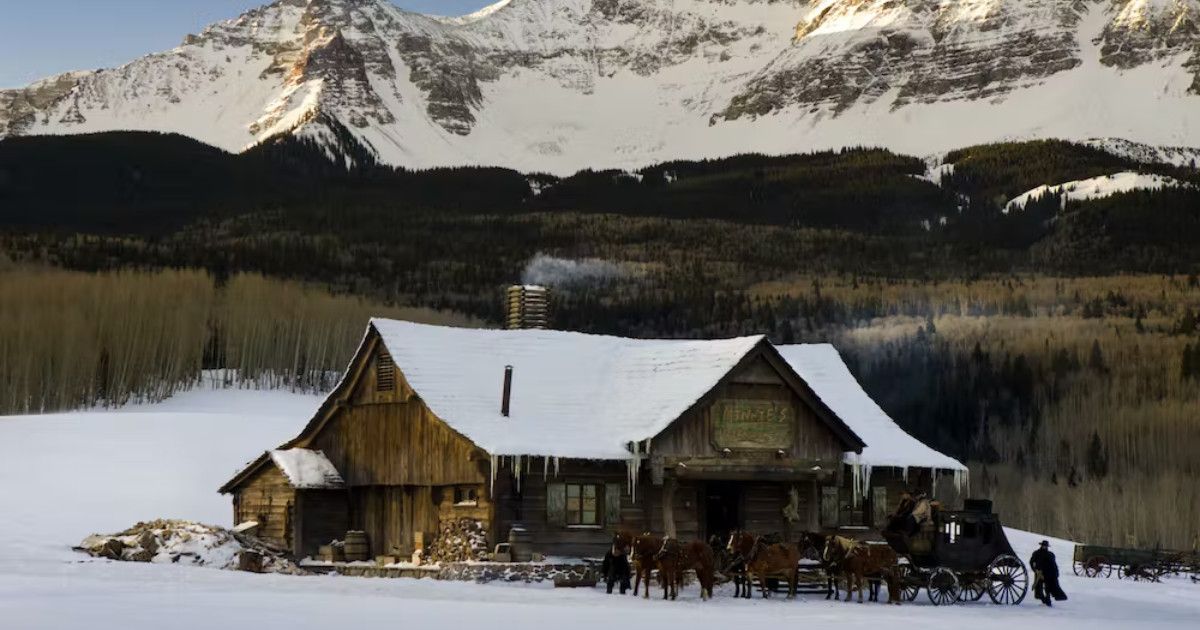 A neo-Western, this features Tarantino's voice acting as the author. He of course never appears on screen as the narrator, but this is still his most prominent part up to this point in the list. From the opening scene of The Hateful Eight (2015), all throughout Minnie's Haberdashery where the bulk of the project is set and up until the film's finale, his voice keys the audience in on plot points while in tandem giving background regarding general exposition.
His voice actually fits pretty well herein, providing a sense of storytelling calm to the overall tenseness of the film's mysterious plot. And although some fans think that this role was equally jarring as the other entries on the list, his part as the narrator in The Hateful Eight ultimately places here at number seven.
6
Kill Bill: Volume 1 – Crazy 88 Member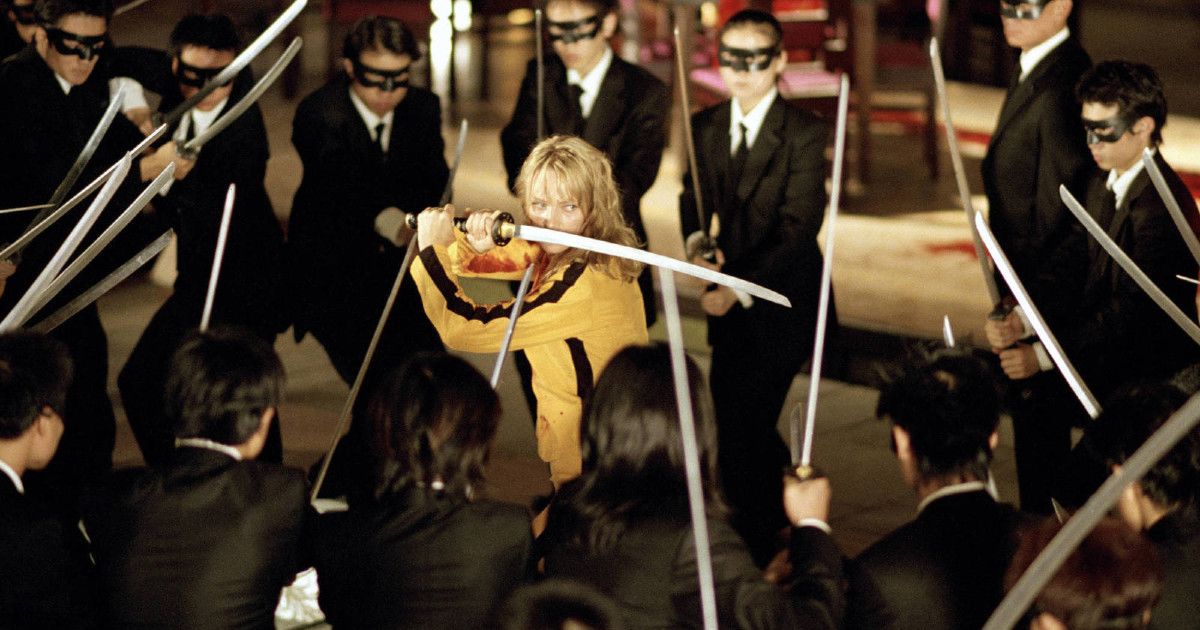 This is the sort of role that you don't even have to blink in order to actually miss it, and frankly, many fans were pleased because of that. Kill Bill: Volume 1 (2003) features a lengthy fight scene towards the film's finale where the film's revenge-seeking lead character Beatrix Kiddo combats a group known as the Crazy 88, the personal guard of antagonist O-Ren Ishii.
But little do some fans realize, Tarantino was among those violent foot soldiers, a member of the Crazy 88. He was sliced down by Uma Thurman herself (as she portrayed Beatrix, also known as The Bride) amid the aforementioned fight scene. This is the sort of cameo that a lot of fans have been asking for from Tarantino, one that slides sort of under the radar — more like Hitchcock and less like Allen.
5
Inglourious Basterds – First Scalped Nazi / American GI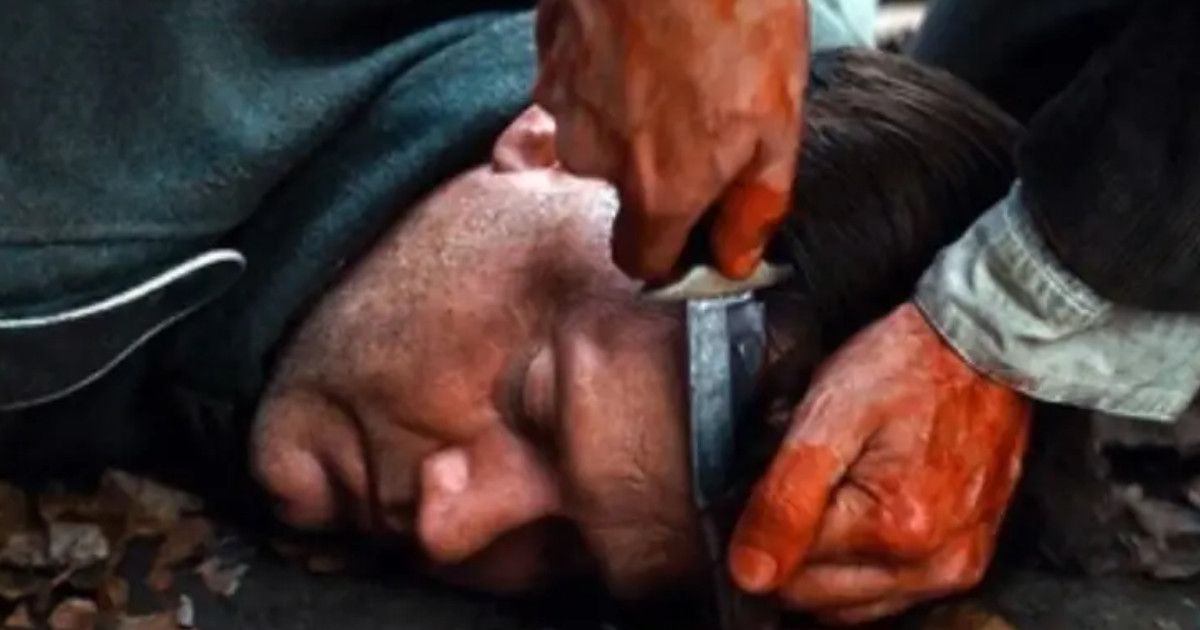 He took things to a new level with Inglourious Basterds (2009) as he portrayed not just one, but two ultimately nameless characters. The first instance within the film's chronology came early in the plot, when Donnie "The Bear Jew" Donowitz was introduced. He was one of the Nazi corpses lying on the ground in the scene's establishing shot, shown with his eyes closed and scalp removed as the camera pans slowly by.
But there was another instance of Tarantino appearing as an actor in this modern war film. He also showed up as an American GI in Nation's Pride, the film-within-a-film by Fredrick Zoller. Undoubtedly a lesser-known instance of Tarantino as an actor in his films, but that just makes for a cool fun fact during your next movie night.
4
Four Rooms – Chester Rush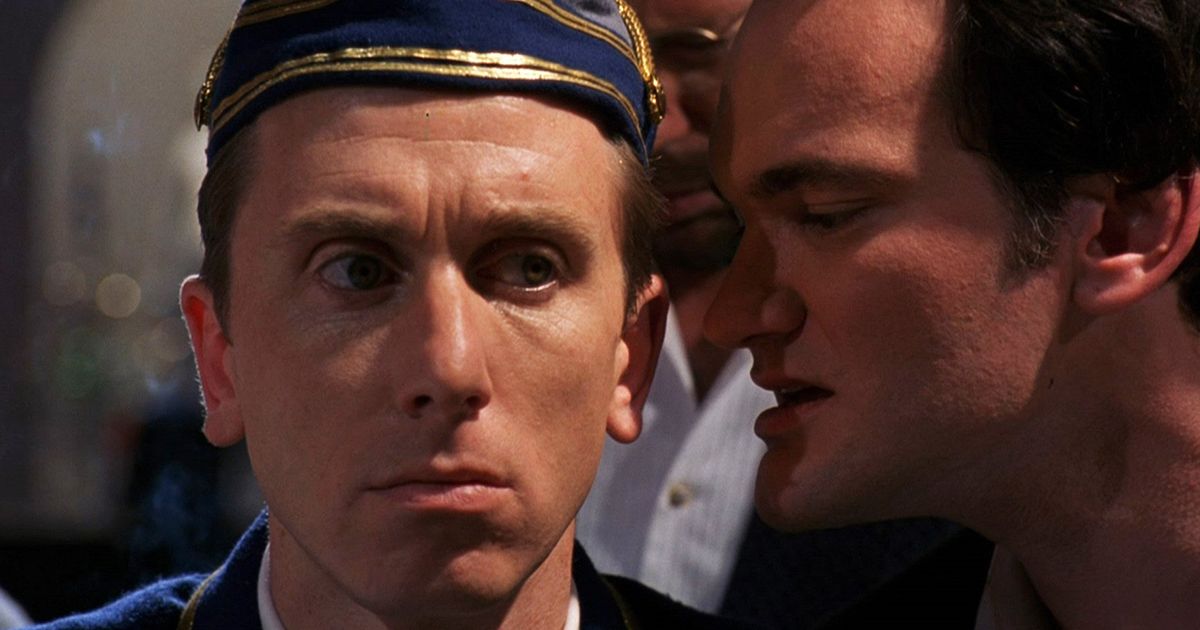 Undoubtedly the worst film on the list, Four Rooms (1995) was actually directed by four disparate filmmakers. And on top of being a project of lower quality, it might also be the least-recognizable across the board of audiences. Given the title and the aforementioned number of directors, it should come as no surprise to learn that the project at hand is separated into four segments, with the other three directed by Allison Anderson, Alexandre Rockwell, and Tarantino's longtime friend Robert Rodriguez.
The film itself was actually based on the short stories of author Roald Dahl, and is set in four different rooms of the same hotel. Tarantino's segment was called The Man From Hollywood, which took place in the Penthouse. It was easily the best segment of the bunch, and his acting work featured therein ultimately lands Four Rooms at number four, fittingly enough.
3
Death Proof – Warren the Bartender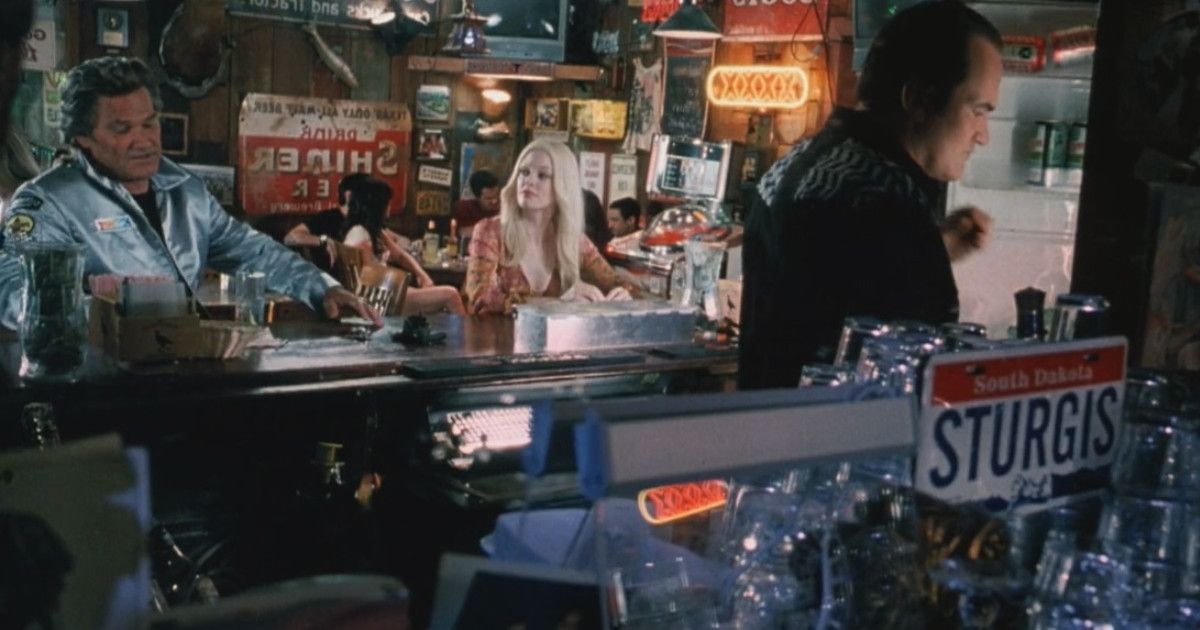 Although even fans of the director at hand could very well have skipped this piece of exploitation cinema, Death Proof (2007) holds some legitimate value from a qualitative standpoint despite its middling responses from audiences and critics alike. It features a star-studded cast, with names like Kurt Russell, Rosario Dawson, and Rose McGowan among the lead actors.
But of course, it wouldn't be a proper Tarantino flick without an appearance from the head honcho himself. He plays Warren the Bartender here in Death Proof, and of all the entries on the list, this one might be the most surprising re: the quality of his performance. It's by no means an Oscar-worthy effort, but it does ultimately land here at number three.
2
Reservoir Dogs – Mr. Brown
With what would go down as one of the most successful independent films of the 1990s, Tarantino released his feature directorial debut: Reservoir Dogs (1992). It chronicles a group of thieves in the aftermath of a heist gone wrong, and Tarantino is among the cast of criminals.
The boss of the aforementioned bunch (Joe Cabot, played by Lawrence Tierney) doles out monikers to each of his subordinates to keep their true identities anonymous, just in case they get caught by police. And that's just what goes down — Tarantino's character Mr. Brown (an unfortunate name, which his character futilely attempts to sidestep) gets killed during the police encounter fairly early on, before ever reaching the film's warehouse setting. Definitely a shame, as this was one of Tarantino's best cameos in his own films.
1
Pulp Fiction – Jimmy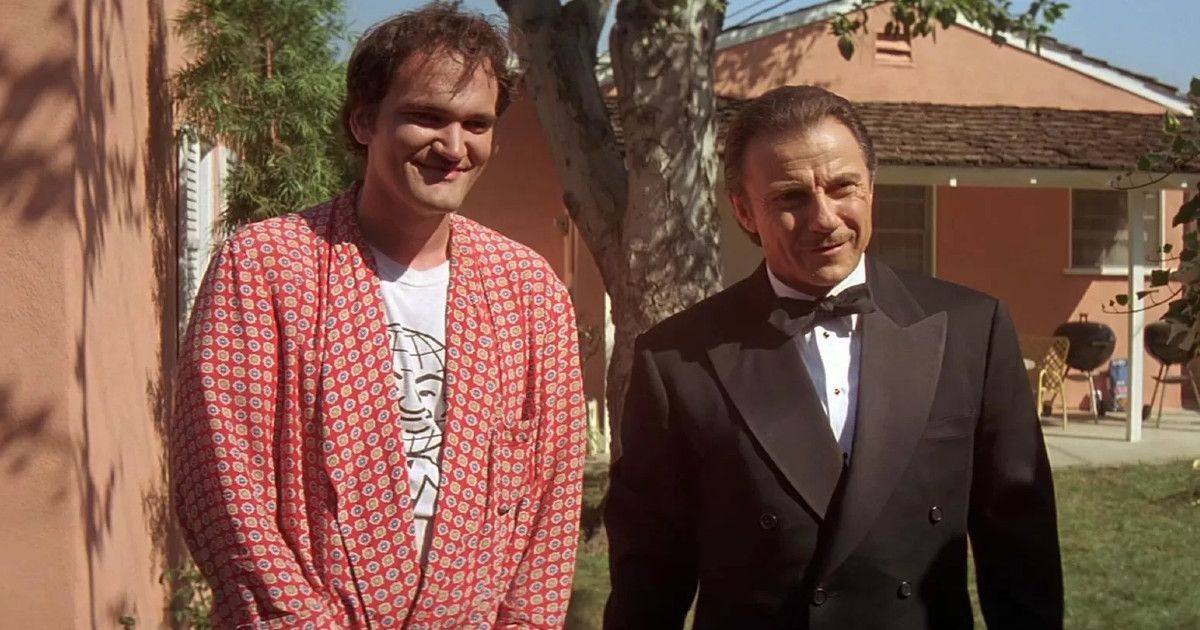 Perhaps his most well-known acting role of the bunch, his part in this classic crime film is up there for the most time he's spent on screen in one of his movies. Of course, the two prior entries top it in terms of run time, but his role as Jimmy in Pulp Fiction (1994) stands out on various levels of value with regard to this list.
It's honestly a solid performance despite some dialogue that's aged worse than Jimmy's gourmet coffee, and it without a doubt goes down as his most popular appearance. Of course, that's with solid reason aside from his efforts, which some pundits and fans were divided by — aside from a couple of questionable lines, the banter between Jimmy and the protagonists (Jules, played by Samuel L. Jackson, and Vincent, played by John Travolta) stands out as a highlight of this already masterful piece.


This story originally appeared on Movieweb