Brad Pitt is a name about as notorious as Hollywood itself. From baby face to boomer of the century, he has been fixed dead-center of the spotlight for a list of reasons. Since the dawn of his career, personal affairs and love triangles aside, Pitt has gained a lot of positive recognition for his on-screen presence. Time after time, this household film star has proven himself more than just a playboy with a pretty face.
To boot his award-winning acting skills, he has also played some of the most influential and noteworthy characters to ever touch the big screen. Featuring an eclectic mix of movies to match his eminent range, here is a lineup of 13 major-league performances responsible for making Pitt a prodigy.
Updated May 13, 2023: To keep the article fresh and relevant by adding more information and entries, this article has been updated by Patrick Hayes.
16
The Big Short
Adapted from Michael Lewis' nonfictional social commentary on the lead-up to the 2008 global recession, The Big Short: Inside the Doomsday Machine, Adam McKay's screen adaptation, The Big Short, brings to life the ensuing carnage of the financial crash as a group of economic forecasters and finance experts predict the stock market crash after witnessing the instability of the US housing market. Pitt plays Ben Rickert, a retired former stock trader, whose advisory role in Brownfield Capital aids young investors, Charlie and Jamie.
15
Ad Astra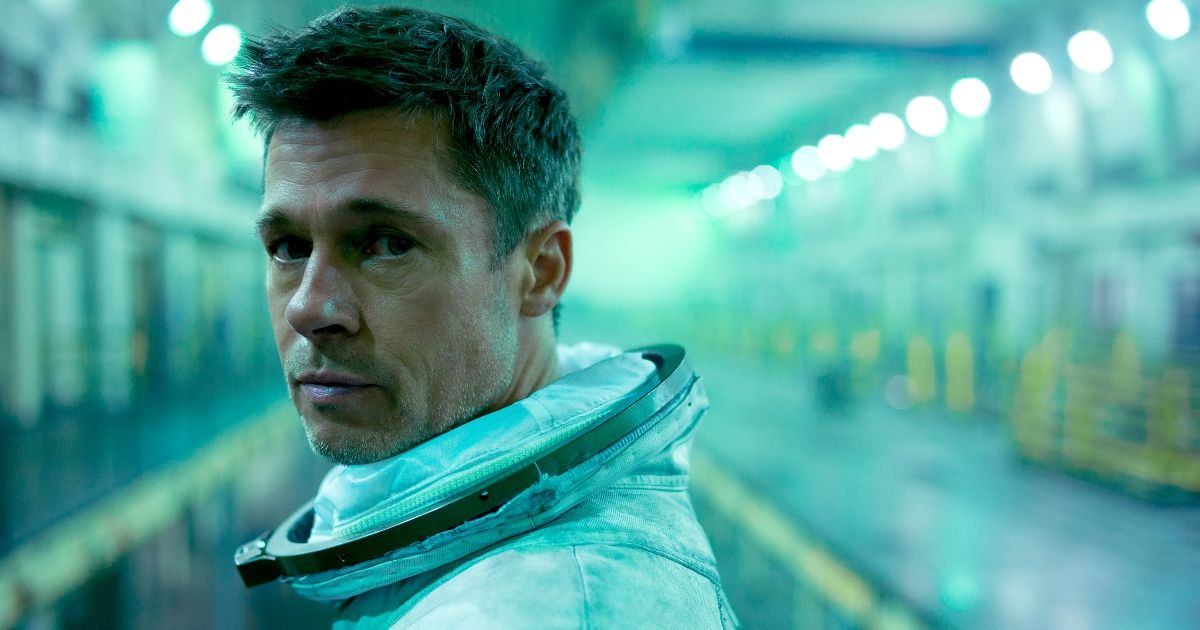 Director, James Gray's 2019 slow-moving sci-fi epic, Ad Astra was a movie critics loved, but audiences hated. The 2010s were in part, a golden age for the sci-fi genre, with the likes of Interstellar, Gravity, The Martian, and Inception being standout titles on a long list of gravity-defying, astrological explorations.
Brad Pitt is astronaut Roy McBride in this celestial, visually stunning treat, a NASA spaceman who is entrusted with venturing out on a daring mission. A moving and thought-provoking piece of filmmaking, McBride traverses the outer sphere of the solar system in search of answers, and his missing father. Pitt is in a mellow and contemplative mood in this space-age flick and portrays a man troubled by existentialism, cosmic being, and the mistakes of fathers-past.
14
Fury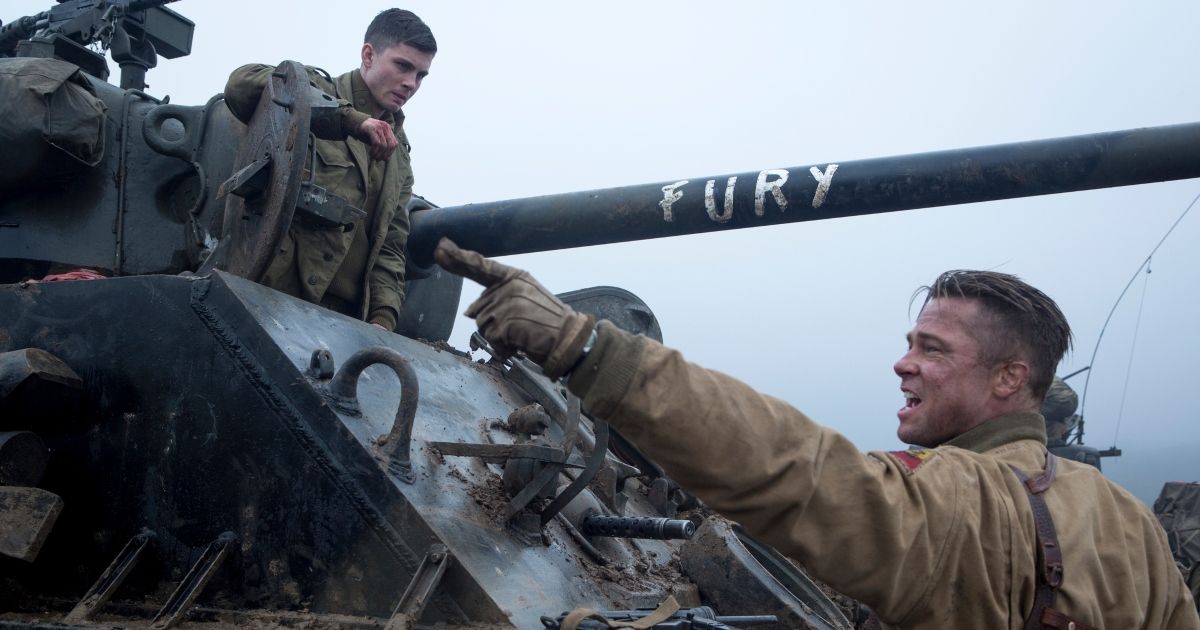 Pitt forfeits fighting futuristic zombies in World War Z and travels back in time to take on the very harsh reality of World War II in director David Ayer's 2014 box-office, Fury. Starring as the lead, a commanding soldier known as Don "Wardaddy" Collier, Pitt plays the role of a resilient warrior on a Nazi crusade almost too well. Despite often being compared to his more satirical role as Lieutenant Aldo Raine, Fury is far from funny. Instead, using frightening amounts of blood and gore to paint a gruesome, yet captivating picture, this modern-American war movie is meant to capture the ugly realities of the war.
Related: The 10 Most Essential Brad Pitt Moments in Movies, Ranked
The message in and of itself is profound, but the most moving part of the movie is imparted by it being rooted in terrifyingly factual truth. Pitt, reputable for really getting into character no matter the physical means it takes to get there, has also confirmed the process of filming the movie was just as daunting.
13
Troy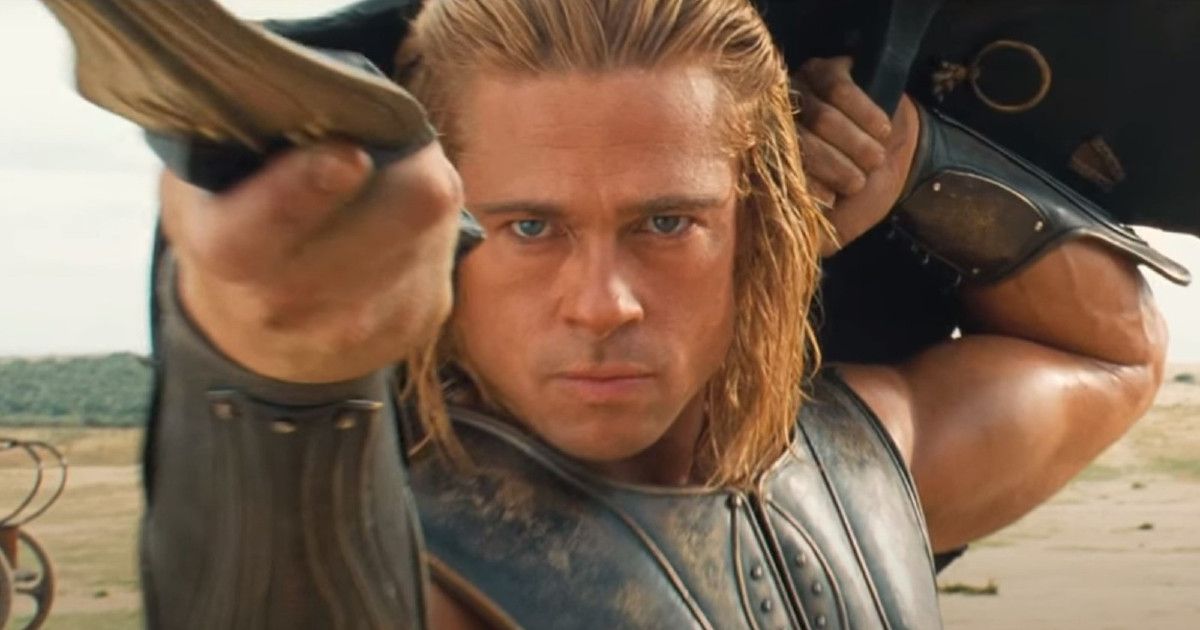 From Hercules to Percy Jackson, Greek mythology has been a centerpiece for fantasy films and allegorical storytelling, but few fables strike as hard as Achilles, literally. Notoriously known as a Godly warrior among men, the legend of Achilles dates back long before Pitt was born and will likely live on after all of us are dead. Regardless of the timeline being off a few centuries or so, Pitt's portrayal in Troy, a colorful display directed by Wolfgang Peterson, maps just the same for modern-day romantics of ancient Roman times.
Assembling an absolute powerhouse of a cast, headlining highly-respected and world-renowned celebrities such as Orlando Bloom, Eric Bana, and Peter O'Toole, this glorious historical war film takes the cake for serving the Trojan myth's most memorable justice. However, even with all these stars standing on the other side, Pitt still holds the crown for being a monumental main attraction as this legendary lead. Alongside Achilles and his heel, Pitt will go down in history as one of the most gloriously on-point superstars to ever play him.
12
Burn After Reading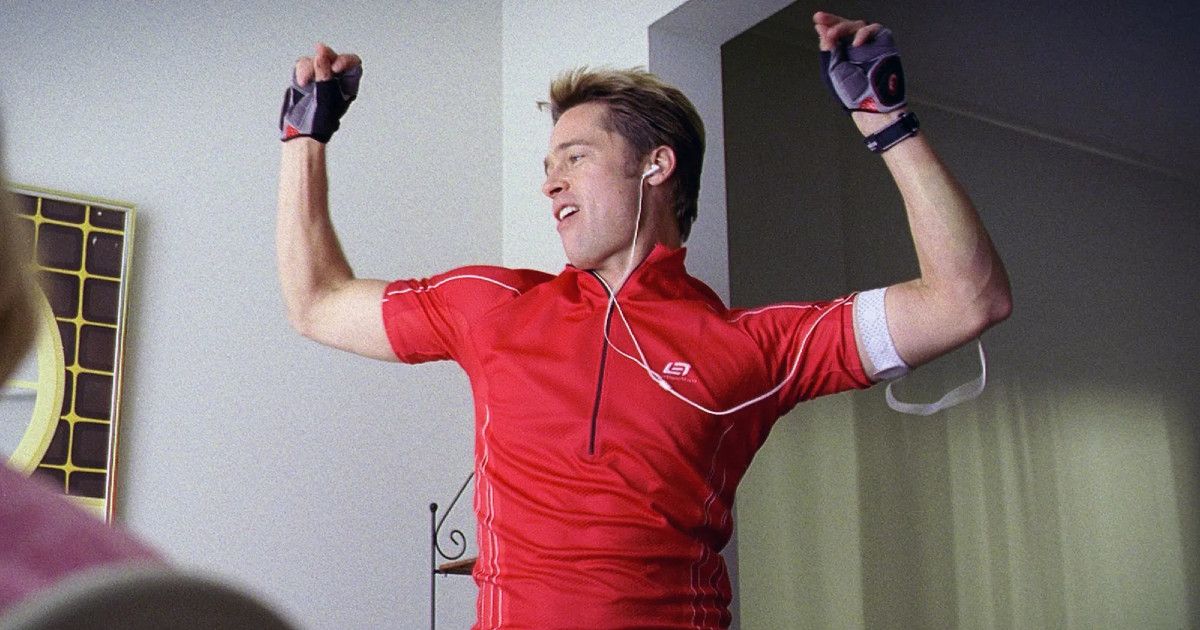 No one brings out the talent in their actors like the Coen Brothers, and 2008's Burn After Reading is no exception. Pitt was cast as the surprisingly comical lead role, a personal fitness trainer who finds an important disc containing dangerous information that belongs to the CIA. The Coen Brothers' scintillating black comedy allows Pitt free rein in the portrayal of his unforgettably eccentric PT, Chad. Pitt's on-screen chemistry with Frances McDormand is unrivaled in the film, and his physical comedy plays perfectly off his goofy mindset and lines.
11
Snatch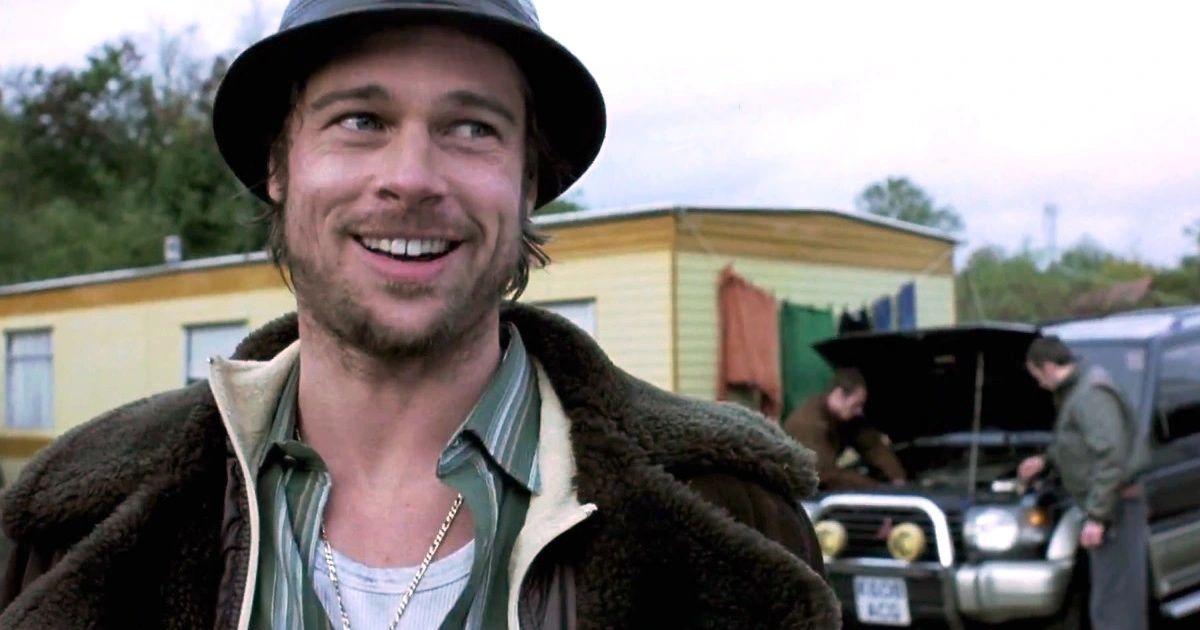 In Guy Ritchie's Snatch, Brad Pitt plays Mickey O'Neil, an Irish boxer and leader of a caravan group of swindlers. Pitt's accent is hilarious, and he adds some of the best one-liners to the film, but also a seriousness that turns on quickly when needed for a job, or scorned by the villains of the film. Pitt almost didn't take the role, as he felt it may be too similar to his role in Fight Club, but was too excited to work with Ritche to turn it down. Pitt based his memorable accent on Fred Rickwood, a character from the Irish TV show Father Ted.
10
The Curious Case of Benjamin Button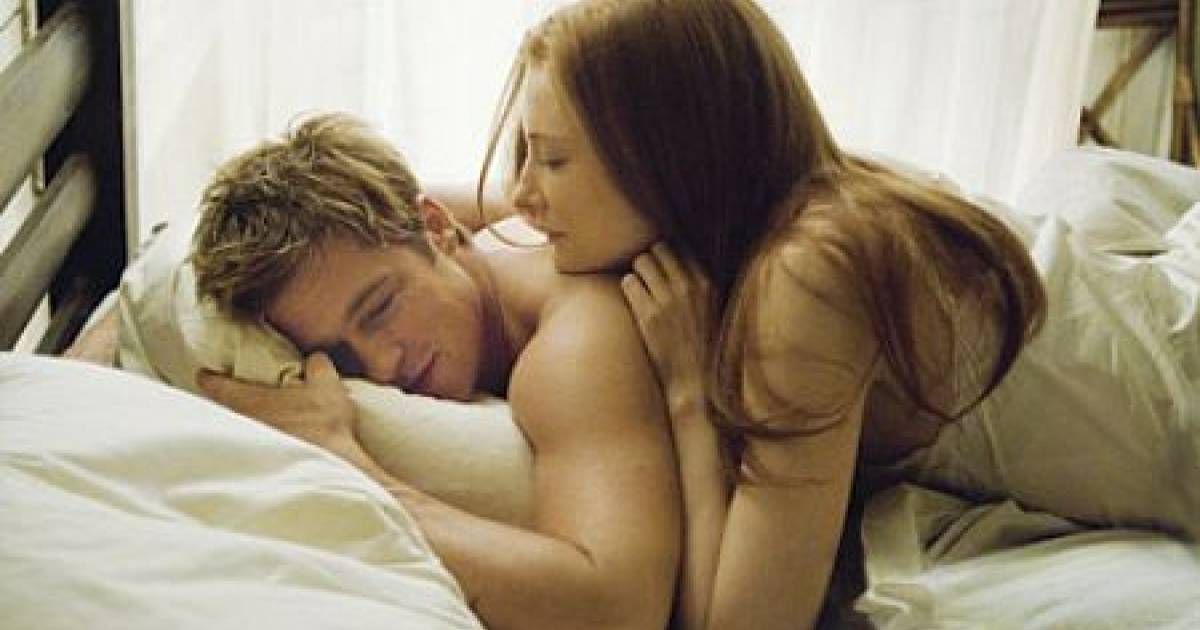 Brad's career, alongside his character in The Curious Case of Benjamin Button, ages like fine wine. However, not because he was born backward like the character he plays, getting younger by the year as he matures through the motions of life in reverse, but instead because his stardom only blossoms more and more as he gets older. Headlining as Benjamin Button, a household name as any other, set the stage for his succession as an actor.
They say the best movies were books first and with F. Scott Fitzgerald being among the most acclaimed authors to ever do it, it's no surprise the silver-screen adaptation of this timeless tale was an absolute hit. Even more suiting to Fitzgerald's prestigious caliber is that it stars one of the greatest actors in our lifetime. David Fincher's 2008 film was nominated for 13 Academy Awards, winning three, with Pitt being nominated for Best Actor in a Leading Role.
9
Ocean's Eleven
Name a more iconic squad of gambling gangsters than those who star in the Ocean's franchise. Guesses are George Clooney's face pops up first for most people every time, but wherever Danny Ocean goes, "Rusty" Ryan is sure to be following close behind. For those unfamiliar with this charming crew, Ocean's Eleven is the first film in a supernova saga about a band of casino robbers.
His name may signal "scrub," but Brad Pitt's iconic personality as a member of Ocean's squad is nothing short of sterling steel. Time after time, this trendsetting team has tipped the scales of probability in their favor, even when the task deems it near impossible. Ocean may be the leader of the pack but without "Rusty," their legacy would be incomplete.
8
Se7en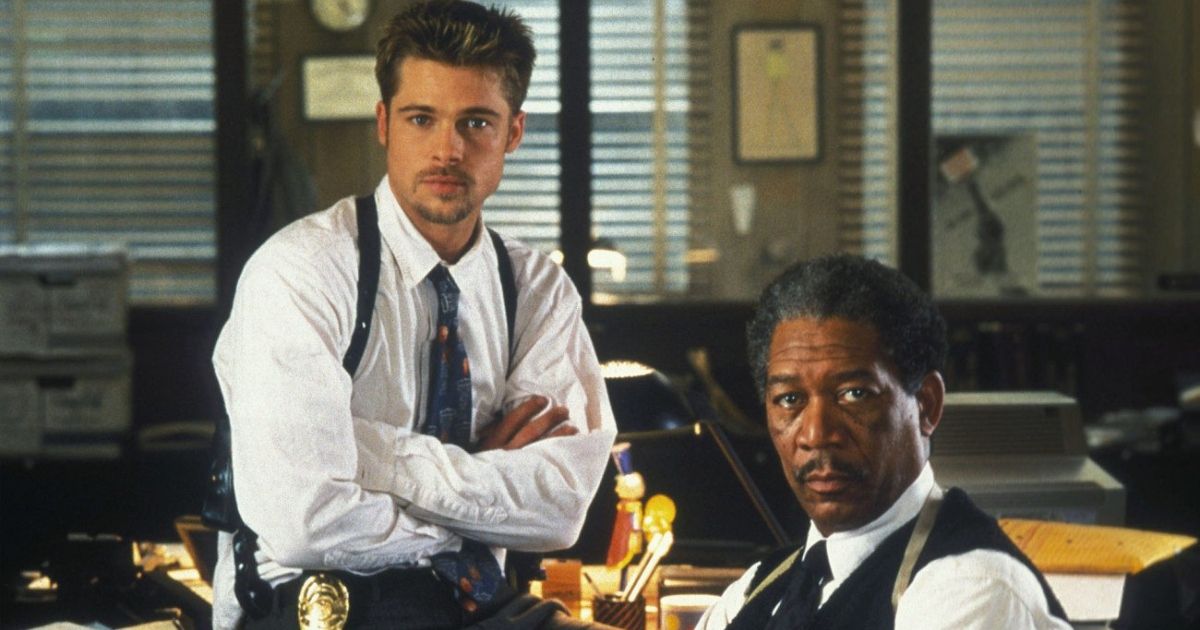 More memorable than the lingering impression left behind by David Fincher's cinematic masterpiece, Se7en, was the incredible performance on Pitt's part. Nothing screams louder than the gut-wrenching wrath in his voice as his character, Detective David Mills, cries out, "What's in the box?," and, thanks to the meme-sphere, even people who have never seen the movie have heard this famous line before. At the same time, these words, as well-versed and world-renowned as they became, measure a minuscule fraction of the film's overarching greatness.
Related: 10 Brad Pitt Movies from His Early-Career You Probably Forgot About
With Mills alongside seasoned Lieutenant William Somerset, flawlessly played by voiceover king Morgan Freeman, Se7en sends us on a thrilling goose chase in search for "John Doe," a sinister serial killer played to a tee by Kevin Spacey. Not only is the plot unique, riveting, and seamlessly spine-chilling but Pitt's compelling delivery, with no discredit to the other stellar performances, also takes viewers on an emotional rollercoaster that is both stomach-churning and heartbreaking as it is haunting.
7
12 Monkeys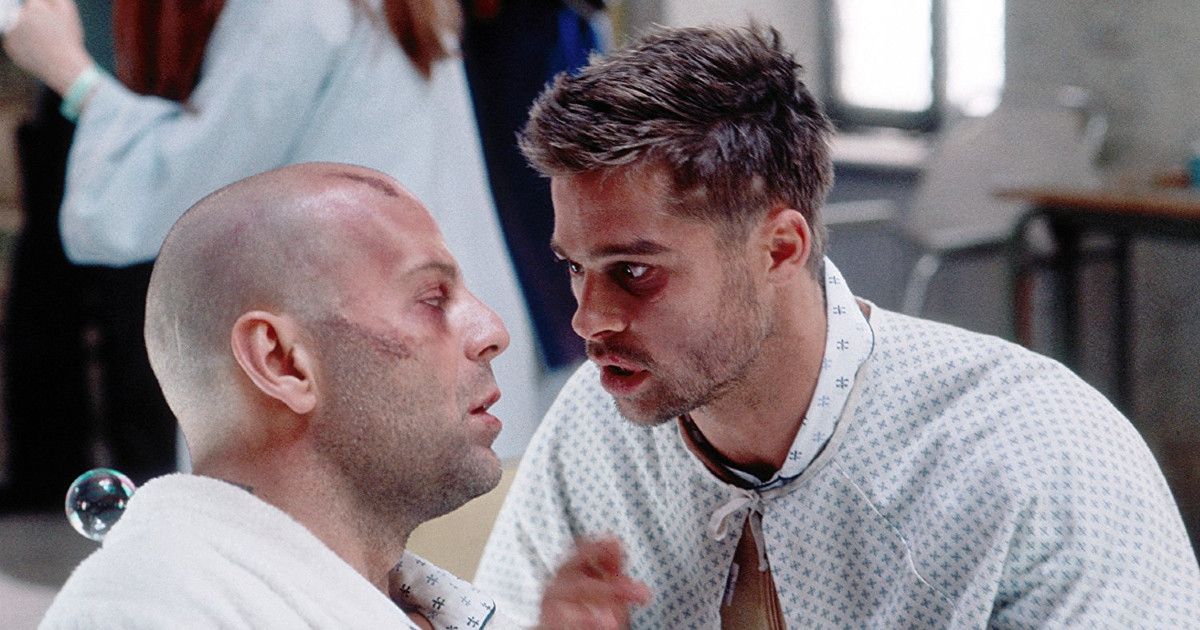 The first film in which Pitt was nominated for an Academy Award, Terry Gilliam's 12 Monkeys is a poignant science fiction apocalyptic film about a convict that gets sent back in time to gather information about a virus that wipes out most of humanity. Pitt plays the eccentric and hyper Jeffrey Goines and adds some much-needed levity to an otherwise bleak film. Gilliam didn't think Pitt what it took to play the jittery role, so he sent him to speech class and took away his cigarettes during filming.
6
Fight Club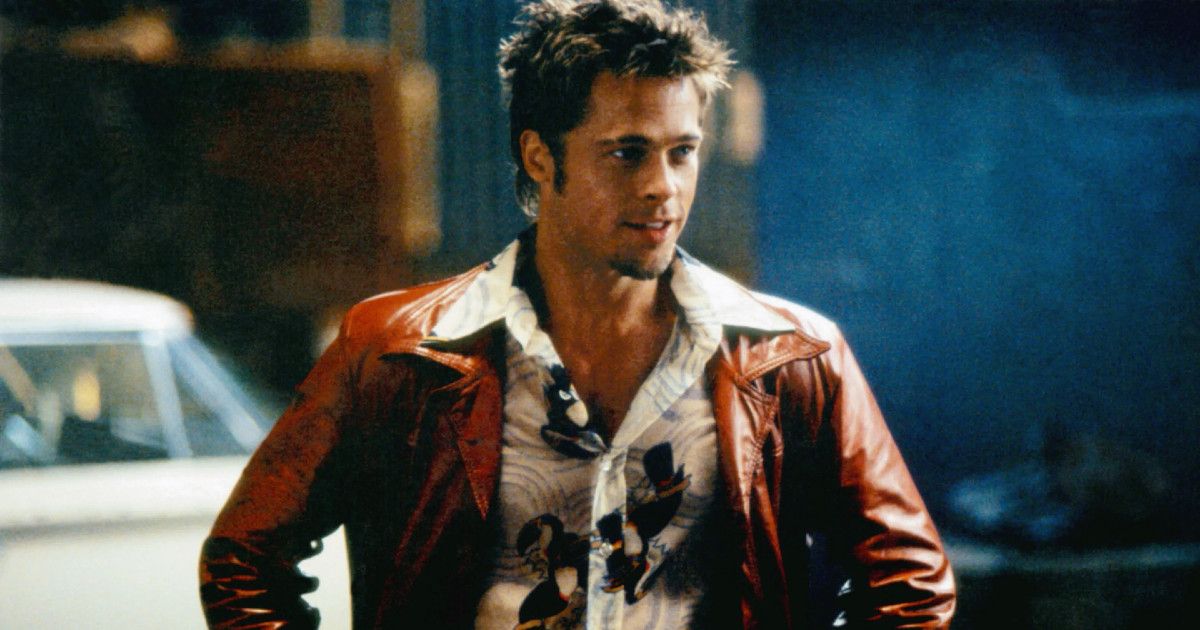 Tyler Durden is almost as big a celebrity as Pitt himself. Another fantastic Fincher-Pitt production, Fight Club, which came out all the way back in 1999, remains in the top rankings for best movies in all cinematic history, and with good reason. A paramount compilation loaded up with enough classic one-liners and profound themes to last a lifetime, Fight Club, based on an epic novel written by Chuck Palahniuk, was well ahead of the times, even from today's standpoint.
Tyler, the biggest curveball in the history of modern cinema since Star Wars, starts a secret society with Edward Norton's character, a nameless narrator who suffers from chronic insomnia. Though it seems simple in thought, this plot has more twists and turns than a winding road, and it could not be more compelling. Up until the very end, Pitt's perfect personage of Tyler's token charm, bad-boy charisma, and rebel-with-a-cause attitude makes for an extremely entertaining, downright eye-gluing experience.
5
Once Upon a Time… In Hollywood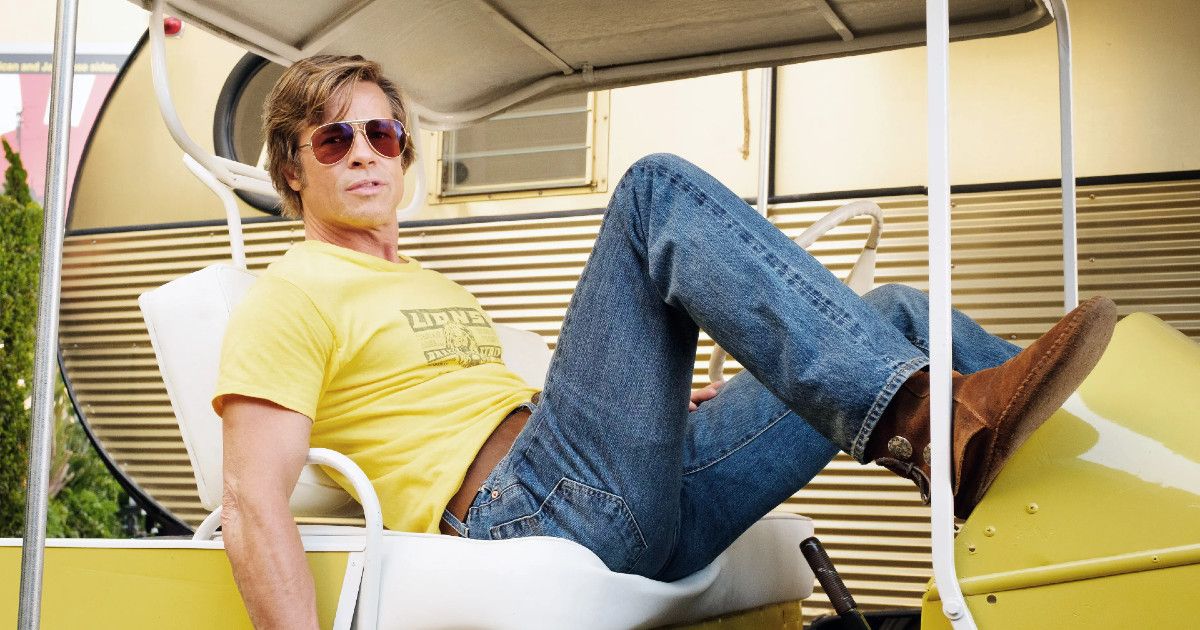 With the high-class talents of Quentin Tarantino, Leonardo DiCaprio, Margot Robbie, and Brad Pitt on the roster for this regal blockbuster, an Oscar nominee, at the very least, was bound for the books. Skyrocketing at a total of 190 nominations and 48 wins, Once Upon a Time… in Hollywood surely blew above and beyond expectations. Pitt plays a stuntman named Cliff Booth, whose character was actually inspired by two real-life people in the entertainment industry.
A mystery unfolds as the movie plays out a plot that has been recycled over the past century; one based on the terrifyingly true story of Charles Manson and his family of cultish followers. Tarantino's signature spin on this story, however, as always, has earned a plaque in the grand hall of Fame, alongside Pitt, forever. This film awarded Pitt with his only Academy Award for acting, claiming Best Supporting Actor at the 2020 Oscars.
4
Moneyball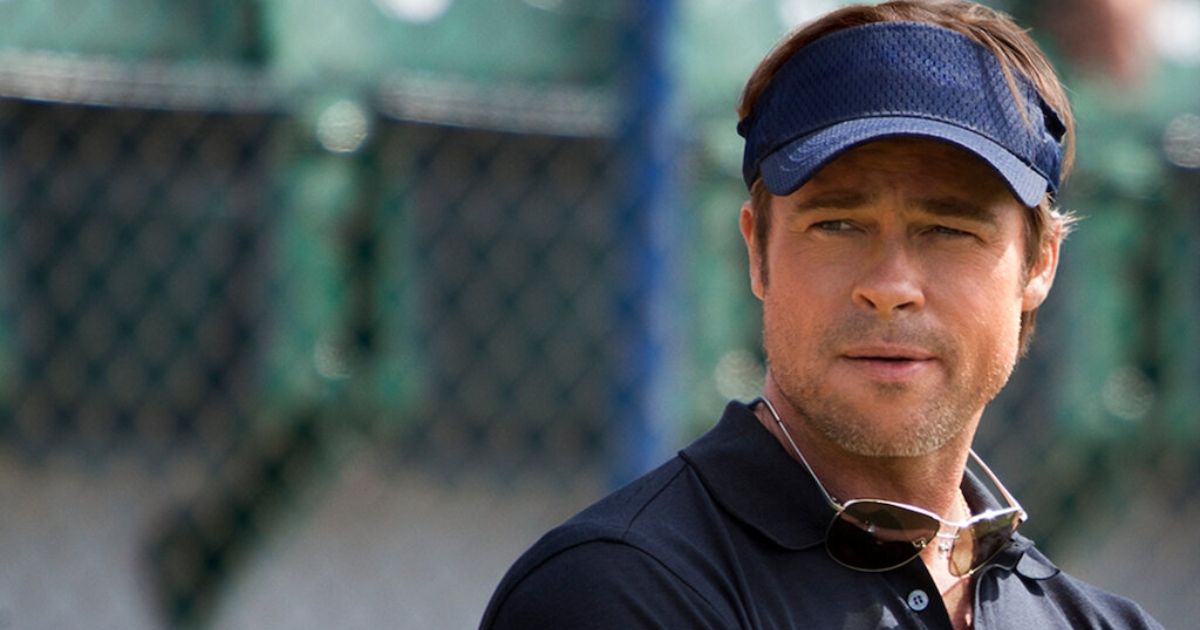 Moneyball, a 2011 drama piece directed by Bennett Miller and a screen adaptation of the novel written by Michael Lewis, is bona fide modern-day proof that Pitt has still got it in more ways than one. His leading role as Billy Beane, a desperate baseball manager who resorts to some pretty recognizable alternatives to get his team in the running, would land him an Academy Award nomination for Best Actor. A runaway success from the get-go to the finish line, this mega-hit was nominated for six Oscars, including Best Picture, but unfortunately didn't take home the gold.
3
The Assassination of Jesse James by the Coward Robert Ford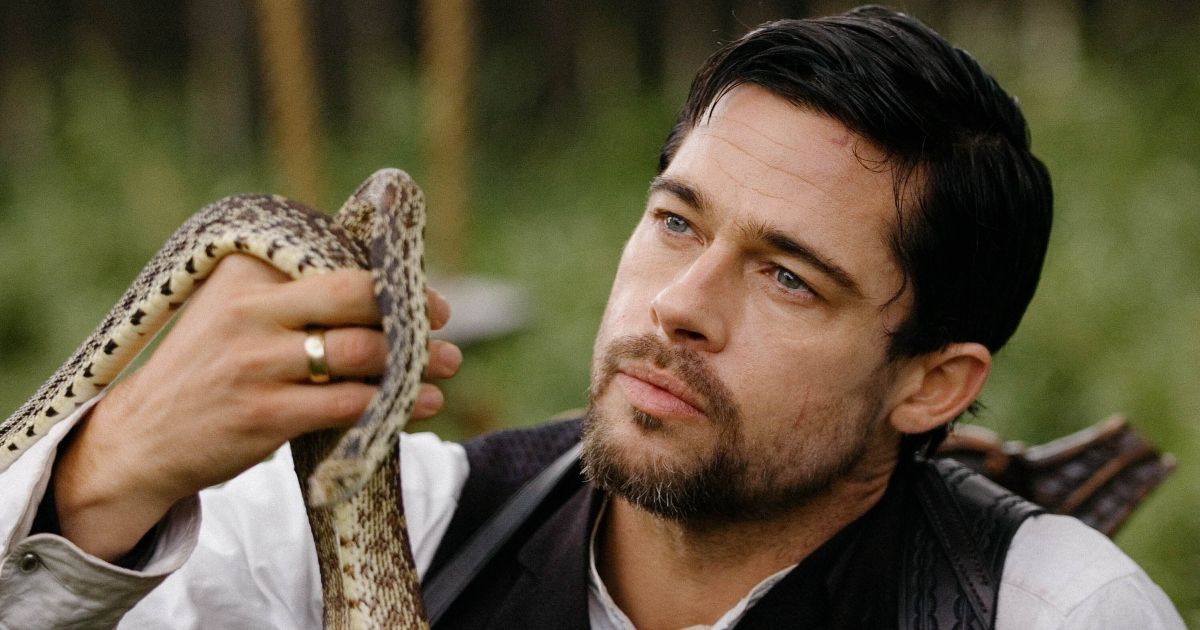 Andrew Dominik and one of the greatest filmmakers of all time, legendary cinematographer, Roger Deakins collaborate on The Assassination of Jesse James by the Coward Robert Ford, the screen adaptation of Ron Hansen's historical novel of the same name.
Related: The Disastrous Production of Inglourious Basterds
Inspired by the real-life escapades and criminality of the leader of the James-Younger gang, Jesse James (Brad Pitt), the Western drama examines the notorious outlaw's friendship with Robert Ford (Casey Affleck) and Ford's growing resentment and ill-feeling towards him. The War Machine star shines in this revisionist Western, he excels as the wearied rebel, whose recognition of his own mortality as a wanted man becomes abundantly apparent. This is, arguably, Pitt's best performance in a role that requires the utmost seriousness and solemnity.
2
12 Years A Slave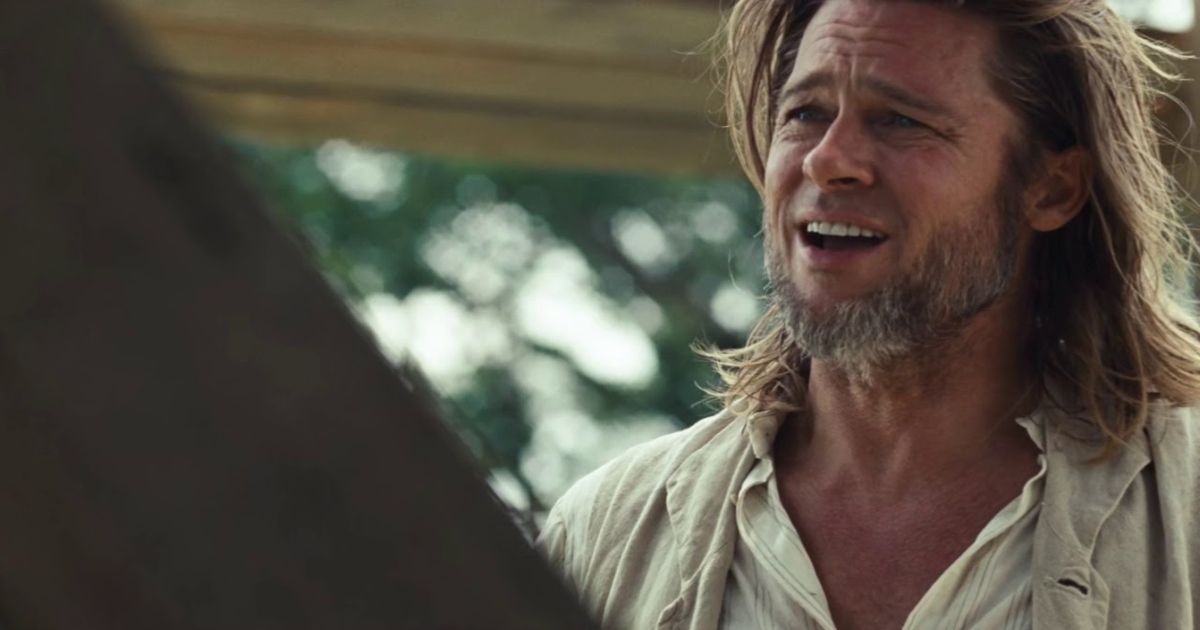 Another award-winning work of art Pitt serves a supporting role in, 12 Years a Slave retells the true story of a man named Solomon Northup, played by Chiwetel Ejiofor, who was brutally ripped from his roots in upstate New York and forced to work as a free-labor slave in the South. Northup's narrative was originally written as an autobiography published back in 1853, but it holds the same drawing power now as it did then and there's a trio of Academy Awards to prove it.
Pitt plays the primary white protagonist in the film; a Canadian "abolitionist" named Bass who catalyzes Northup's eventual freedom and salvation from slavery.
1
Inglourious Basterds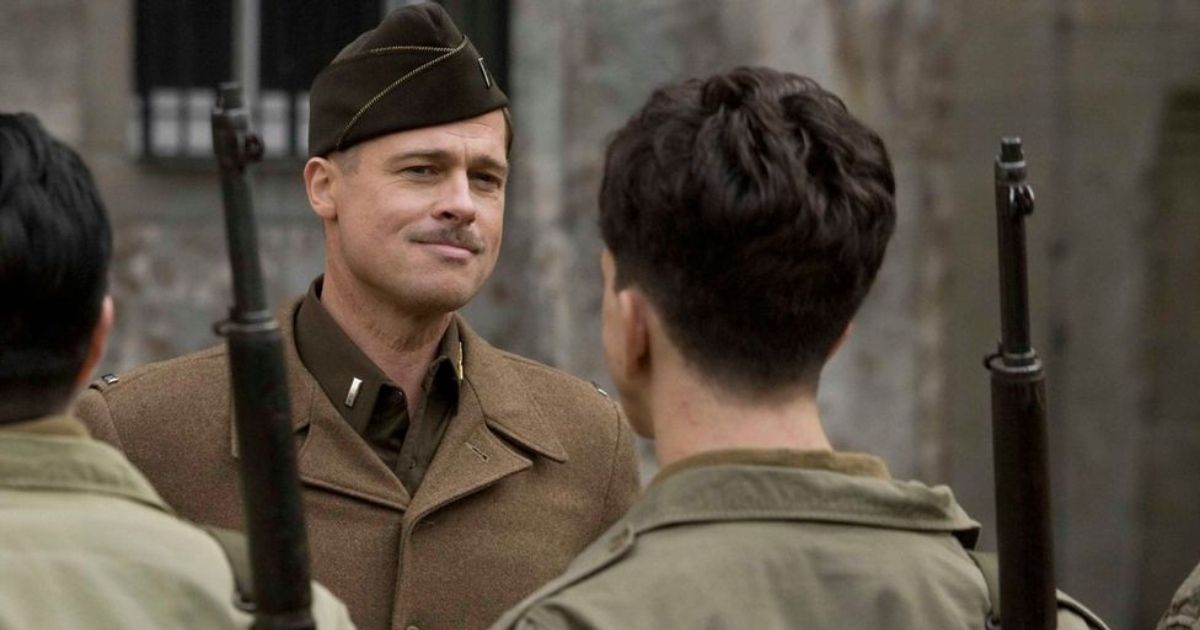 A prized possession to both the world and luminary filmmaker Quentin Tarantino. Pitt made movie history with his prodigious presentation of Lt. Aldo Rain, otherwise known as "Apache." Acclaimed for being one of the best movies ever made, Inglourious Basterds is a true Tarantino treasure through and through.
Presenting a cast of all-star actors and a parabolic rewrite of the past, from Christoph Waltz to Diane Kruger, this cult classic is arguably the most iconic movie Pitt has ever been a part of on all fronts. Set during World War II, the plot revolves around Pitt's character; a commanding chief of a team of Jewish-American soldiers with one overt mission; "Killing Nazis." Speaking to Tarantino's special touch in the theater, this smash sensation made for a monumental influence on the world of cinema as well as the one beyond it. Catastrophe and comedy never worked so well together before these daft "basterds" combined them to create such a slow-burn masterpiece.


This story originally appeared on Movieweb