The immensely talented actor Anne Heche was involved in a devastating car accident that left her in a coma with severe brain damage; one week later, she was taken off life support and declared brain-dead. This was the culmination of an incredibly painful life for a brilliant performer, a woman who was able to channel the immense amount of trauma she endured and transformed it into art — from being repeatedly raped as a child, suffering through the death of three siblings (including her brother's in a car crash), having serious mental health issues, and being the queer daughter to a mother who practices "gay conversion" therapy, Heche's life was not easy by any stretch of the imagination.
The fact that she could turn the behemoth of suffering that was her life into such incredible art is a true tribute to her willpower, skill, and steadfastness. Her out relationship with Ellen DeGeneres in the late '90s was a testament to the same courage and fearlessness she displayed her entire life. She leaves behind a great body of work, including performances that have garnered numerous awards, including Emmy, GLAAD Media, Soap Opera Digest, Tony, and Women in Film Lucy Awards. Beginning as a soap opera star in Another World, Heche quickly entered the mainstream despite her frequent defiance of constrictive social pressures. These are the best Anne Heche movies and TV shows, for a woman who will be dearly missed.
Updated May 2023: To keep the article fresh and relevant by adding more information and entries, this article has been updated by Amira Abdel-Fadil.
12
Psycho
Gus Van Sant's experimental remake of Psycho gets a lot of flack but remains one of the boldest, most interesting failures in the history of cinema. A shot-by-shot reproduction of Alfred Hitchcock's classic film, 1998's Psycho has been the recipient of some critical reevaluation in recent years as a postmodern precursor to the age of remakes and reboots in which we all find ourselves.
Heche takes on the role of Marion Crane, the woman who occupies the first half of the film; filling Janet Leigh's shoes is an extremely tall order, and yet Heche manages to do so with her own twist of the heel. Even though the framing and dialogue are all almost identical to the original horror classic, Heche's personality and appearance make for a striking '90s variation on a classic character.
11
Six Days, Seven Nights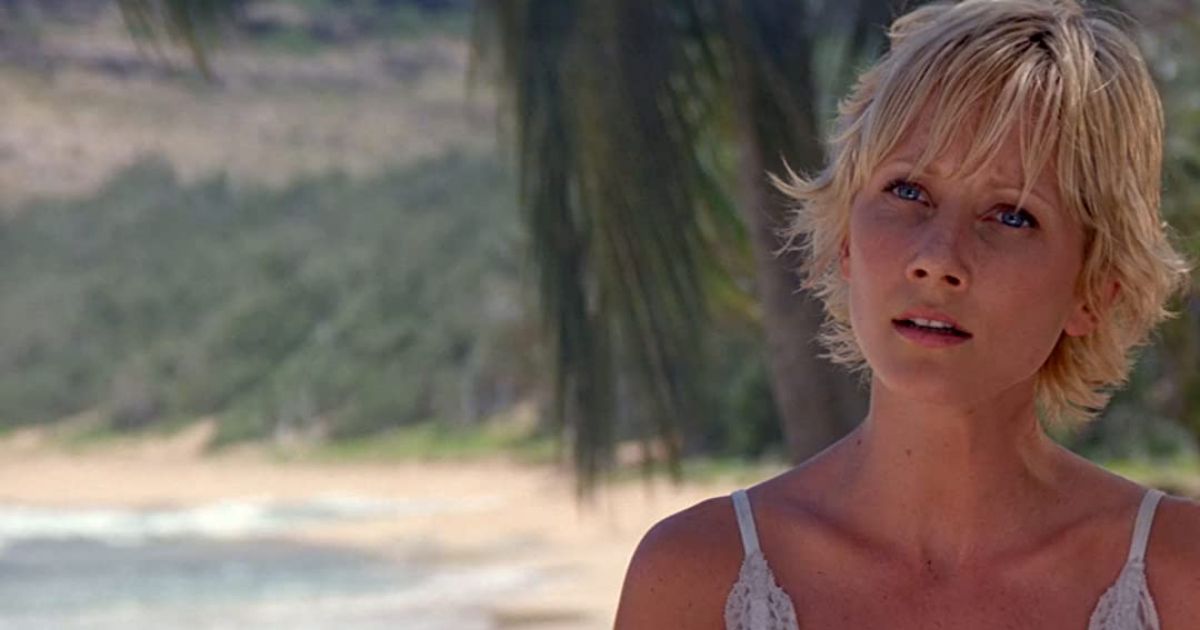 Taking place across the beautiful island landscapes of Kauaʻi, Six Days, Seven Nights is one of the more underrated hybrids of rom-com and action-adventure that seemed to pop up in the late '80s and '90s (such as True Lies and Romancing the Stone).
Heche stars opposite Harrison Ford as a mismatched pair stuck on an island after a thunderstorm sends Ford's plane down; the two have a sparkling chemistry here and are perfectly matched for each other. The direction from comedy genius Ivan Reitman (Ghostbusters, Stripes, Meatballs) is light and energetic, letting Heche and Ford shine among the gorgeous scenery in this truly fun film.
10
Gracie's Choice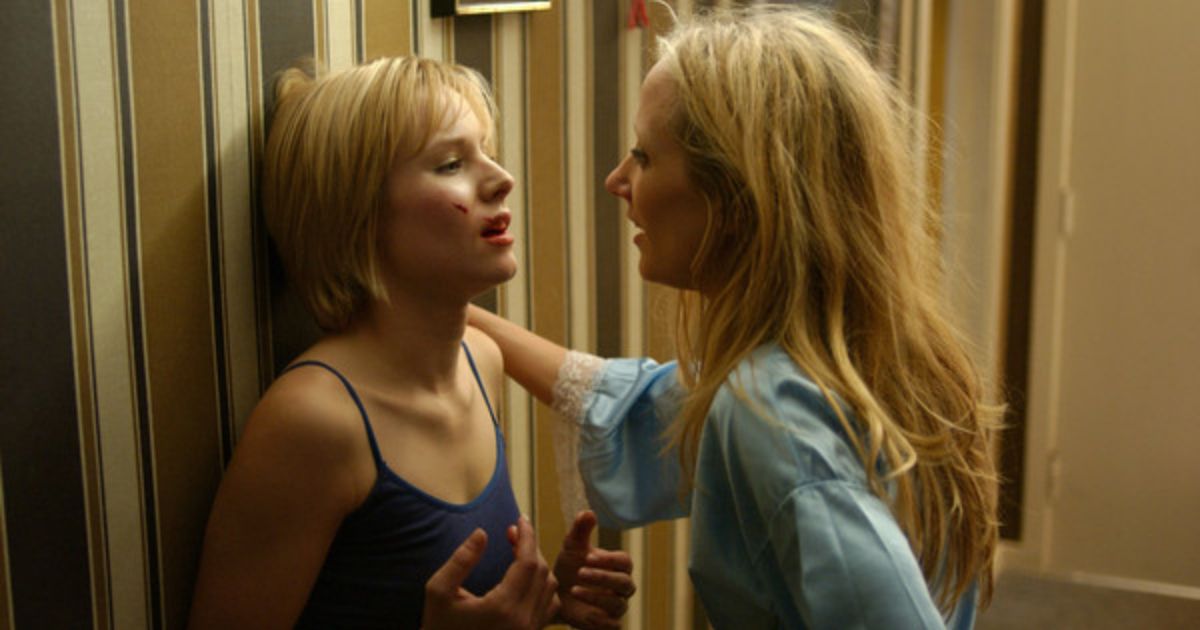 One of the best made-for-TV movies of the past couple of decades, Gracie's Choice is a powerful film about three women (played to perfection by Kristen Bell, Anne Heche, and Diane Ladd) torn apart by addiction and the pains of everyday life.
Heche steps seamlessly into the role, perhaps drawing from her own trauma and substance use disorder as the young mother who is arrested and has her children taken away from her. She's a tragic character, and Heche plays the hell out of her, humanizing her despite her many flaws and inability to be the mother her children need, and Kirsten Bell is incredible in an early role as a daughter who steps up to care for her siblings.
9
Hung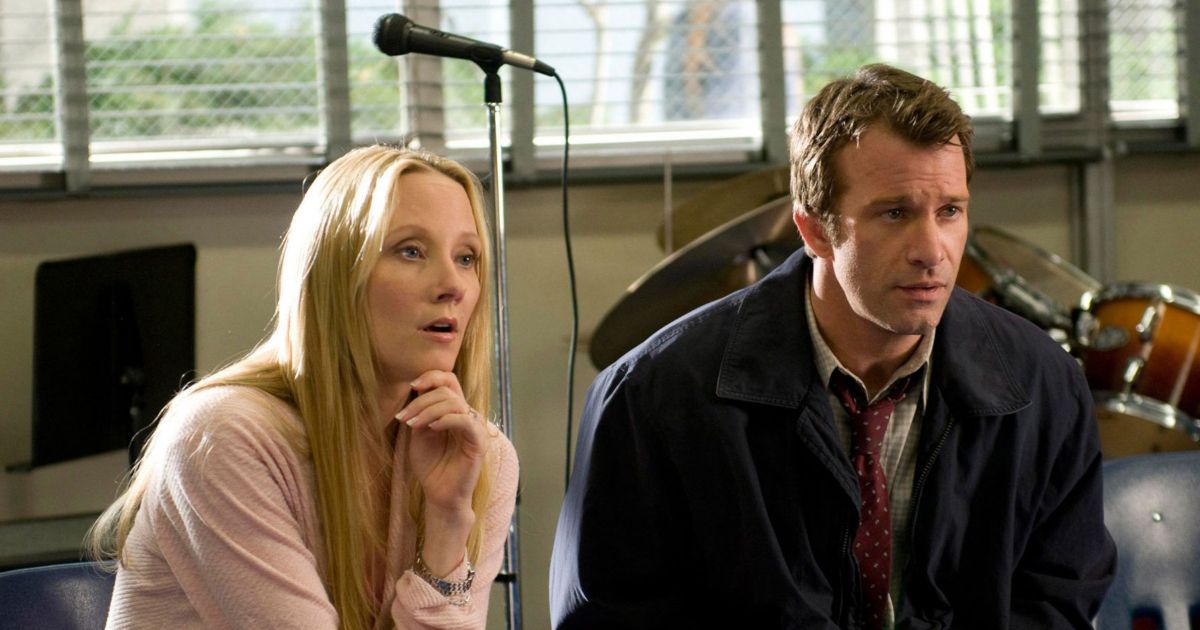 Hung was a deeply underrated dark comedy starring Thomas Jane as the down-on-his-luck high school sports coach Ray, who decides to take up prostitution. The show explores sex work from an entirely different perspective, never exploiting or making fun of anyone but always going for the jugular when it comes to provocative humor. Heche plays Jessica, the former wife of Ray who is trying to support their kids despite her ex-husband's frequent absence.
Related: Anne Heche Declared Brain Dead at 53 One Week After Horrific Car Crash
She does an amazing job with frustration here, but also displays the fortitude, vulnerabilities, and desires of a middle-aged woman who wants to balance everything (her kids, a new relationship, her ex-husband, an active sex life, work) but realizes that, in the process, she's slowly losing touch with the people she loves.
8
Cedar Rapids
One of the best indie comedies of the past decade, Cedar Rapids is an endlessly delightful, kind-hearted character comedy about the meek office worker Tim (Ed Helms) who attends a work conference in the titular city as a replacement for his recently deceased (from auto-erotic asphyxiation) co-worker. While there, he learns to loosen up a little, navigates new relationships, and discovers that the working person, when united, has more power than the elite CEOs.
It's a low-stakes, small gem of a film that certainly has laugh-out-loud scenes, but manages to feel like a warm hug throughout despite some dark moments. Heche plays Joan, a charming insurance worker at the conference who Tim falls for, and brings a sweet (and sometimes sensuous) touch to this light comedy.
7
Birth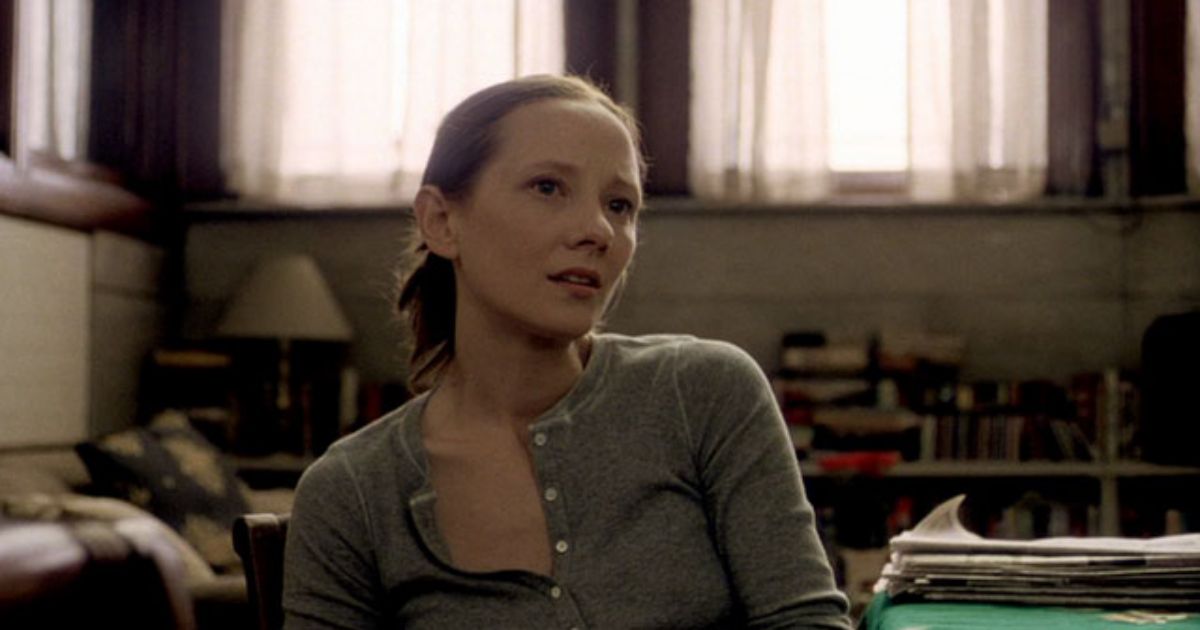 An utterly unique film, Birth chronicles Anna's (Nicole Kidman) conviction that her dead husband has been reincarnated into a child, and the consequences this enacts in her life. Directed with visual splendor and an icy cold touch by Jonathan Glazer (Under the Skin), Birth was a divisive film upon release but has been especially praised over the past two decades for its performances, including Heche in the integral role of Clara, Anna's sister-in-law who may know more than she thinks.
6
Wag the Dog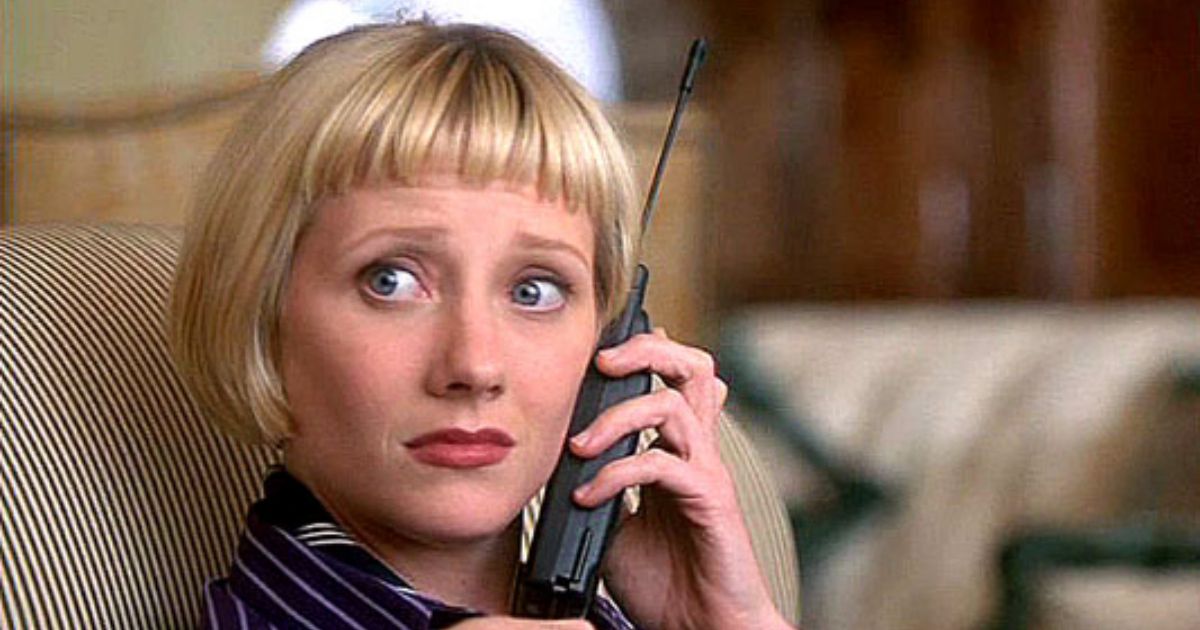 One of the best comedy movies about politics, Wag the Dog is an absolutely essential film from the '90s, one that became huge because of its entirely coincidental release just before the Clinton-Lewinsky scandal and the bombings of Sudan and Iraq, both of which caused many in the media to draw striking comparisons with the film. A savage political satire, Wag the Dog follows a "false flag" of sorts, a fake war that is created to divert the public's attention from the President being caught flirting with an underage girl.
Related: The Best Movies About Politics From the 21st Century, So Far
Heche is absolutely perfect as Winifred Ames, the President's top aide who brings in some conniving media specialists to arrange the subterfuge. Despite the incredible cast (Robert De Niro, Dustin Hoffman, Denis Leary, Willie Nelson, Woody Harrelson, Kirsten Dunst, William H. Macy), Heche stands on her own as a true star.
5
Walking and Talking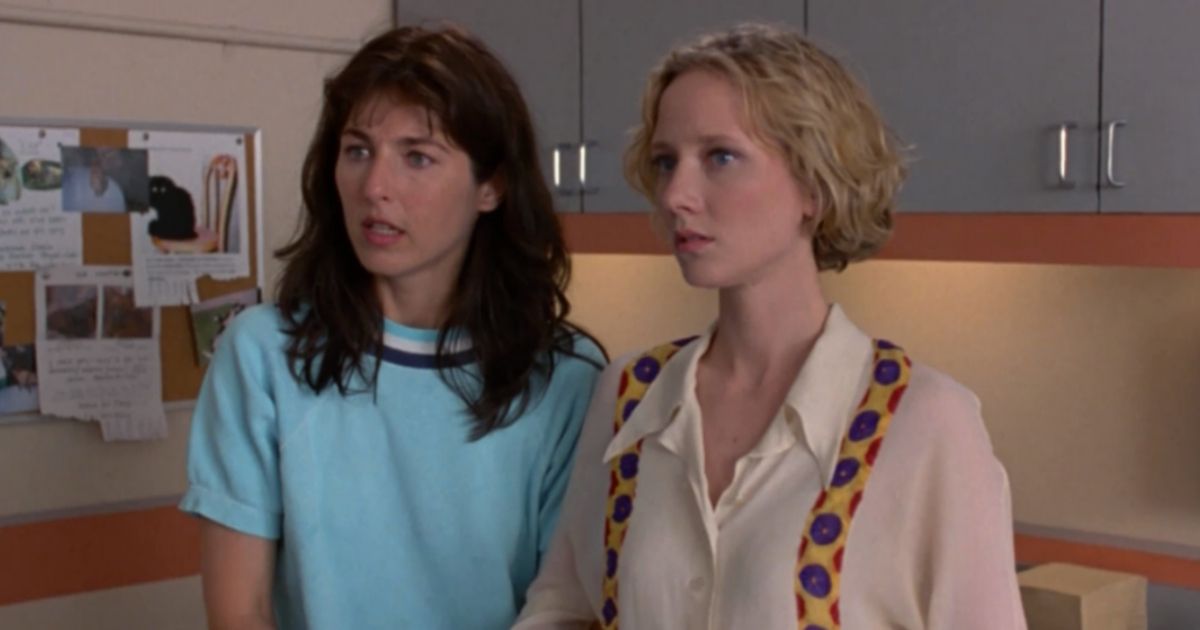 Walking and Talking is a landmark film for a variety of reasons, certainly not least of which being that it was a female-focused, female-made film in an American independent scene that was almost entirely androcentric. The film marked the debut of the great director Nicole Holofcener, and kickstarted a string of major hits for Anne Heche (Donnie Brasco, I Know What You Did Last Summer, Wag the Dog, Six Days Seven Nights, Return to Paradise).
Heche and the great Catherine Keener play longtime friends whose relationship begins to falter when Heche's character gets engaged. It's a tender, funny, incredibly perceptive film, and Heche is arguably at her best. Walking and Talking solidifies just how much of a tragedy the loss of Heche is to the world.
4
The Brave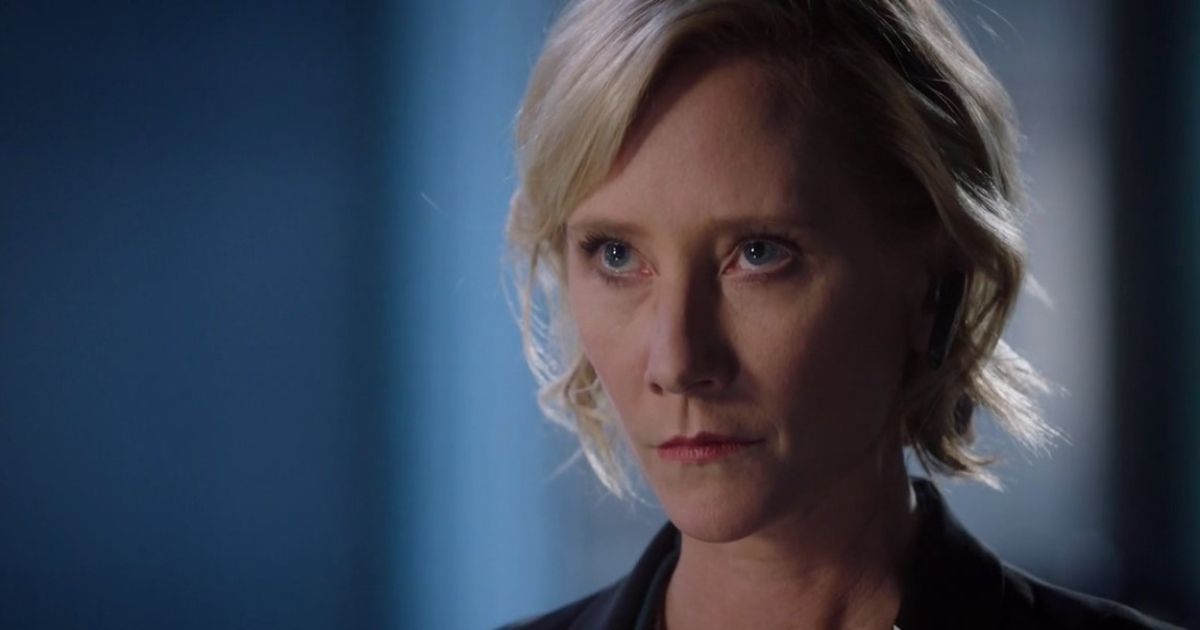 The Brave is a military-focused drama that depicts the intense lives of the operations team of the Defense Intelligence Agency team which involves a lot of risk and sacrifice as they carry out war missions. Heche plays Patricia Campbell as the deputy director of the DIA.
The show perfectly balances action and humanity. It also is masterfully performed where all actors have an admirable synergy that makes them feel like a team who've known each other for a long time. Heche was memorable in the show where she depicts the strong-minded and brave Patricia. Unfortunately, the show was canceled after one season only.
3
Donnie Brasco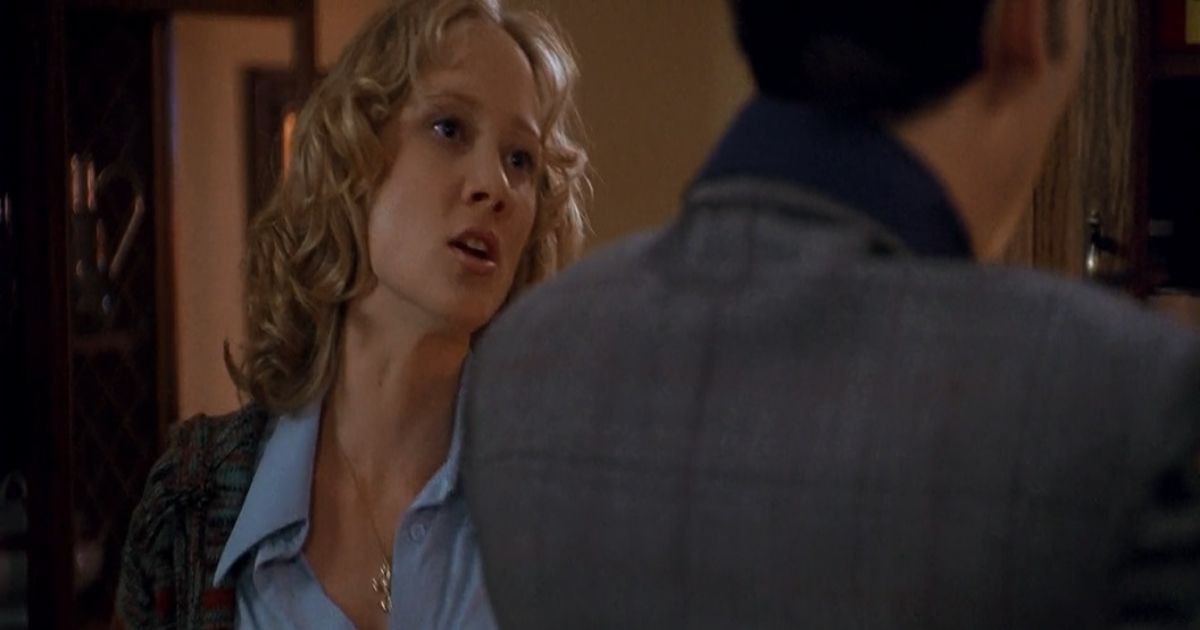 Donnie Brasco is an Oscar-nominated gangster film that chronicles the true story of FBI agent Joe Pistone who slowly gains access to the mafia of New York and becomes a tight part of it. What starts as infiltration to do undercover work and collect evidence becomes an inner battle as Pistone starts identifying with the mafia life more than his regular one. The film conveys inner conflict and divided loyalties while also accurately highlighting the complex emotions that one often feels as they feel dissonance with different aspects of their lives.
It's thought-provoking in the sense that unless one is tested, it is hard to know what choices and predicaments will ensue. The movie stars Al Pacino, Johnny Depp, and Anne Heche. The actress plays the worried wife of Pistone whose life turns upside down upon her husband's dive into the dangerous mission.
2
Return to Paradise
Return to Paradise is a powerful and underrated film that brings forth a moral dilemma as it tests the ethical fiber of two humans. Three friends Lewis (Joaquin Phoenix), Sheriff (Vince Vaughn), and Tony (David Conrad) go on a care-free vacation in Malaysia where they indulge in nights full of fun, drinks, hash, and women. However, when the vacation concludes, they each go their separate ways with one remaining on the tropical land of Penang to pursue his dream of researching apes.
Yet, things don't go as planned with Lewis being arrested by the police because they found large quantities of remaining hash in the camp. In an attempt to help him, a lawyer from New York, Beth, played by Anne Heche tracks his old friends in order to convince them to share the responsibility, one with a heavy price. Heche's performance was elegant and moving which has you rooting for what she is fighting for throughout the whole movie.
1
What Remains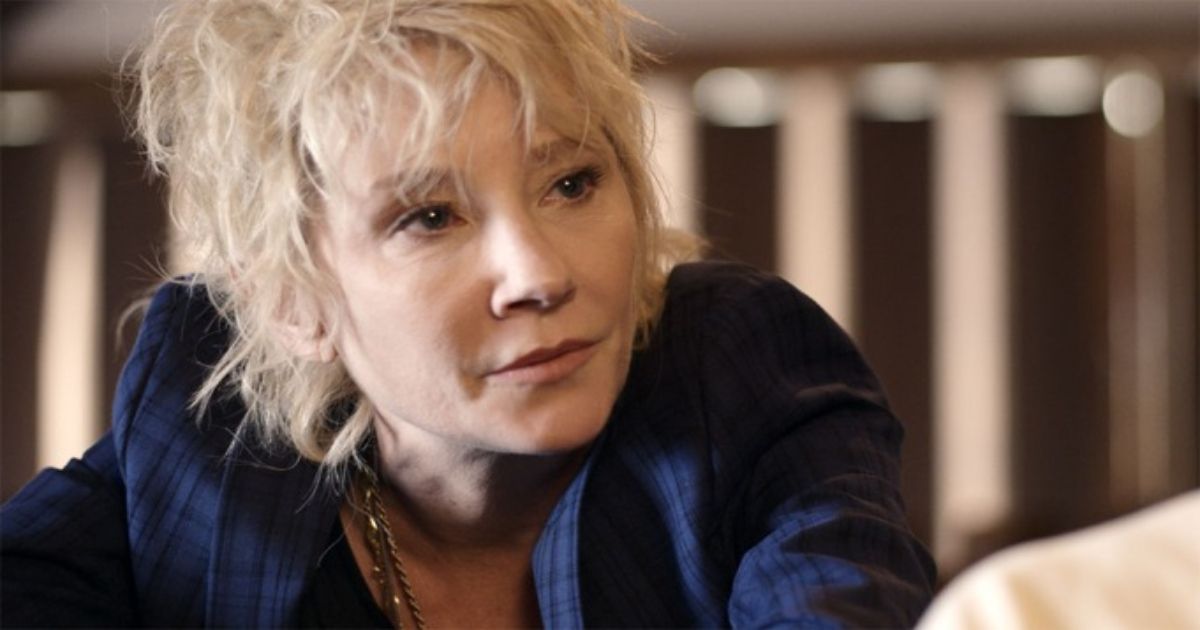 What Remains was Anne Heche's last movie. A small-town pastor forgives a convict for murdering his wife, but when the offender returns to the town five years later, he has to battle with his residual feelings about the incident. In parallel, the town sheriff played by Anne Heche investigates another murder that might be connected to the previous one. What remains is a tale about forgiveness in which Heche gives a graceful and sharp last performance as the Sheriff.


This story originally appeared on Movieweb