Goodbyes may be an inevitable part of life, but they are rarely easy, and are often beyond people's control. Whether it is a painful breakup, the tragic loss of a loved one, traveling to further one's career, or picking duty over love or friendship, sometimes separation is forced, but can also be a necessary sacrifice.
Media creators know all too well how to capitalize on that kind of drama, and have woven quite a few cleverly written and well-performed scenes for both television and cinema, in an effort to make their characters more lovable and relatable, and leave audiences in a state of longing.
Whether separated by death, distance, work, trauma, fate, studies, or duty, these film and TV characters gave each other and viewers truly heartbreaking and memorable goodbye scenes. Here they are ranked.
15
Jen's Farewell Video (Dawson's Creek)
In the peaceful coastal town of Capeside, aspiring filmmaker Dawson (James Van Der Beek) and his friends Joey (Katie Holmes), Pacey (Joshua Jackson), and Jen (Michelle Williams) navigate through the challenges of adolescence, school, relationships, and family drama. The Dawson's Creek series finale flashes-forward five years to reveal that Jen, now a mother, is going to die because of a rare heart condition. So, she asks Dawson to film her final message to her daughter.
"By the time you see this, I won't be here anymore. And I know how much that sucks, for both of us. So seeing as I won't be around to thoroughly annoy you, I thought I'd give you a little list of the things that I wish for you. Well, there is the obvious: an education, family, friends…and a life that is full of the unexpected."
Related: 8 TV Shows That Prove the 90s Were the Golden Age of Teen Dramas
14
Come Back! (Shane)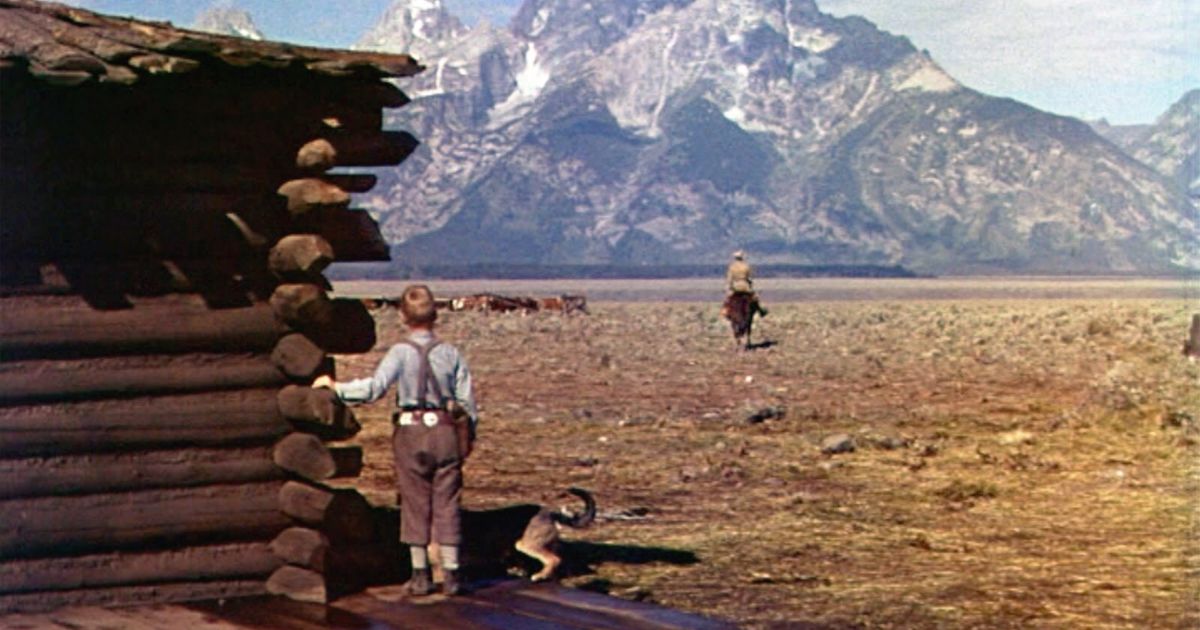 George Stevens' classic western Shane follows the eponymous drifter (Alan Ladd) who stays in a new town just long enough to save it, as well as the family he's staying with, from a powerful landowner and his ruthless thugs. He develops a close bond with the young son Joey, who begs him to stay after the final showdown. But Shane cannot bring himself to escape his past as a gunslinger, which this recent conflict has revived. He tells Joey, "There's no living with a killing," and then rides out, as the boy desperately yells, "Shane, come back! Come back, Shane!"
13
Class Dismissed (Boy Meets World)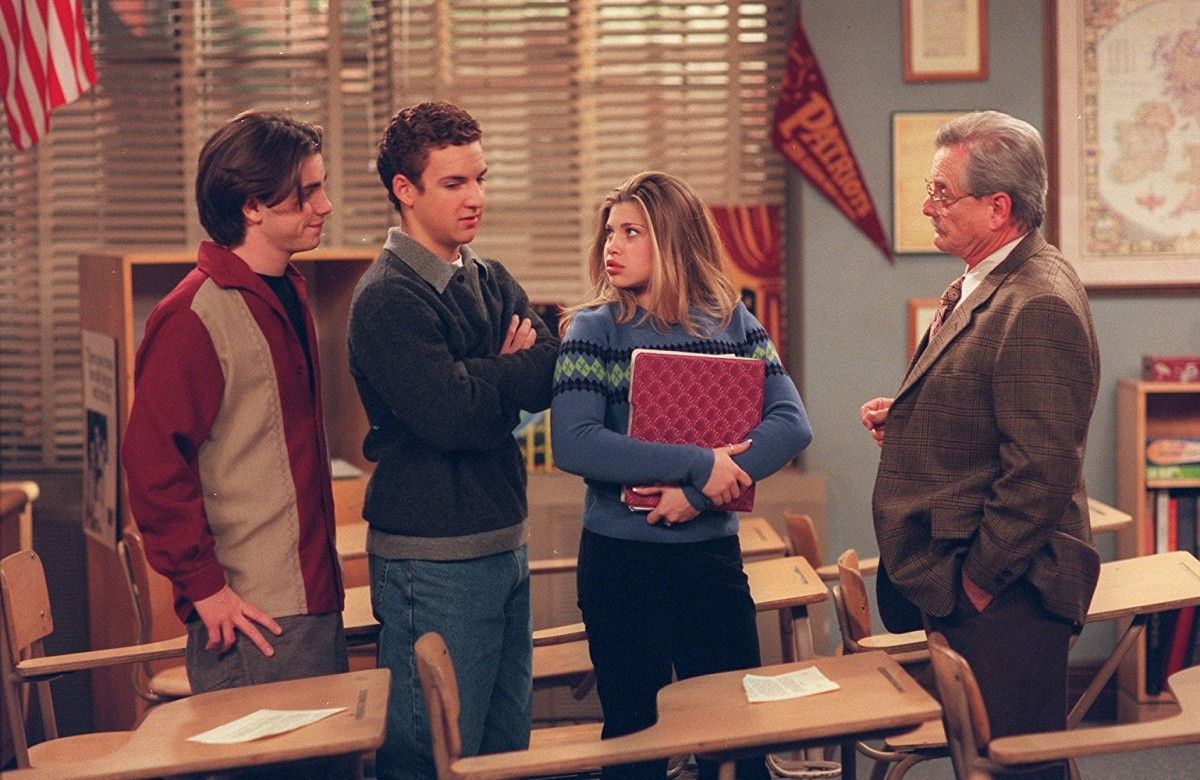 Boy Meets World is a 90s sitcom created by Michael Jacobs and April Kelly that follows schoolboy Cory Matthews (Ben Savage) and his rocky relationships with his family and friends. He has a special bond with his teacher and neighbor George Feeny (William Daniels), who helps him navigate the treacherous waters of adolescence.
In the series finale, when Cory and his friends return to their old school to see Mr. Feeny, he can't help but give them one final advice, "Believe in yourselves. Dream. Try. Do good." And as soon as they exit the classroom, he pauses and adds, "I love you all. Class dismissed."
12
A Goodbye Kiss (Edward Scissorhands)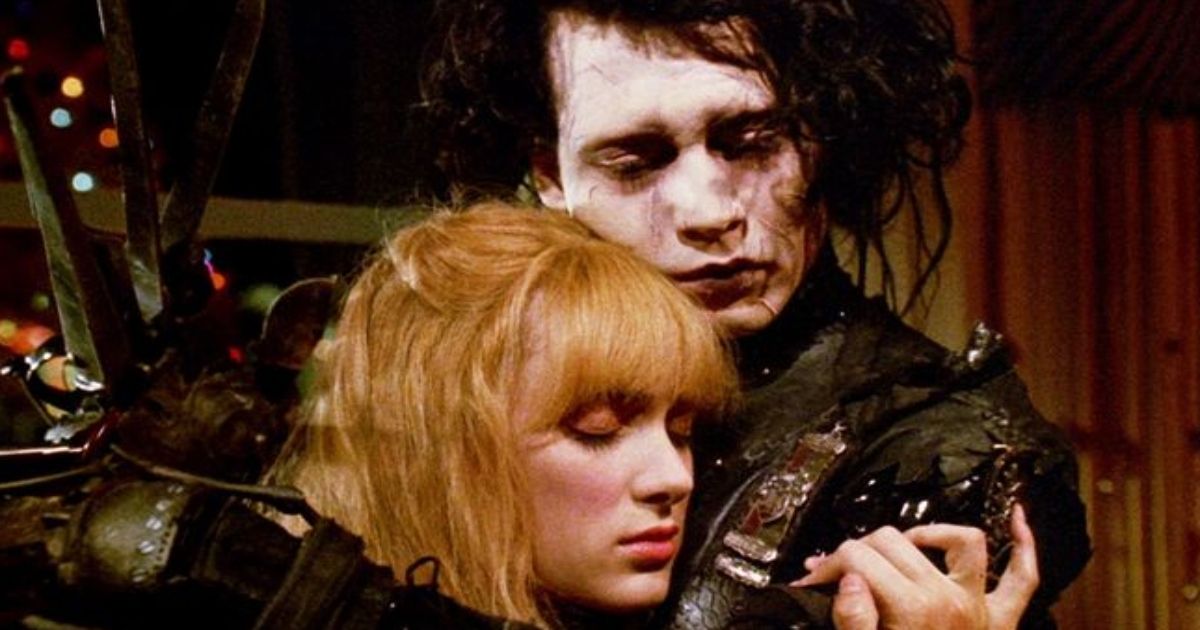 Released in 1990, Edward Scissorhands is one of Tim Burton's most loved films, a fantasy romance scored by Danny Elfman, and featuring Winona Ryder and Johnny Depp. When the inventor who created the humanoid Edward (Depp) dies of a heart attack, Peg (Dianne Wiest) adopts him and introduces him to her family. Soon after that, he develops a bond with her daughter Kim (Ryder). At first, the neighborhood is intrigued by this harmless guest, who uses his strange hands to trim hedges or help out at the salon. But when he stabs Kim's boyfriend after the latter slaps her, the town transforms into a persecuting mob, and chaos ensues. Kim then saves Edward, kisses him goodbye, and tells the angry crowd that he has died. He goes to live in perpetual isolation, never to see her again.
11
She Saved My Life (A Walk to Remember)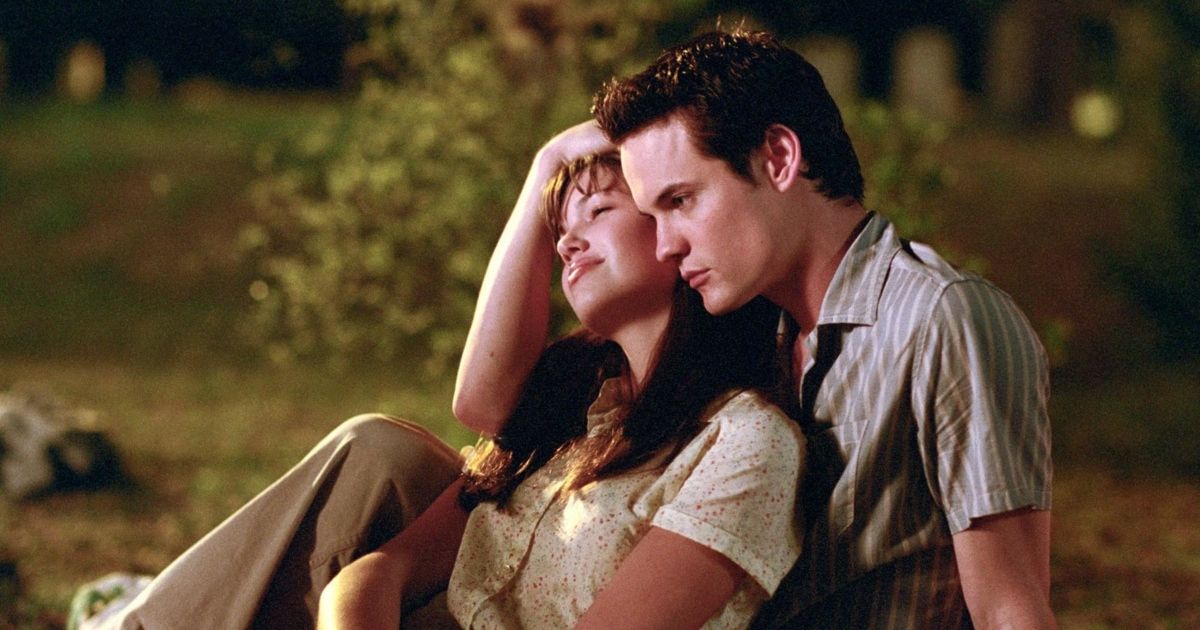 A Walk to Remember is an emotional coming-of-age romance film directed by Adam Shankman and written by Karen Janszen, based on a book by Nicholas Sparks. It stars Shane West as popular bad-boy Landon, who falls for the gentle, religious, and Leukemia-stricken Jamie (Mandy Moore), despite her Reverend father's (Peter Coyote) disapproval. She touches his heart, and he changes his ways, focusing only on fulfill her dying wishes. They eventually marry right before her death.
Years later, Landon visits the Reverend to give him his wedding ring, because he has found love again. He confesses his gratitude for his late daughter, saying, "She taught me everything. She saved my life.(…) I'm sorry she never got her miracle." To which the Reverend replies, "She did. It was you," thus giving him his blessing to marry again, before parting ways for good.
10
I Love You, Man (Stranger Things)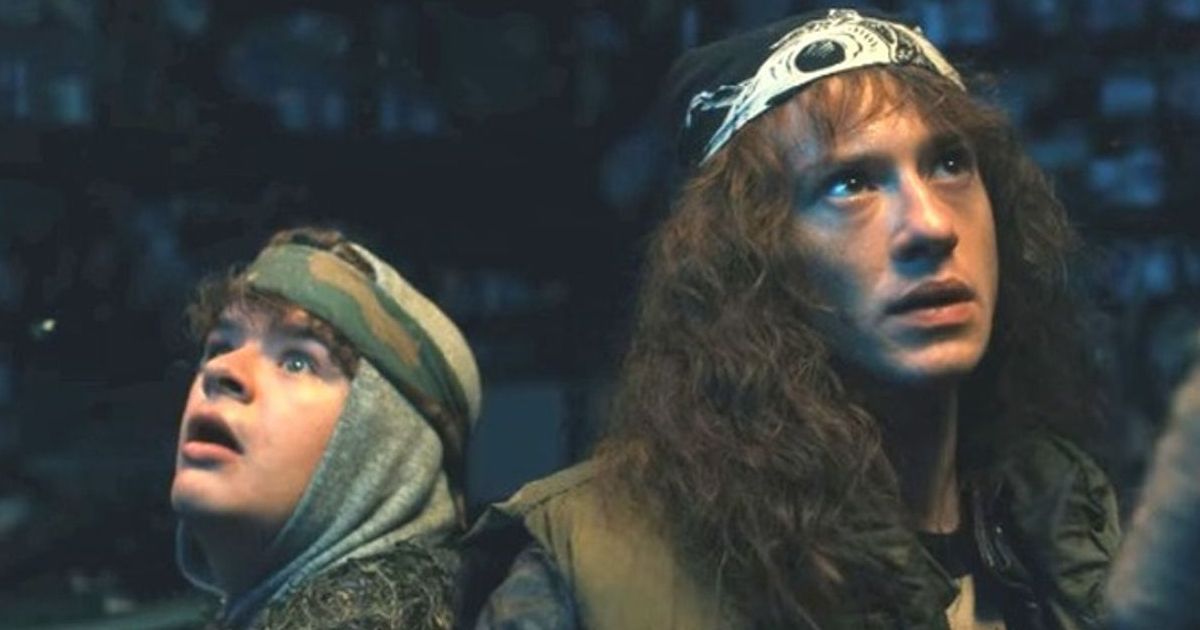 The massive supernatural Netflix hit Stranger Things, created by the Duffer Brothers and set in the 80s, introduced (and cruelly bid farewell to) a fan-favorite character in Season 4: the outcast rebel Eddie Munson, portrayed by Joseph Quinn. He befriends Dustin Henderson (Gaten Matarazzo) and his buddies, and helps them fight Vecna in the Upside Down. As Eddie is about to expire his last breath, he is proud of his sacrifice, and makes sure to show his appreciation to a tearful Dustin, saying, "I think it's my year, Henderson. I think it's finally my year. I love you, man."
9
E.T. Has to Go Home (E.T.)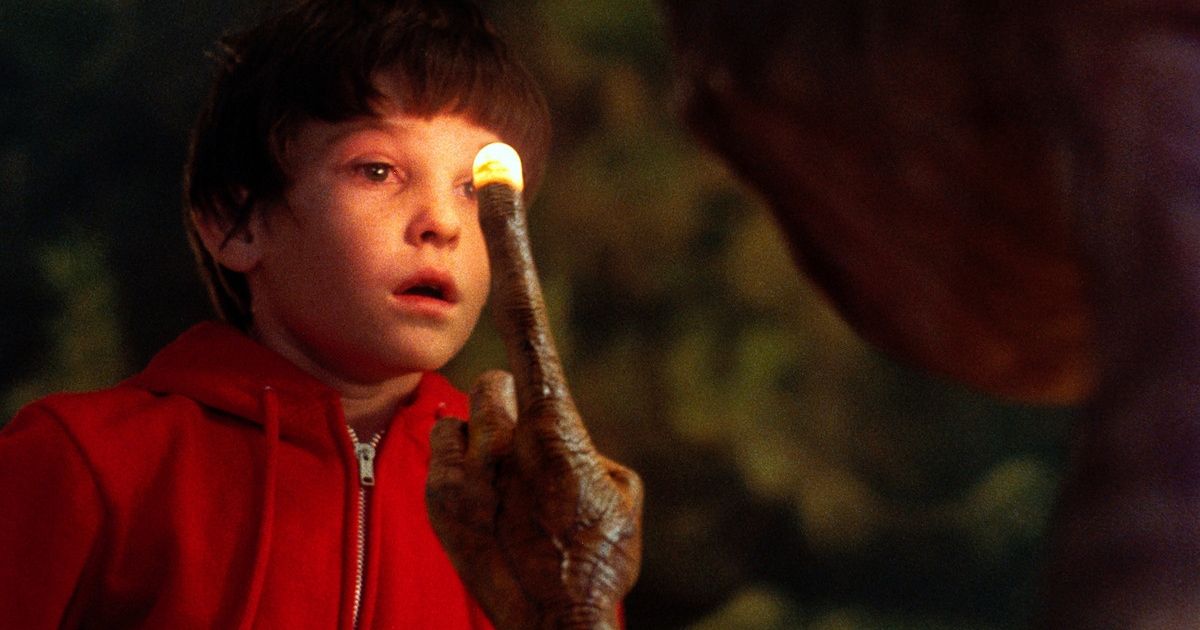 The 1982 sci-fi classic E.T., produced and directed by Steven Spielberg, stars Henry Thomas as 10-year-old Elliott, Dee Wallace as his mother Mary, Robert MacNaughton as his older brother Michael, and Drew Barrymore as his sister Gertie. The three kids befriend and protect an endearing extraterrestrial who has been accidentally left behind on Earth. Before finally returning to his mothership, E.T. says goodbye to Gertie and Michael, but has a special moment with his preferred little human, Elliott; he touches his forehead and tells him, "I'll be right here."
8
Daryl Leaves Again (The Walking Dead)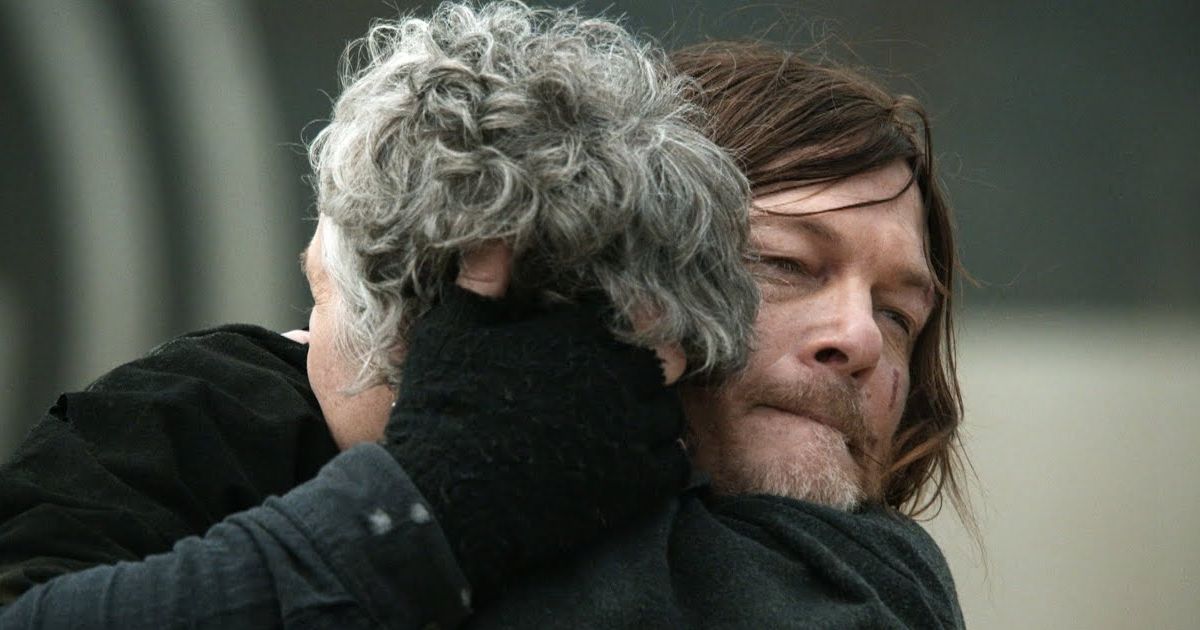 AMC's successful zombie drama The Walking Dead features a lot of violent deaths and gut-wrenching goodbyes, as the remaining people desperately try to survive a harsh world, dodging attacks from fellow humans and zombies alike. Not many characters survived from season 1 to 11, but fan-favourites Carol (Melissa McBride) and Daryl (Norman Reedus) are one of those lucky ones. All of these hardships have taken a toll on them, both emotionally and physically, and an exhausted Daryl must leave in the series finale, to see what the rest of the world has to offer, and maybe find Rick and Michonne. His last, memorable scene by the lake with his best friend Carol concludes in tears and a simple "I love you," which prompted Reedus to confess to Entertainment Tonight that "it felt like a funeral."
7
Chidi Is Sick of the Afterlife (The Good Place)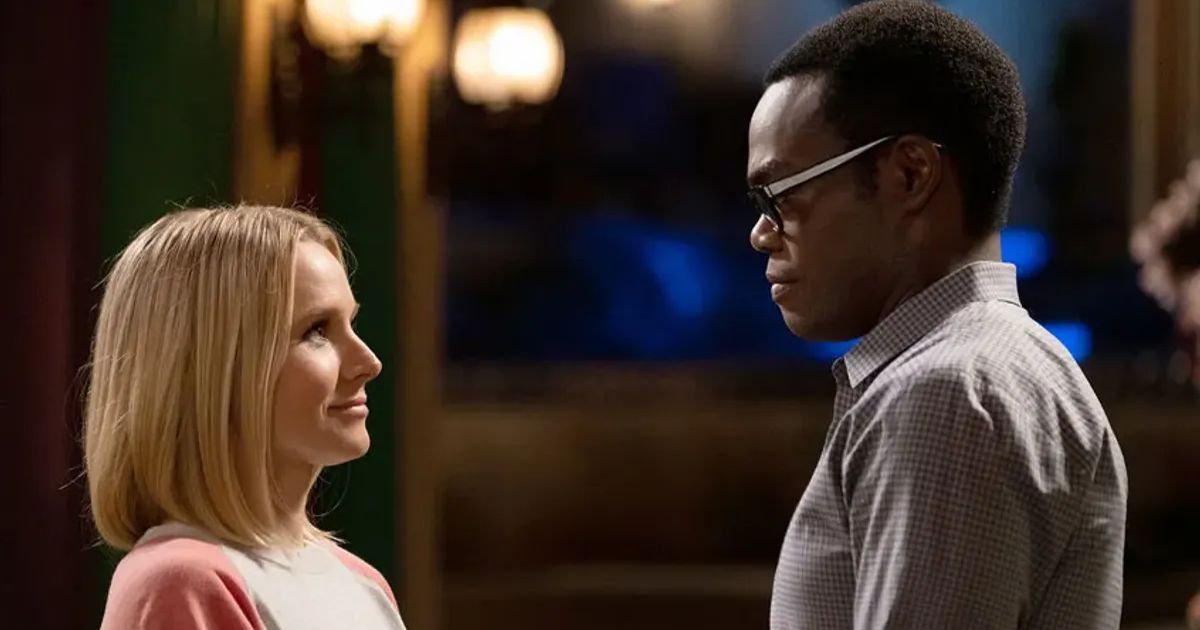 The philosophical fantasy comedy series The Good Place cleverly explores the themes of death, religion, good VS bad, love, artifical intelligence, and karma. After many misadventures with celestial and demonic beings in the afterlife, Chidi (William Jackson Harper) and Eleanor (Kristen Bell) are finally indulging in the relaxing pleasures of Heaven. But Chidi, who used to be a philosophy and ethics teacher, has grown tired of this idle existence. He wants them both to finally rest by disappearing into the void, as he explains to his companion in a poignant speech, comparing death to a wave in the ocean, "You can see it, measure it. And then it crashes on the shore, and it's gone. But the water is still there. The wave was just a different way for the water to be, for a little while. That's one conception of death for a Buddhist. The wave returns to the ocean — where it came from, and where it's supposed to be."
That scene apparently helped both the cast and the audience have proper closure.
6
The Mikaelson Brothers' Double-Suicide (The Originals)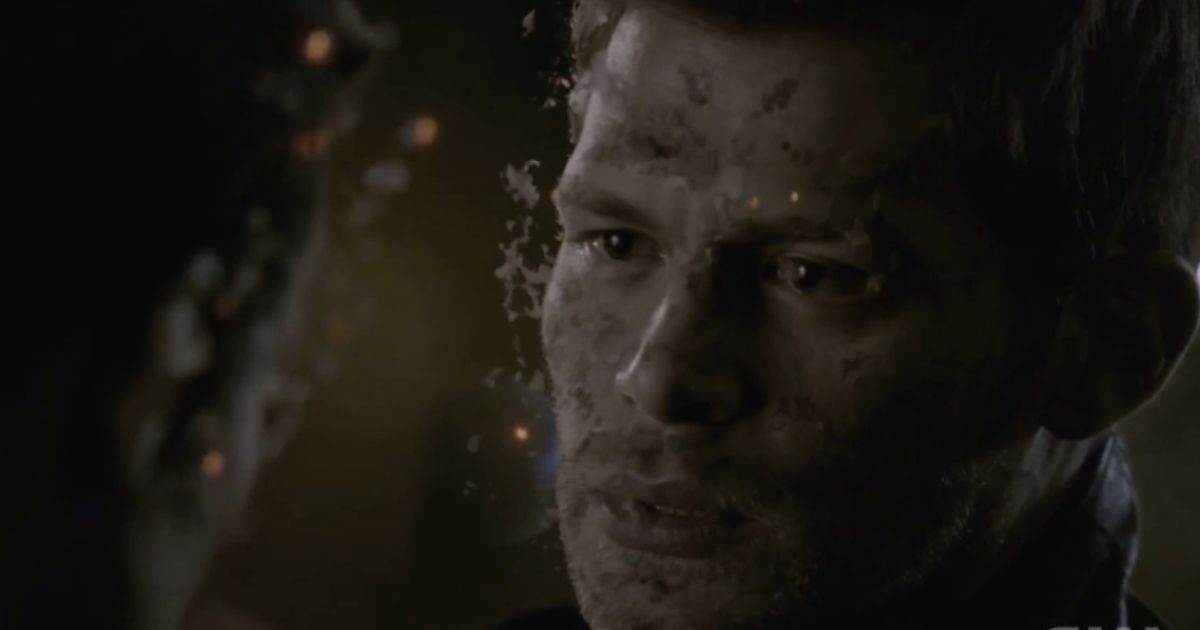 The popular supernatural drama, The Originals, follows the Mikaelson vampire siblings in New Orleans. In the finale, the noble Elijah Mikaelson (Daniel Gillies) and his headstrong brother Klaus (Joseph Morgan) have one last emotional conversation before staking each other. Because he has absorbed the Hollow, which would have made his dark powers worse, thus endangering his loved ones, Klaus has chosen to end his existence, and Elijah just can't bear to go on without him.
Klaus: What if there's nothing after this, no peace, just darkness?

Elijah: We face it together. As always.
5
We'll Always Have Paris (Casablanca)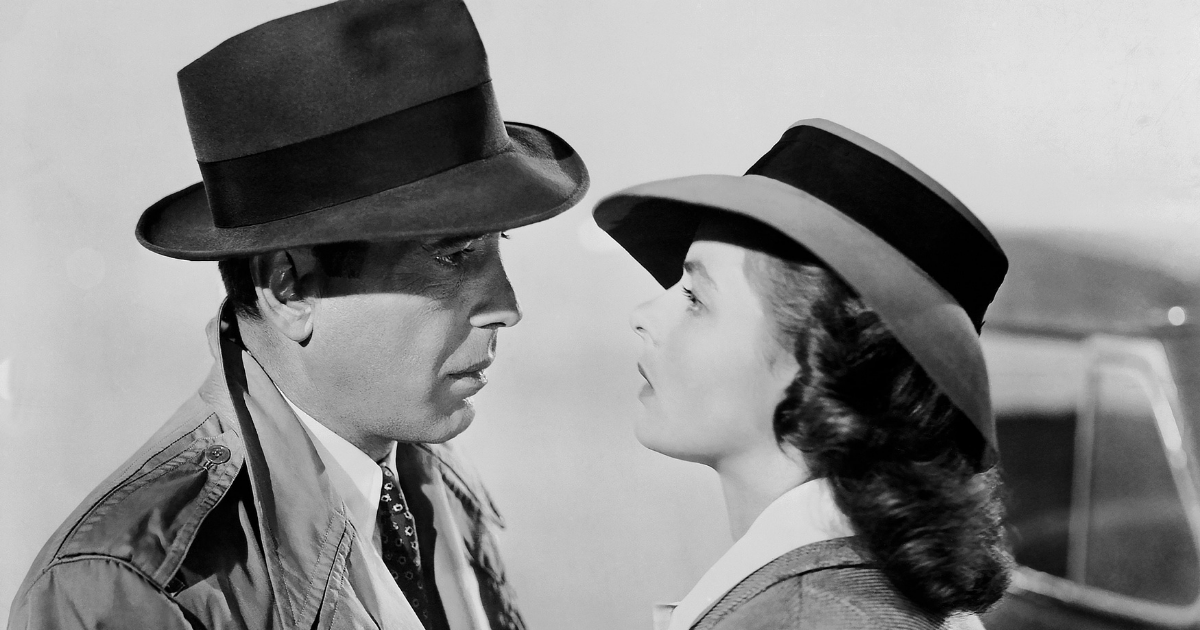 Michael Curtiz's 1942 romance war drama Casablanca is one of those black and white classics that have stood the test of time, namely because of the intense chemistry between the two leads, the American expatriate Rick (Humphrey Bogart) and his former lover Ilsa (Ingrid Bergman), who is now married to a Czechoslovak resistance leader. After they meet in a bar in Casablanca, he begrudgingly convinces her to leave, for her own safety, as well as her husband's. "But what about us?", she cries, unwilling to let him go again. To which he replies with the famous line, "We'll always have Paris," referring to the city where they had first met and fell in love.
4
Leaving the Keys to the Apartment (Friends)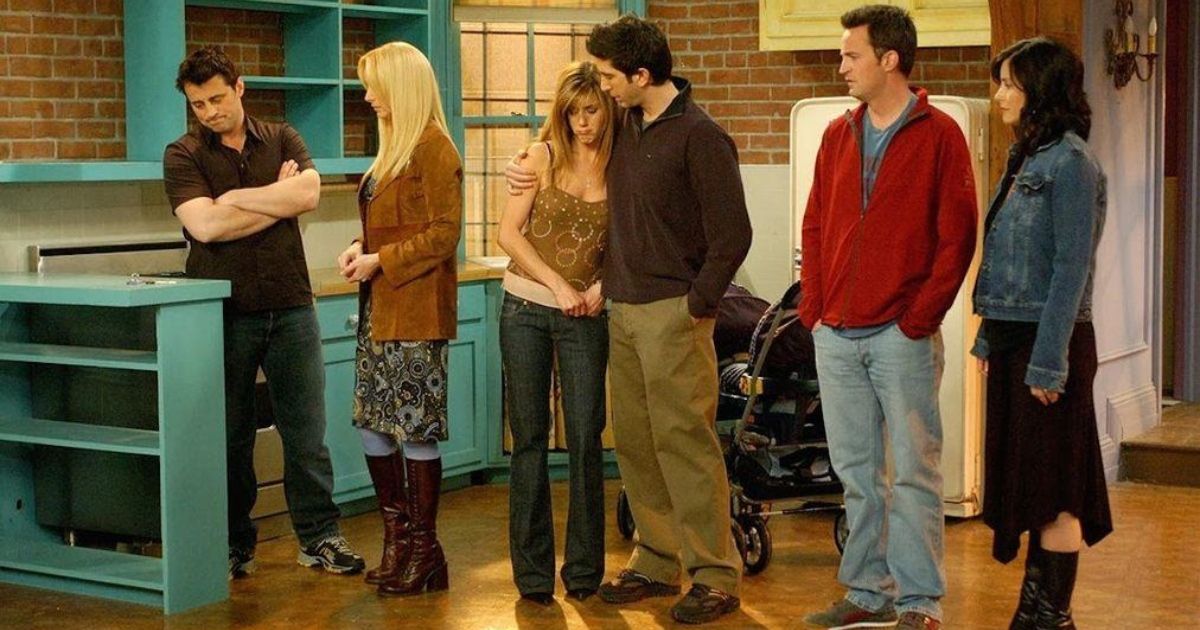 The massive sitcom hit Friends, created by David Crane and Marta Kauffman, and aired from 1994 to 2004, featured a beloved ensemble cast with rare chemistry: Jennifer Aniston, Courteney Cox, Lisa Kudrow, Matt LeBlanc, Matthew Perry and David Schwimmer, as they go through the ups and downs of life in New York City. Other than the local coffee shop, Central Perk, Monica's (Cox) apartment is their favorite hangout, and they all have keys to it. That's how close-knit the group is. In the finale, when they all decide to move on elsewhere, they each leave their key on the table. A bittersweet scene that is tempered by Chandler's (Perry) famous sarcasm.
Monica: It's time…

Rachel: OK… Should we get some coffee?

Chandler: Sure… Where?
3
Cristina's Speech and Dance (Grey's Anatomy)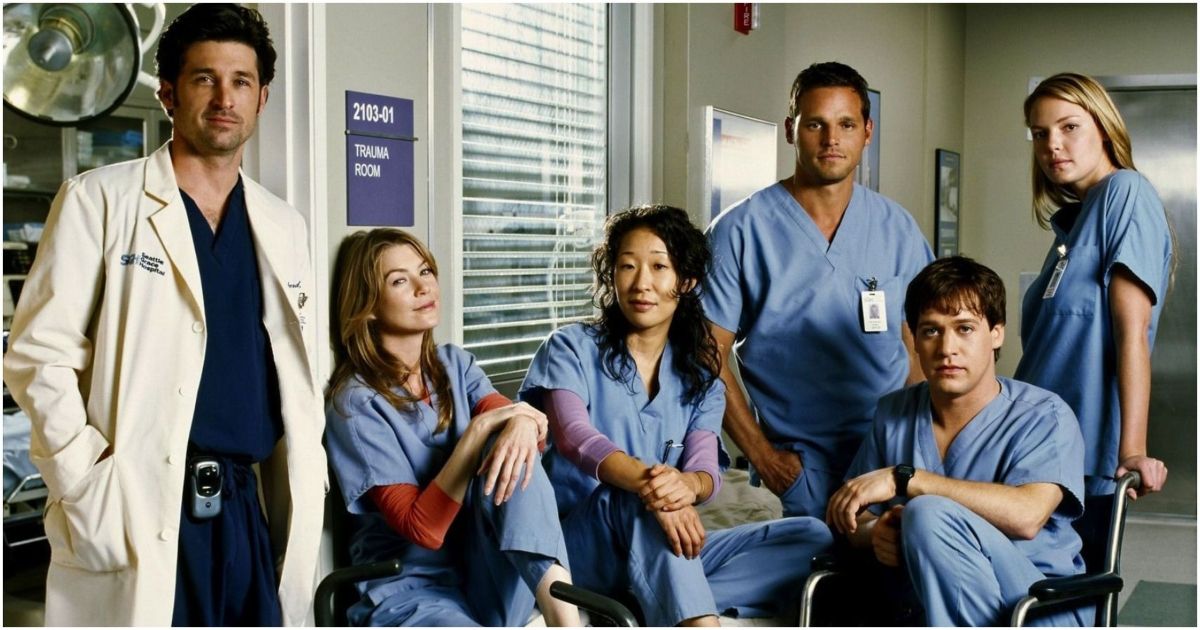 The popular medical drama Grey's Anatomy has a large quota of heartbreaking farewell and death scenes, but the special bond that Meredith (Ellen Pompeo) and Cristina (Sandra Oh) share is one for the books. So, when Cristina is offered a position in Zurich, Switzerland, Meredith is devastated she will be staying in Seattle without her. The former then attempts to comfort the latter with a fast-paced speech and an emotional dance, concluding with advice about her love interest Derek, "You are a gifted surgeon with an extraordinary mind. Don't let what he wants eclipse what you need. He's very dreamy, but he is not the sun. You are."
2
At the North-South Korean Border (Crash Landing on You)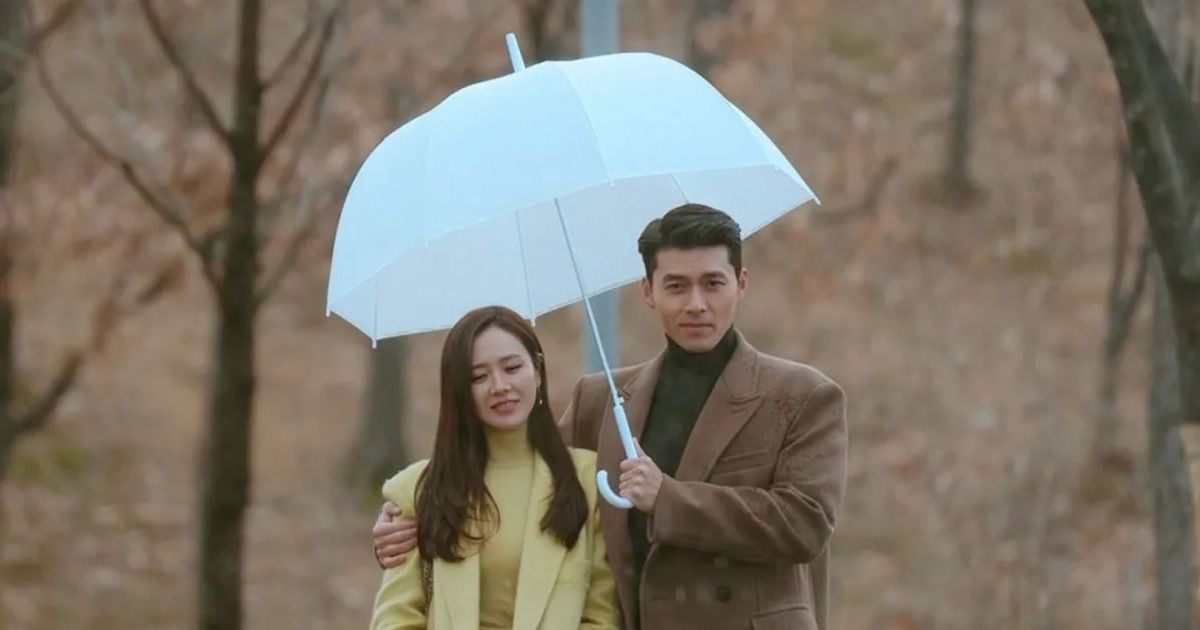 The rising global fascination with K-dramas is mostly due to their emotional scripts, art direction, and the intense charisma shared between the leads, and the tear-jerking multiple-award-winning dramedy Crash Landing on You is no exception. Yoon Se-ri (Son Ye-jin), a South Korean chaebol heiress, suffers a paragliding accident and lands in North Korea, where she is rescued by Captain Ri Jeong-hyeok (Hyun Bin). They fall in love, but since they both have duties, he smuggles her back through underground tunnels. Later on, he risks his life to find her in South Korea to protect her from an assassin, and then it is her turn to bid him farewell at the border, where other officials are preparing to cuff him. Both scenes between the tearful leads are gut-wrenching.
Se-ri: Why are they putting handcuffs on you? No, I can't let you go. Don't leave. Can't you stay here?

Jeong-hyeok: Don't worry. Don't you know me? Nothing will happen.

Se-ri: But why are they dragging you over? What if something happens to you there? It's all because of me.

Jeong-hyeok: Even if something happens, it's not your fault. I have no regrets. You came into my life like a gift. I'm just grateful for that.

Se-ri: Me too…Thank you.

Jeong-hyeok: I broke your heart with my words the other day. It broke my heart too. I'm so sorry. Please don't dwell on it.
Fun fact: The two leads are now married in real life.
Related: These Are Some of the Most Popular K-Drama Stars
1
Spock Sacrifices Himself (Star Trek II: The Wrath of Khan)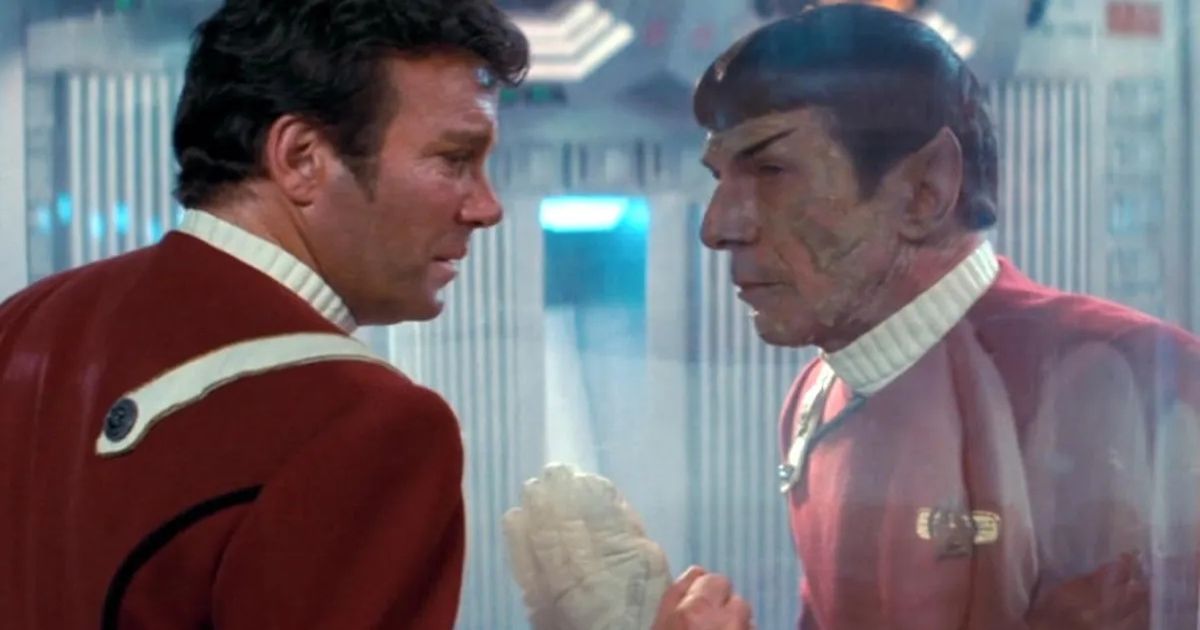 The popular science-fiction franchise Star Trek, with its dozens of movies and shows, boasts a plethora of poignant moments, especially with starship malfunctions and alien enemies lurking at every corner of the universe. The half-Human, half-Vulcan Spock, originally portrayed by Leonard Nimoy, ranks high on the list of most beloved characters. In the 1982 movie, Star Trek II: the Wrath of Khan, after defeating the genetically enhanced villain Khan, and saving the ship and crew, thus exposing himself to radiation, Spock draws his last breaths, as Captain Kirk (William Shatner) watches him from behind the glass. In a rare display of emotion, Spock tells him that the needs of the many outweigh the needs of the few _"or the one"_, concluding, "I have always been, and always shall be, your friend. Live long… and prosper."
Assuming Spock's sacrifice and subsequent death were permanent, most fans back then expressed their distress by sending threatening letters to both Paramount and Nimoy's family.


This story originally appeared on Movieweb